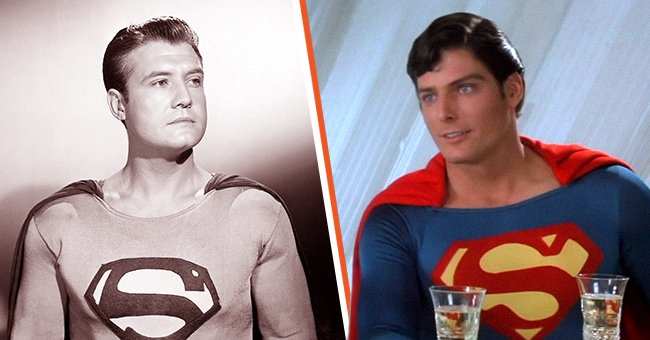 Youtube.com/Yahoo Entertainment, Getty Images
George Reeves Suspiciously Died at 45, Later Christopher Reeve Passed away Following Accident
The world knows Superman best as a fictional character with superhuman powers. It is believed that the "Original Superman" turned the superhero into an icon.
With every Superman, there has been a series of unexplainable or mysterious happenings in their lives. These happenings have eventually led to their deaths.
These deaths led to the theory of the "Superman Curse." Let's take a look at the lives of George Reeves and Christopher Reeve, who wore the Superman suit in their days.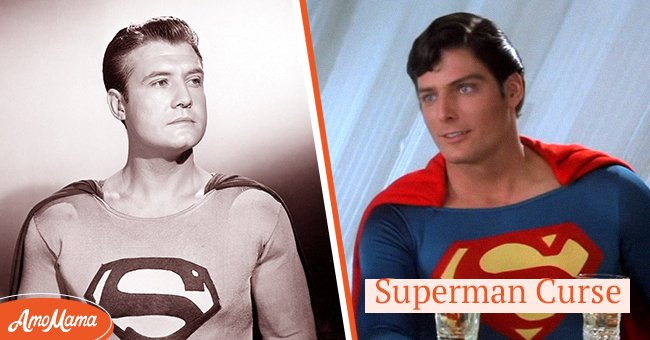 Photo of George Reeves stars as "Superman" (left), Photo of Christopher Reeve (right) | Photo: Youtube.com/Yahoo Entertainment, Getty Images
ABOUT GEORGE REEVES
George Reeves might not be the first actor that comes to mind when you think of Superman, but the star's untimely death placed him at the center of a conspiracy theory.
George was the first Superman that made the character a household name. When he played the part, it was in black and white, before color movies became popular.
His act paved the way for many actors and production houses to portray the character on television and in the cinema and turn him into a household name.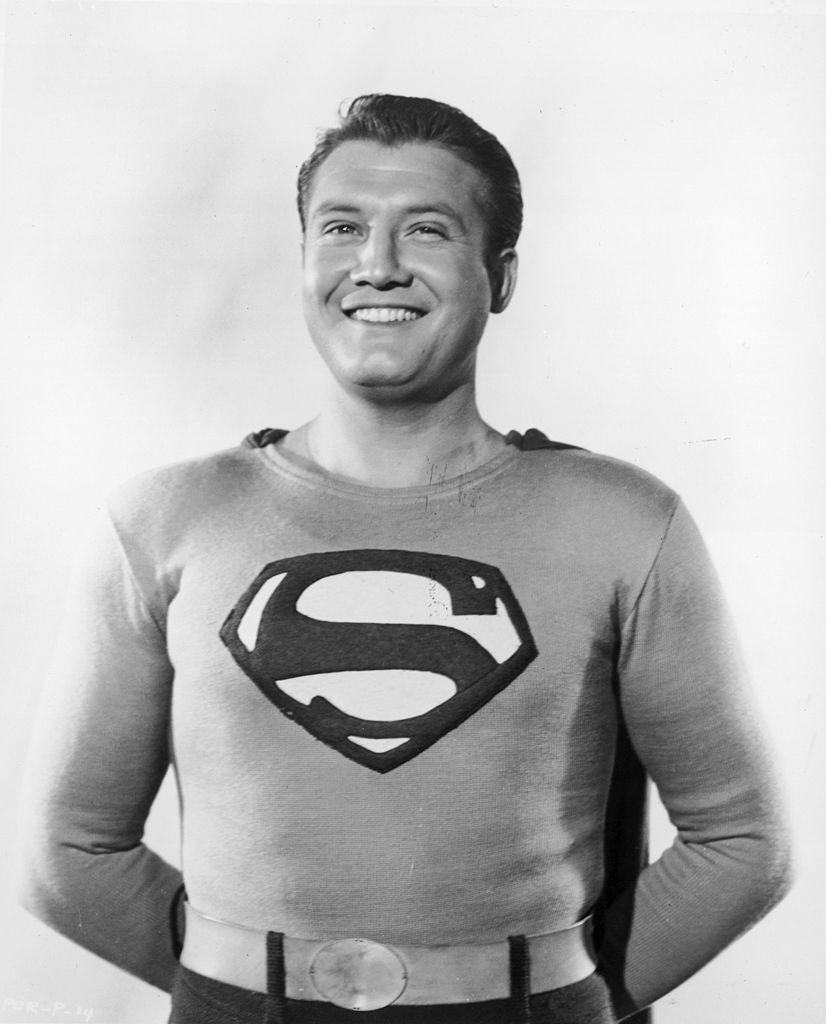 George Reeves as Superman in a promotional portrait for the television series "Adventures of Superman" in 1953 | Photo: Getty Images
Born George Keefer Brewer on January 5, 1914, George began his career in the famous 1939 film "Gone with the Wind," where he played one of the Tarleton brothers.
He was then contracted to Warner Brothers, who changed his name to George Reeves. After a handful of movies, his contract with Warner Brothers was dissolved.
He signed another contract with Twentieth Century-Fox before moving on to Paramount Pictures. He starred in "So Proudly We Hail!" in 1942, which inspired him to enlist in the U.S. Army during World War II.
Portrait of George Reeves circa 1955 | Photo: Getty Images
After the war, George returned to Hollywood, but many studios had either closed or slowed down their production schedules. With acting jobs paying less and less, George was reduced to appearing in low-budget movies.
While struggling with his postwar career, he reluctantly landed the role of Superman. The series was intended to be a low-budget T.V. series around the iconic comic book superhero.
George became a household name and a television superstar. His Superman role made him famous but not rich. However, as a result of his success, he landed other roles in major productions.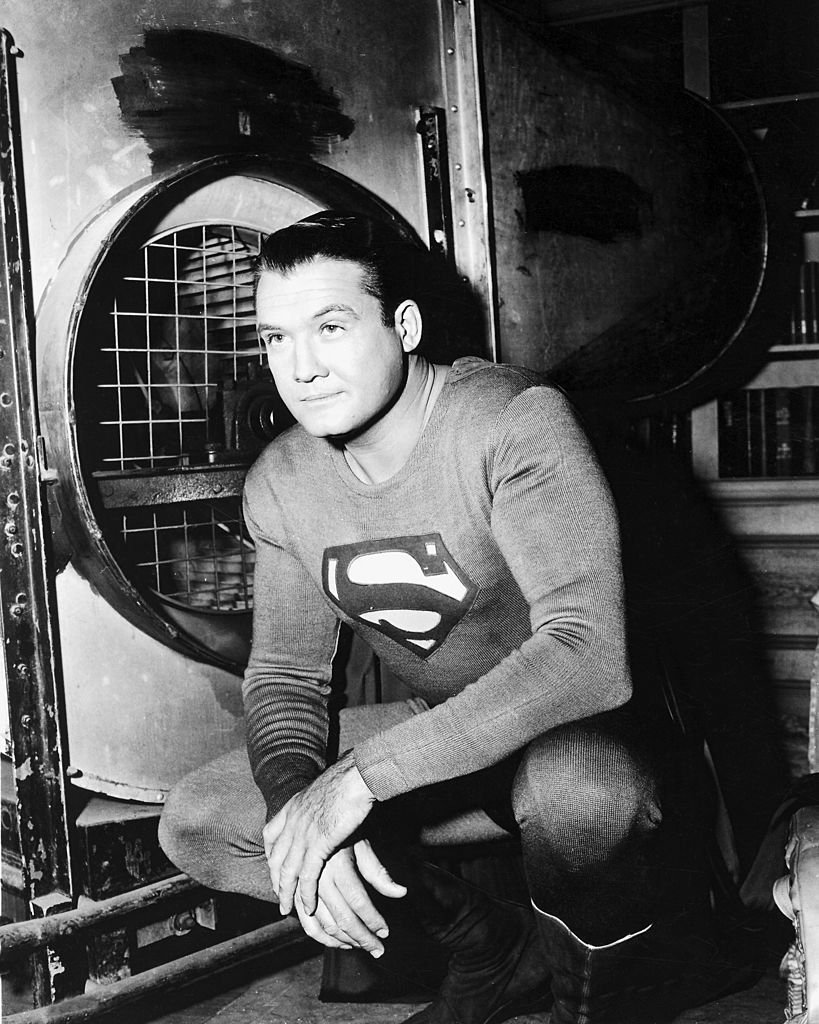 Publicity portrait of George Reeves | Photo: Getty Images
Unfortunately, the movies he had starred in failed at box offices because audiences still saw him as Superman and couldn't take him seriously in another role.
While his Superman fame remained, his career was on the decline, and that was when he met Leonore Lemmon. They were engaged to be married before his death.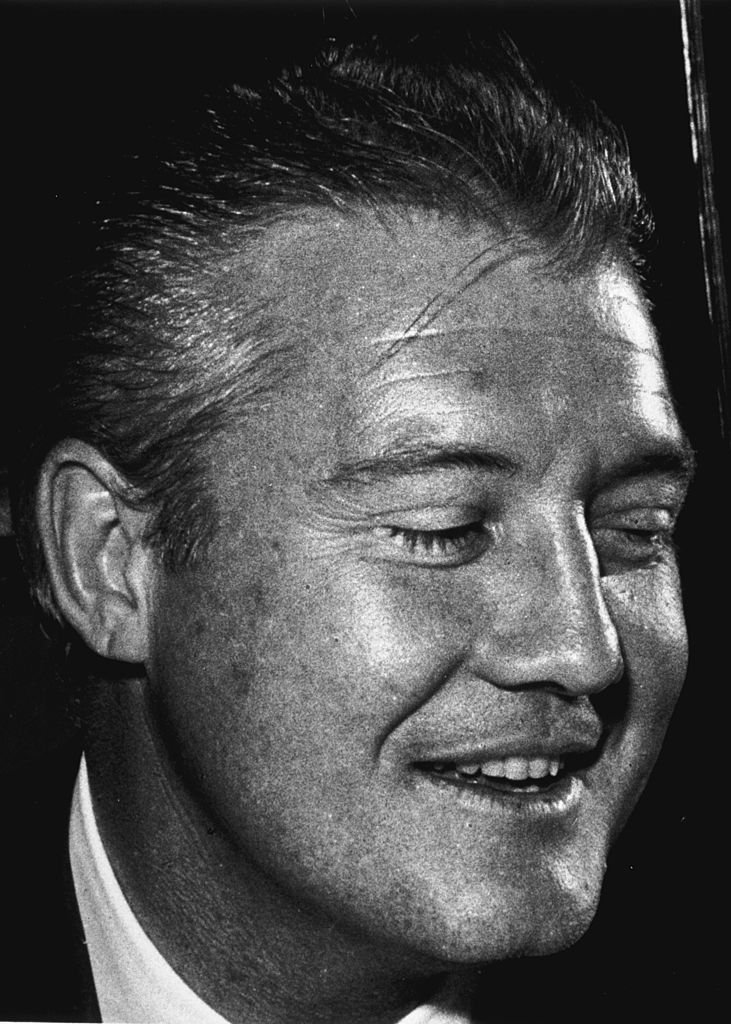 Photo of George Reeves | Photo: Getty Images
The night George died, he and his fiancée Lemmon had gone out for dinner and a drink. They and their house guest, Robert Cordon, a writer, had retired to their respective rooms.
They were woken up at 2:30 am by two friends, Mrs. Van Ronkel and William Bliss. George argued with Bliss over the lateness of the hour before going back to his room. On retiring, his fiancée, who had stayed back with the guests, told them George would shoot himself.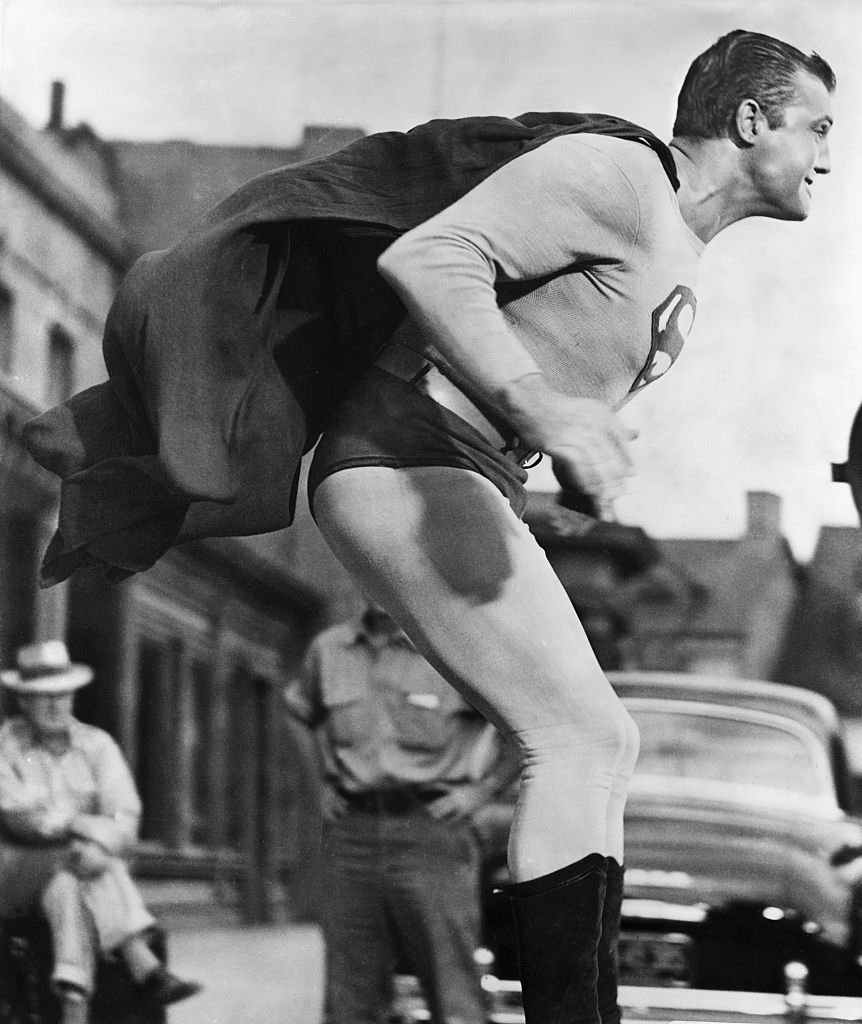 Photo of George Reeves | Photo: Getty Images
After they heard a noise upstairs, she said he was opening the drawers to get the gun. Shortly after that, they heard a gunshot. Lemmon then exclaimed:
"See there — I told you!"
After his death, there were multiple conspiracy theories made up to explain the circumstances of his death. With three major theories, one pointed fingers at his fiancée. They portrayed these theories in the 2006 film "Hollywoodland."
Portrait of George Reeves | Photo: Getty Images
In another version of the story by George's friend Fred Crane, Lemmon was upstairs when she heard the shot. He said that she allegedly ran downstairs screaming:
"Tell them I was down here! Tell them I was down here!"
When the police arrived, they discovered that three shots had been fired. Two were fired to the ground, and the third shot in George's head. The police concluded that it was suicide because there was no other evidence to prove otherwise.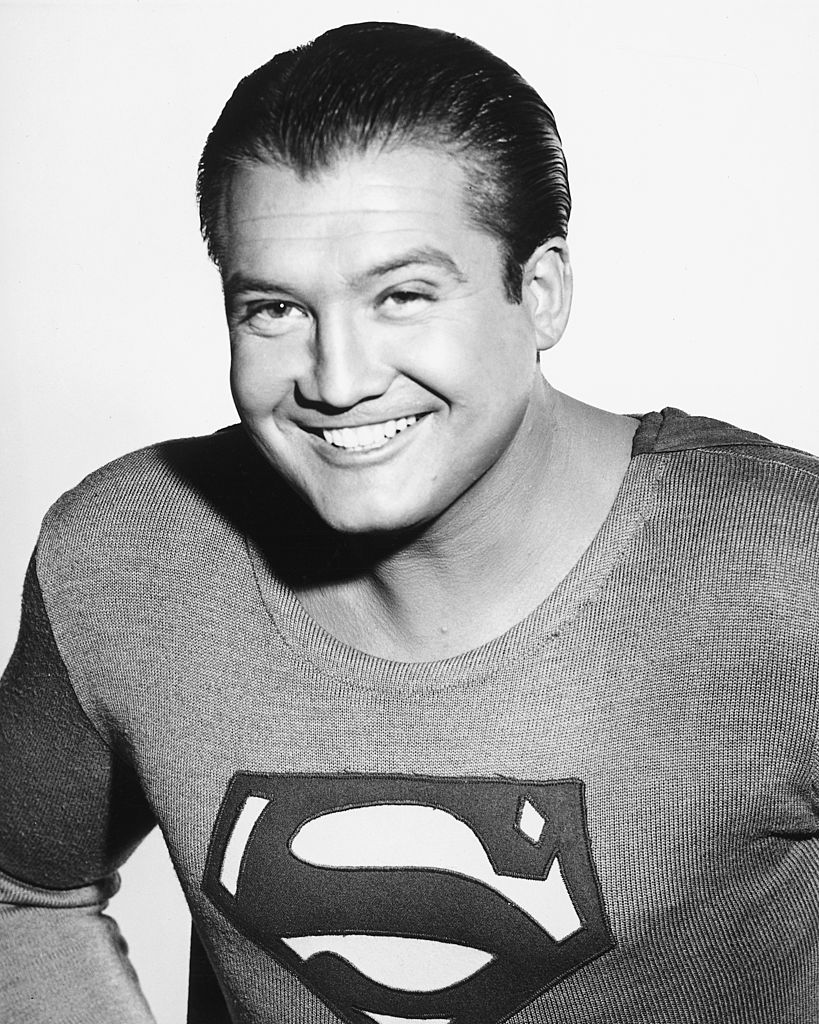 Portrait of George Reeves circa 1955 | Photo: Getty Images
ABOUT CHRISTOPHER REEVE
Christopher Reeve was born on September 25, 1952, and studied at the prestigious Juilliard School of Performing Arts in the '70s. He was then recruited to play Superman in the movie in 1978.
After the first movie, he took on the role three more times in "Superman II" in 1980, "Superman III" in 1983, and "Superman IV" in 1987.
The role immediately brought him glory, and he won a BAFTA Award for Most Promising Newcomer to Leading Film Roles. He was now considered the perfect Superman.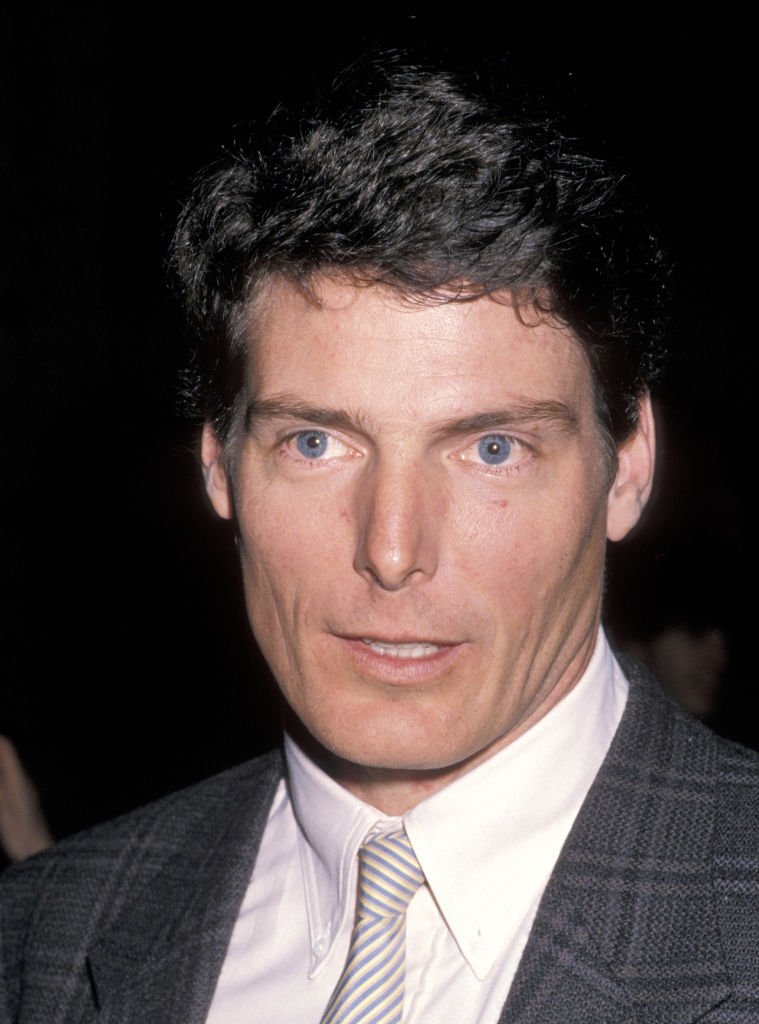 Christopher Reeve at the Premiere Party for "Fellow Traveler" in New York | Photo: Getty Images
He became a prisoner of this character and tried to vary his acting by turning the drama. More active on television, Christopher appeared sparingly on the big screen in the '90s.
He was mostly relegated to small or Superman-related roles, but he managed to keep his career afloat. Outside of the cinema, Christopher was an enthusiastic horse rider and often participated in equestrian events.
While at an equestrian competition, his horse suddenly stopped at the third of 18 obstacles and threw him off headfirst to the ground. According to the reports, on June 1, 1995, Christopher was wearing a helmet.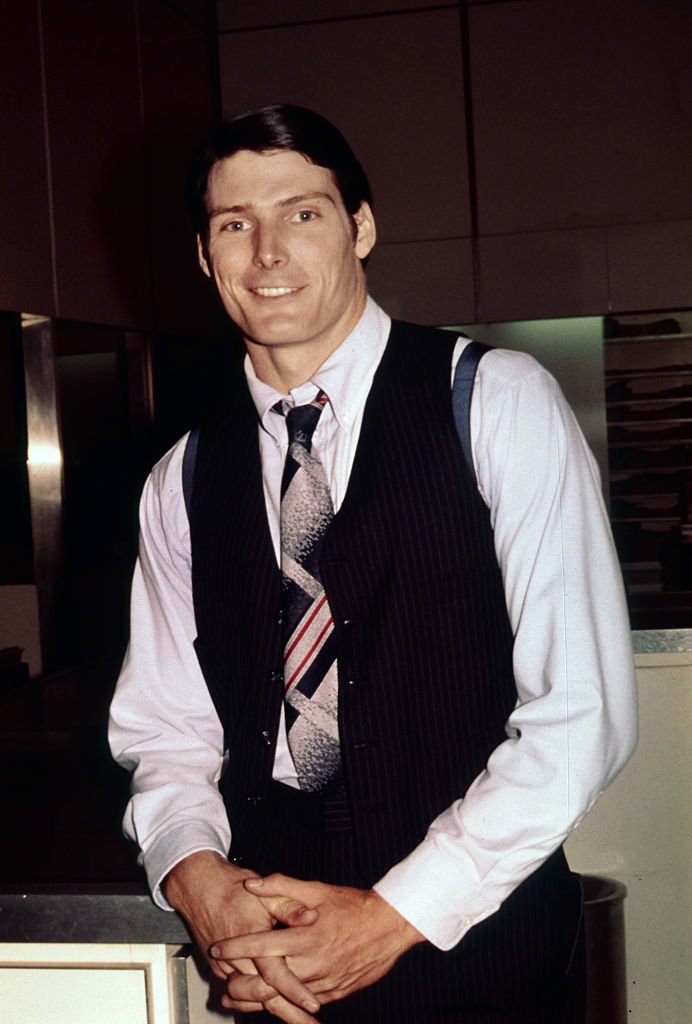 Photo of Christopher Reeve circa 1977 | Photo: Getty Images
The accident caused multiple fractures to his first and second cervical vertebrae and the bones in the spinal column near the base of his skull.
Paralyzed below the shoulders and unable to breathe without assistance, he became an advocate for the treatment and support of people with paralysis.
He went on to start the Christopher Reeve Paralysis Foundation. On October 10, 2004, nine years after the accident, Christopher died of heart failure from his condition at 52.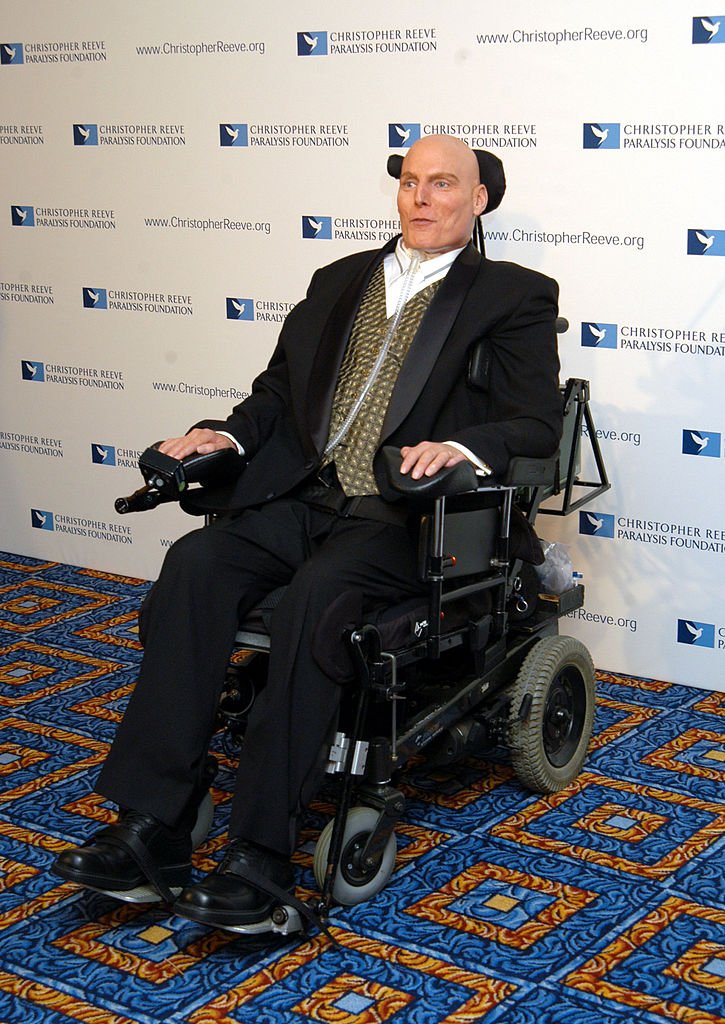 Christopher Reeve at the 13th Annual "A Magical Evening" Gala Hosted by The Christopher Reeve Paralysis Foundation in New York | Photo: Getty Images
THE SUPERMAN CURSE
There seems to be a bit of a curse that comes with playing an extremely famous character. You lose your identity and are known more as the character than as yourself.
And what this means for actors is that they often struggle to find work beyond their iconic character because it's extremely difficult for film producers to get their audiences to take them as seriously as any other character.
Besides the stereotyping, misfortunes have always befallen the Superman actors. These misfortunes also extend to their co-stars who starred in the movies and the series.
Portrait of Margot Kidder in 1985 in Los Angeles | Photo: Getty Images
With the mysterious death of George, the "Superman Curse" became a theory. Though ruled as a suicide, there were no fingerprints on the murder weapon.
Kirk Alyn, who played Superman in the 1940s, had Alzheimer's disease and died in 1999 at 88. Bud Collyer, who voiced the first Superman cartoon from 1941 to 1943, died of a circulatory ailment at 61.
Lee Quigley, who played Superman as a baby in the 1978 movie, died in 1991 at 14 from solvent abuse. Margot Kidder, who played Lois Lane alongside Christopher, had intense bipolar disorder.
If you or someone you know is considering suicide, please contact the National Suicide Prevention Lifeline at 1-800-273-TALK (8255), text "help" to the Crisis Text Line at 741-741, or go to suicidepreventionlifeline.org.
Please fill in your e-mail so we can share with you our top stories!
news.AmoMama.com does not support or promote any kind of violence, self-harm, or abusive behavior. We raise awareness about these issues to help potential victims seek professional counseling and prevent anyone from getting hurt. news.AmoMama.com speaks out against the above mentioned and news.AmoMama.com advocates for a healthy discussion about the instances of violence, abuse, sexual misconduct, animal cruelty, abuse etc. that benefits the victims. We also encourage everyone to report any crime incident they witness as soon as possible.