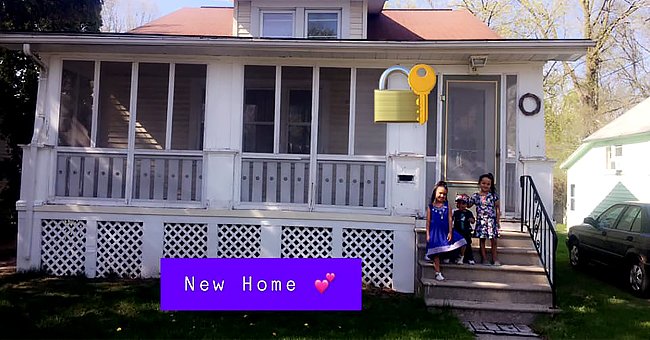 facebook.com/Christina Marie
Mom-Of-4 Is Surprised When Kind Landlord Forgoes Rent and Leaves Bags of Groceries on Her Porch
In 2020 many people faced hard times because of the pandemic. One landlord decided to ease the burden of his tenants by waiving their rent. One woman shared his kindness online, and it went viral.
The coronavirus pandemic caused many to lose their jobs, face health struggles and worry about their safety and livelihoods. Nathan Nichols recognized these concerns and decided to do something very special.
The landlord gave all of his renters a break from paying him their usual fees. His Facebook post also motivated other landlords to do something similar if they were able to.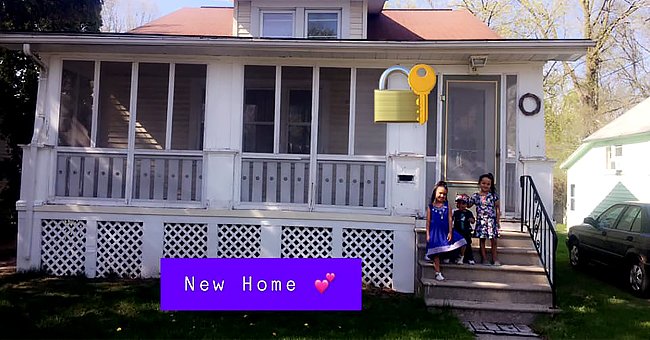 A woman was stunned after her caring landlord did not collect rent from her due to the pandemic | Photo: Facebook/Christina Marie
WILL NOT BE COLLECTING RENT
The man who owned a two-unit in South Portland stated:
"Because I have the good fortune of being able to afford it and the privilege of being in the owner class, I just let [my renters] know I would not be collecting rent in April."
He then implored others to consider their situations and offer their renters any relief possible. The post quickly went viral. While some pointed out that landlords also have expenses to cover, many applauded Nichols.
THE PHONE CALL FROM HER LANDLORD
Christina Marie was the recipient of a similar act of kindness. Her landlord, whom she called Alan, also helped his tenants. The mother of four shared: "My landlord Alan called me earlier and told me not to worry about rent this month."
She added that his kindness did not stop there. The landlord also asked her if she needed any assistance. She told him she had a few packets of meat left. He then told her to do something odd.
STUNNED BY ITEMS ON THE PORCH
The landlord instructed Marie to go outside onto her porch. She was confused, but she went along with it. When she opened her door, she was stunned by what she saw. The man had placed bags full of groceries on her porch.
Marie expressed: "I couldn't tell you how I feel right now. For him to do this for my family. My heart is so touched. GOD BLESS YOU." Netizens also shared their messages of thanks for the man's actions, and many wished he was their landlord.
THE OVERWHELMING ONLINE REACTION
The post garnered over 580 likes and saw users flood the comment section. One person said: "How amazing what a truly thoughtful man." Another added: "Makes me wanna cry. This is so amazing. There are still good people out there."
Many people shared that the random act of kindness was enough to help people out of dark times, and they commended the landlord for being a shining light. His gesture made a difference and changed the mother's life—it is something she won't forget.
Please fill in your e-mail so we can share with you our top stories!