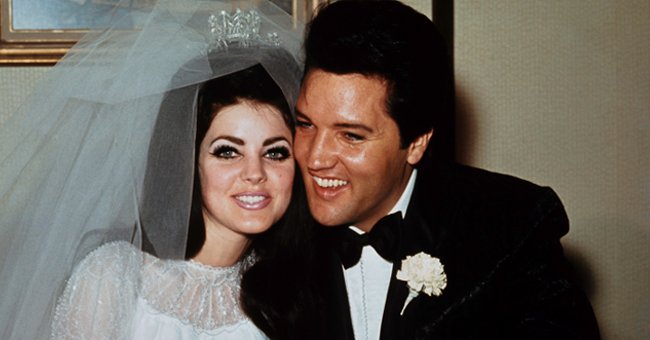 Getty Images
Inside Elvis Presley's $2.5 M Honeymoon House Where He Spent Precious Time with Priscilla
Elvis Presley's successful career as an entertainer with an overwhelming fanbase of female audiences did not deter him from finding a wife. Instead, he tried to create a fairytale romance with his wife in their luxury honeymoon home.
Elvis Presley was dubbed the King of rock and roll. He was an impressive singer/performer with eye-catching dance moves and knew how to keep the eyes of his audience glued to the stage whenever he showcased his skills.
The fantastic entertainer had similar effects on those who listened to his music. His unique voice paired wonderfully with his thoughtful lyrics, which in turn produced a pleasant rhythm.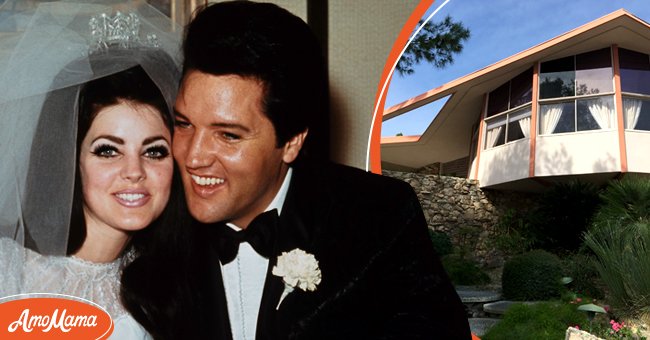 Elvis and Priscilla at their wedding in 1967 [left]. Elvis Presley home in Palm Springs, California on March 2, 2016 [right]| Photo: Getty Images
Coupled with his musical prowess was his physical appeal. Elvis was a fine-looking young man with an impressive build. He had the appearance of what can pass for a celebrity crush in today's world.
However, the delightful entertainer married only one woman, whom he met in his 20s. Her name was Priscilla. They shared one child and lived "happily" in their mansion until Priscilla left the famous singer.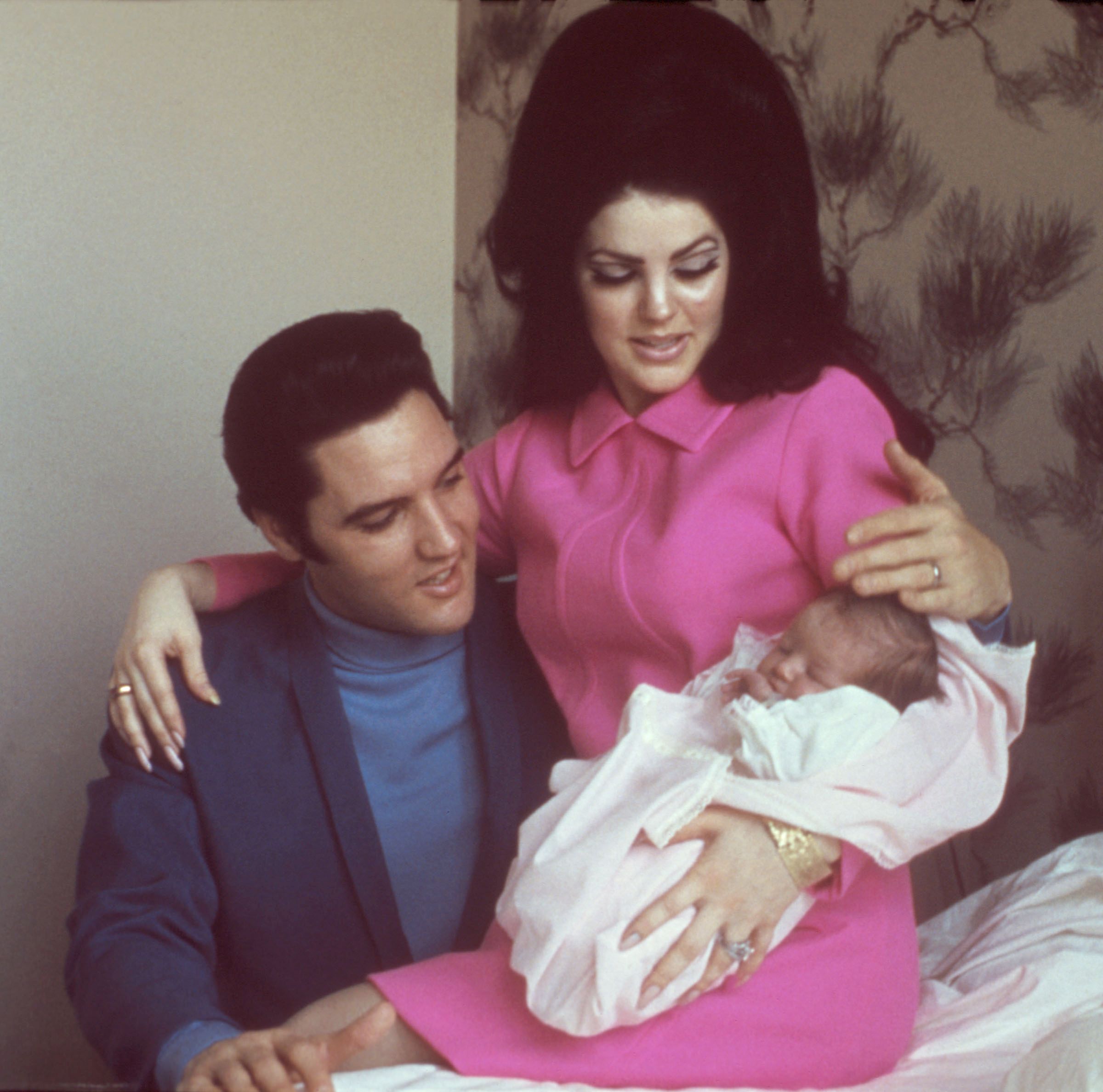 Elvis, Priscilla and Lisa Marie in 1968 | Photo: Getty Images
MEETING THE ONLY WOMAN HE MARRIED
The King of rock and roll met Priscilla when he was 24. At the time, she was a 14-year-old teen who lived in the country after her dad's transfer. Her father was in the Air Force, and so their family moved often.
Officials had sent Elvis to Western Germany. He served in the US Army and had a temporary house in Bad Nauheim. On a November night, he hosted a few friends, and one service member invited the teenager to accompany him and his wife to the young American singer's home.
Priscilla sought permission from her dad, who approved the outing. Elvis set eyes on Priscilla immediately. She donned a traditional sailor dress, and he fell for her. The young adult serenaded the newbie with songs, displaying his talent and interest in her.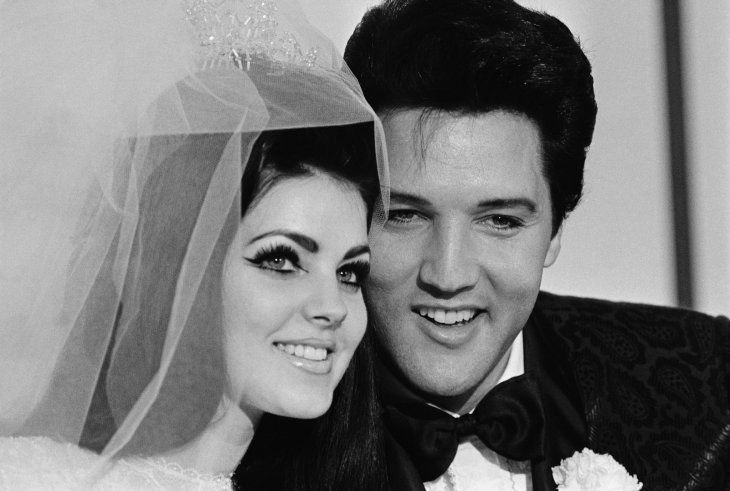 Elvis and Priscilla at their wedding in 1967 | Photo: Getty Images
He believed that she shared a resemblance to his deceased mom, Gladys. The "Are You Lonesome Tonight" singer also told a close buddy that the gorgeous 9th grader could be molded into what he wanted.
However, it was not love at first sight for Priscilla. But after going on four dates, the famous singer expressed his interest in her. She, of course, fell helplessly in love with him and even lagged in her school work.
Her parents were curious about the nature of their relationship, so they invited Elvis over. He confidently admitted his love for their young daughter, and the family consented to continue their secret romance.
The teenager could not be seen with the megastar because of her age, but they kept in touch. As expected, they did not consummate their love. Elvis proved to be a gentleman by asking her to wait for the right time.
THE NATURE OF THEIR RELATIONSHIP
Elvis was true to his intentions from the onset. He wanted to mold Priscilla, and that was what he did during their time together. A few years after he left Germany, he invited the young lady to America.
Her parents agreed, even though they believed he forgot all about their daughter when he left the country. Once she landed in America, he got to work. First, he changed her wardrobe, added more adult clothing, and wanted her to wear plenty of makeup.
The change was not problematic for the teenager, who was not very acquainted with the luxurious lifestyle, restrictions, and the concept of being a busy bee, with many people clawing for her lover's attention.
Elvis soon convinced his lover that schooling in Memphis, close to him, was a great idea. She did not object to it and could persuade her parents, especially since she would stay with the Presleys (the singer's dad and stepmom).
Priscilla lived with her potential in-laws for some time but ended up in Graceland. During this time, she was greatly influenced by the celebrity. He scrutinized her posture, hairdo, clothes, style, looks, and every little detail that made her independent.
She once described herself as his living doll, and the media quickly understood the complexity of their relationship. It did not take long for the tabloids to run a name; they called her "live-in Lolita."
While Elvis controlled her life, he respected her purity. He refrained from having a sexual relationship with Priscilla until he felt it was appropriate—although he was with other women, Priscilla was kept untouched at home.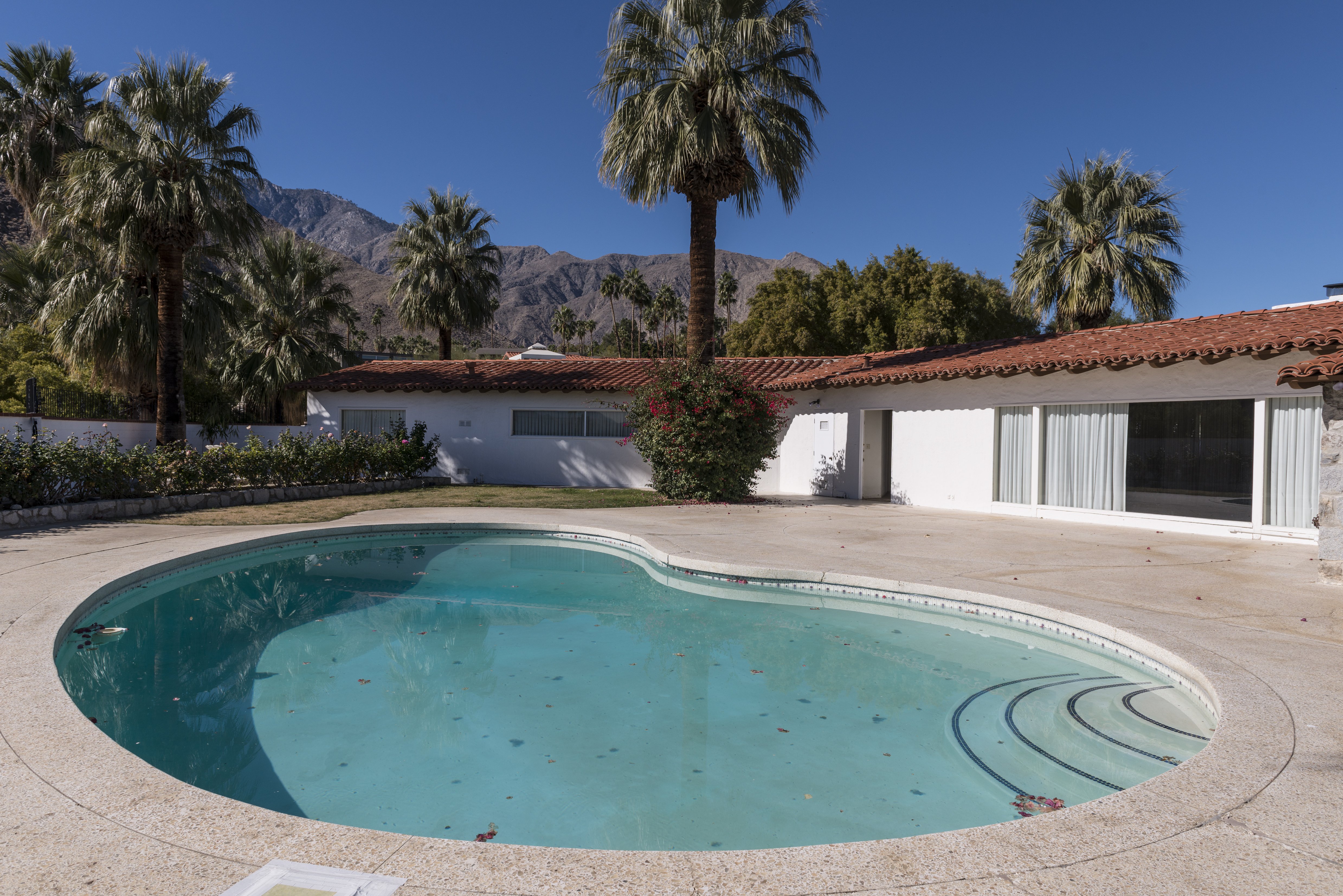 Pool view of a house in Palm Springs, California, one of only two homes to be owned by singer Elvis Presley | Photo: Getty Images
ELVIS AND PRISCILLA PRESLEY'S UNION
Elvis was not ready to marry Priscilla when he did, but somehow, his manager Colonel Tom Parker persuaded him, following the public's opinion. Parker had a stronghold on the star, so it was not surprising that Elvis did his bidding.
By 1966, he proposed to Priscilla, and the pair became husband and wife by the following year. They scheduled a honeymoon in Palm Springs, but it did not last due to the singer's philandering ways. He invited women to the Palm Springs pad while his new bride was in Beverly Hills.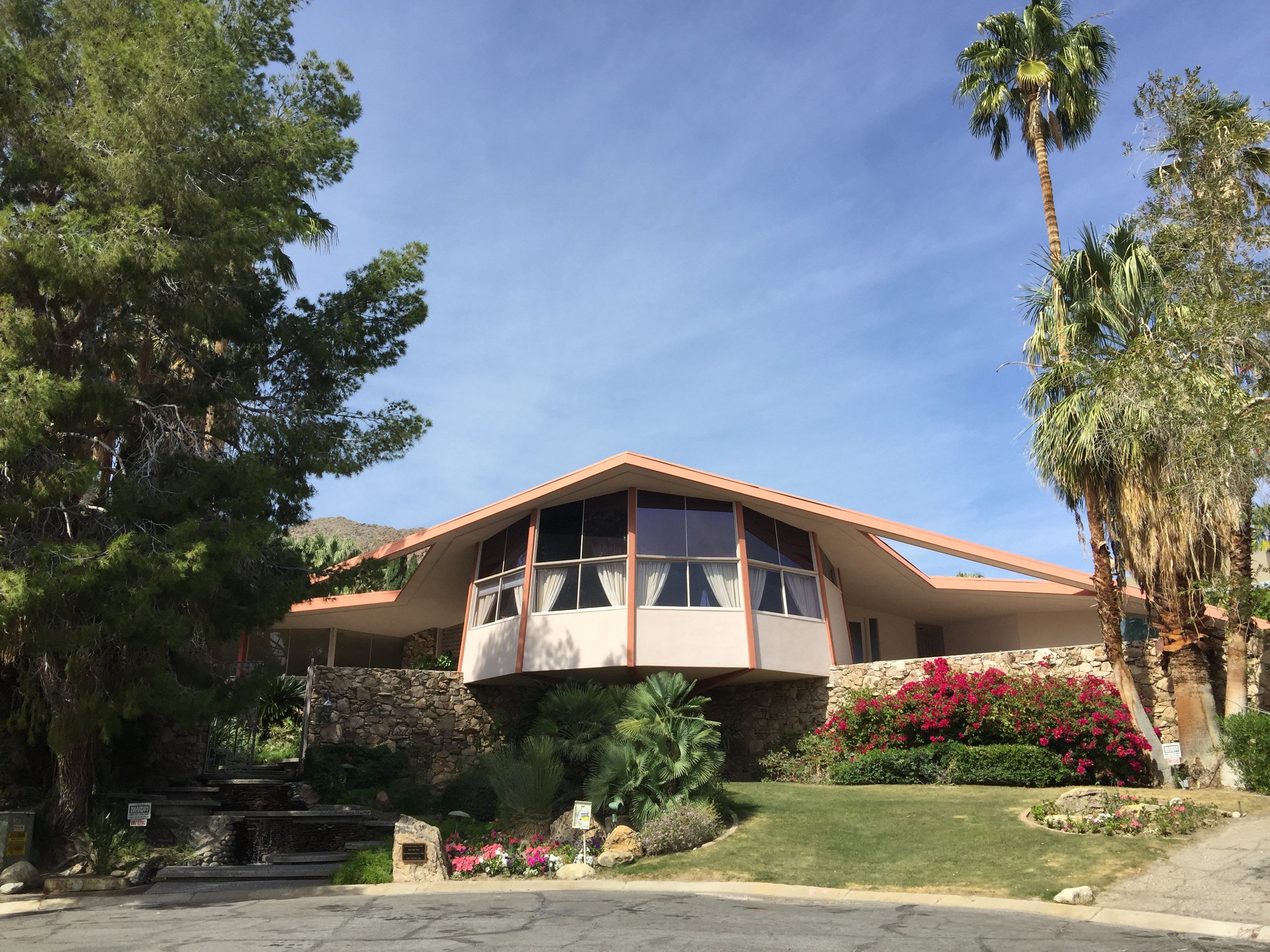 Elvis Presley home in Palm Springs, California on March 2, 2016.| Photo: Getty Images
THEIR LUXURY HOME FILLED WITH MEMORIES
In 1967, the duo chose a luxury mansion in Palm Springs to spend their honeymoon. It is now estimated as a $2.5 million mansion and is located around Vistas Las Palmas.
Alexander Construction Company constructed the building in the 1960s, and it still retains its initial classic beauty and charms. It is currently an Elvis tour site.
Architects designed the home with four circular living rooms, five bathrooms, five bedrooms, a floating fireplace, and an overhead chimney. The home also had high ceilings, terrazzo and glass fittings, recessed lighting, a walk-in pantry, a tennis court, a swimming lounge, among other top-notch features.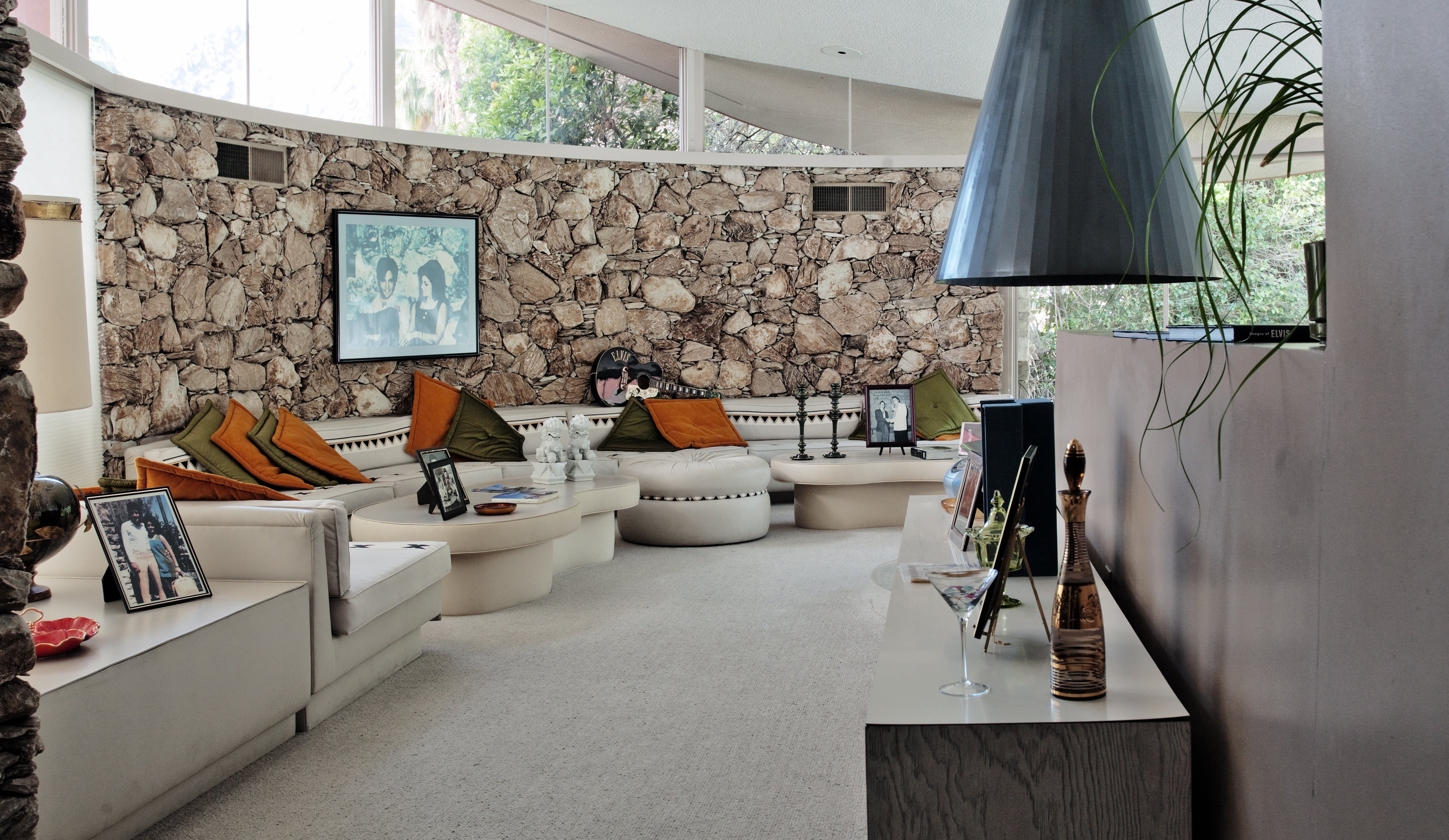 Elvis Presley honeymoon house, Palm Springs, California | Photo: Getty Images
THE LONGTIME COUPLE SEPARATES
By 1968, the couple had their first and only child, Lisa Presley. Afterward, making love as a couple became a problem. Elvis did not bother about the hurt it caused his wife. He slept with other women but could not satisfy her needs.
The lack of intimacy strained their marriage. Priscilla complained about his negligence to her desires, and she started an affair with Mike Stone, her karate trainer. In 1972, she openly shared her plans to end her marriage, and Elvis wanted to hire an assassin to execute her lover, but he did not.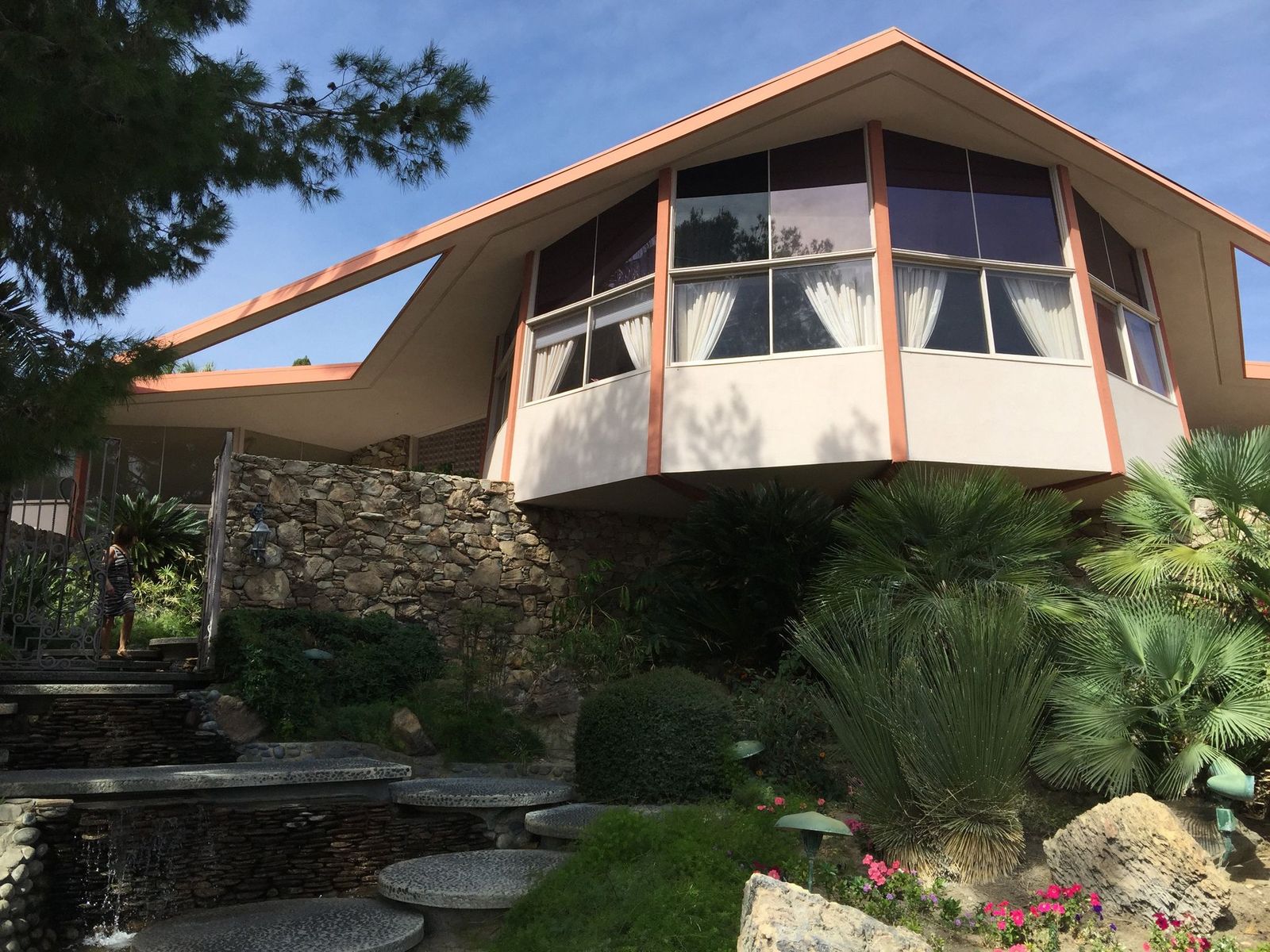 Elvis Presley home in Palm Springs, California on March 2, 2016. | Photo: Getty Images
A year later, the couple divorced amicably, sharing custody of their young daughter, and they were in contact with each other. Sadly, four years later, Elvis died, and despite their separation, it was devastating for Priscilla, who refers to her only husband as the love of her life.
After leaving Elvis, Priscilla Presley was involved in a long-term relationship with Marco Garibaldi, but they never married, although they had a son. She also pursued her passion in the film industry.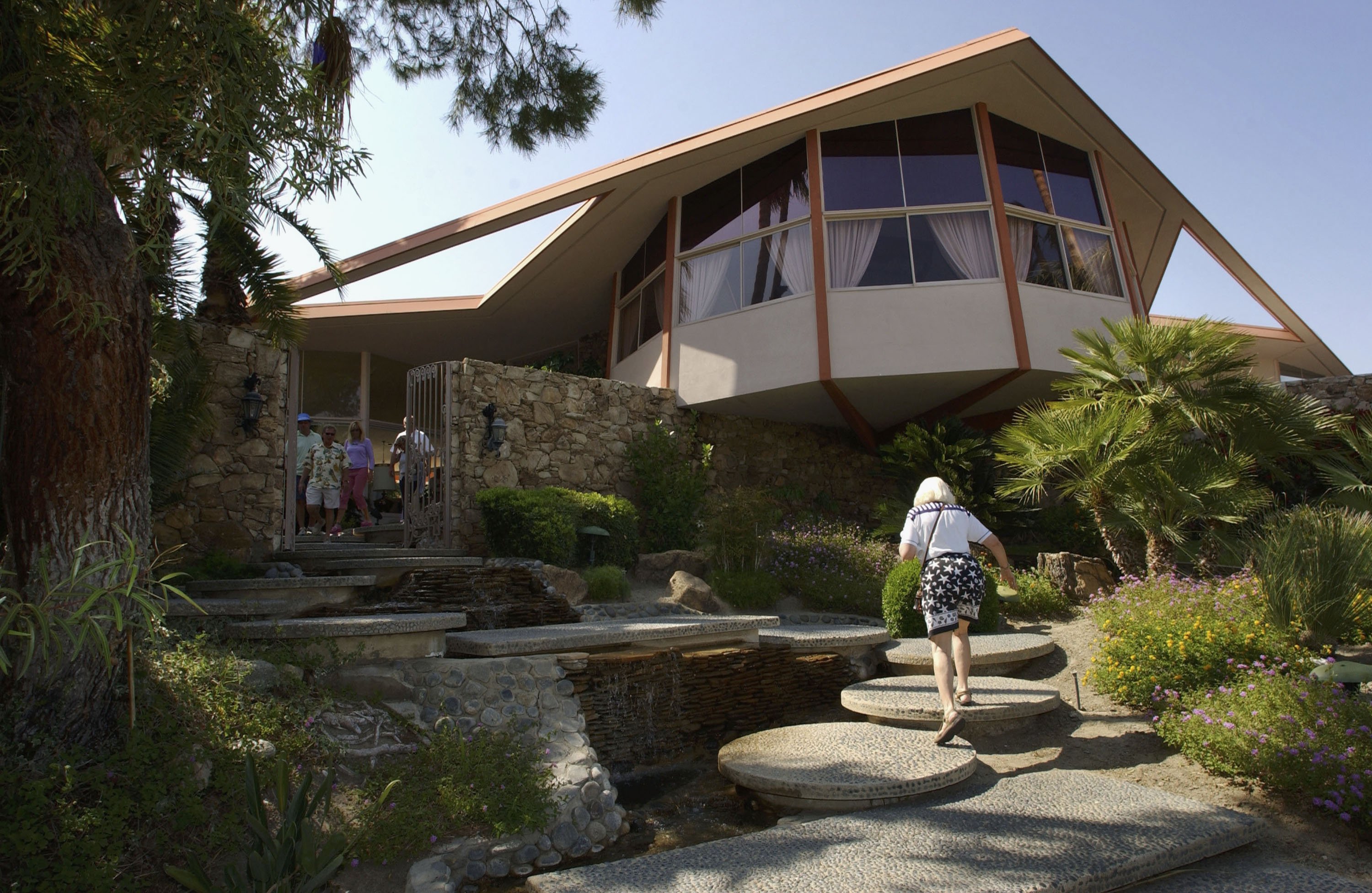 A visitor walks under the bedroom of the Elvis Presley "Honeymoon Hideaway" house on May 9, 2003 | Photo: Getty Images
The actress could not be herself with her former husband, but she never regrets their time together. She still holds him to her heart, a feeling she explained that involvement with any other man could not overshadow.
Please fill in your e-mail so we can share with you our top stories!