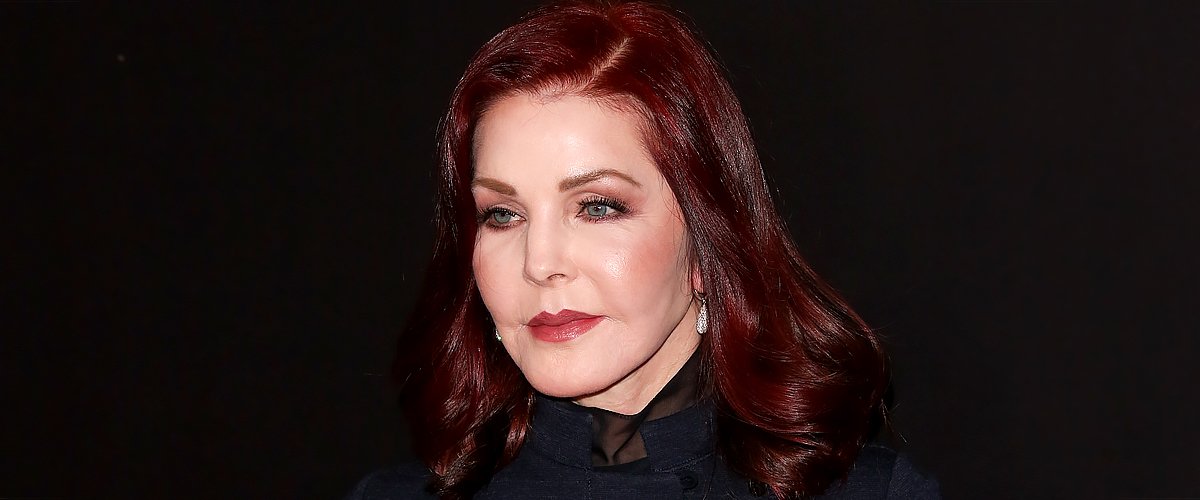 Getty Images
Priscilla Presley Reportedly Had One Night Stand With Richard Gere but Could Barely Remember It
Priscilla Presley, actress and businesswoman once married to the king of Rock & Roll, Elvis Presley, had a one-night stand with one of Hollywood's famous actors but barely remembered the details. Here is everything about this short-term affair.
Priscilla Presley was married to Elvis Presley for six years, but the duo knew each other for more than a decade. Priscilla was a young teenager when she first laid eyes on the superstar, and somehow, she lived in his shadow before and during their union.
It has been decades since their divorce and since the world lost an iconic singer, but many continue to associate him with the woman who fell head over heels for him as a young girl.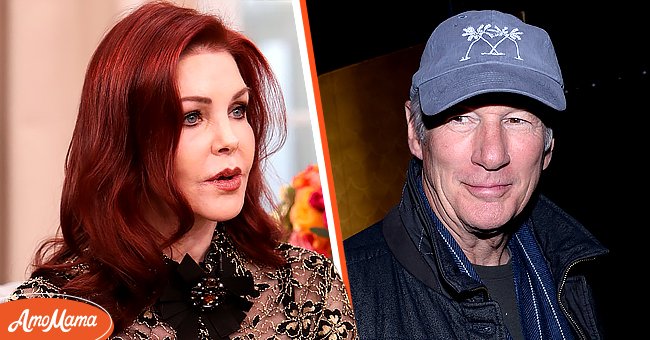 A picture of Priscilla Presley and Richard Gere | Photo: Getty Images
Although Elvis was a significant lover in her life and her only husband, Priscilla Presley, had some other relationships, one of which was largely documented by her former lover, Michael Edwards, a model.
During Edwards and Priscilla's 7-year romance, a lot happened. Like most famous couples, various sources have shared the details of these escapades; the most trustworthy is Edwards's 1988 publication that addressed his relationship with Priscilla.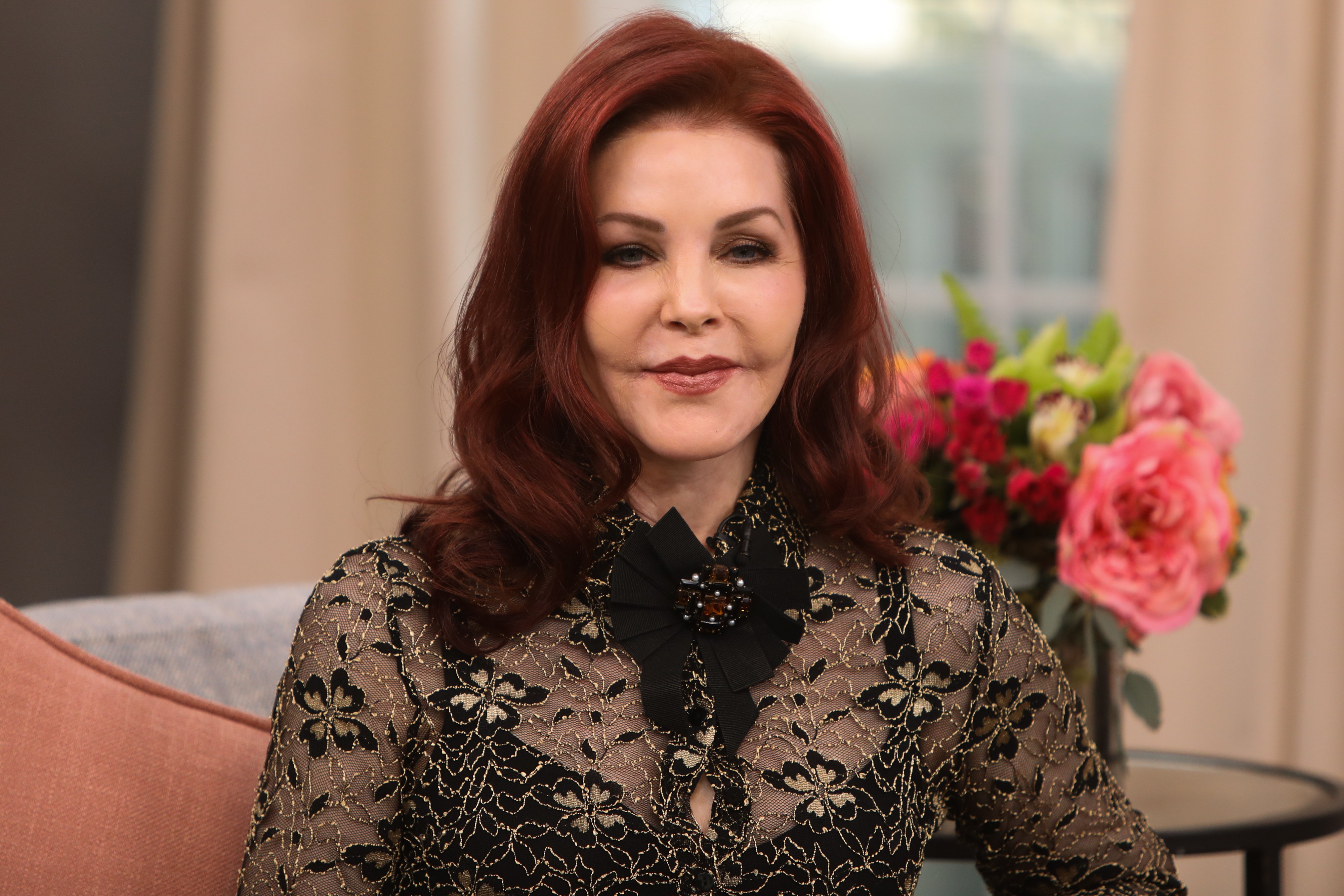 Actress Priscilla Presley visits Hallmark Channel's "Home & Family" at Universal Studios Hollywood on February 18, 2020 | Photo: Getty Images
One of the eye-catching admissions was his revelation about how his former flame had a one-night stand with Richard Gere. After the occurrence, Edwards claimed Priscilla could hardly remember it happened; a claim the late icon's wife has said almost nothing about.
THE BRIEF ROMANCE
Many may find it hard to believe that Elvis's former wife might have had an affair with Gere, and even less believable is the fact that it was a one-night stand. However, according to Edwards, it happened.
On page 252 of his work titled "Pricilla, Elvis & Me," Edwards detailed how Priscilla once hurriedly left his company to see an estate lawyer; a trip she never returned from.
Edwards stayed up late bugging his friend's phone with calls that she never answered until in the early hours of the morning when his then-lover explained what had happened. He wrote:
"There was a silence. And then I could hear her muffled sobs. I asked her what had happened, but I already knew."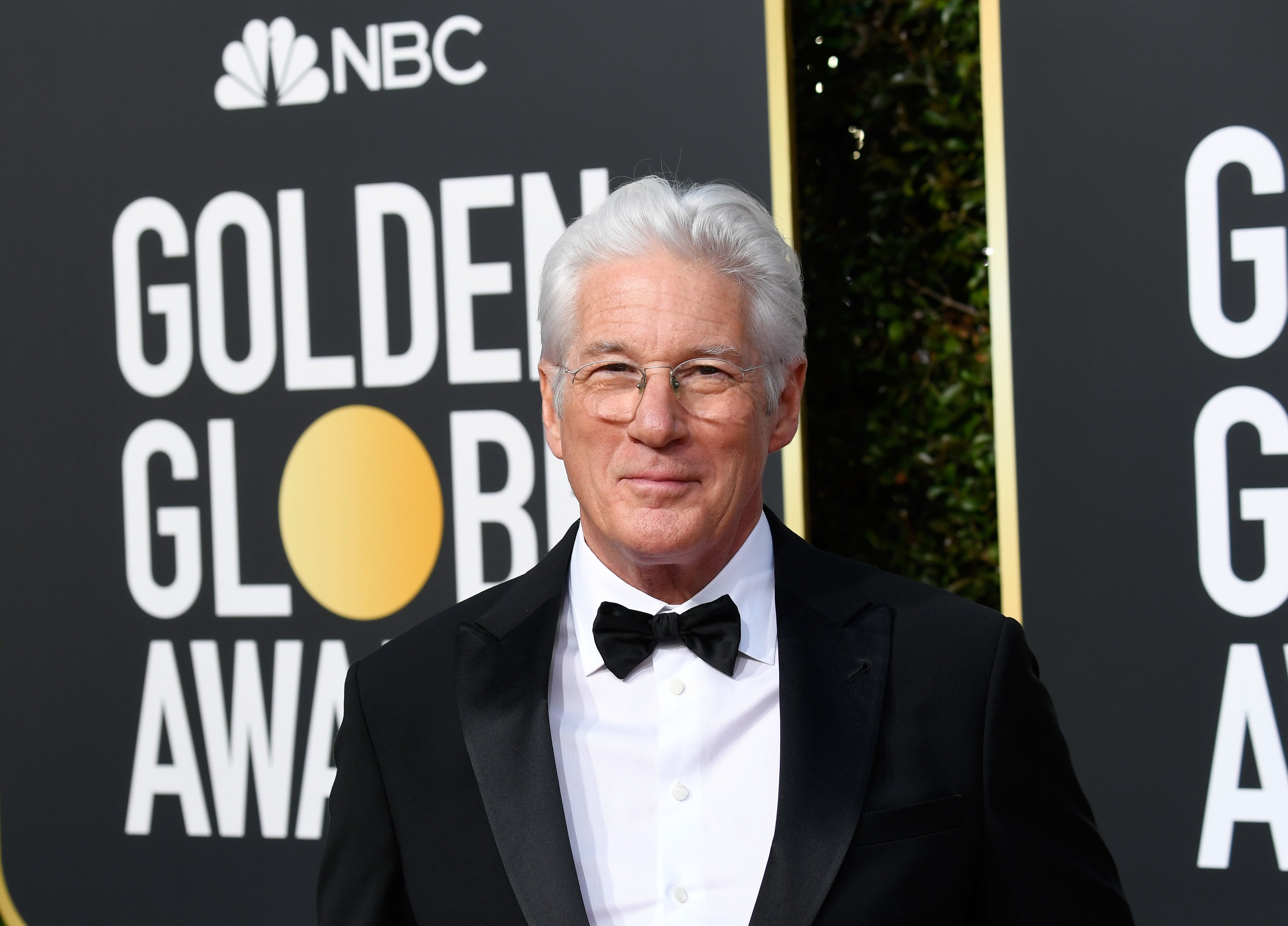 Richard Gere at the 76th Annual Golden Globe Awards at The Beverly Hilton Hotel on January 6, 2019 | Photo: Getty Images
Priscilla allegedly told Edwards that she met with Richard Gere, an A-list actor because the same agent represented them and had a little too much to drink.
"When we finally left and went outside to get our cars. He asked me where I was going; I told him 'Home,' he shook his head, grinned at me, and said, 'No, you're not.' I found myself in his car...I can't remember anything very clearly after that," the author added.
Despite not knowing the details of what happened that night, the writer revealed that Priscilla told him she woke up next to her one-night fling.
WHO IS PRISCILLA PRESLEY?
Priscilla is an actress, who has starred in many hit films, and an entrepreneur who has been consistent in turning her ex-husband's fortune into a multi-million dollar business—Elvis Presley Enterprises.
She is also a mother to two grown-up kids and a grandmother to three grandkids. Her first child, Lisa Marie Presley, is a mother and has been married more than once.
Lisa's first husband was Danny Keough, with whom she shared two kids; their only son is now deceased. Her second marriage was to the King of Pop, Michael Jackson, and later she married Nicholas Cage.
She also has two younger girls, Harper and Finley, from her current marriage to Michael Lockwood, a musician. The family lives in Europe, the East Sussex village of Rotherfield.
Priscilla's second child was from her long-term relationship with the film producer and director, Marco Garibaldi. The pair had a son named Navarone.
UNDERSTANDING ELVIS PRESLEY'S LOVE LIFE
At age 14, Priscilla became acquainted with Elvis Presley but they did not marry until she turned 21. Their only child was born in 1968, but the family fell apart four years later, and Priscilla explained that she and Lisa became lost in her former husband's life.
At a young age, Priscilla was hitched to Elvis, and it was challenging for her to detach from the singer who exhibited some controlling attributes.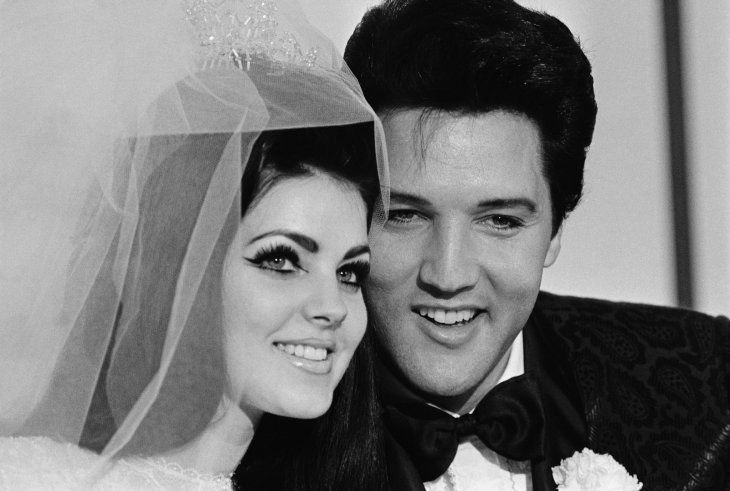 Elvis and Priscilla at their wedding in 1967 | Photo: Getty Images
After marriage, Elvis's friends were Priscilla's friends, and his likes became hers. It was not until their divorce that she was able to pursue a career in Hollywood and explore other relationships, including friendship and romance.
She first dated a karate instructor named Mike Stone, and after things ended with Stone, she dated Michael Edwards. Priscilla never married again but was in a long-term relationship with her son's father, Garibaldi.
For now, she is focused on herself, looking younger and living healthier, her lovely grandkids, the inseparable connection between her and Lisa, and upholding their family's legacy.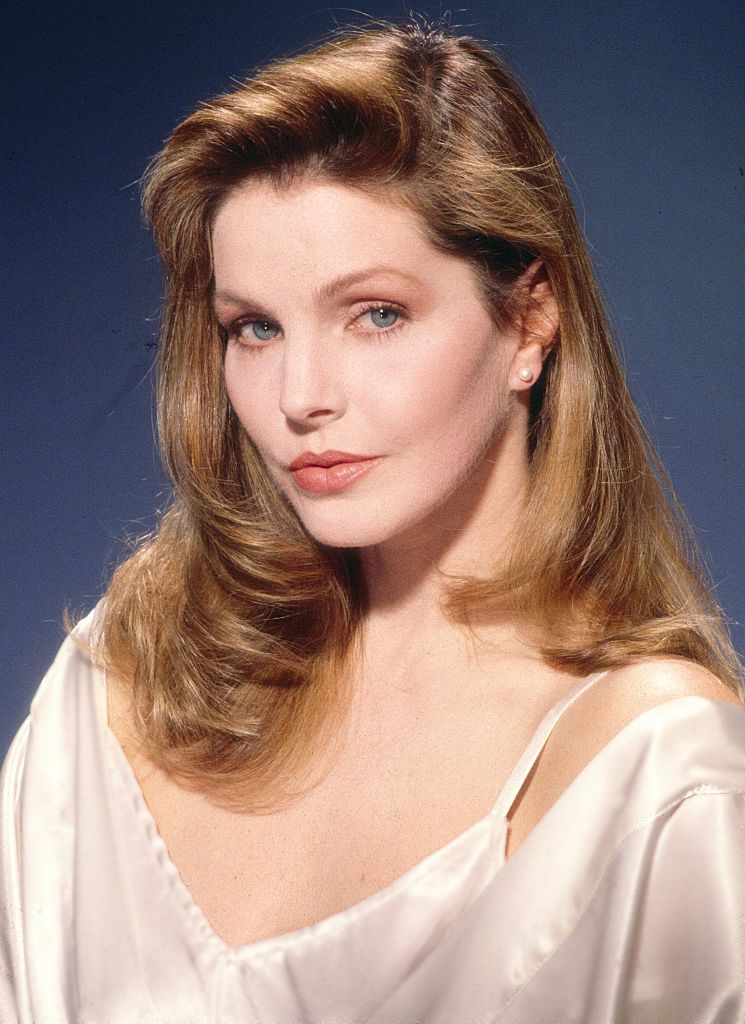 Priscilla Presley portrait taken in Los Angeles, 1980 | Photo: Getty Images
GERE, HOLLYWOOD'S HEARTTHROB
Gere was once a heartthrob of Hollywood with his charming looks, height, and impressive acting skills, making him the women's favorite. This made it easy for him to establish romantic relationships within a short time that were primarily short-term.
Apart from his unbeatable fame, he has an eye for younger women. He has been married twice to women younger than him and stunningly beautiful.
In 1991, Gere married a reigning model, Cindy Crawford, but their love turned sour four years later, leading them to divorce. Crawford was 26 while he was 42 when they exchanged vows.
Years after their marriage, Crawford explained that they lived like strangers. The supermodel is now married to Rande Gerber.
Actress Carey Lowell was Gere's second wife. Their marriage lasted from 2002 to 2013 and during that time, they welcomed a son named Homer. After their divorce, they were able to settle the joint custody of their son quickly but took forever when it came to Gere's fortune.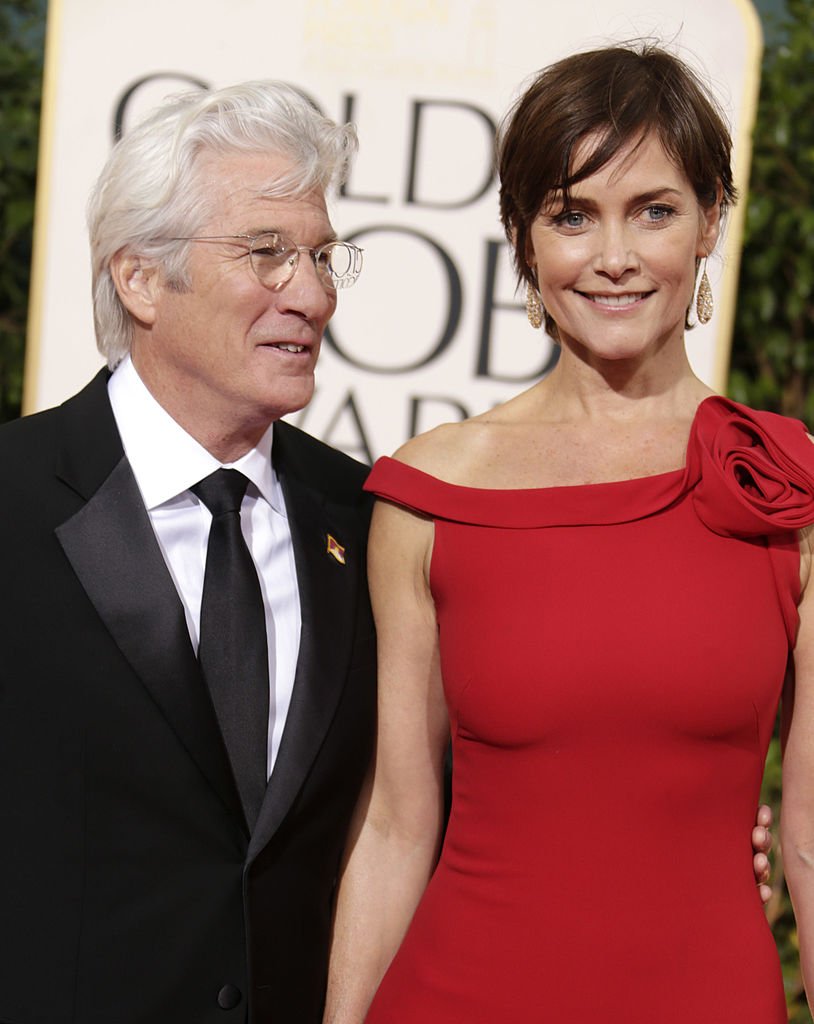 Richard Gere and Carey Lowell at the 70th Annual Golden Globe Awards on January 13, 2013 | Photo: Getty Images
Gere's past lovers include Diana Ross, Penelope Milford, Kim Basinger, Julia Roberts, his co-star on "Pretty Woman," Uma Thurman, and Padma Lakshmi. He is currently with Alejandra Silva, a woman who is about half his age.
The lovers publicly premiered their romance in 2015 and got married in 2018. They have a great relationship filled with respect and trust for each other and have managed to ignore their thirty-three-year age difference.
Please fill in your e-mail so we can share with you our top stories!