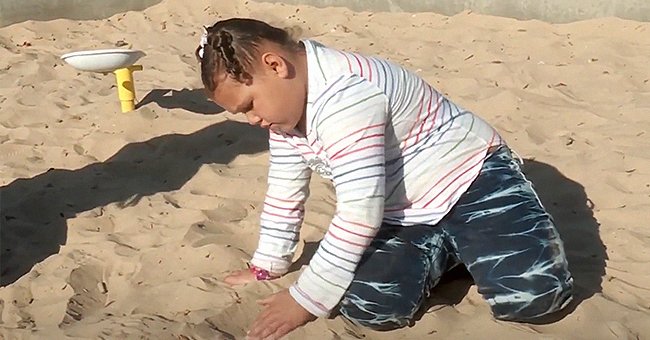 youtube.com/KFOR Oklahoma's News 4
Six-Year-Old Girl Whose Siblings Were All Adopted Searches for Her Forever Home Too
A six-year-old girl hoping to find a new family turned to the media to help her search, to secure a forever home for herself like the rest of her siblings.
Getting adopted into the ideal home was all an Oklahoma girl could dream of after her three biological siblings successfully found new families during the pandemic.
Until then, the tot had the company of her two sisters and little brother, whom she loved dearly. But, as the pandemic hit the world last year, Kaitlyn's siblings found new families.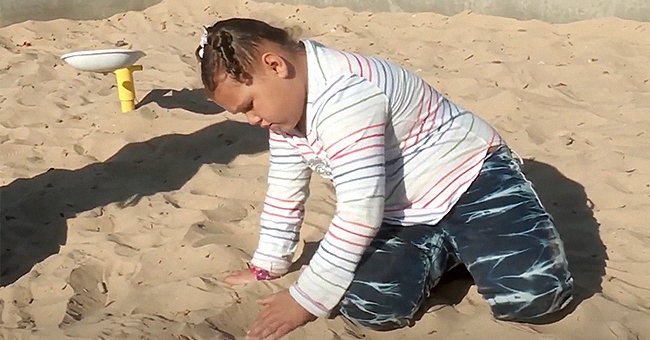 A picture of Kaitlyn playing by herself at a playground| Photo: youtube.com/KFOR Oklahoma's News 4
They were quickly torn away from her as their respective families commenced the process of adoption in earnest to give them their forever homes.
The separation became tougher for the little girl, as she became unable to see her siblings anymore due to the COVID-19 restrictions.
Since then, the youngster has willed herself to adjust to the situation impressively well, filling the void with her love for sandboxes, chalk, and the Disney animation "Frozen." She often played by herself, climbing sets or imitating her favorite scenes from the animation.
Yet, there is only so much a six-year-old could deal with. Adoption official Tifani Burns, who did her best to keep the "tiny girl with a big personality" pushing through, explained:
"It's just very important for her to maintain those sibling bonds because she loves her brother and two sisters."
While finding Kaitlyn a place to call home as soon as possible was paramount in helping her maintain the sibling bond and keep the spark in her eyes burning, she could not settle for just any family.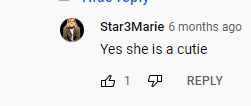 A netizen's comment on the YouTube video | Photo: youtube.com/KFOR Oklahoma's News 4
The adoption agency particularly had special requirements for the little girl's potential family. The best fit would have to be a two-parent household, preferably with a stay-at-home parent and a sibling.
That way, she could blend in seamlessly and keep up the active personality and high spirits which made her such a sweet little girl and everyone's dream child.
In a clip shared in 2020, the young lass looked engrossed in her world of fairy tales and princesses while dishing out lines from "Frozen," as she hopped around Scissortail Park in Oklahoma City.

A netizen's comment on the YouTube video | Photo: youtube.com/KFOR Oklahoma's News 4
She seemed to have found solace in her imaginary world of princesses and magic. Yet, not even her fairytale world could hide the hint of loneliness in her adorable innocent features.
Those expressive eyes clearly had so much to say to the world. But more importantly, they portrayed who she really was at that moment; a sweet princess who would trade all the dresses and castles for the love of a family and a place to call home.
Please fill in your e-mail so we can share with you our top stories!