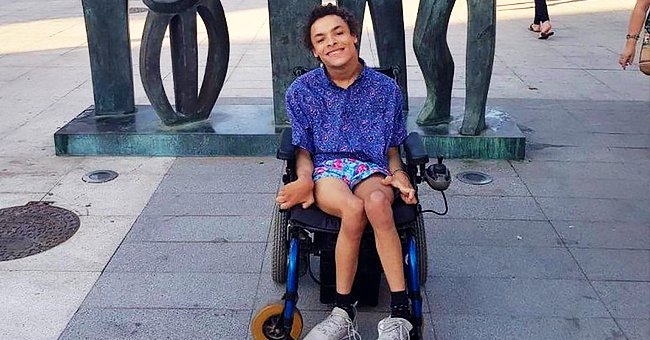 twitter.com/bbcemt
Man, 24, Barred from Flight Because His 'Wheelchair Was Too Heavy'

A West Bridgford man with a disability called out an airliner for barring him from their flight due to the weight of his wheelchair and failing to apologize afterward.
From the moment he was diagnosed with Cerebral Palsy, Brandon Aughton's family knew a rough road lay ahead of him, plagued with judgment and discrimination.
Yet, nothing could have prepared them for their experience with a Ryanair flight on October 11, which nearly ruined their vacation plans.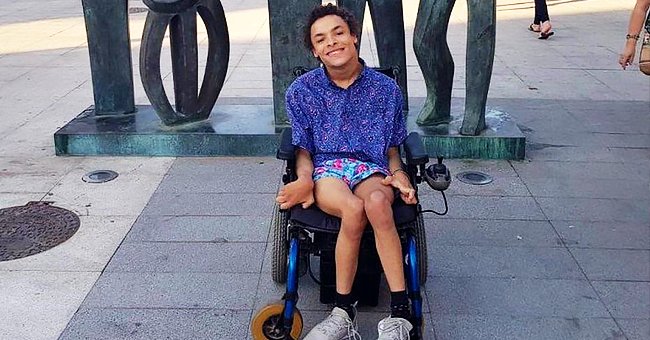 A photo of Brandon Aughton in a wheelchair | Photo: Getty Images
A HEARTBREAKING DISAPPOINTMENT
The man who used a wheelchair from West Bridgford in Nottinghamshire was reportedly denied entry into his pre-booked flight because the baggage handlers, Swissport, deemed his wheelchair too heavy.
According to Aughton, he contacted Ryanair days before booking the flight to find out if he could travel in his 217kg special chair. He got confirmation from them before proceeding to plan his trip to Malaga.
To his horror, while checking in at the East Midlands Airport, Swissport informed him that staff could not lift his specialist chair from the conveyor belt and the hold.
They proceeded to refuse him entry into the plane as he was about boarding, claiming his electric chair was too heavy. The Pilot reiterated the heartbreaking news, advising the disabled man to patronize a later service.
BEYOND UNDERSTANDING
Aughton considered the incident strange, as he had flown with the same airline twice in his chair and was never turned down. It left him confused and upset, unable to understand why this time was any different. The young man explained:
"I got really upset because I have been shielding for two years."
To him, the airline ultimately forbade him from going on his dream holiday after several months of planning.
JUDGED AT A GLANCE
Getting barred from the Ryanair flight was hardly the only hindrance Aughton faced during his planned trip to Malaga. His caregiver, Orla Hennessy, who was traveling with him, recalled being discriminated against by a security officer at the gate.
She recounted how the officer took one look at Aughton as they got to the customs desk and bluntly refused to address him. Hennessy divulged:
"She took one look at Brandon and said, 'I'm not talking to him, I'll talk to you. She proceeded to chastise me for having Allen keys which you need to take the wheelchair apart."
They encountered another unfair treatment when they returned to the terminal after being barred from the flight. Aughton's caregiver explained how a Swissport employee blamed them for their fate, accusing them of giving false information regarding the wheelchair.
AN APOLOGY WOULD DO
After looking into the situation, it was discovered that three different departments of the airliner had the same information, which matched the one given by Aughton and Hennessy.
Sadly, no one stepped up to apologize to the duo even after confirming all the information they gave was accurate. The caregiver expressed how distraught she was that the disabled man received no direct apology from Ryanair, Swissport, or East Midlands Airport.
Right At Home, the facility Hennessy worked for also expressed disappointment over the unfair treatment Aughton received, saying:
"People living with disabilities should not face such barriers to their day-to-day independence."
Meanwhile, the agencies involved have since broken their silence on the incident. A spokesperson for Swissport expressed sadness over Aughton's experience, adding that they always upheld their responsibilities to disabled passengers without discrimination.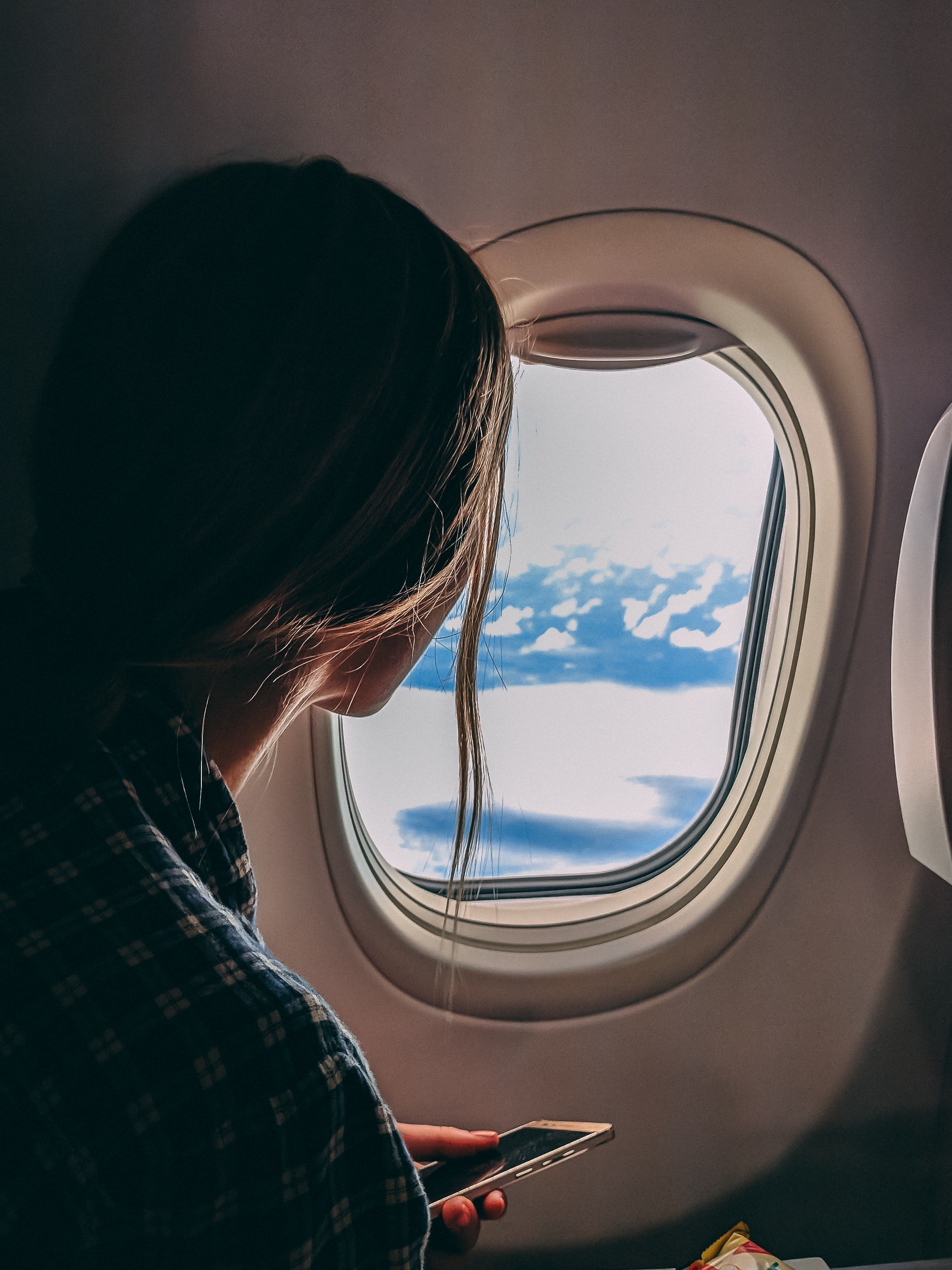 Lady looking out the plane window | Photo: Pexels
In a statement, East Midlands Airport divulged how sorry they were that Aughton encountered such a disheartening experience.
They further cleared the air by explaining how they supported Brandon and his companion through the ordeal by escorting them to the flight for boarding in special vehicles and back to the terminal after they were turned down.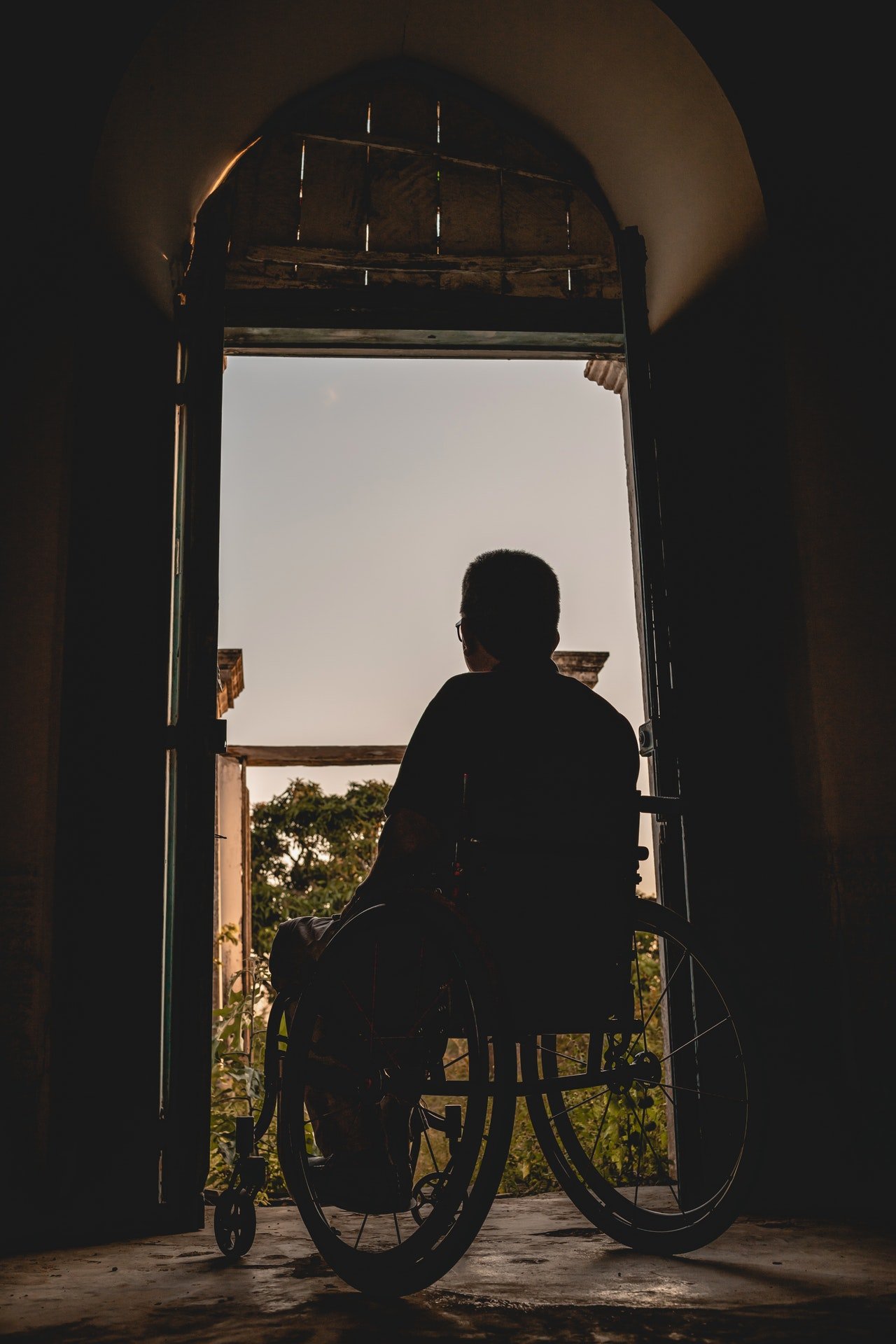 Silhouette of a man in the doorway | Photo: Pexels
SHATTERED EXPECTATIONS
The young man eventually made the flight to Malaga seamlessly the next day with a different airline, using a manual wheelchair, which was unacceptable for his needs as a person with cerebral palsy.
However, he felt saddened knowing he missed 48 hours out of his planned vacation just because of his disability. Worse still, due to the absence of his electric chair, he would lack mobility throughout his long-anticipated holiday.
Please fill in your e-mail so we can share with you our top stories!