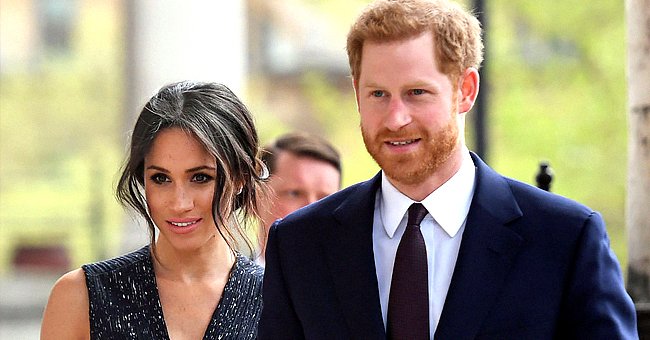 Getty Images
Meghan Markle Gives a Rare Glimpse into Her Kids' Bond - Archie Looks Just like Prince Harry
Meghan Markle has made it no secret that she is enjoying her new life in the USA. She recently gave a glimpse into her kids' bond and shared a rare photo of Archie, the spitting image of Prince Harry.
Megan Markle is basking in her beautiful family's life and is carrying fans along. She is happy being a mother, and here is all she had to say about watching her little kids grow and bond as well as they do.
Although it is well known that she and her husband of three years, Prince Harry, left their royal home for a stunning mansion in Montecito, California, Markle has made it a tradition to keep her kids' affairs reasonably private.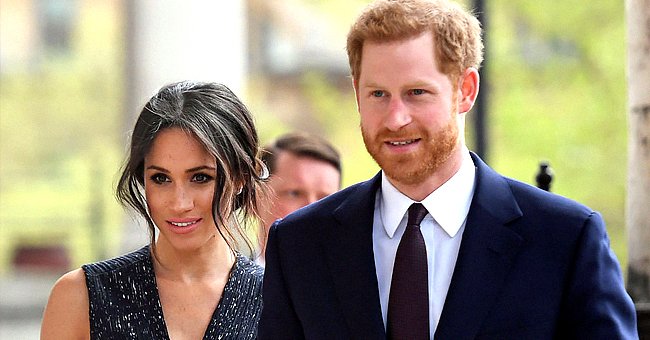 Prince Harry and his wife Meghan Markle at an event. | Photo: Getty Images
However, in a recent interview with Ellen DeGeneres and a couple of occasional updates, Markle blessed fans with an insight into her children's beautiful sibling bond. The happy mom gushed as she told her experiences.
HAPPY LIFE IN CALIFORNIA
Markle and Prince Harry swapped their UK base, Frogmore Cottage in Windsor, for a US property they purchased in June 2020. Since relocating, the couple has maintained a private life with Archie, 2, and five-month-old Lilibet.
But, in a recent appearance on "The Ellen DeGeneres Show," the 40-year-old mom gushed about Archie and his little sister's adorable activities away from the public's eye. During the talk with DeGeneres, Markle shared a sweet snap of Archie.
Although the photo didn't show his face, it gave a clear view of the little one's backside and fiery locks that look just like his dad's. In the snap, Archie was seen feeding the chickens at the family's California home.
DeGeneres, who lives close to the Sussexes, couldn't get over the little boy's cuteness and called him "a gentle soul." However, Markle wasn't done. She smiled as she revealed Archie's other favorite activities, including dancing.
Markle and Prince Harry welcomed Archie in May 2019, a year after tying the knot. They had their second child Lilibet shortly after stepping down from their senior royal duties.
Following her birth, a source stated that Archie loves his role as a big brother. According to a source, it turns out he is still that loving brother who gives his sister "lots of kisses."
The "Suits" alum, 40, confirmed that the 2-year-old remains a loving big brother. She talked about what someone told her and Harry about having two children. The duchess said:
"Someone told H (Harry) and I that when you have one kid, it's a hobby, and two children is parenting."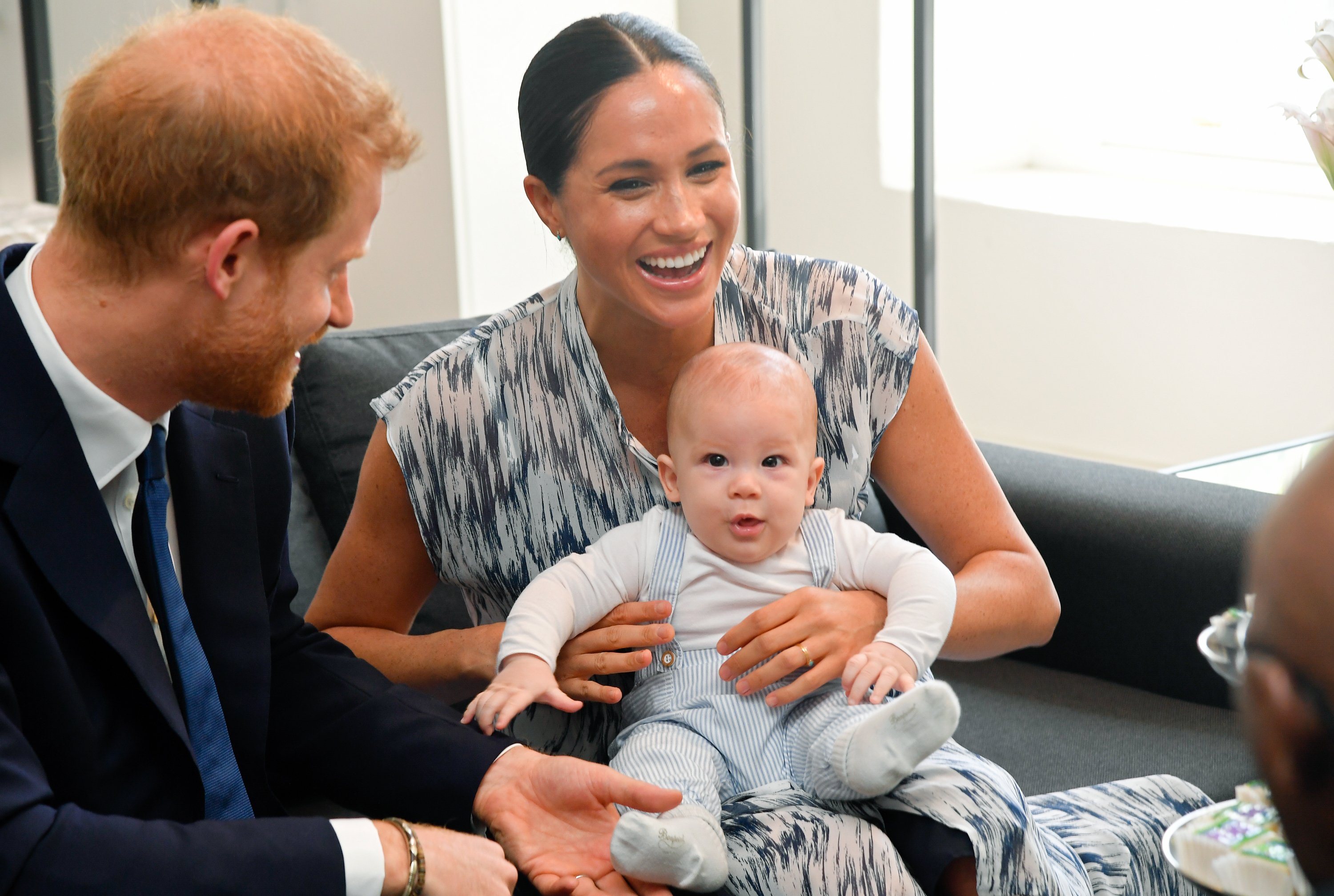 Prince Harry, Meghan Markle and their son Archie Mountbatten-Windsor during a meeting with Archbishop Desmond Tutu and his daughter Thandeka Tutu-Gxashe at the Desmond & Leah Tutu Legacy Foundation in Cape Town, South Africa | Photo: Toby Melville/Pool/Samir Hussein/WireImage
She added that she and Harry realized that having a second child could shift the parent's attention from the first. She added that as a result, they suddenly start to concentrate more on what it's like for the second child.
She also said: "no one talks about the adjustment for the first child when the second one comes along. So I think they have that moment of, 'Oh, this is fun...oh, this is how it is now.'"
Fans also got to hear all about Archie and Lilibet's cute Halloween costumes, which the kids were not interested in at all. Archie was a dinosaur for less than five minutes, and his little sister was a cute skunk.
However, amidst the fun and sweet memories, the couple has been experiencing a few sleepless nights as Lilibet is currently teething. Although Markle said the little one is "a good sleeper," she revealed she is up most nights due to the development.
The doting mom added that she has "a great teething thing" that she puts in the freezer to help soothe Lilibet's gums.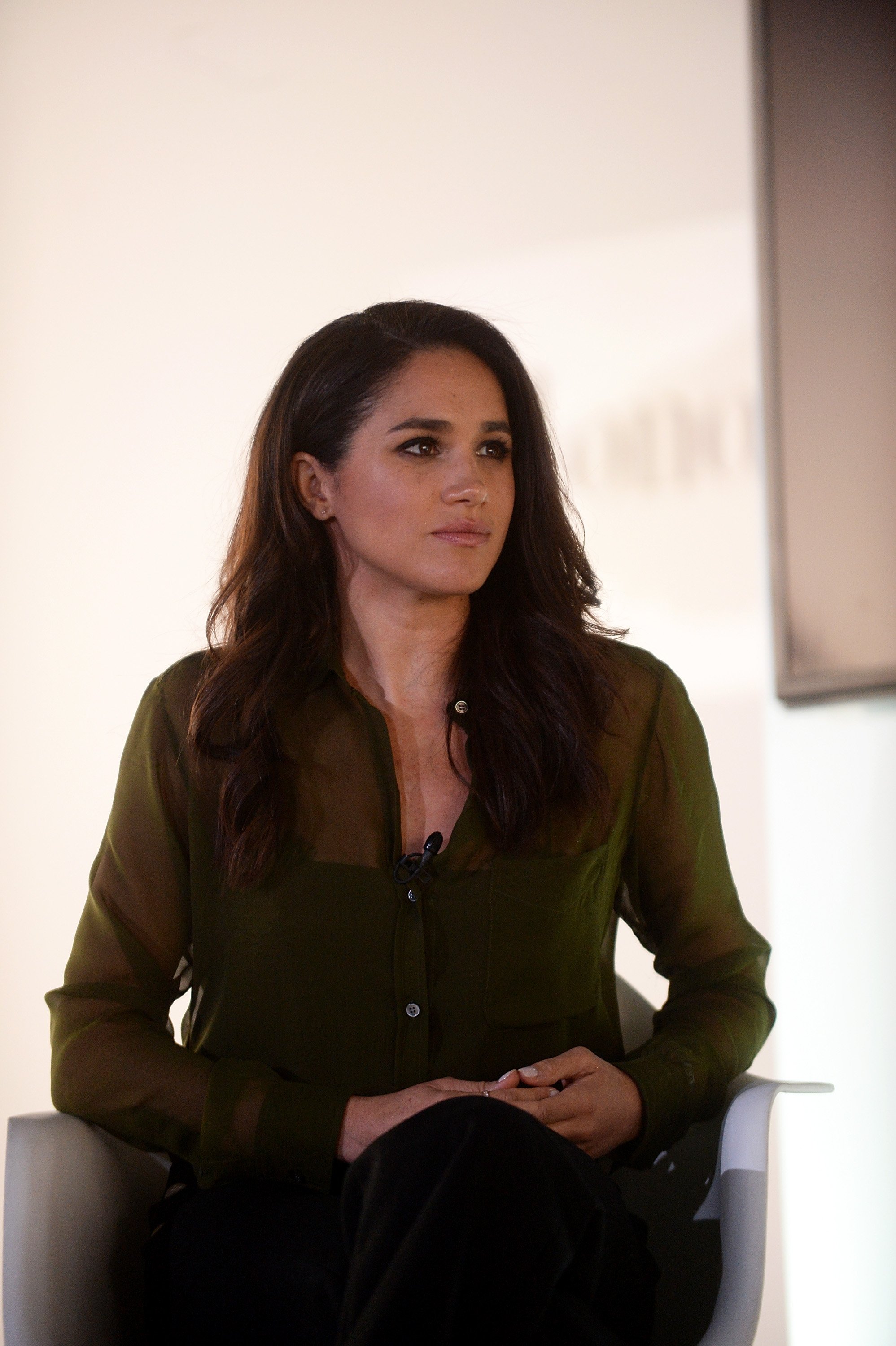 Meghan Markle attends REEBOK #HonorYourDays at Reebok Headquarters on April 28, 2016 in Massachusetts | Photo: Getty Images
MORE ON THE TALK WITH DEGENERES
A clip of the show shared on YouTube showed Markle smiling as she reflected on her acting days. The former actress even joked about the Ford Explorer she used to drive to auditions.
She recalled that the car eventually became inaccessible through the driver's door, and she had to climb in through the boot. Markle's acting career began at Northwestern University, and her last on-screen role was on the American TV legal drama "Suits."
Markle also jokes about how the security guards at auditions would tell her "break a leg" whenever she showed up. She recalls visiting the set where "The Ellen Show" is filmed and said the drive into the studio "was very different" this time.
Meghan's long-time makeup artist and friend Daniel Martin shared some insight into her chat with DeGeneres. According to Martin, the talk show host pulled out Meghan's goofy, funny side.
MARKLE AND HARRY
Markle's appearance on the "Ellen DeGeneres Show" is the first interview since she chatted with Oprah Winfrey earlier this year.
The interview with Oprah was refreshing for her fans but a highly critical one for the Royal Family. The Sussexes had opened up about their sufferings as working royals and Markle's suicidal thoughts.
Her recent appearance came after the Queen canceled about four public appearances in just one month. Consequently, Royal Biographer Angela Levin said Markle was "desperate for publicity" by conducting an interview amid the Queen's latest health issues.
It also looks like Prince Harry, and Meghan Markle have no plans to spend the holidays with the royals in the UK.
Royal sources have mentioned that the Sussexes have been invited to join the rest of the family at Sandringham for Christmas, but they will not be attending.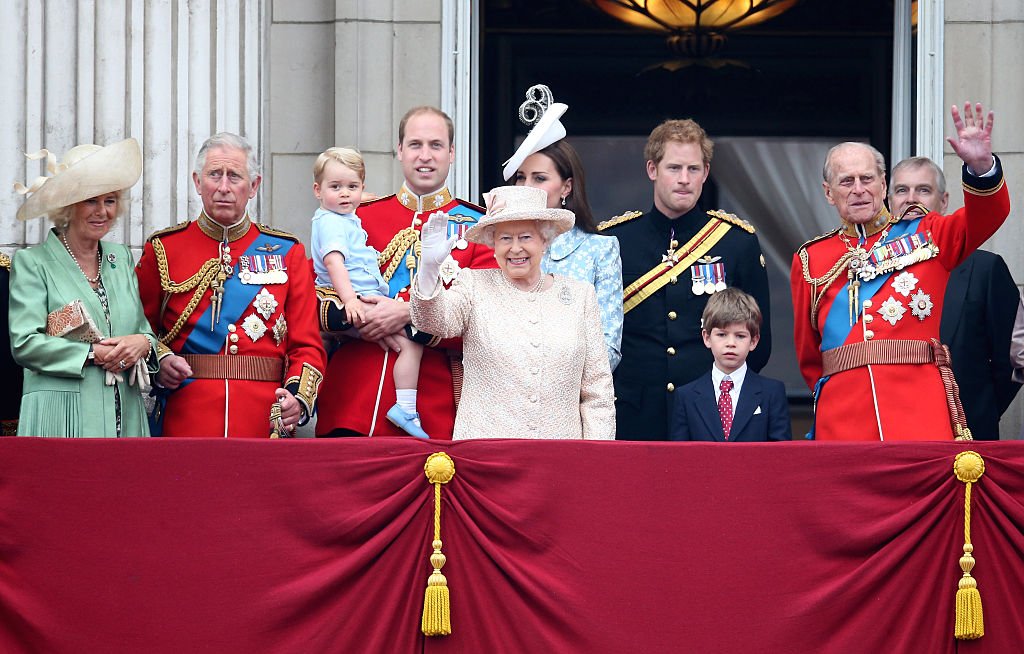 Duchess of Cornwall, Prince Charles, Prince George, Prince William, Kate Middleton, Queen Elizabeth II, Prince Harry and Prince Philip watch the fly-past from the balcony of Buckingham Palace on June 13, 2015 in London, England | Photo: Getty Images
According to a royal source, a lot goes into planning Christmas, so the staff can tell that Harry and his wife are not coming as there hasn't been news or communication about their plans.
It is believed that the couple is trying to evade the fuss that would come up if they fly to the UK. But the royal source said they could only hope they would show up as it was the Queen's first Christmas without her husband, Prince Philip, who died a couple of months ago.
Please fill in your e-mail so we can share with you our top stories!