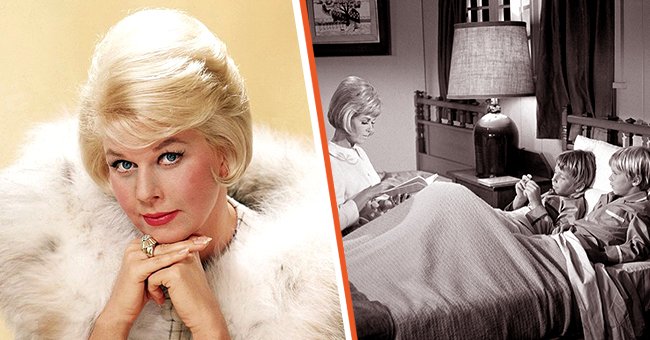 Getty Images
Doris Day Was Devasted over Todd Starke's Death at 21 after Warning Him as Her Son Almost Died
'America's sweetheart' of the 1950s and the 1960s, Doris Day, who had only one child from her first marriage, was famous for songs like "Que Sera Sera."
After almost losing her only son in a road accident, she warned her TV children of the dangers of two-wheel driving. Unfortunately, one of her 'children,' Todd Starke, did not listen to her.
When she heard of his death at a point where she felt at her happiest, she was devasted. He was only 21 when he died.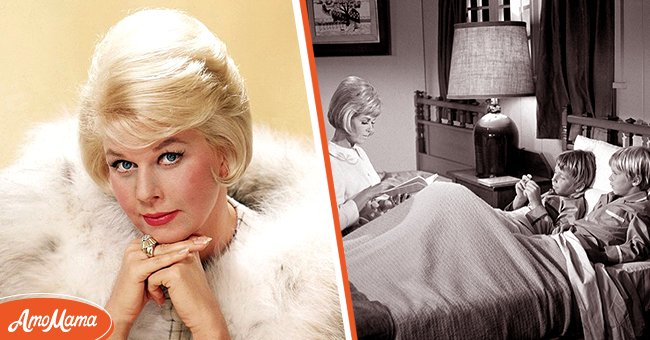 Portrait of Doris Day circa 1963 (left), Doris Day, as Doris Martin, reads a bedtime story to Philip Brown, as Billy Martin, and Todd Starke on "The Doris Day Show" on August 14, 1969 (right) | Photo: Getty Images
ABOUT TODD STARKE
Todd Thomas Starke, born on December 19, 1961, was an American actor known for his role in "The Doris Day Show." Fans also recognized him from "Adam-12" in 1968 and "Angel in My Pocket" in 1969.
He played the role of Toby Martin on "The Doris Day Show," but after three years on the series, he and his TV brother were released from the show.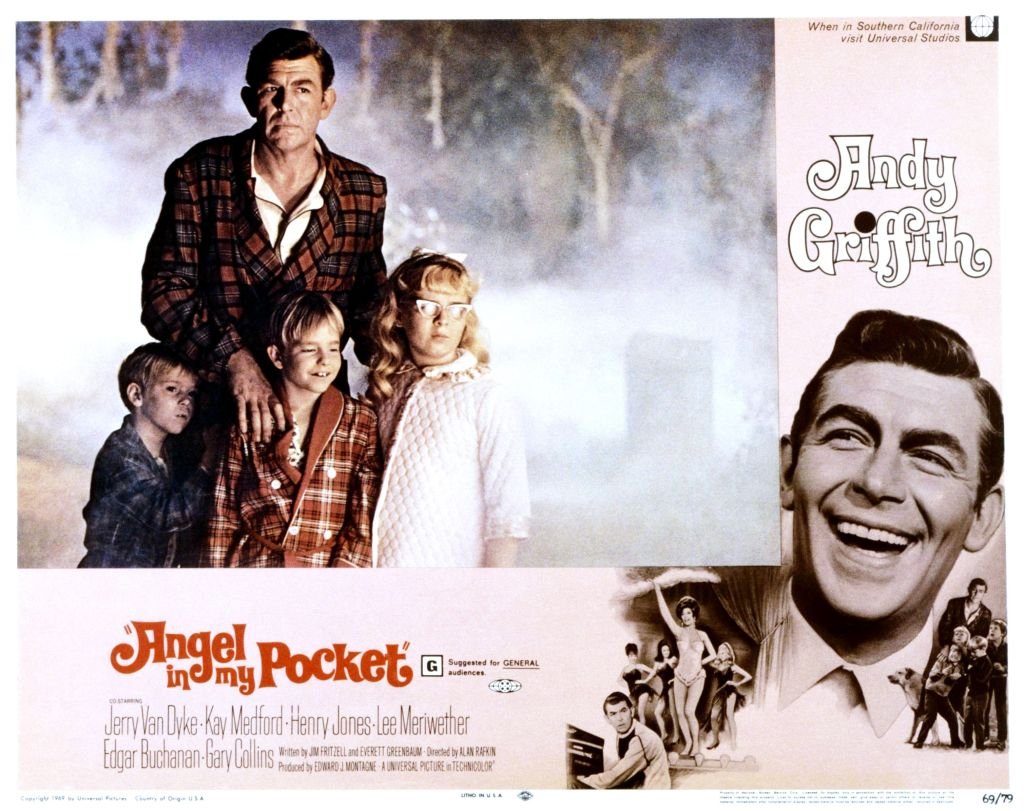 Todd Starke, Andy Griffith, (back), Buddy Foster, Amber Smale, in "Angel In My Pocket" in 1969 | Photo: Getty Images
Being let go from the series made Starke feel disappointed, and when he was typecast in an episode of the "Adam-12" show, which impacted him negatively.
Starke was a sensitive boy and this colored his feeling toward Hollywood. He decided to quit acting and was killed in a motorcycle accident on May 4, 1983, at 21.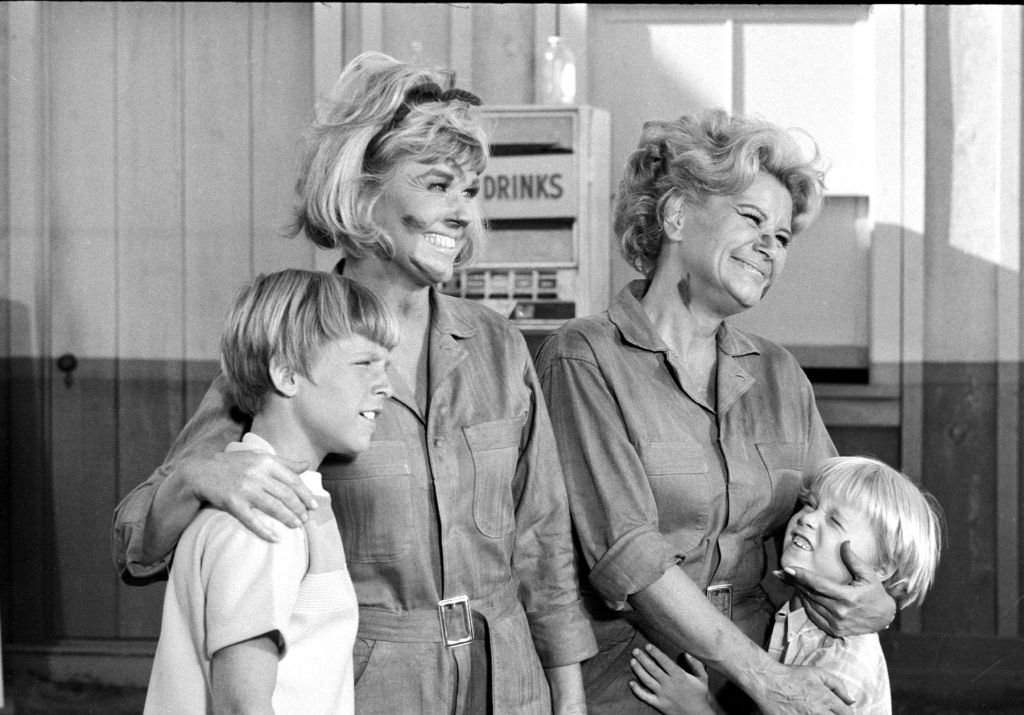 Philip Brown, Doris Day, Rose Marie, and Todd Starke on the set of "The Doris Day Show" on September 11, 1969 | Photo: Getty Images
ABOUT DORIS DAY
Doris Day, born Doris Mary Anne Kappelhoff on April 3, 1922, was one of the major actresses of the 1950s and 1960s. She was known for her talent in acting and singing.
Unfortunately, her wish to be a dancer couldn't come true after she had a leg accident. However, she changed her name, became interested in singing and acting, and landed on the big screens after World War II.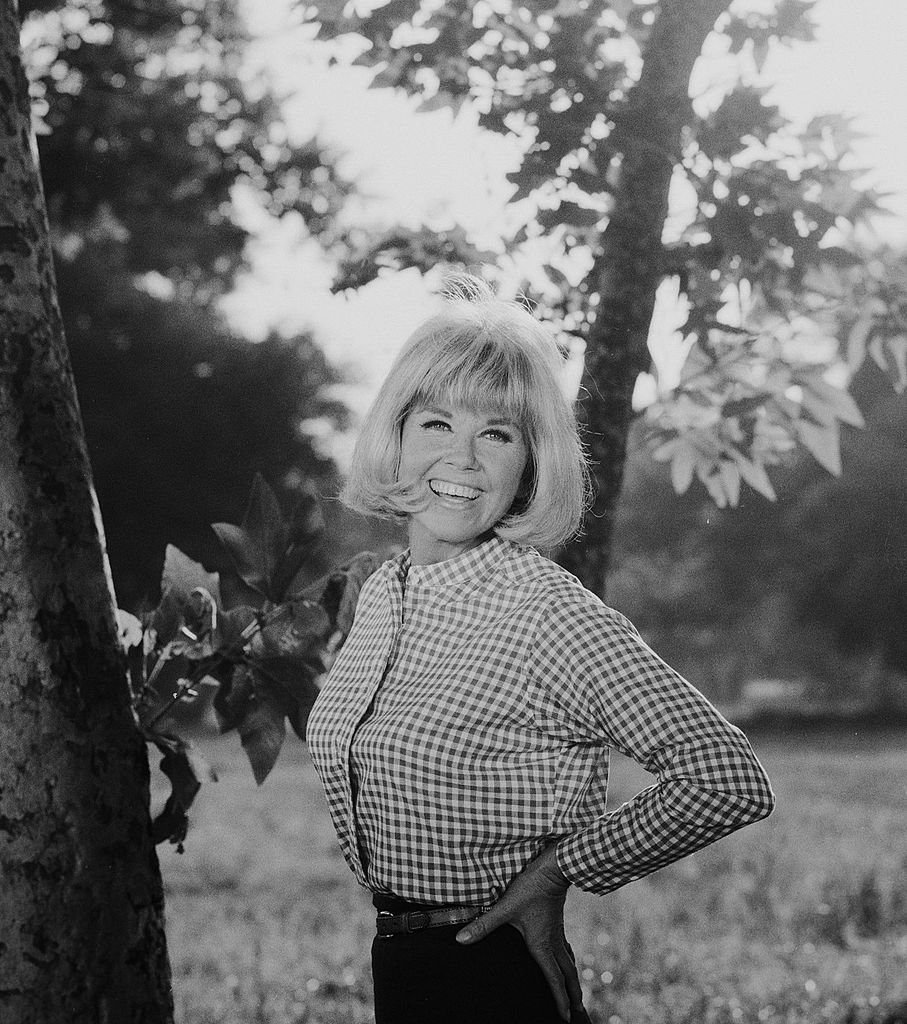 Doris Day on the set of "The Doris Day Show" on July 8, 1968 | Photo: Getty Images
She was married four times, first to Trombonist Al Jorden from 1941 to 1943, with whom she had a son, Terry. Her second marriage was to Saxophonist George Weidler in 1946. After their divorce in 1949, she was married to Motion Picture and Music Executive Martin Melcher in 1951.
Melcher adopted her son, and after his death in 1968, she got married to fellow Actor Barry Comden from 1976 to 1981. Before Day died, she dedicated her life to animal rights.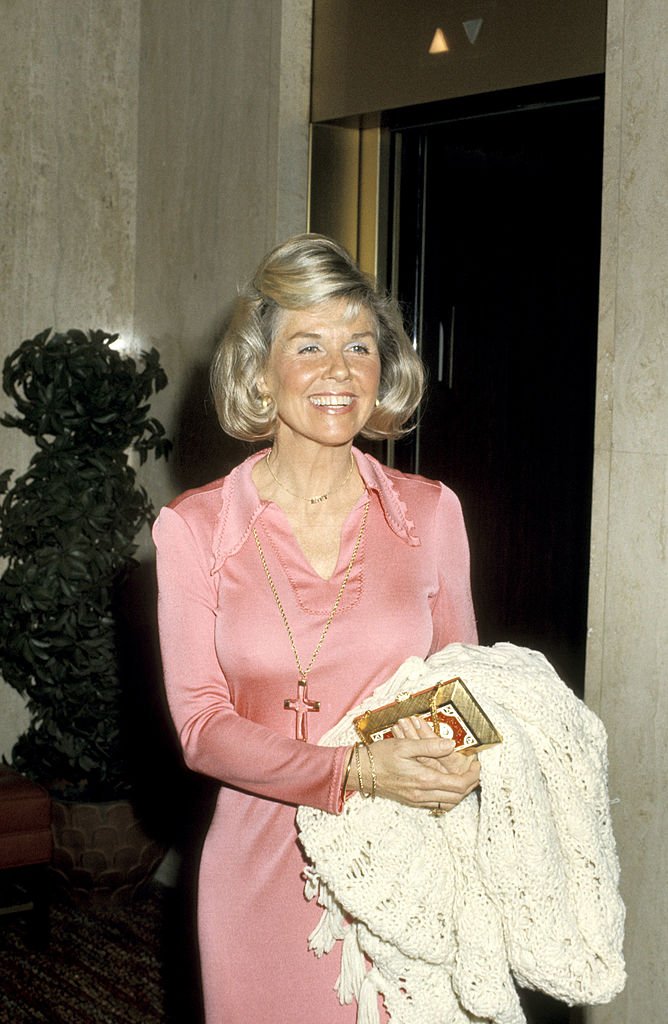 Doris Day at the 46th Annual Academy Awards in New York | Photo: Getty Images
DAY ON STARKE'S DEATH
When Starke died, Day had just received news of the birth of her grandson and had declared herself the happiest woman in the world.
The news of Starke's death left her devastated as she had warned him about the dangers of two-wheel driving. She had given him the advice after her son, Terry, had an accident on his motorcycle.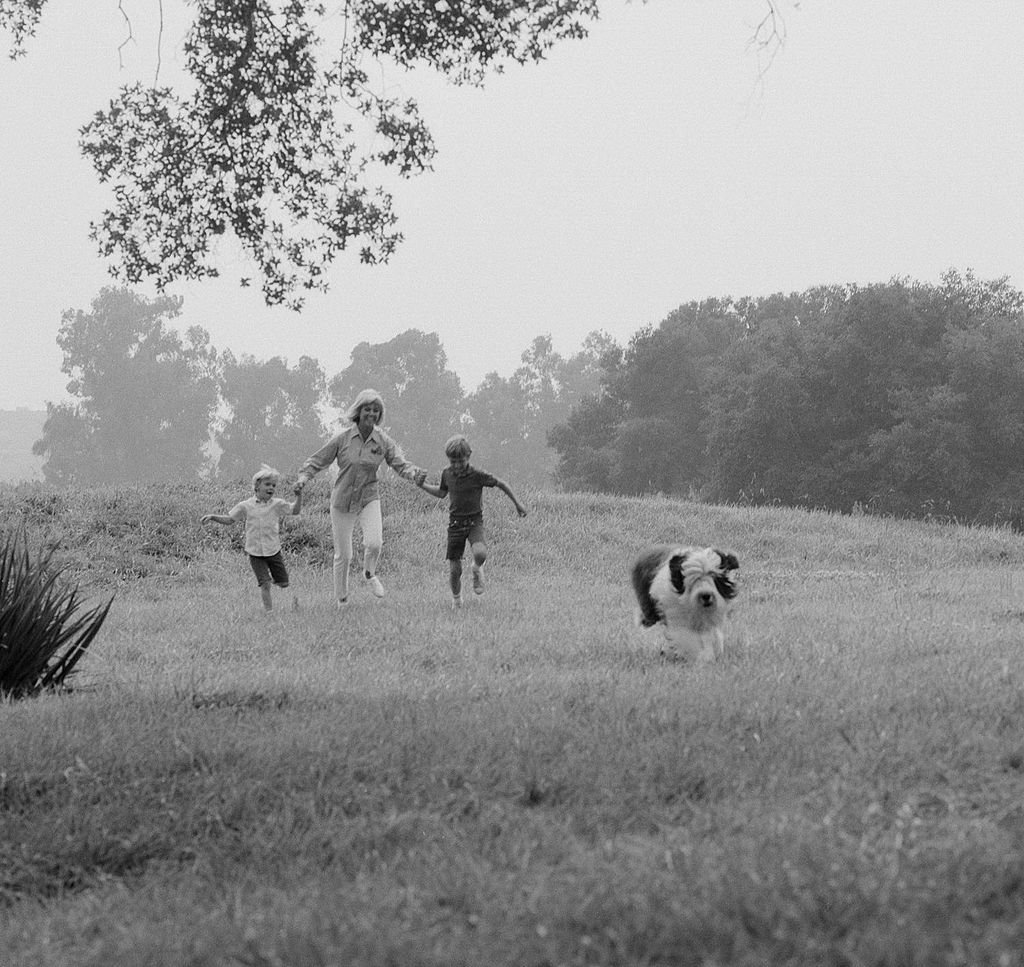 Todd Starke, Doris Day, and Philip Brown in "The Doris Day Show" on July 8, 1968 | Photo: Getty Images
When Terry had the accident, he shattered the bones in his leg, and they had to be manipulated back into place. The reconstruction of his limbs was a traumatic procedure that had to be done without an anesthetic before surgeons could work on him.
Terry remained in the hospital off and on for six months while Day tried to spend so much time with him as possible between taping sessions at CBS.
Even though Terry was abusive towards his mother and grandmother during that period, Day had to persuade him to see a mental health specialist.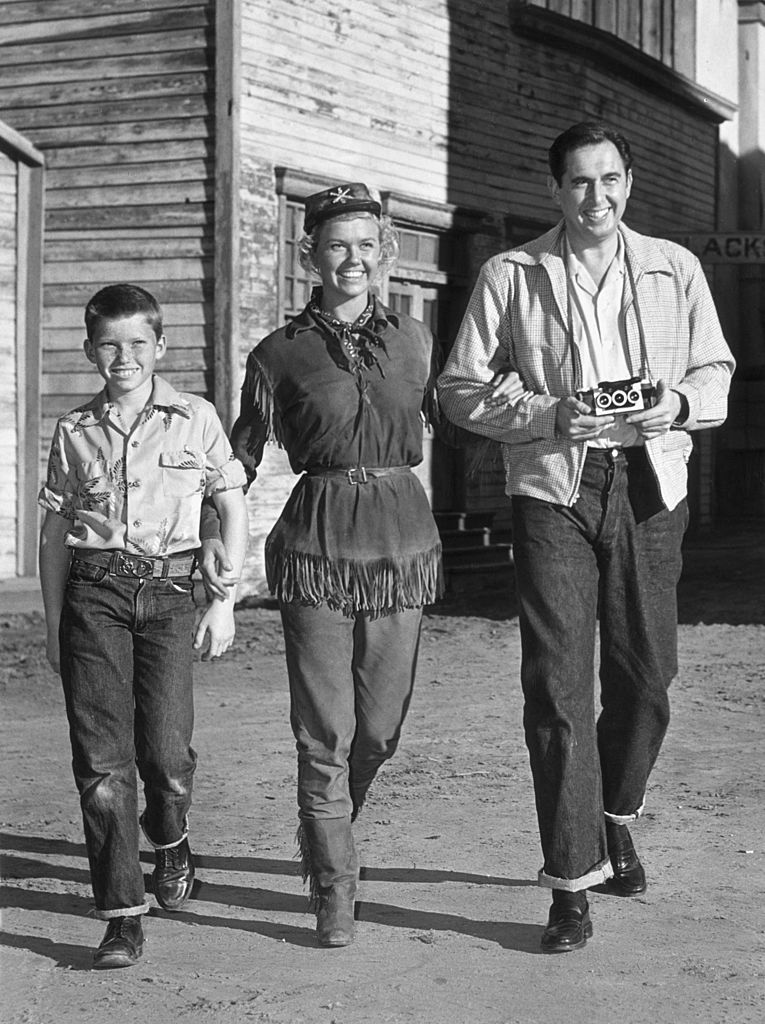 Doris Day walking with her son, Terry, and her husband, Martin Melcher circa 1953 | Photo: Getty Images
DAY'S SON AND HER LAST DAYS
Terry was Day's only son, born on February 8, 1942. He was born from her first marriage to Trombonist Al Jorden and became a successful music producer and songwriter in his adulthood.
Her marriage to Jorden was abusive, and when she was pregnant, Jorden had wanted her to have an abortion. After Terry's birth, Day filed for a divorce and took her son with her.
In 1965, Terry had produced his first two albums by The Byrds titled "Mr. Tambourine Man" and "Turn! Turn! Turn!" while working with Columbia Records.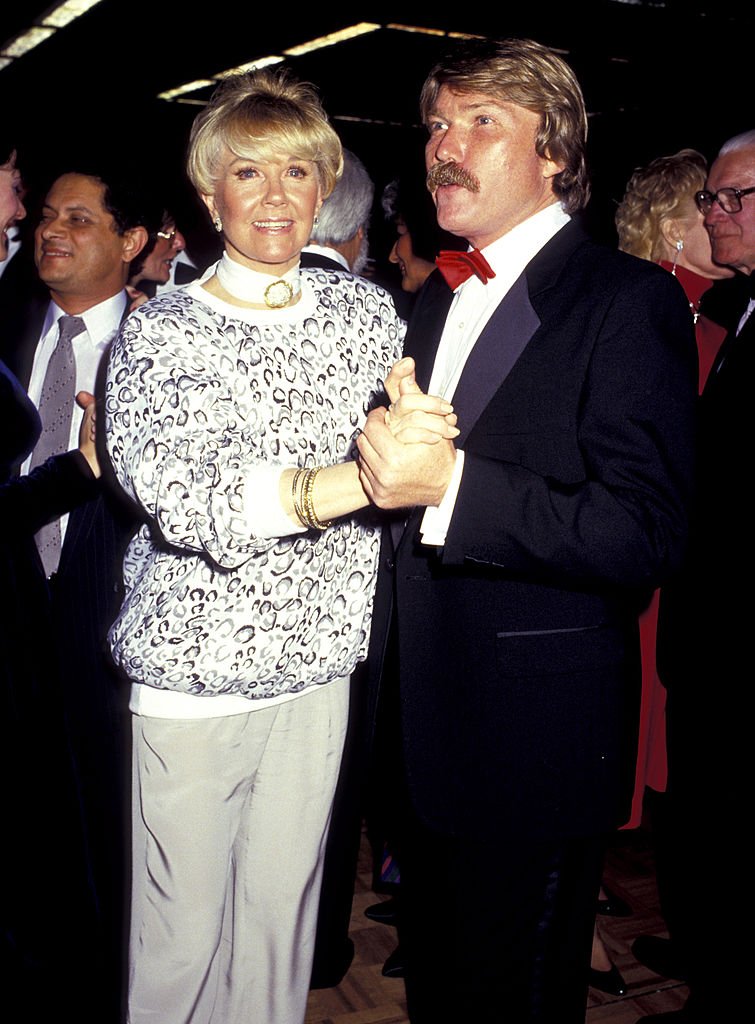 Doris Day and Terry Melcher at the 1987 Monterey Film Festival | Photo: Getty Images
He was said to be instrumental in shaping the California Sound and folk-rock movements of the 1960s. After a conflict with The Byrds and their manager, Terry was replaced.
Nevertheless, he worked with The Byrds again towards the late 1960s and early 1970s. He also worked with Wayne Newton, Frankie Laine, Paul Revere & the Raiders, Jimmy Boyd, Glen Campbell, Mark Lindsay, Pat Boone, and The Mamas & the Papas.
Terry was friends with the Beach Boys and connected them with Lyricist Van Dyke Parks before producing several Beach Boys singles in the 1980s and 1990s.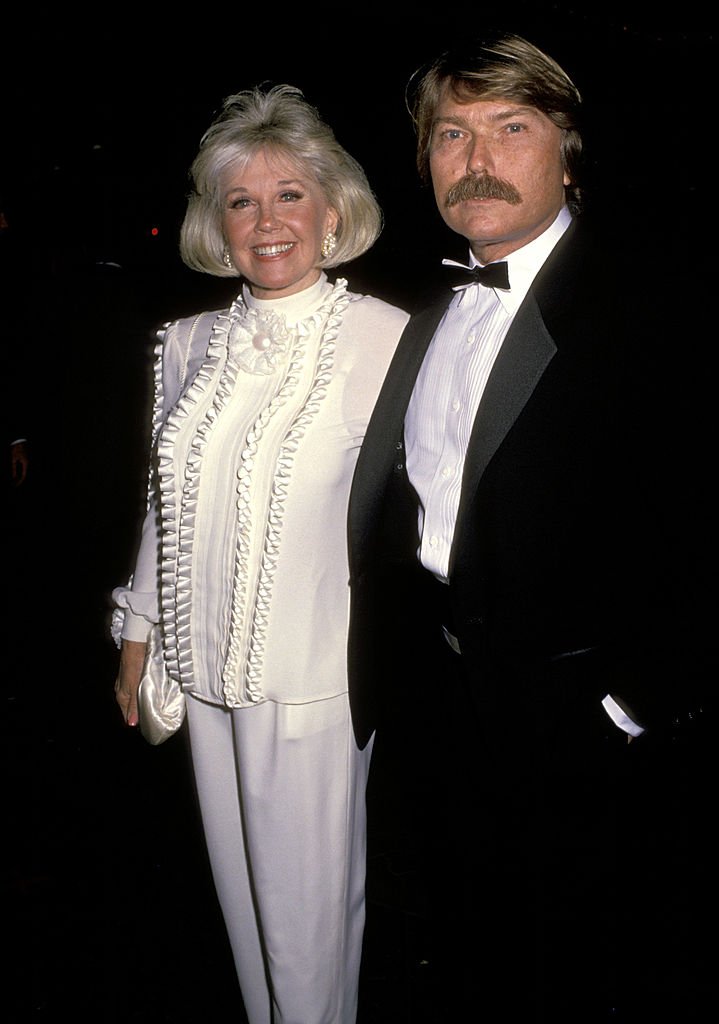 Doris Day and Terry Melcher at the 46th Annual Golden Globe Awards | Photo: Getty Images
In 1985, Terry co-produced the show "Doris Day's Best Friends" and was the vice president and director of the Doris Day Animal Foundation. He also co-owned the Cypress Inn, a small hotel in California.
In 1988, Terry got a Golden Globe nomination for co-writing the song "Kokomo" with Scott McKenzie, John Phillips, and Mike Love.
The song was recorded by the Beach Boys and was featured in the 1988 movie "Cocktail." "Kokomo" also hit No. 1 on the Billboard Hot 100 and sold more than one million copies.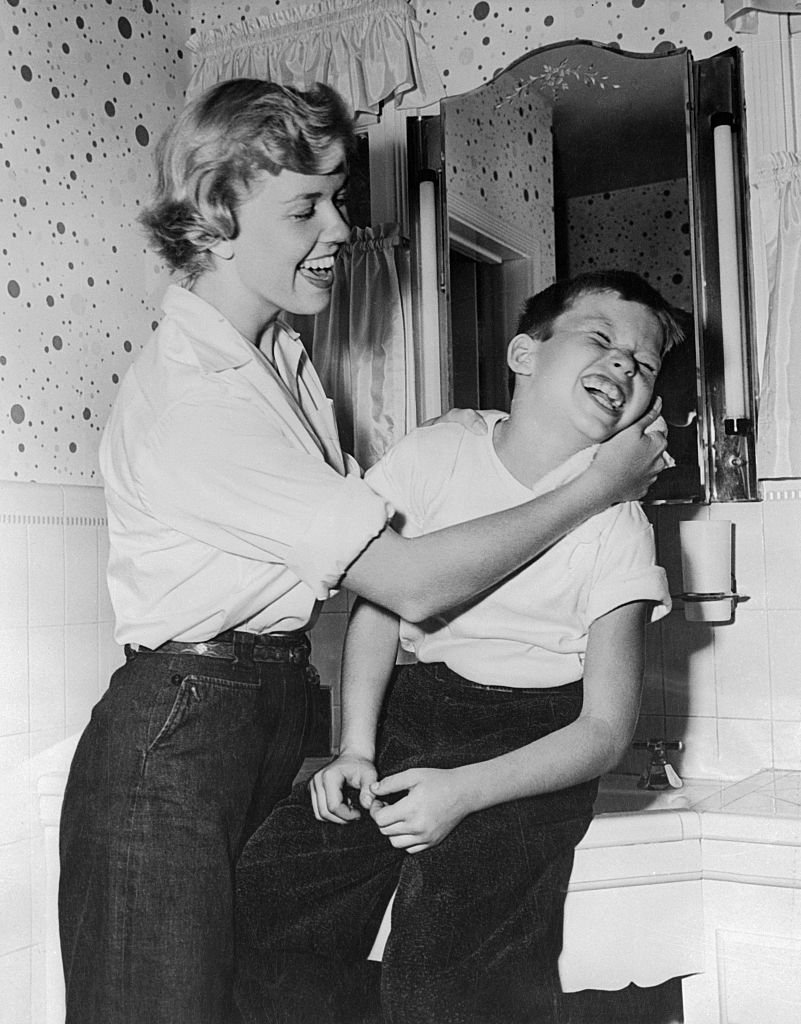 Photo of Doris Day and Terry Melcher circa 1950 | Photo: Getty Images
In 1992, Terry produced the Beach Boys' studio record "Summer in Paradise." Terry died on November 19, 2004, after a long battle with melanoma at 62.
For Day, losing her son was the greatest heartbreak she had in her life. Terry had been considered the love of her life, and even ten years after his death, she still missed him.
Terry was a wonderful son who spoke to his mother every day, and she had relied on him a lot. Terry had also admired his mother a lot and had tremendous respect for her.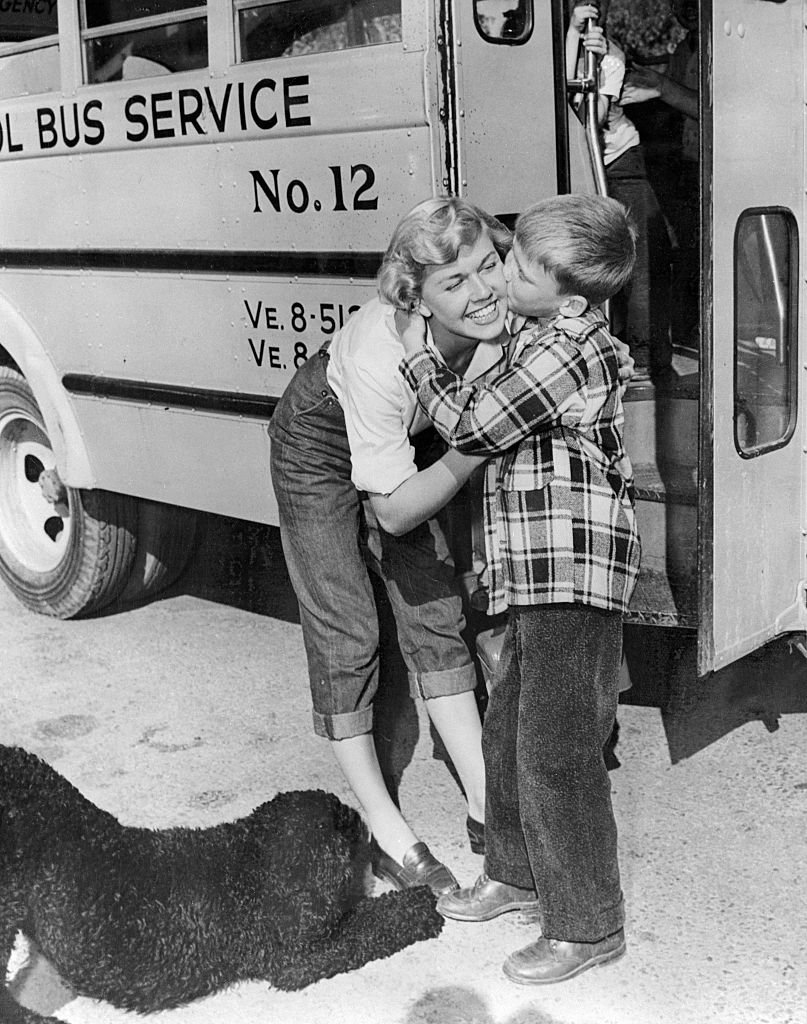 Photo of Doris Day and Terry Melcher circa 1950 | Photo: Getty Images
Day contracted pneumonia and died on May 13, 2019, at 97. After her death, family and friends accused one another of having mistreated the star.
Her only grandchild accused Day's longtime manager, Bob Bashara, of banning him from seeing his grandmother. Day's close friends also believed her last days were lonely.
Her former employee said Day had spent the last ten years of her life either in her bedroom or the kitchen. They revealed she had only wanted to talk about her dogs and be kept updated about her fan mail.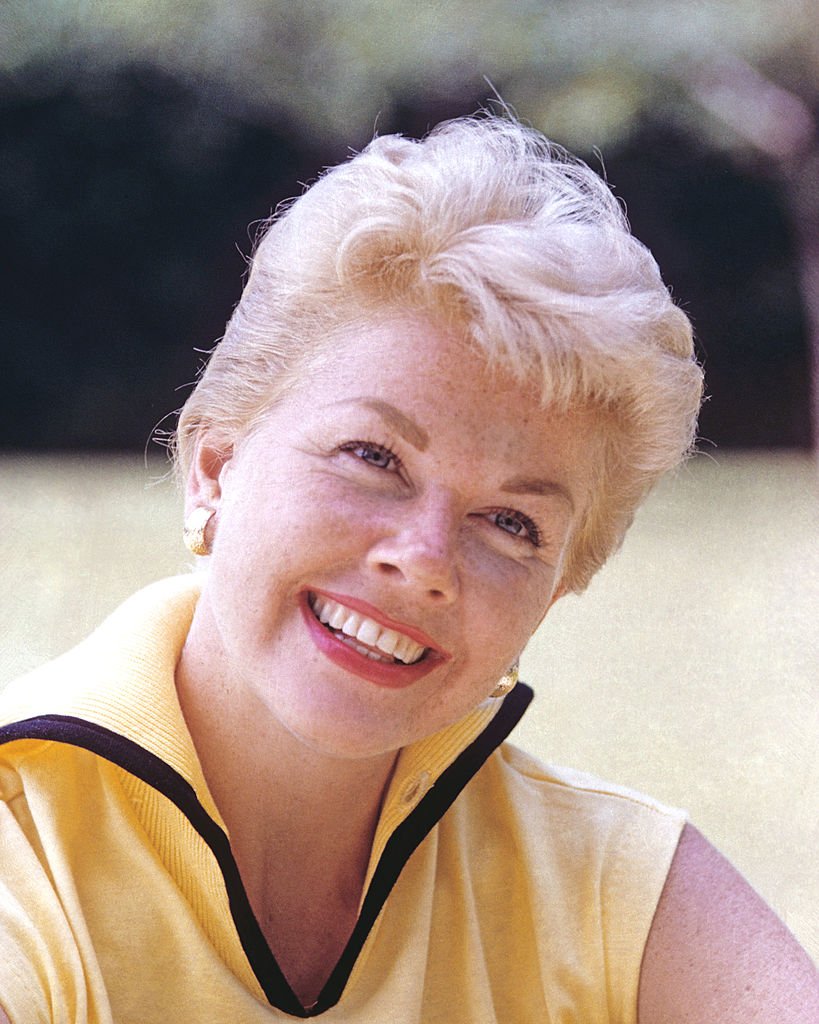 Photo of Doris Day circa 1965 | Photo: Getty Images
A fan, Mike DeVita, said Day was very trusting and was manipulated all her life, usually by her husbands. He believed that she was looking for the father she never had with them.
Terry was the only one she could count on, and when he died, it was a huge loss for her. After his death, Day turned to people who worked for her and her fans while having only seven friends or less.
After her death, her manager, Bashara, said Day didn't want a funeral service or grave marker. Instead, he said she wanted her fortune to go to her foundation, the Doris Day Animal Foundation.
Please fill in your e-mail so we can share with you our top stories!