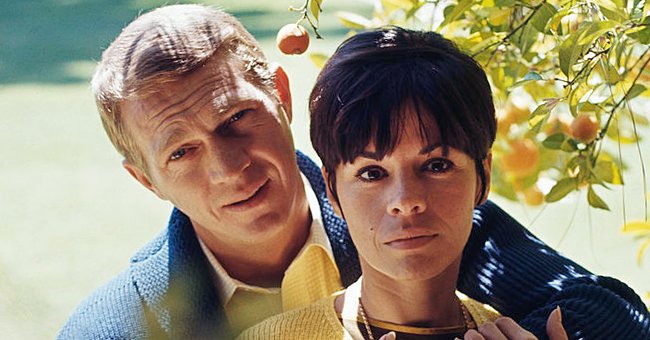 Getty Images
Steve McQueen's Daughter Died Tragically at 38 - His 1st Wife Was Glad He Didn't See Her Demise

Steve McQueen was the iconic movie star who enchanted many with his acting skills and flawless appearance. While he had the gift to charm the world, he was also an incredible dad who would have been devastated if he had witnessed his daughter's untimely death.
Steve McQueen was a famous actor whose glory days spanned an impressive number of years. While his acting prowess was worthy of attention, his stunning blue eyes, rich blonde hair, and build contributed immensely to his fame.
Having appeared in hits like "Bullit," "The Thomas Crown Affair," and "The Greatest Escape," it was easy for him to capture the hearts of men and many women who were smitten by the young, handsome and talented actor.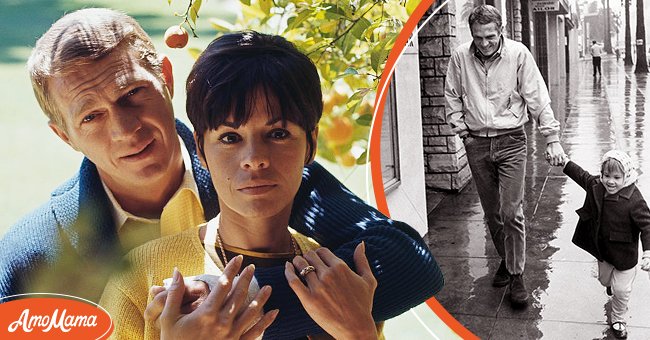 American actor Steve McQueen (1930 - 1980) with his first wife, actress Neile Adams, circa 1965 [left]. American actor Steve McQueen, and his young daughter Terry, circa 1964 | Photo: Getty Images
On the other hand, McQueen could have any woman he wanted. Not only was his appearance the magic, but when combined with his demeanor, the past darling of Hollywood effortlessly captured and locked down the hearts of many women.
He was married three times in his lifetime, and with the first two women, the movie star was able to build a family including two kids, whom he cherished until his demise.
Even after a fallout with his former partners, he engaged with his kids and enjoyed a swell time, making him the perfect dad any celebrity child could wish for.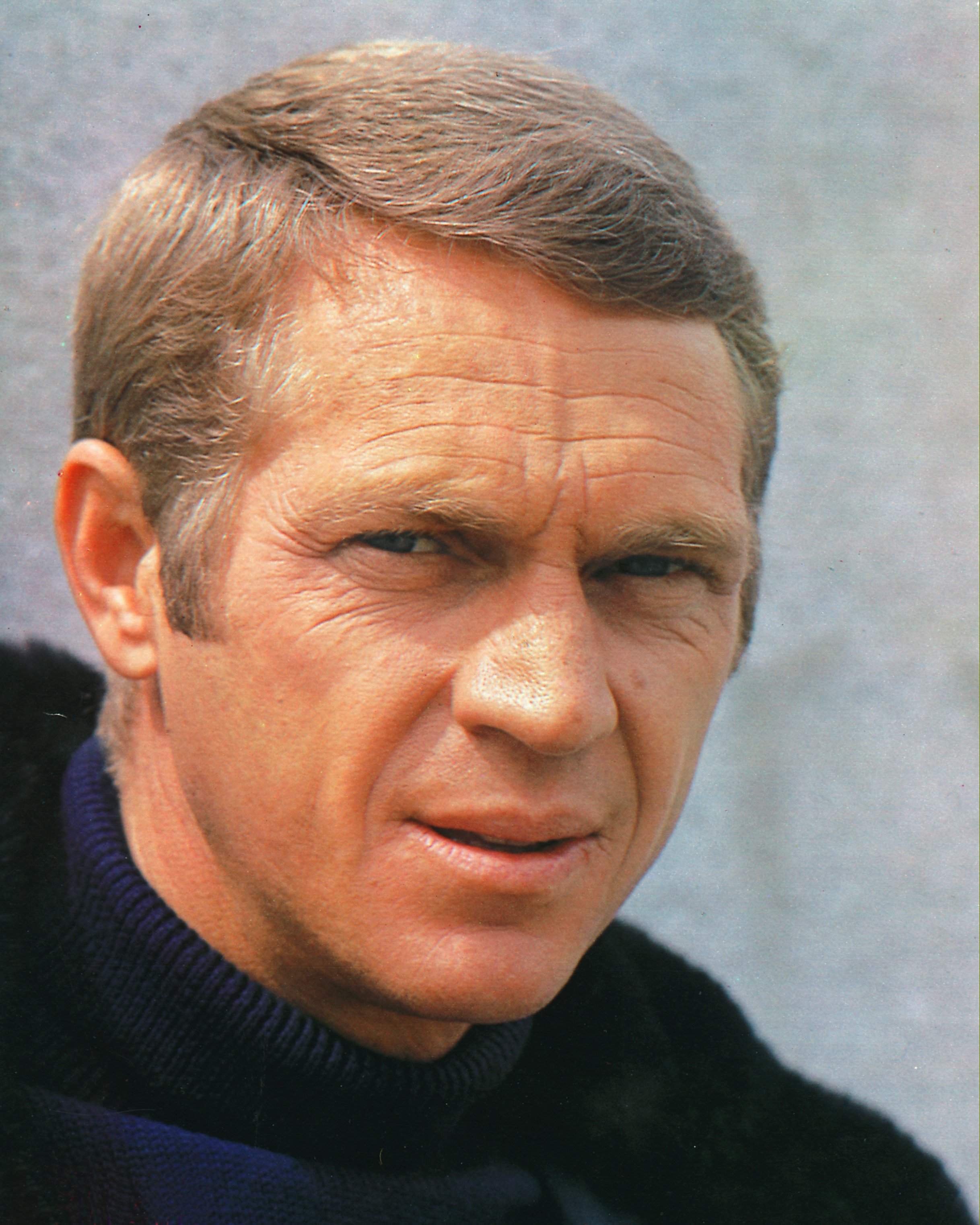 American actor Steve McQueen (1930 - 1980) as Lt. Frank Bullitt in Peter Yates' crime thriller 'Bullitt', 1968. | Source: Getty Images
A LITTLE ABOUT STEVE MCQUEEN
Steve McQueen was a staple in the industry during his prime. But as his career advanced, he battled some personal demons like infidelity and drug abuse, which eventually cost him his life.
Before the end of 1980, his career experienced a decline, and so did his health. McQueen was diagnosed with respiratory issues and later terminal cancer and died in 1980, following surgery to remove the cancerous tumors.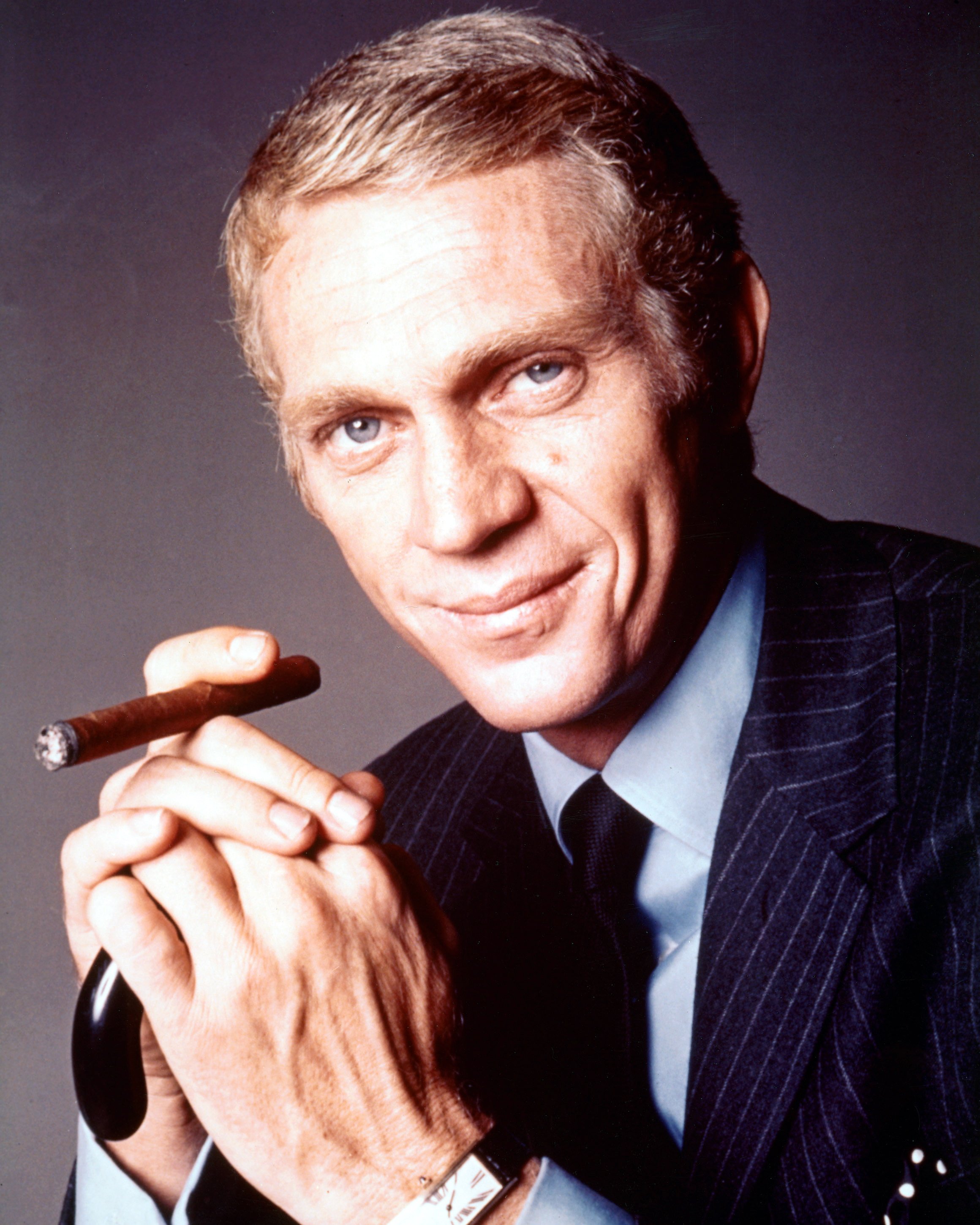 Steve McQueen (1930-1980), US actor, on the set of, 'The Thomas Crown Affair', 1968. | Source: Getty Images
STEVE MCQUEEN'S FIRST MARRIAGE
McQueen was married to Neile Adams for about fourteen years until they decided to separate, and according to Adams, it was to protect her sanity. During their marriage, the pair welcomed two kids named Terry and Chad.
While their love story blossomed from the start and spanned for nearly two decades, it lacked the essential recipes that could have made it a desirable one.
McQueen was a serial womanizer, and his first wife was fully aware of his escapades with other women. She wasn't aware only because she often walked in on him but because her husband was bold enough to discuss such matters.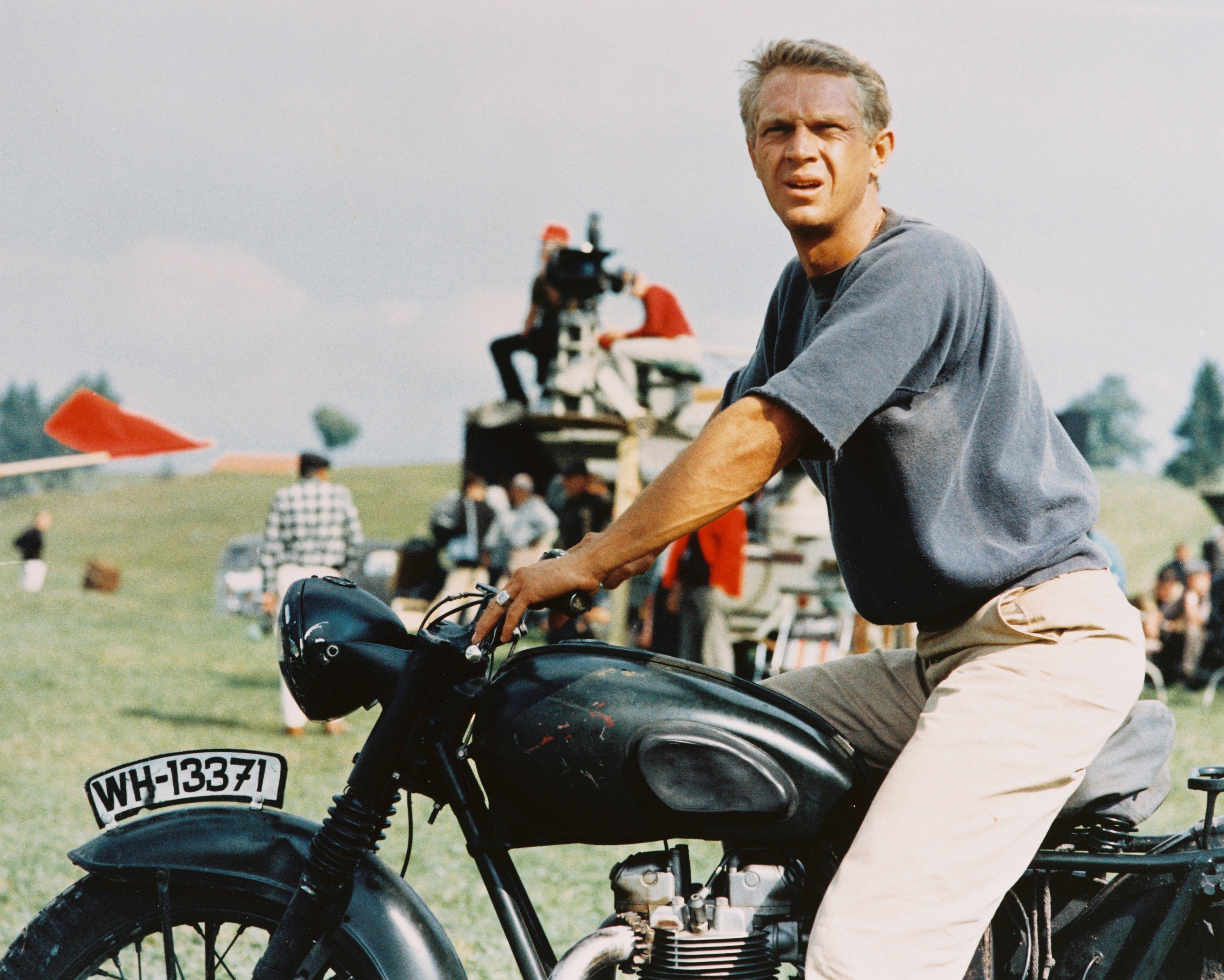 Steve McQueen sitting astride a motorcycle in a publicity still issued for the film, 'The Great Escape', 1963. The prisoner of war drama, directed by John Sturges (1910-1992), starred McQueen as 'Captain Virgil 'The Cooler King' Hilts' | Photo: Getty Images
She explained that he was proud of his position as one of Hollywood's highest-paid stars and felt entitled to anything. She further revealed he expected her to comprehend it and love him regardless.
There was never a time that he did not womanize, especially during their marriage. His best line insinuated that the pressure from these women was hard to resist.
However, this did not seem to bother Adams much because she tolerated him. She understood he loved her and the kids, and despite his behavior, family meant everything to the megastar.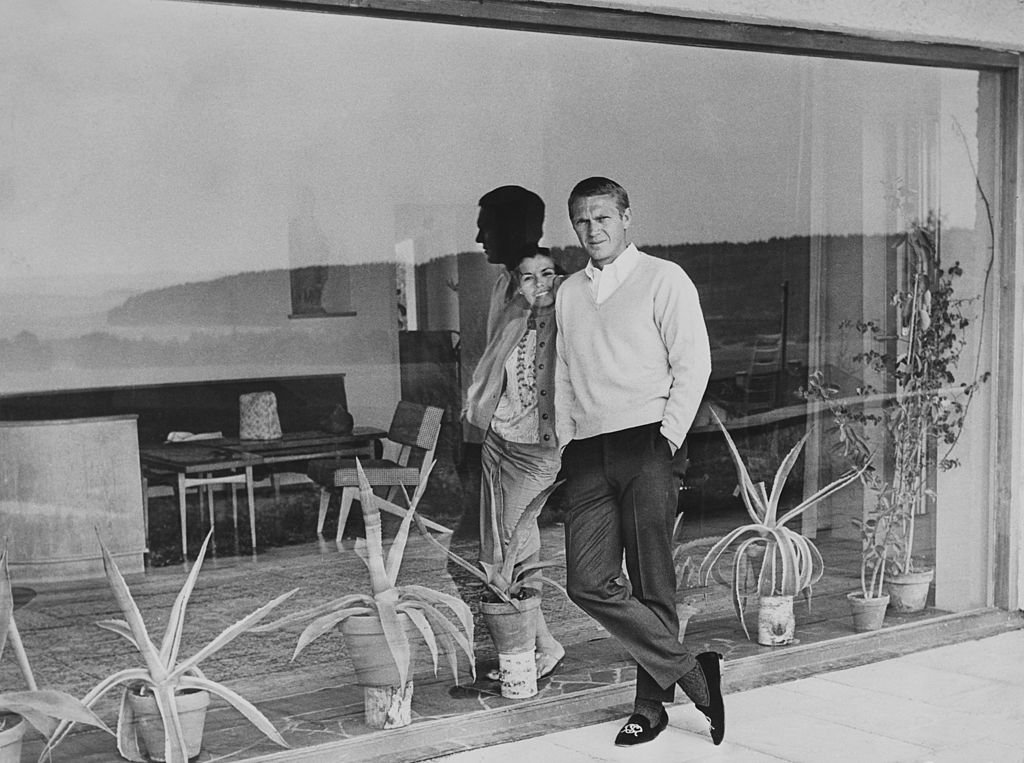 American actor Steve McQueen (1930 - 1980) and his first wife, actress Neile Adams, separated by a windowpane, circa 1965. | Source: Getty Images
THE ACTOR'S SECOND MARRIAGE
After his divorce from Adams, the actor moved on with another woman, Ali MacGraw.
MacGraw dumped her husband for McQueen. She yearned for him, and it did not matter how it happened; all she wanted was to be with the man who ignited a spark in her.
At first, their romance was great, the TV star was the man of her dreams, and she saw no wrong in his principles until later. MacGraw discovered that her second husband never trusted women.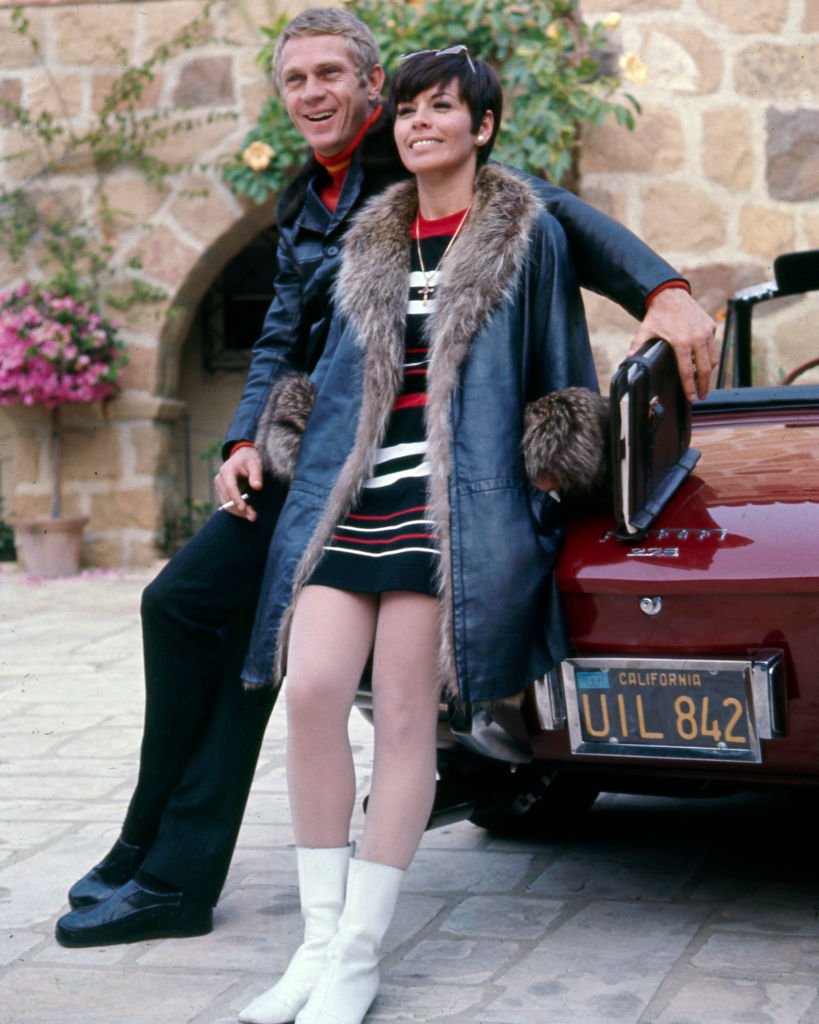 American actor Steve McQueen (1930 - 1980) with his wife, Filipino-american actress Neile Adams, sitting on a Ferrari 275 Cabriolet, Beverly Hills, 1970. | Source: Getty Images
He had been raised by a single mother who his father abandoned, and during his teenage years, the woman whisked him away to school for delinquent children. This experience made him develop an idea about the feminine gender.
McQueen did not mince his words when he told his second wife about how he could never trust a woman. He further showed it by insisting she signed a prenuptial agreement.
He also wanted a full-time housewife, so his new bride quit her job to care for the home and kids; Chad, her stepson, and their son, Josh.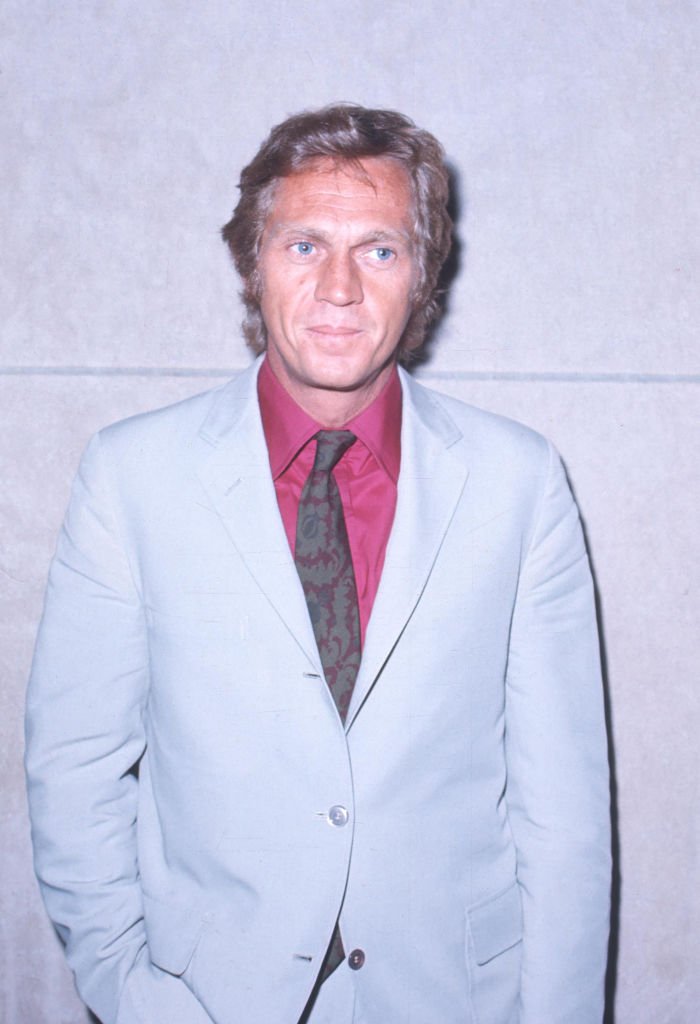 Steve McQueen sighted on Fifth Avenue in New York City on January 1, 1970. | Source: Getty Images
MCQUEEN AS A FATHER
McQueen scored a perfect A when it came to fatherhood. Being a dad was a role he played so well. He was never too busy to engage with his kids and eventually became buddies with them.
The love for the children was glaring, and his first wife noticed how close he was with them. Terry, she said, was the apple of his eye, just like Chad, who also shared a close bond with his dad.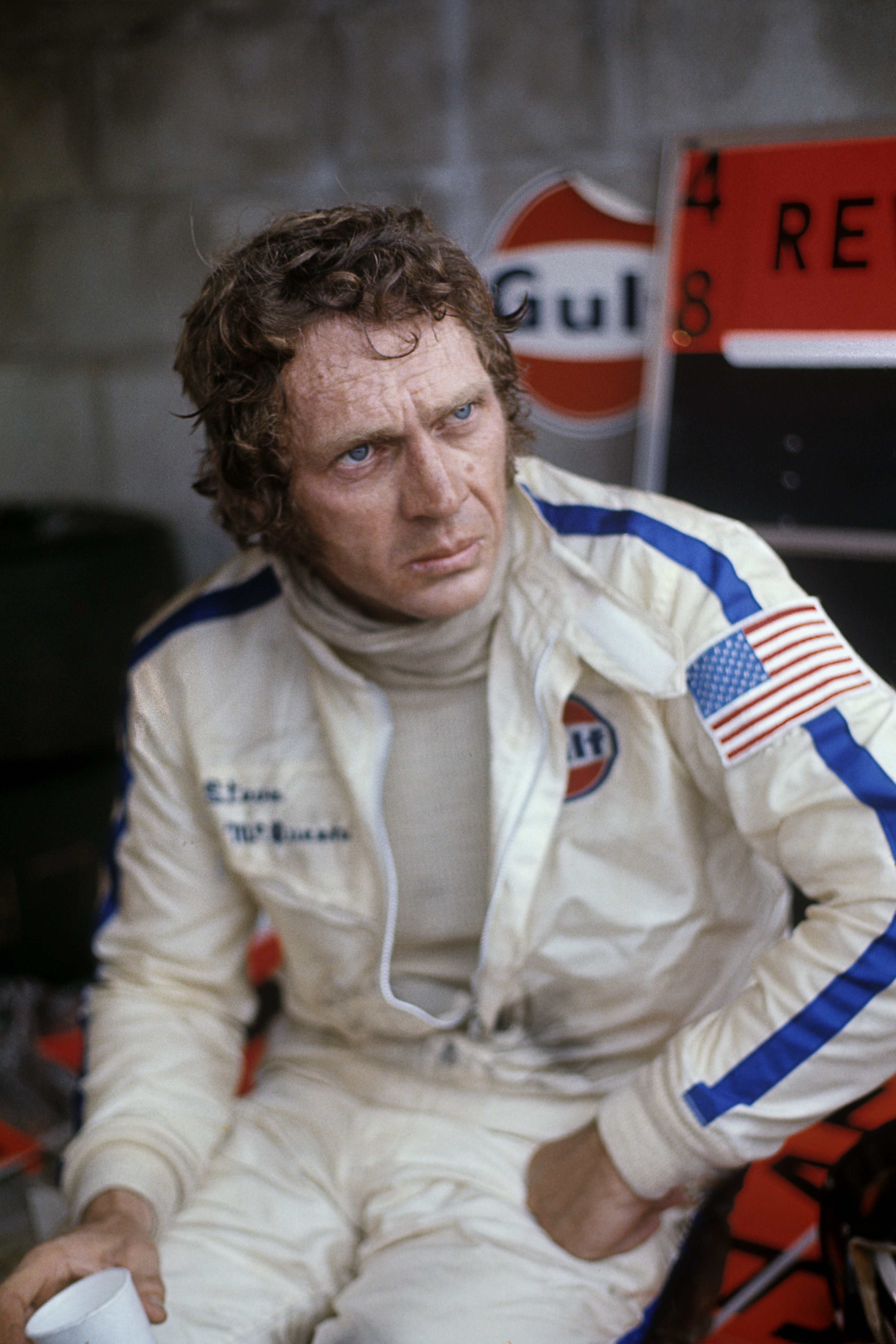 Steve McQueen, 24 Hours of Le Mans, Le Mans, 14 June 1970. Hollywood star Steve McQueen during the shooting of his film "Le Mans". | Source: Getty Images
Chad lived with the actor after their divorce, and his dad initiated him into the life of having more than one woman. Their relationship had no restrictions, and the younger McQueen admitted that he missed his dad.
A TRAGEDY FOR THE MCQUEEN FAMILY
Unfortunately, in 1998, Terry died at 38, following complications from a liver transplant. Her liver was in critical condition, and she went in for immediate surgery a few months earlier. However, she came out alive and was said to have been recovering before the tragedy.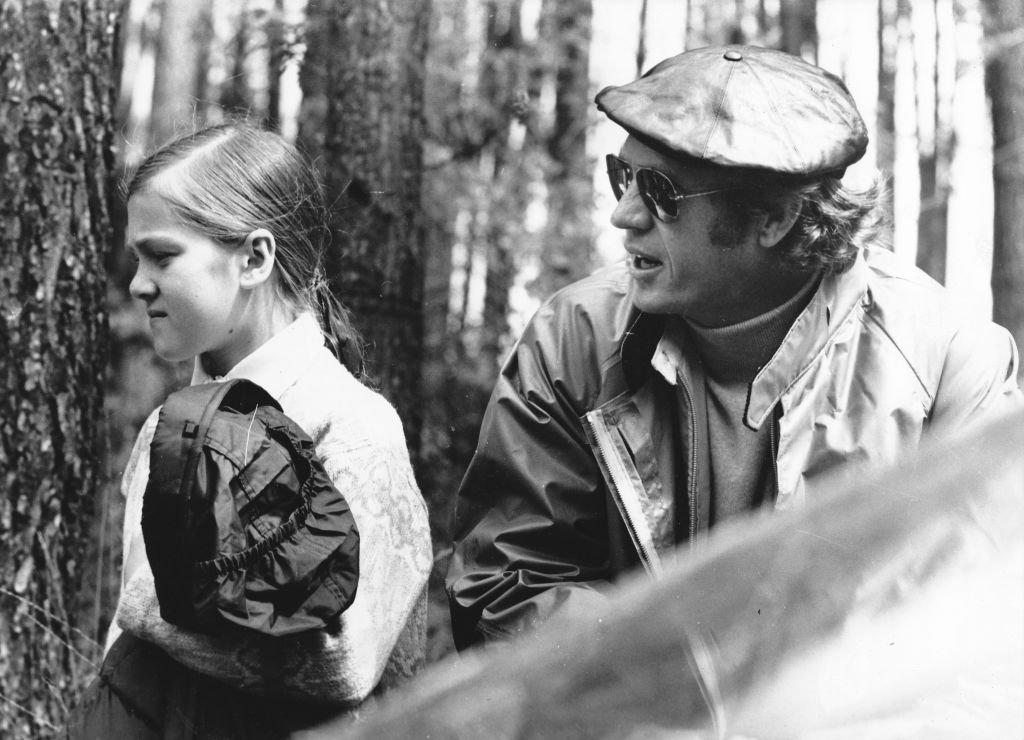 Actor Steve McQueen relaxes with his daughter Terry as he stars in the movie 'Le Mans' on June 24, 1971 in Le Mans, France. | Source: Getty Images
Her passing was a tragic moment for the family. Yet, decades after the death of her child, Adams stated that if her ex-husband had witnessed such a tragedy, it would have crushed him beyond repair and possibly caused his death.
Please fill in your e-mail so we can share with you our top stories!