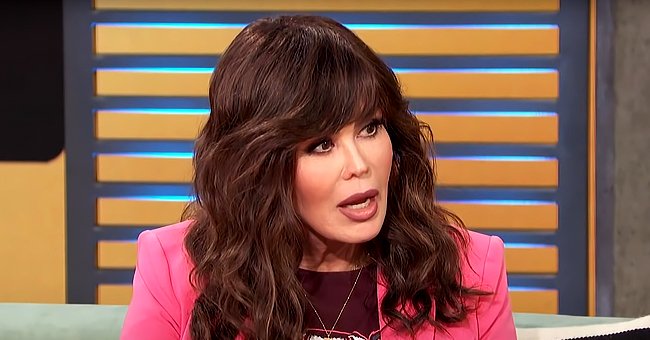 youtube.com/AccessOnline
Marie Osmond Felt She Couldn't Attend Son's Wedding Unmarried - She Said 'I Do' in Old Garage Dress
Marie Osmond has lived her 62 years on earth by boldly selecting her life choices and is not afraid to talk about it. The singer has been open about her journey in finding true love and sticking to it, even if it meant a rushed wedding in an old garage dress.
Marie Osmond is an experienced entertainer, and her years of expertise run through many decades and have inspired generations.
She is the only sister of the famous six Osmond brothers. Still, she is an actress, singer, successful TV personality, and author who, despite her age, never compromises on the quality of her job.
This crafty entertainer has a thrilling personal life, including a few failed marriages and a fantastic relationship with the man she calls her husband.
The paparazzi rave crazy to catch a glimpse of their personal life, but Osmond does not mind that at all. She is often refreshingly honest when it comes to dispensing details about her family.
The "The Talk" co-anchor has shared her intimate affairs on the show and has also told reporters a thing or two, including a story about the time she hurriedly married before attending her son's wedding.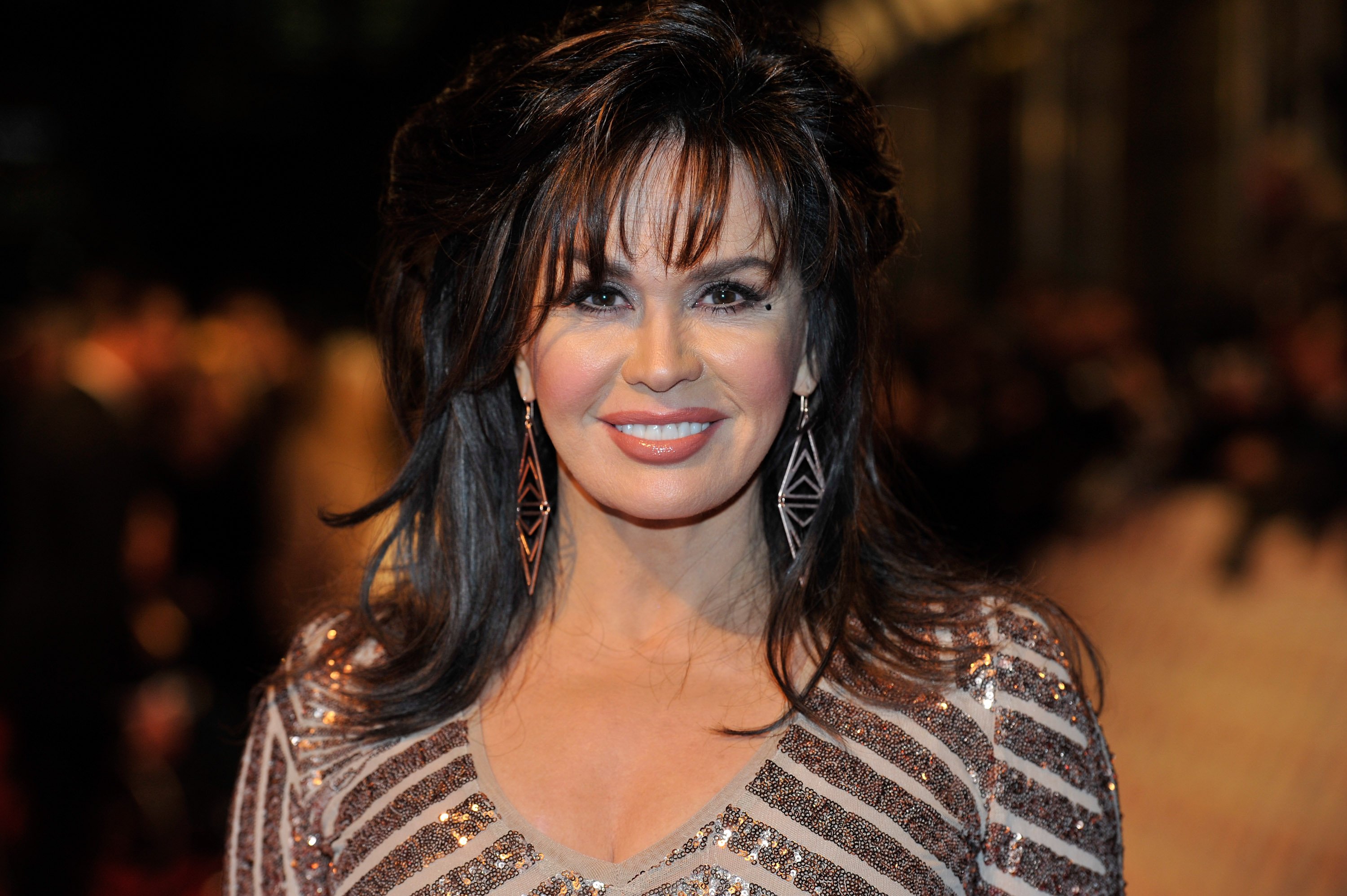 Marie Osmond pictured at the National Television Awards at 02 Arena in London, England in 2013. | Photo: Getty Images
WEDDING IN FRONT OF 4000 GUESTS
The singer's first time as a bride was after falling hard for Stephen Craig, a thriving Brigham Young NBA star. The duo met when the singing sensation was a young adult, and at 22, she said, "I do."
They both promised to remain forever together in 1982. It was a glamorous event hosted in a Mormon church's Salt Lake City Temple, with four thousand guests in attendance.
Their romance blossomed into something more beautiful after becoming parents to Stephen James Craig the following year.
However, what may have looked like the perfect Hollywood romance for onlookers appeared to be a bit of a problem for the rising star. She found it difficult to juggle her personal life and career.
Finally, she settled for the industry, which led to the disruption of a sweet love story. Craig and his wife filed for divorce in 1985 in a District Court in Provo. The following year, she became a Mrs. again after marrying Music Producer Brian Blosil in 1986.
Blosil and Craig are not the only men she has been with.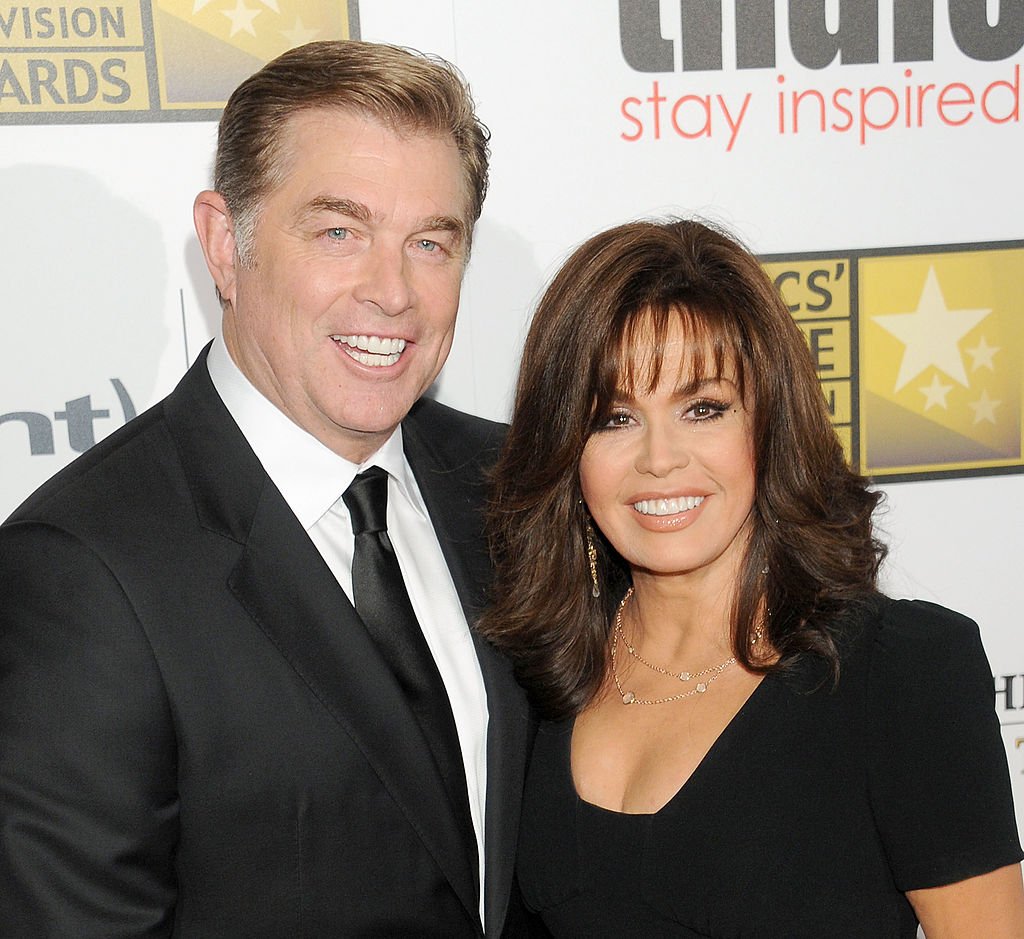 Singer Marie Osmond and husband Steve Craig arrive at the Broadcast Television Journalists Association 3rd Annual Critics' Choice Television Awards at The Beverly Hilton Hotel on June 10, 2013. | Photo: Getty Images
DIVORCING THE SECOND TIME
Blosil and the actress were an item for twenty-one years and shared seven kids, two biological and five adopted. However, by 2007, they announced their divorce without any of the usual toxic breakup drama.
Instead, they mentioned that the split was nobody's fault and confirmed that they intended to keep a cordial relationship. The kids were at the center for these two, and they never felt it would be sane not to prioritize them.
So they maintained that despite the separation, they would be involved in the lives of their offspring.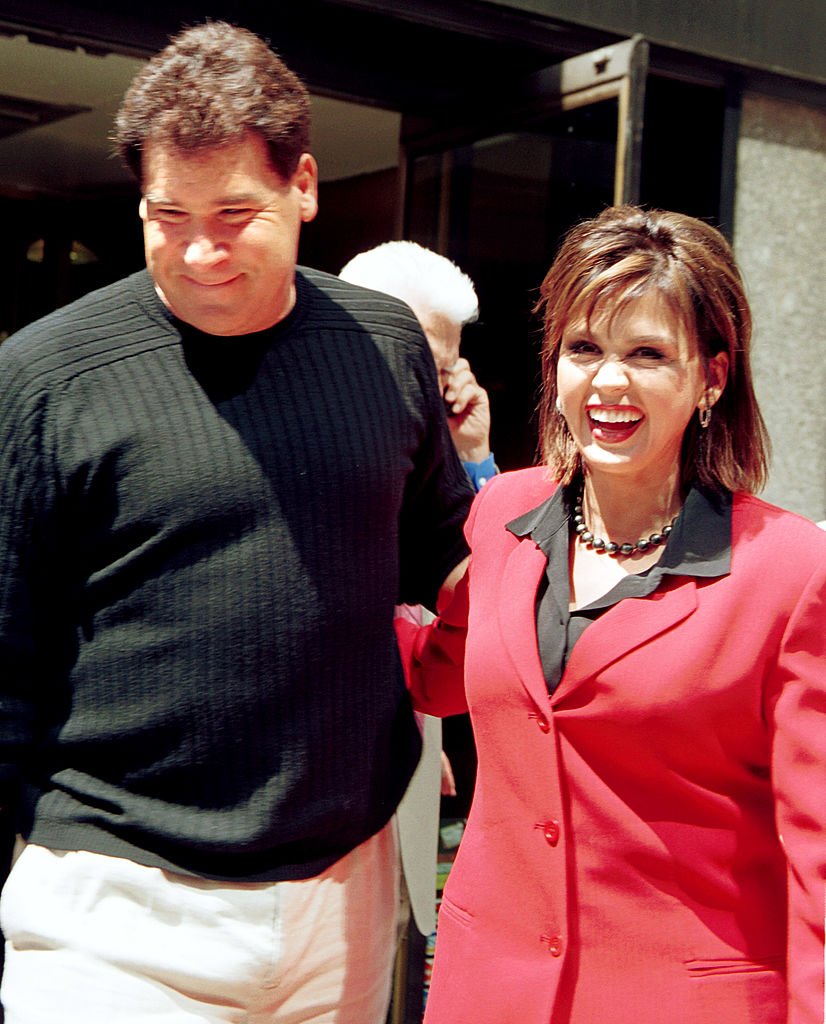 Marie Osmond and her Ex husband Brian Blosil leave a book signing for her new book "Behind the Smile" May 1, 2001. | Photo: Getty Images
Following her second divorce, the singer confessed that one of their kids, Michael Blosil, checked into rehab. According to her, he was going through specific issues but remained an amazing kid.
In 2009, she revealed that times were challenging following financial issues and her dad's untimely death. Thankfully, there was a silver lining — Michael had improved and was doing fine at school.
Sadly, in 2010, the young man was reported dead. He committed suicide, and sources confirmed that he struggled with depression. This was a bitter pill for the Osmond-Blosil family, but with love and support from one another, they got through it.
A few years after her son's death, Osmond recovered from the hurt and fell in love again. This time, for her first husband, and it was not until 2019 that she opened up about their secret wedding.
After two years of dating, the "The Talk" show co-host remarried Craig in 2011 at the Las Vegas Mormon Temple. They secretly reignited the sparks before planning an intimate ceremony with an eight-carat ring. According to her, it was discreet because:
"I didn't want anybody to get hurt, you know if it didn't work out. And gosh, it just worked out."
WALKING DOWN THE AISLE WITH A DRESS FROM HER GARAGE
The couple confirmed their love for each other but did not plan a wedding. They were scheduled to attend their son's wedding but decided not to grace the event without defining their status. She later said:
"Stephen was getting married and we realized we can't go to our son's wedding and not be married. So we got married a few months before he did. He joked that he never thought it would happen, but it did!"
They chose their son's birth date that collided with Osmond's mom's. She walked down the aisle again with the same man and in the same dress. She found her first wedding dress while cleaning her garage and decided to fit in the old piece for the new chapter of her life.
Blosil and Craig are not the only men she has been with. In her early years, the gorgeous singer dated Erik Estrada, Andy Gibb and almost married Jeff Crayton when she was 19.
Osmond is happy and has decided to choose her ex-husband again because he makes her ecstatic. However, fans are not oblivious that she had previous relationships before she could find her true love in the end. It is part of her story and would continue to inspire generations to come.
If you or someone you know is considering suicide, please contact the National Suicide Prevention Lifeline at 1-800-273-TALK (8255), text "help" to the Crisis Text Line at 741-741, or go to suicidepreventionlifeline.org.
Please fill in your e-mail so we can share with you our top stories!