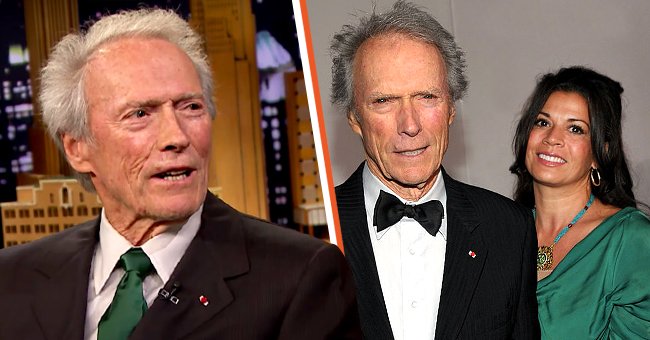 youtube.com/The Tonight Show Starring Jimmy Fallon | Getty Images
Clint Eastwood's Ex-wife Dina Once Called Their Divorce the 'Worst Thing' She Has Been Through
Clint Eastwood and Dina Ruiz's 18-year marriage ended in 2012. A few years later, they respectively started dating Erica and Scott, who used to be married.
Clint Eastwood and Dina Ruiz married in 1996. They lived a private life together in Camel, California, raising their daughter and enjoying the mundanities of life such as school runs and grocery shopping.
However, when their relationship ended in a very publicized divorce, both sides had hurt feelings. According to reports, the marriage began to break down when Dina did the reality show "Mrs. Eastwood and Company."
The show featured Dina and the couple's children, Morgan and Francesca (whom Clint welcomed with Actress Frances Fisher). The show also featured an acapella group that Dina managed.
A source revealed to People that Clint was "furious" about the show as it went against everything he stands for because he is a private person. The source explained:
"Clint was furious about the show. It went against everything he stands for: he's incredibly private, and she put his kids on TV… It was not a happy time for them."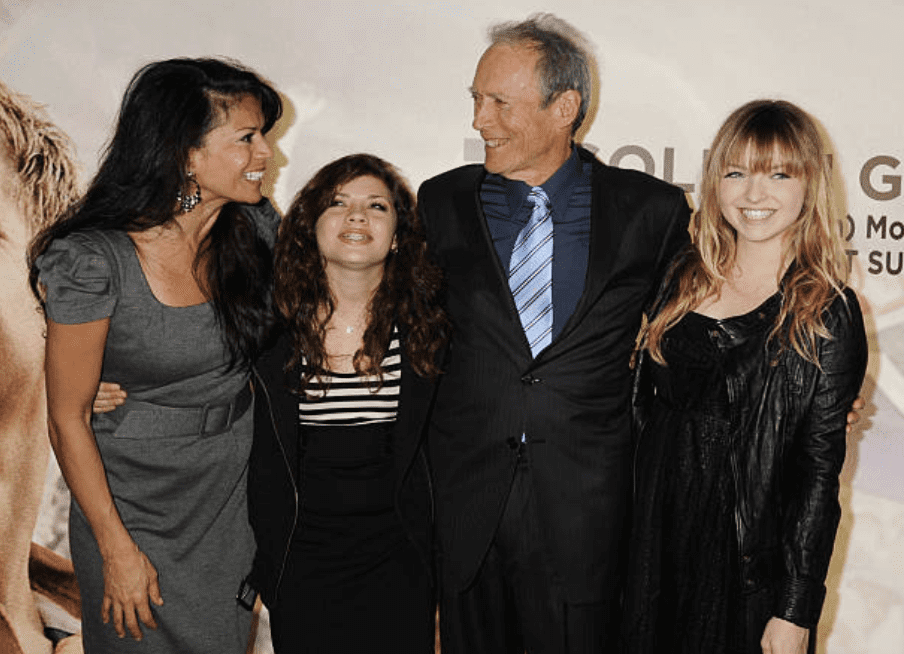 Dina Ruiz and Clint Eastwood with daughters Morgan and Francesca arrive at the UK film premiere of "Invictus," 2010, London, England. | Photo: Getty Images
So in June 2012, while the show was still airing on E!, the Eastwoods' marriage fell apart. They both lived at their California family home. However, they slept in separate rooms.
But at the end of 2012 and early 2013, it seemed the former couple was both leaning on other people for support. Interestingly, the Eastwoods found solace in another former couple.
Dina spent time with a former high school friend, Scott Fisher, who had just left Australia and worked as an assistant coach at the University of Hawaii.
Scott's ex-wife, Erica, grew concerned with her ex-husband's new relationship and reached out to Clint. The two shared a phone call, connected, and started dating in March 2013.
Although Dina was slowly moving on, the news that her husband was dating again surprised her. A source revealed how she felt about Clint's dating news:
"She was in total shock. She couldn't put one foot in front of the other. Dina went into a tailspin."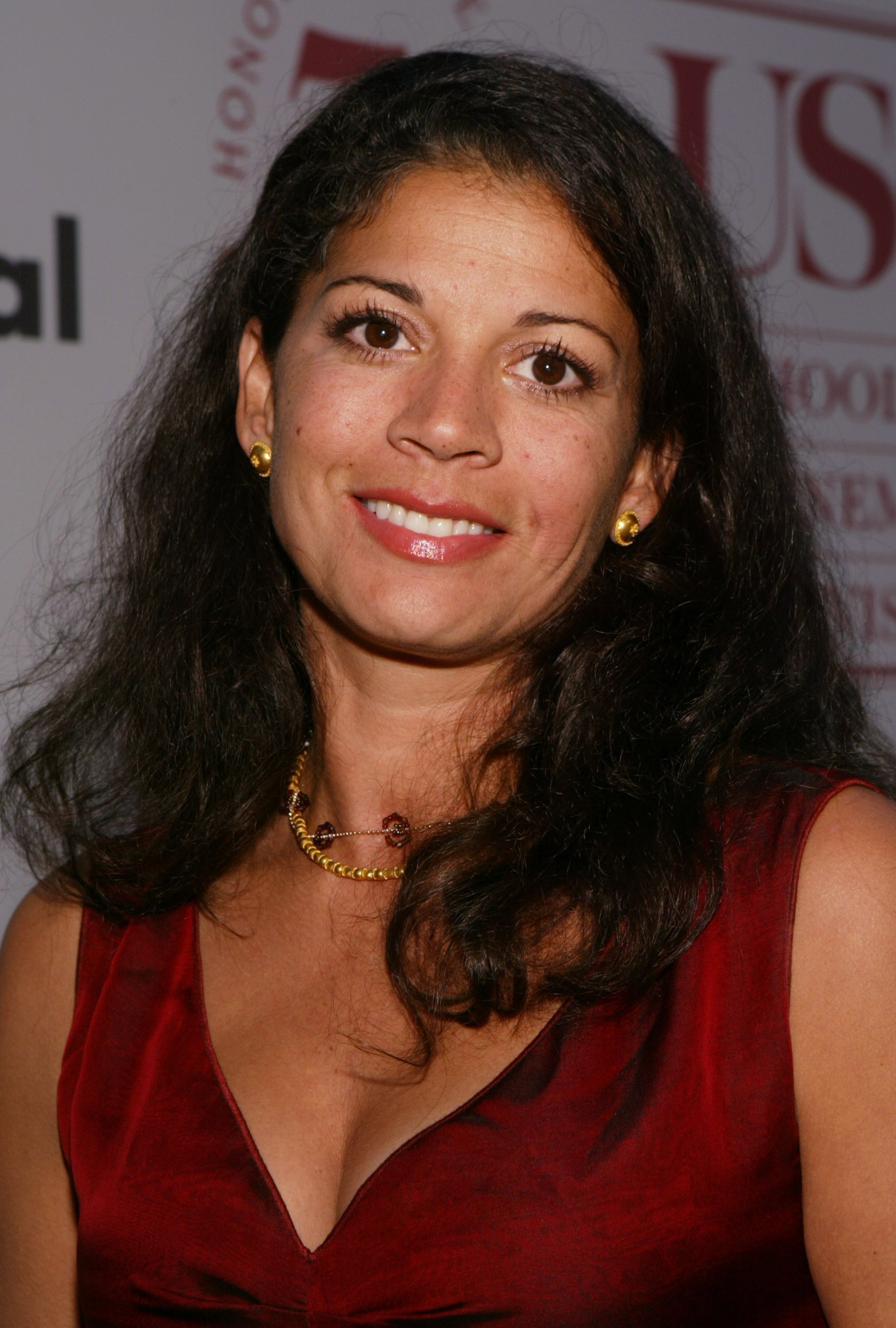 Dina Ruiz-Eastwood during 75th Diamond Jubilee Celebration for the USC School of Cinema-Television, Los Angeles, California. | Photo: Getty Images
Through the breakup, Dina was open about her feelings and how she was coping with the end of her marriage. Amazingly, the whole time she stayed amicable toward her ex.
During a 2013 interview with Bethenny Frankel, Dina shared that it was the hardest thing she had experienced. She explained Clint was "lovely" and "hadn't done much" during the split to upset her.
However, she revealed that "other people" around her ex-husband, who she described as the sweetest man, had behaved in a way that had hurt her feelings.
Dina shared that she tried to handle each day as it came so she could cope with the divorce through the separating process. She explained her "plan" for moving on:
"My plan is to not cry for three days at a time and that's what I am doing... I think I am on day four, man."
In 2014, USA Today reported that a Monterey County Superior Court judge finalized Clint and Dina's divorce and approved a judgment that did not state how they would divide their assets.
The ex-couple moved on and are now happy with other partners. Dina married Scott Fisher in July 2016. They had their ceremony at Bacara Resort & Spa in Santa Barbara in front of family and friends.
The pair still seem very much in love as Dina regularly shares photos of their life on Instagram, including adorable snaps with their six dogs and one cat.
As for Clint, his relationship with Scott's ex-wife ended. However, in 2020, Closer Weekly shared that Clint was "truly happy" with Christina Sandera.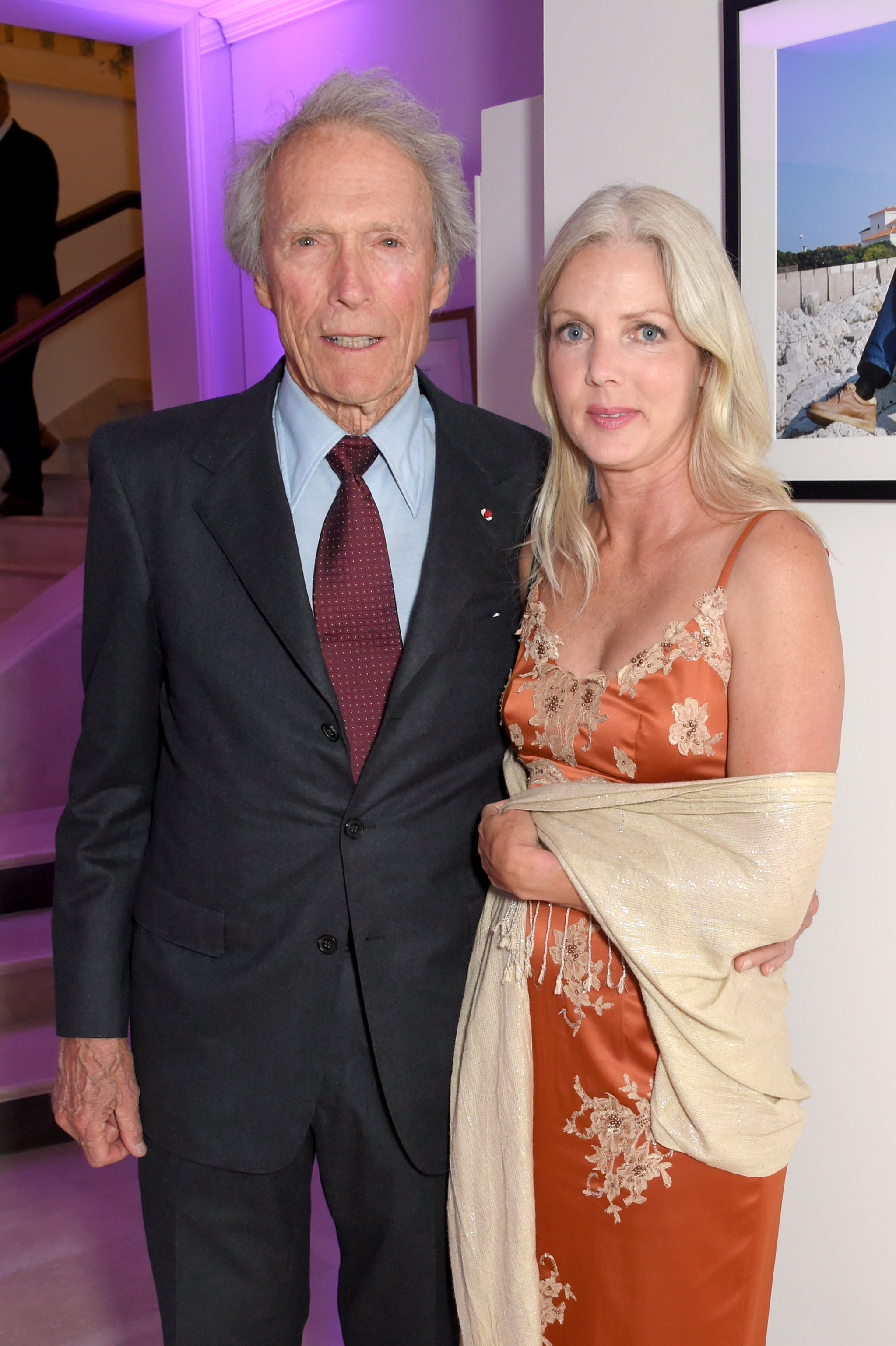 Clint Eastwood and Christina Sandera at the Vanity Fair and Chopard Party celebrating the Cannes Film Festival, 2017 in Cap d'Antibes, France. | Photo: Getty Images
The couple started dating in 2014 after meeting at the actor's Mission Ranch Hotel, where she worked as a hostess. They started seeing each other, and he introduced her to his eight kids.
Although Dina and Clint faced difficulties when their 18-year marriage ended, they overcame their heartbreak and were able to move on and find love again.
Please fill in your e-mail so we can share with you our top stories!