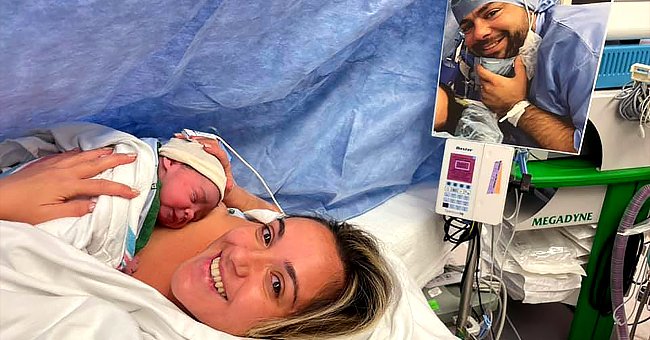 facebook.com/gracesotolongo
Widow Gives Birth Exactly 7 Days after Hubby's Death, Believes He Was by Her Side during Delivery
A woman experienced a wide spectrum of emotions this month. She tragically lost her husband, and a few days later, she welcomed their son. She shared her bittersweet experience online.
Grace M. Sotolongo-Alvarez does not believe it was a coincidence that her husband passed away at 1:05 PM, and a week later, her baby was born at 1:05 PM. The Florida resident was looking forward to welcoming her son.
She was already a mother to two daughters and her husband, Gabriel "Gabe" Alvarez, was especially excited to be adding a boy to their brood. Sadly, he lost his life in a construction accident before he could meet the newest addition.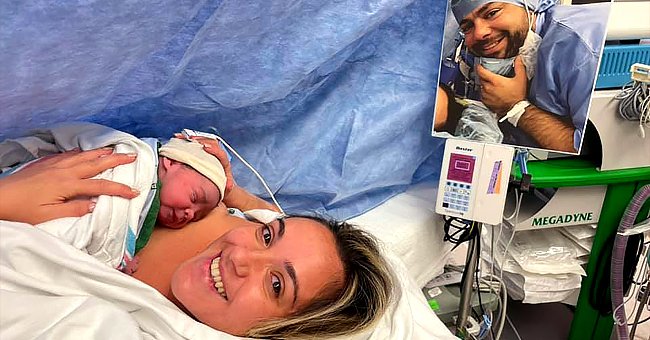 Woman loses her husband 7 days before she gives birth to their son and looks at a photo of him during labor | Photo: Facebook/gracesotolongo
HE WAS BY HER SIDE
The 43-year-old worked near the Biscayne Bay Campus entrance at Florida International University. Heavy equipment landed on him and cost him his life. When she went into labor, she knew her late husband was at her side.
Named after his father, Gabriel Tomas Alvarez was born the same time his dad died. His mother shared that many signs comforted her and showed her he was with them.
FOCUSED ON HER BABY
The baby, who is said to look just like his dad, will grow up without his father, but Sotolongo-Alvarez has vowed to "raise him in the manner Gabe would have wanted."
After she found out about her husband's unexpected passing, she was heartbroken and left grieving. However, she made a conscious decision to focus on her baby and the upcoming labor.
WORST DAY OF THEIR LIVES
The mother also needed to remain strong for her daughters, Gracie and Gianna. It was the worst day of their lives, but the joy of welcoming a new family member managed to lift their spirits.
During the labor, Sotolongo-Alvarez kept a photo of her husband next to her bed. She shared:
"I had to be 'calm' and try to be at peace to bring Gabriel Tomas into the world. The image was for me to be able to look up and see the face I adore."
A PIECE IS MISSING
The mother still has a long road of healing ahead of her, but her number one priority is reminding her kids of how great her husband was. He was the love of her life, and she stated that a piece of her would always be missing.
The family set up a GoFundMe page to help the mother after the loss of her partner. People have donated thousands of dollars, and the family is grateful for the support.
AN INCREDIBLE FATHER
Thankfully Sotolongo-Alvarez has a great network of family and friends who have stood by her side. She continually speaks of her late husband and only sings his praises.
He will always be an "incredible father." She hopes to spread his legacy, mainly so that her son will know just how great his dad was.
Please fill in your e-mail so we can share with you our top stories!