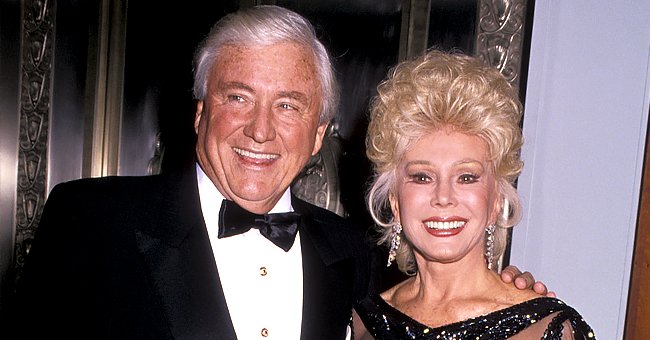 Getty Images
Merv Griffin Allegedly Hid Sexuality & Had 15 Year Affair with Eva Gabor Almost until Her Death

Merv Griffin was a Hollywood TV star turned successful business mogul. He graced the pages of different magazines but kept his private life in the closet, and soon rumors started flying around.
Former Hollywood Star Merv Griffin was born on July 6, 1925, to parents Mervyn Edward Griffin Sr., a successful stockbroker, and mother, Rita Robinson.
Griffin was a piano prodigy. Growing up, his aunt tutored him in the skill, which he preferred to sports. His first interest was classical music, but he later settled on popular music, which he believed was more rewarding.
Playing popular music at events like parties, weddings, and funerals earned him money, and he started singing as a teenager in church.
After leaving high school, Griffin enrolled at San Mateo Junior College and moved to the University of San Francisco, where he later dropped out. However, Griffin still considered the hope of being an entertainer.
As a child, he would organize shows and recruit other kids to be his actors, stagehands, and audience, and they would have so much fun.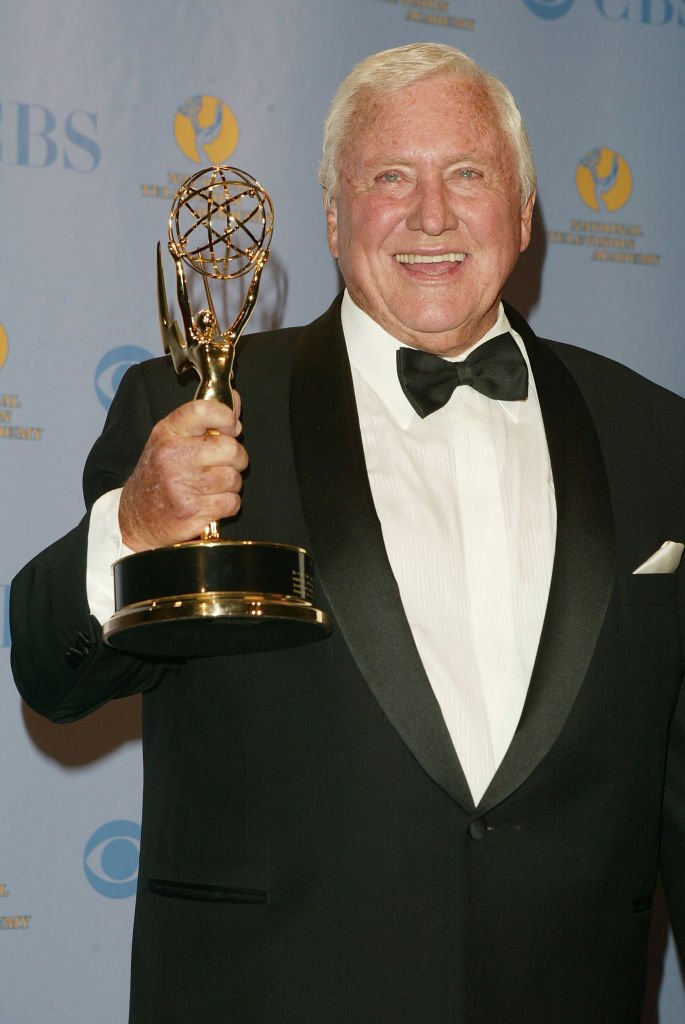 Merv Griffin poses with the award for lifetime achievement in the press room at the 32nd Annual Daytime Emmy Awards at Radio City Music Hall May 20, 2005. | Photo: Getty Images
However, his father disapproved of his career choice and convinced Griffin to take a job as a bank teller. Griffin resigned after learning a colleague that had been a teller for three decades was earning the same meager pay. He learned the above on his first day of work.
Since then, all 18-year-old Griffin did was show business. Within a year, he landed a gig playing piano at KRFC radio station located in San Francisco.
He moved on and got a singing gig on a 30-piece orchestra show called "San Francisco Sketchbookshow." The show was later renamed "The Merv Griffin Show."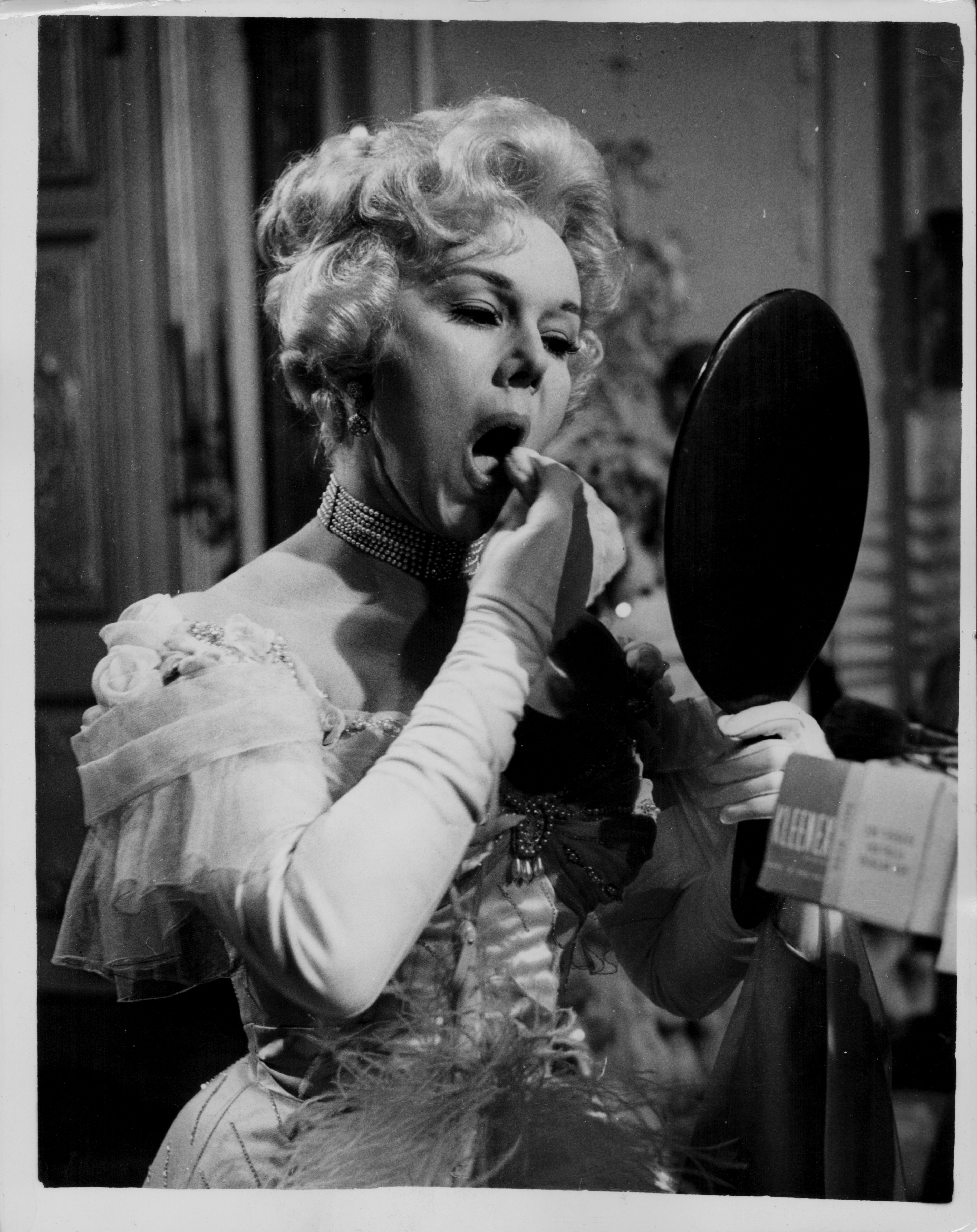 Eva Gabor applying on make-up before shooting a scene. | Photo: Getty Images
He left for Palm Springs in 1950 during his twenties, and he became even more popular after the success of his song "I've Got a Lovely Bunch of Coconuts."
SHOW BUSINESS AND INVESTING
Griffin began his NBC daytime show, "The Merv Griffin Show," in 1962. Even though he started with excellent ratings, the show was canceled less than a year after.
Griffin secured an agreement with NBC, which allowed him to set up a production company. Then he conceived the idea of a game show where contestants would be given answers but have to come up with the questions or lose their money if they could not.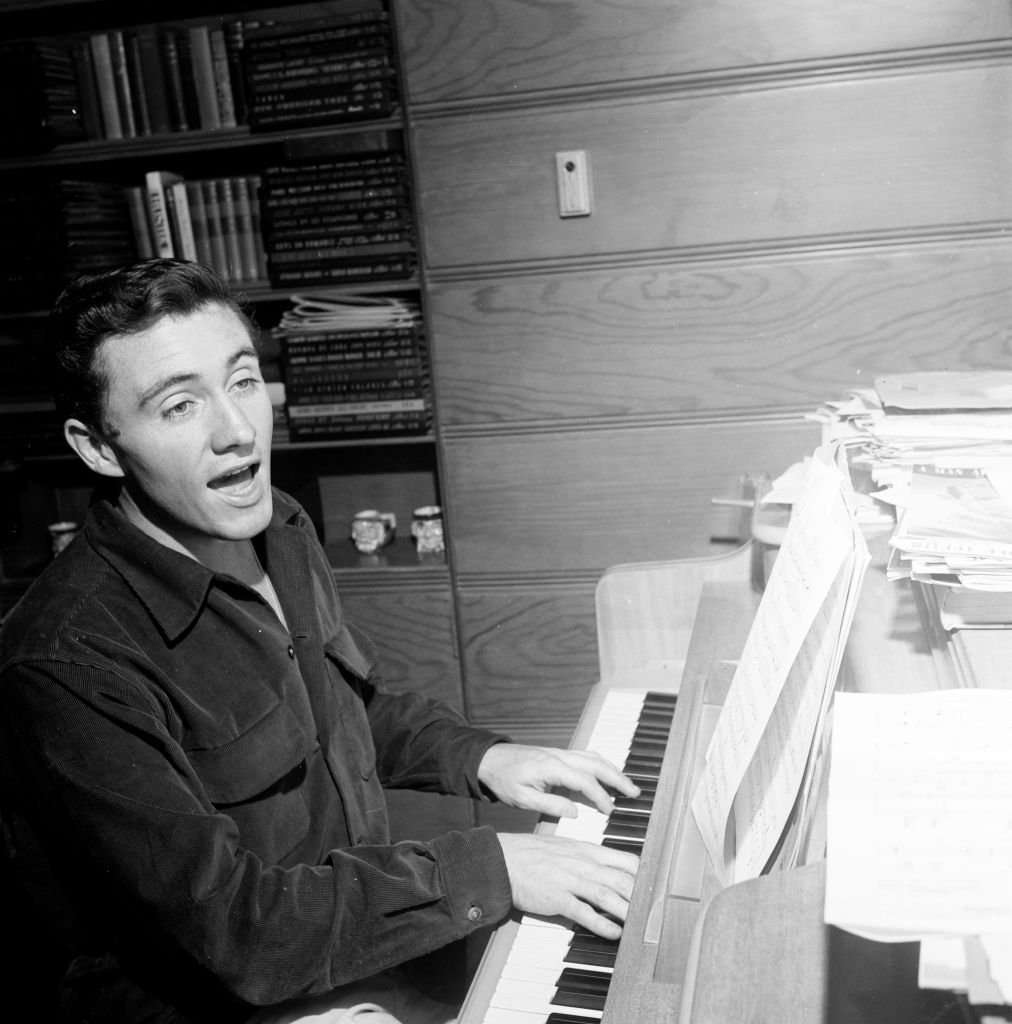 Entertainer Merv Griffin rehearses in Los Angeles, California on February 5, 1954. | Photo: Getty Images
The game show was titled "Jeopardy!" and it worked for 11 years, after which he came up with "Wheels Of Fortune," another game show in 1975.
Griffin later sold his production empire "Merv Griffin Enterprises" to Coca-Cola for a staggering amount of $250 million in 1986. Before he sold his enterprise, Griffin was a very determined investor with radio stations and media outlets acquisitions.
He had bought "Teleview Racing Patrol," which he turned into a major source of closed-circuit broadcasts of horse racing and also off-track betting and inter-track wagering sites in America.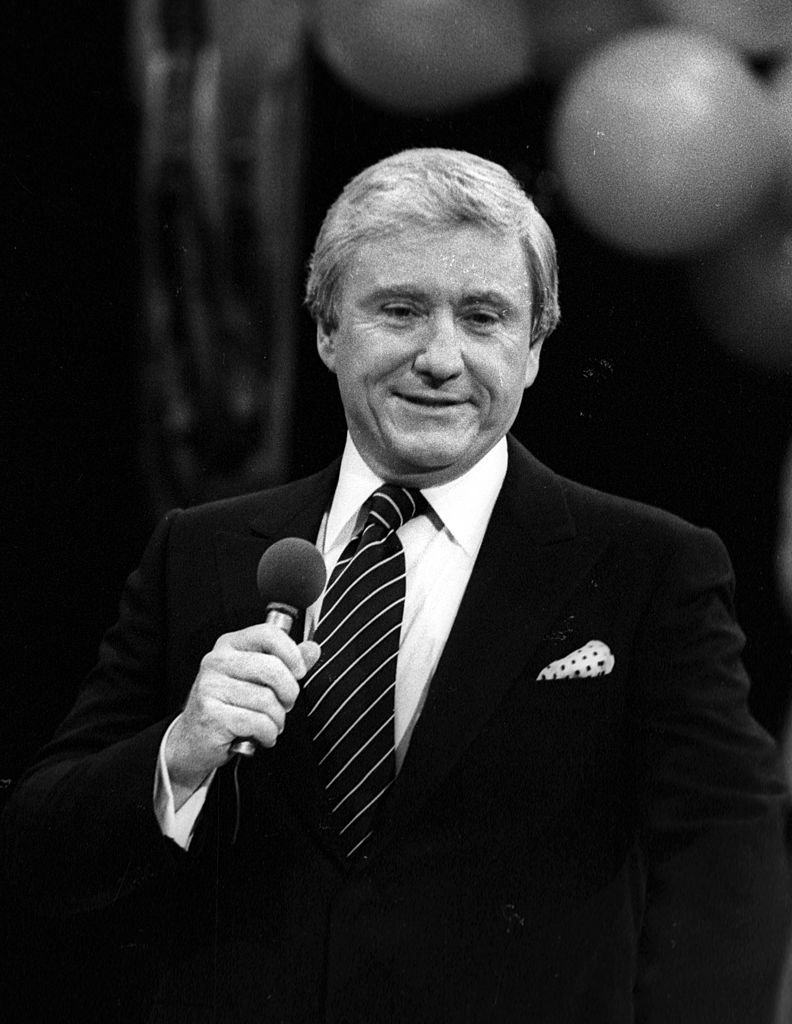 Merv Griffin attends Gala Honoring Merv Griffin's 2,000 Show on October 26, 1979 at Lincoln Center in New York City. | Photo: Getty Images
He extended his investments into casinos and hotels and took over Donald Trump's Resorts International property in Atlantic City and the Trump Casino.
These deals came with heavy debt, and the companies had to declare bankruptcy in 1989. Griffin upgraded the properties and turned them into game-show tryouts to attract customers before selling them to Sun International Company in 1993.
Griffin similarly bought and upgraded the Beverly Hills hotel located in Beverly Hills and opened a nightclub, which he named the "Coconut Club" and modeled after the famous Coconut Grove.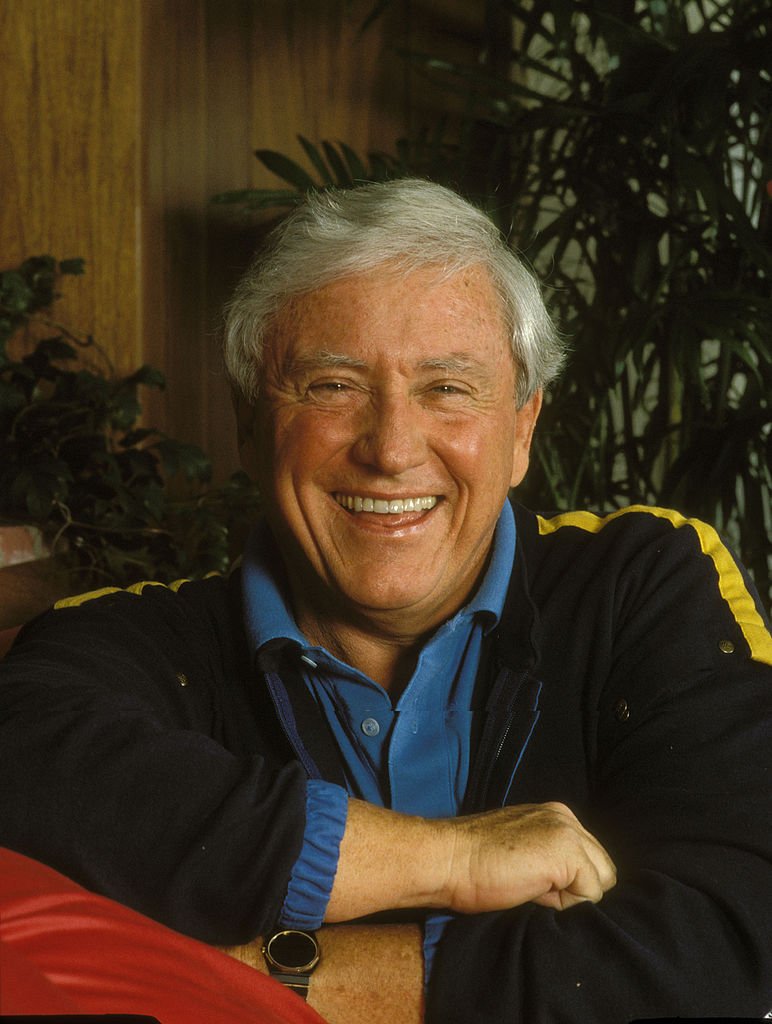 Portrait of entertainer, Merv Griffin, circa 1985. | Photo: Getty Images
Griffin grew his wealth into billions of dollars with all these business ventures and investments, a remarkable feat for a former TV star.
PERSONAL LIFE
Griffin was married to Julann Wright, and together they had a son named Anthony. They divorced in 1976 after 17 years of marriage.
He was also close friends with Actress and former First Lady of the United States, Nancy Reagan, with who he shares the same birthdate, July 6. Griffin would invite Reagan over to his hotel for dinner to celebrate, and he also introduced her to Astrologer Joan Quigley.
Eva Gabor circa 1980 in New York City on January 01, 1980. | Photo: Getty Images
RELATIONSHIP WITH EVA GABOR
Griffin was rumored to be involved with many celebrities, but none more so than Eva Gabor, who he was friends with for 17 years. Eva Gabor was born in Budapest to an upper-middle-class family, and she began her career as an ice skater and café singer.
Eva migrated to the United States after she met and married a Swedish-born Hollywood physician in 1939. Her mother, Jolie, sisters Zsa Zsa Gabor, and Magda moved to America in the 1940s.
Upon arrival in the US, she signed with Paramount Pictures, took acting lessons, and learned to speak proper English. She soon appeared in the 1941 movie "Forced Landing," which was not very successful.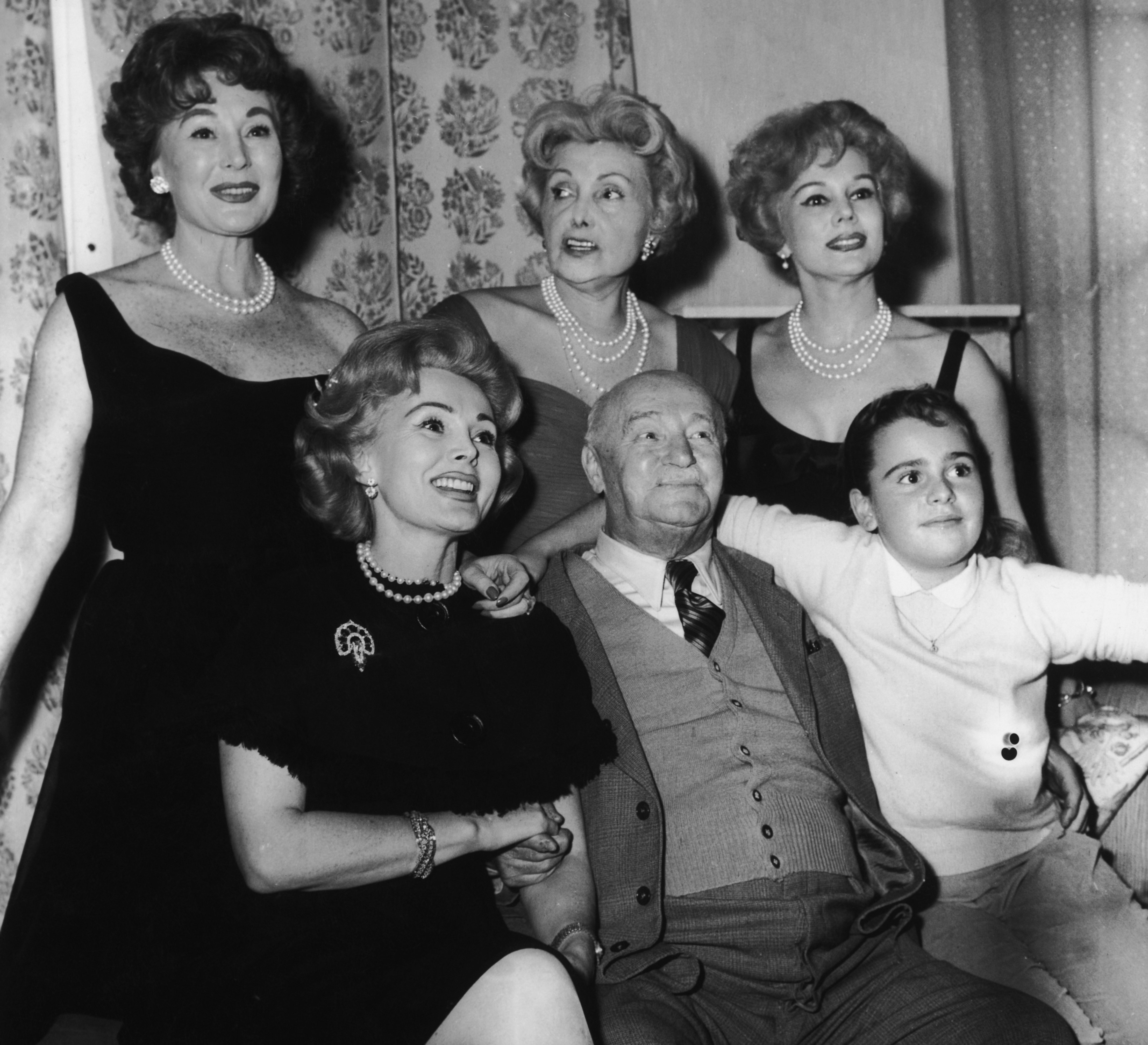 Hungarian actress and socialite Zsa Zsa Gabor with her family at the Hotel Sacher in Vienna, October 01, 1958. | Photo: Getty Images
She and her sisters soon became celebrities in the 1950s, with their pictures appearing in various magazines. During that time, she also appeared and received praises for her performance in the Broadway production of "The Happy Time." This led to the creation of "The Eva Gabor Show."
In 1953, the three sisters already had nightclub acts in Vegas, and Eva further appeared in another movie titled "The Last Time I Saw Paris."
Her most notable movie role came when she played Lisa Douglas on the sitcom "Green Acres" alongside Actor Eddie Albert. The show by CBS Network ran from 1965 to 1971.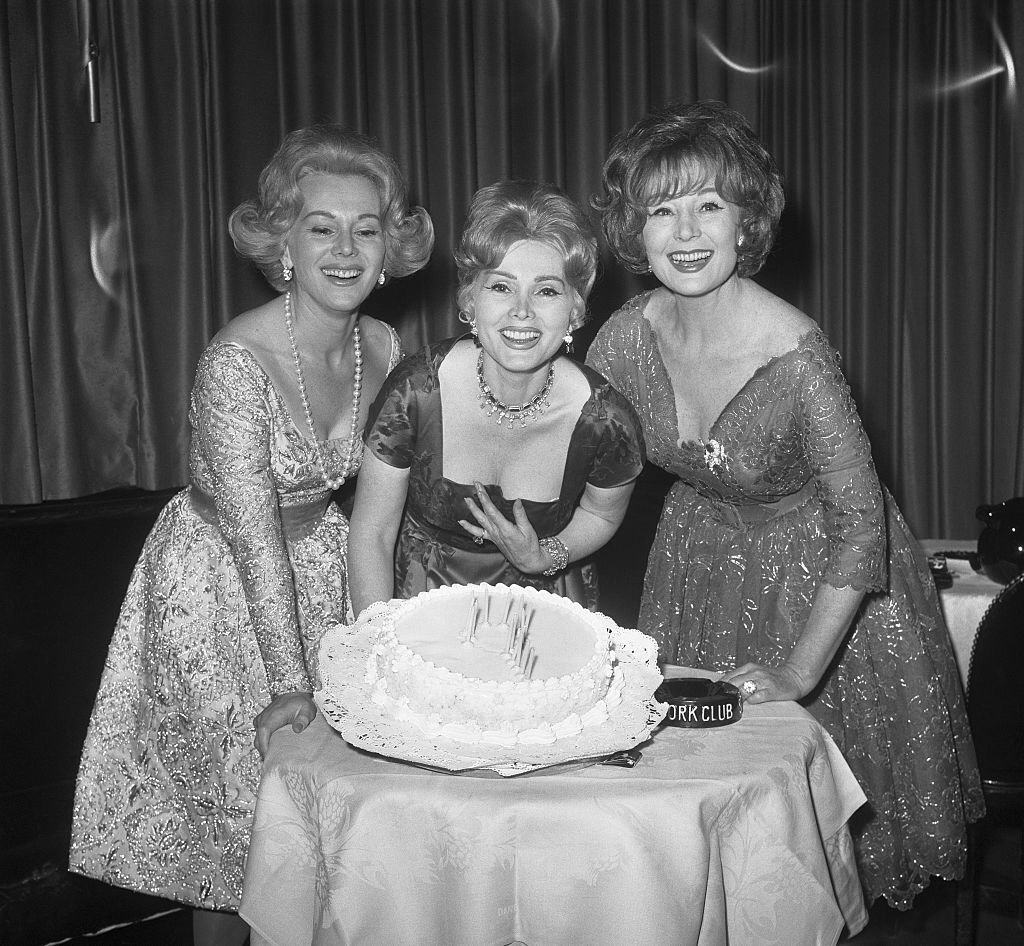 The Gabor sisters during a party at the Stork Club in New York, February 5, 1961. | Photo: Getty Images
The sisters were also famous for their love lives; Eva married and divorced four times. She declared marriage was too interesting an experiment to be tried only once or twice.
EVA AND GRIFFIN
In the 1990s, Eva and Griffin were regular companions, and the business mogul also starred alongside her in the movie "Return of Green Acres."
Griffin reportedly explained they loved each other during those times but would sometimes leave each other for different people.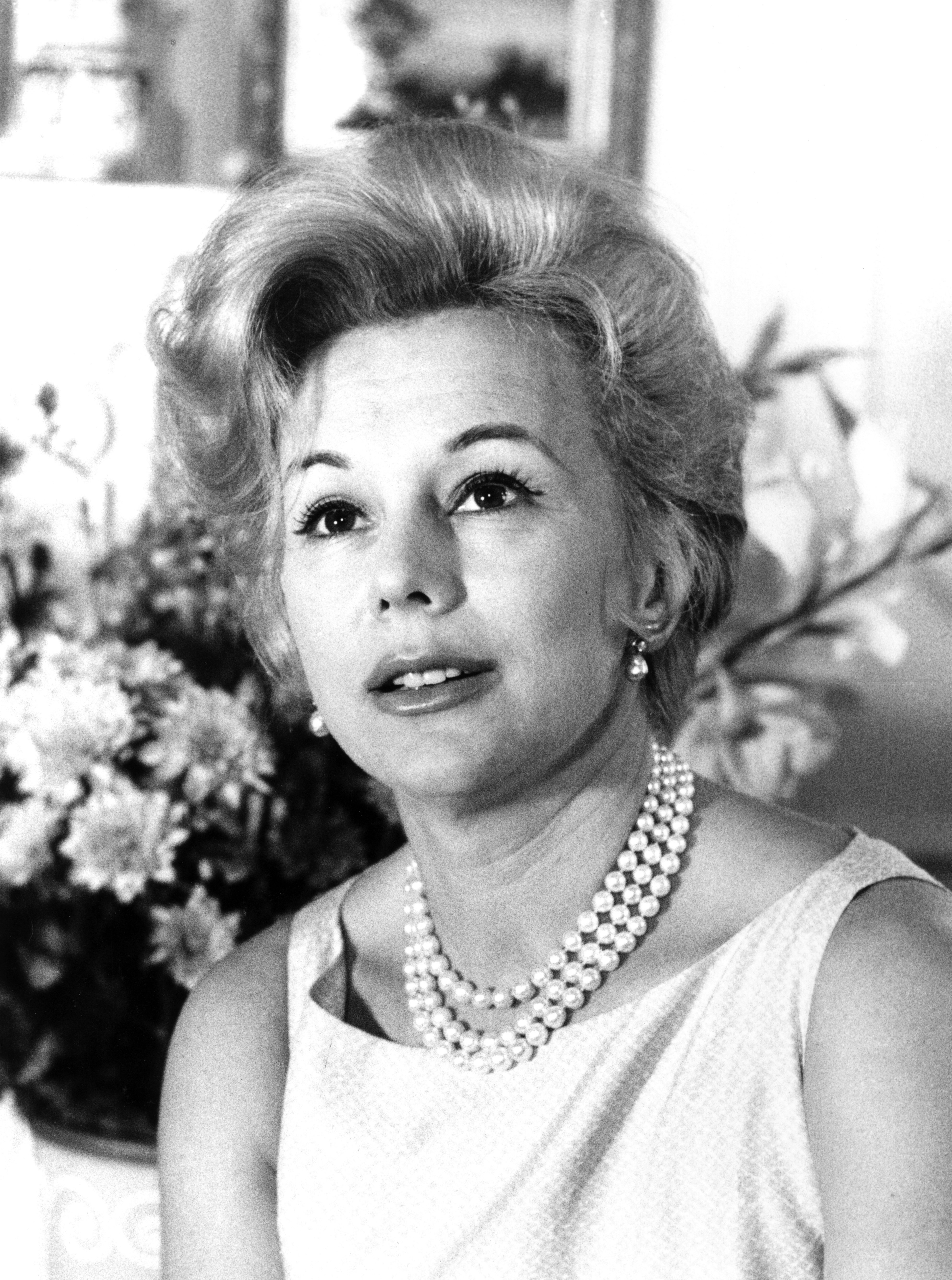 Hungarian-American actress Eva Gabor in 1960. | Photo: Getty Images
They traveled everywhere together, from Morocco to other islands. Griffin and Eva planned to get married and picked Nancy Reagan to be the matron of honor.
Their marriage plans were also once revealed by Eva's sister Zsa Zsa who claimed Griffin and Eva would get married after they returned from the Bahamas.
According to Griffin, they were driven apart by their inability to agree on the house they would live in and which staff Eva would bring with her. He also revealed the breakup happened just before Eva tragically died.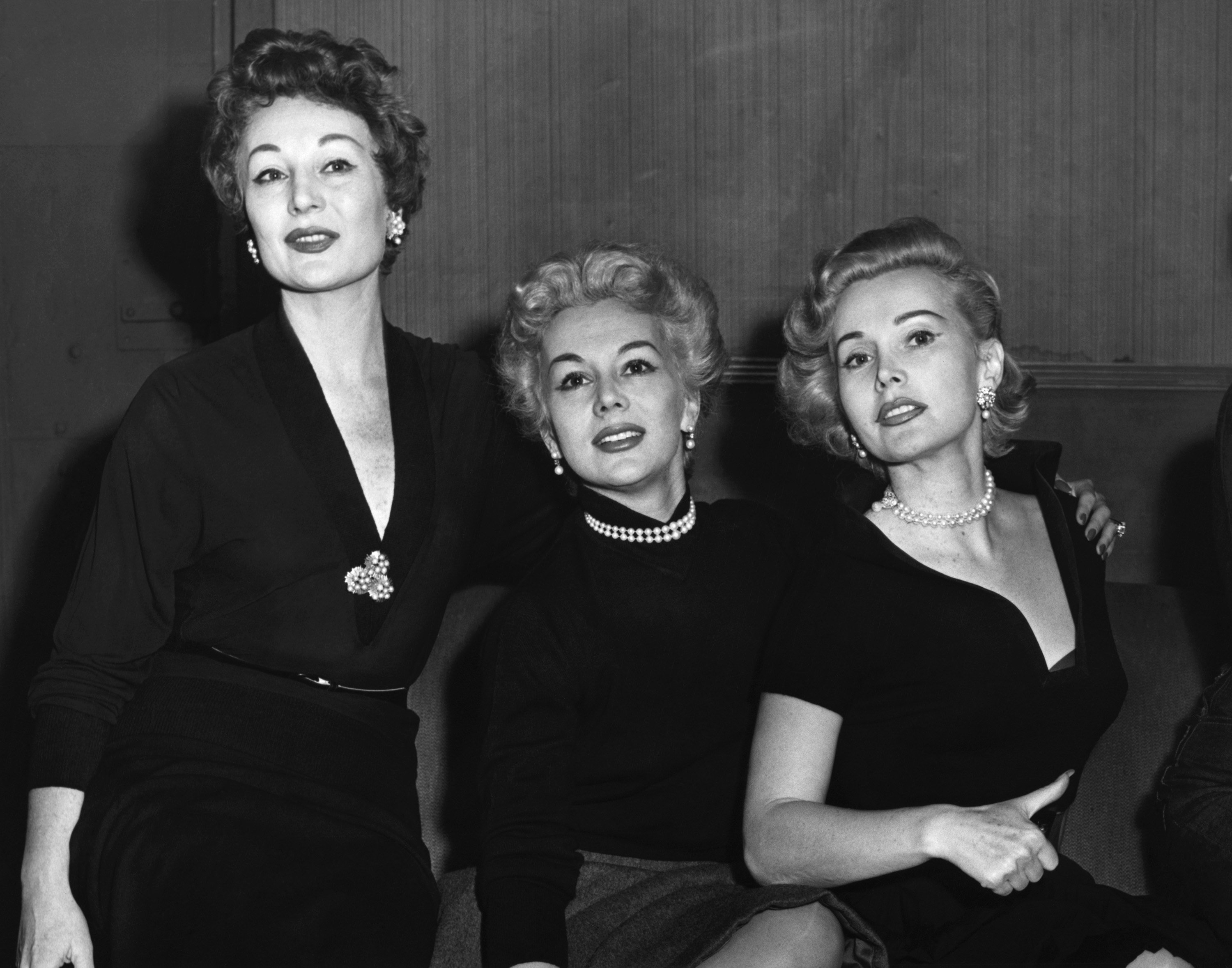 Portrait of socialites and sisters, Magda Gabor, Eva Gabor, and Zsa Zsa Gabor. | Photo: Getty Images
EVA'S DEATH
Eva Gabor died of respiratory distress at Cedars-Sinai Medical Center; she was 74 years old at the time. The Hollywood star was admitted to the hospital on June 21 after breaking her hip from a fall while traveling.
She was later diagnosed with Pneumonia and died from respiratory complications. Before her death, Eva was the chairman of Eva Gabor International, the world's largest wig maker.
She was survived by her mother, sisters, and two stepdaughters, Mary Jamison and Joanne Hunt.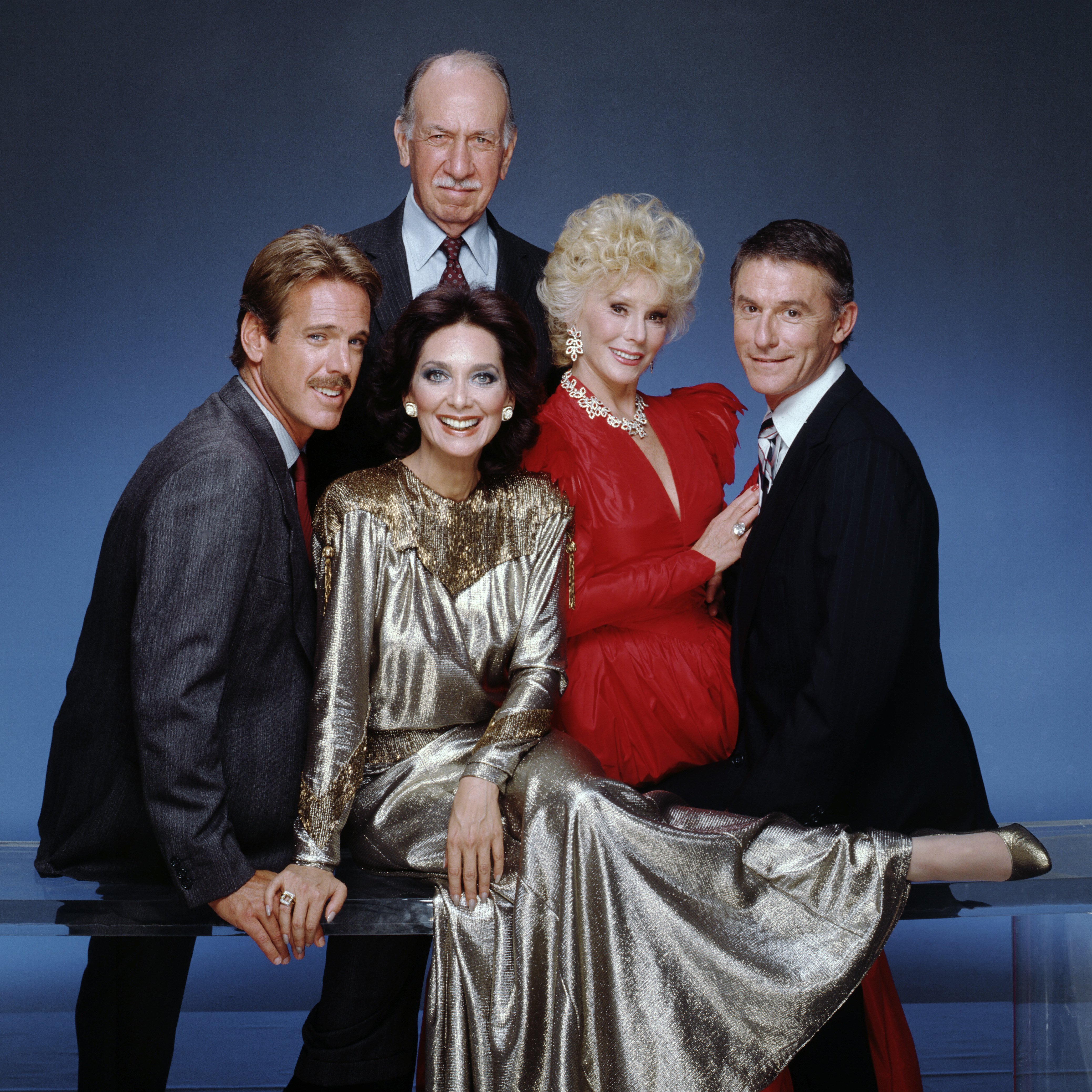 Eva Gabor (in red) along with the stars of the 1986 TV series "Bridges To Cross." | Photo: Getty Images
GRIFFIN'S SEXUALITY AND DEATH
Merv Griffin was reportedly gay, and his sexuality was a well-known secret in Hollywood. This information was blown up in 1991 when he was targeted in lawsuits accusing him of sexual harassment.
The lawsuits were filed by Denny Terrio, the host of a show called "Dance Fever," and Griffin's former assistant Brent Plott who sought $200 million in palimony.
Judges dismissed these lawsuits, but that did not help Griffin's reputation. His fear of coming out was ascribed to the possible effect on his career when people did not accept homosexuality in Hollywood.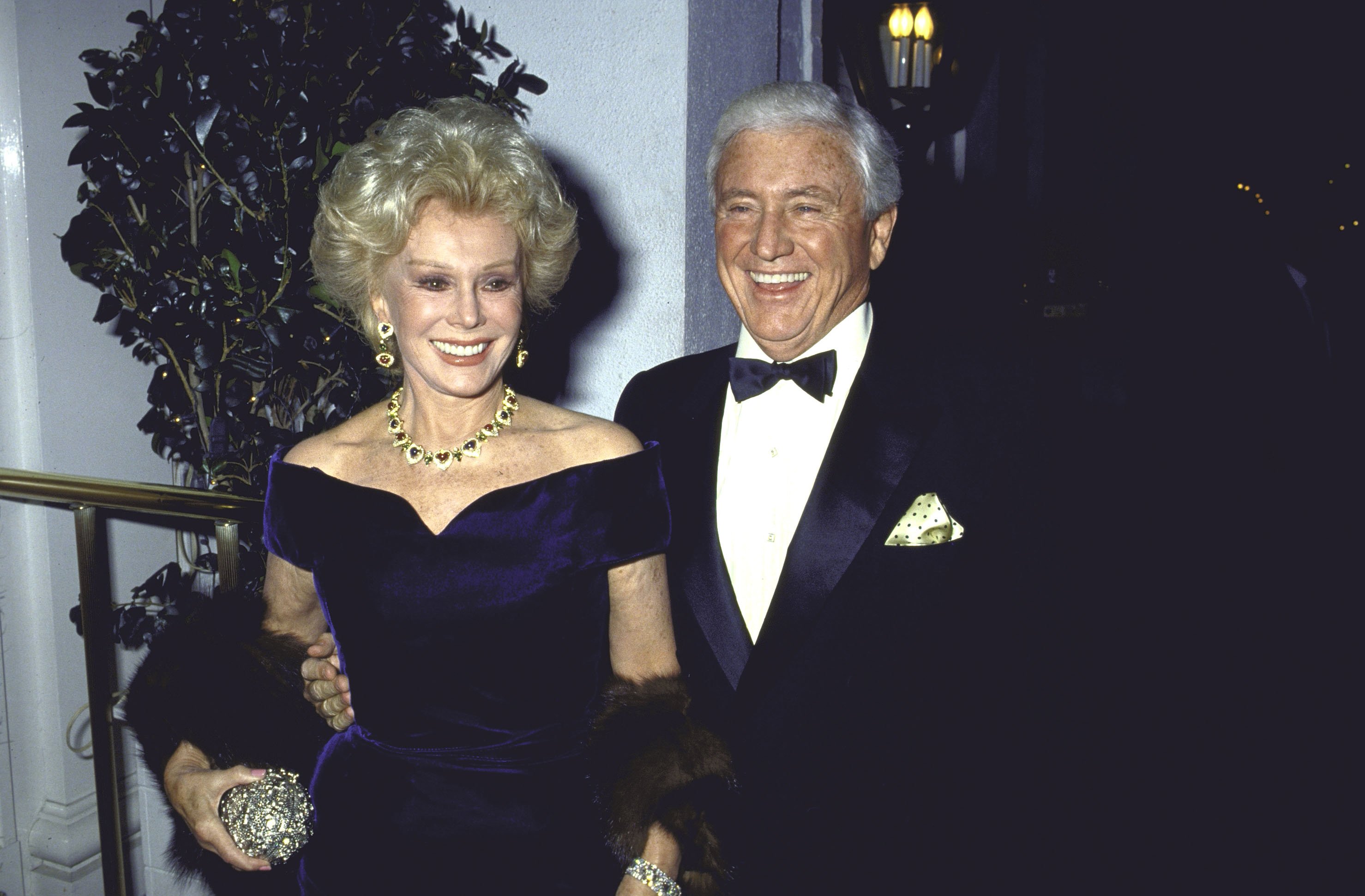 Eva Gabor and TV star Merv Griffin. | Photo: Getty Images
This is believed to be why he went around town in the company of people like Eva Gabor, with whom he reportedly had a platonic relationship.
Griffin always avoided questions about his sexuality and would joke about it most of the time. The American TV star and business mogul died of prostate cancer in 2007 at the age of 82.
Please fill in your e-mail so we can share with you our top stories!