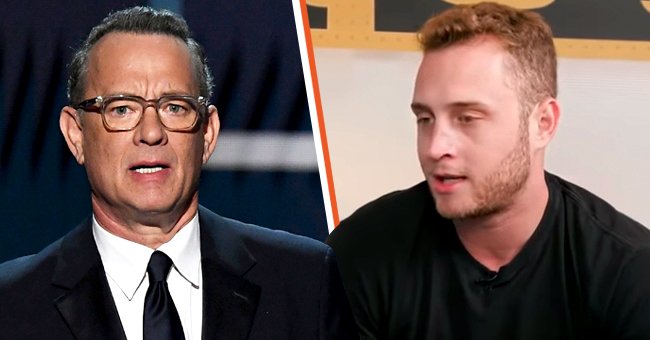 youtube.com/Entertainment Tonight Getty Images
Tom Hanks' Son Admits His Biracial Daughter Saved His Life Though He Hid Her Birth for 8 Months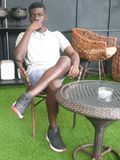 Chet Hanks has had a very controversial life. He began struggling with substance abuse at a very young age, but the musician has his life back on track thanks to his biracial daughter, Michaiah. Find out how Chet's daughter changed his life.
Chet Hanks, the eldest son of American Actor and Filmmaker Tom Hanks, and his wife of 33 years, Rita Wilson, follows in his parents' footsteps and makes waves in the entertainment industry.
Even though he grew up in a family filled with great movie stars, his dream was to become a rapper. For that reason, the father of one adopted the stage name of Chet Haze in the early 2010s and released a few songs.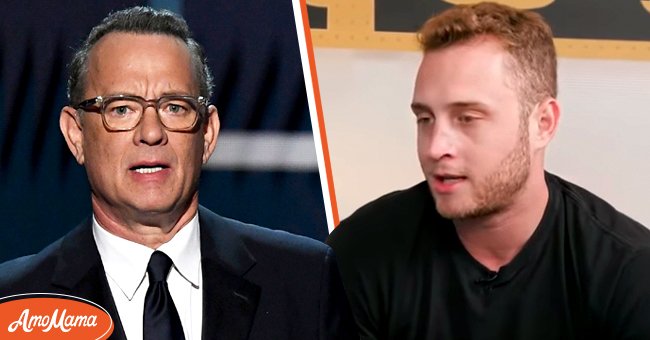 A picture of legendary actor Tom Hanks [left] Image of Tom Hank's son, Chet Hanks [right] | Photo: youtube.com/Entertainment Tonight Getty Images
CHET'S BEAUTIFUL DAUGHTER, MICHAIAH
Unfortunately, Chet could never really pay rapt attention to his musical career due to his battle with substance abuse. However, he eventually got help and focused on what was most important to him successfully — family — especially his little daughter.
In December 2016, Chet made the headlines after announcing that he had secretly welcomed a daughter, Michaiah. The award-winning actor's son welcomed his bundle of joy with his former girlfriend, Tiffany Miles, an African American beauty who was once an aspiring television host.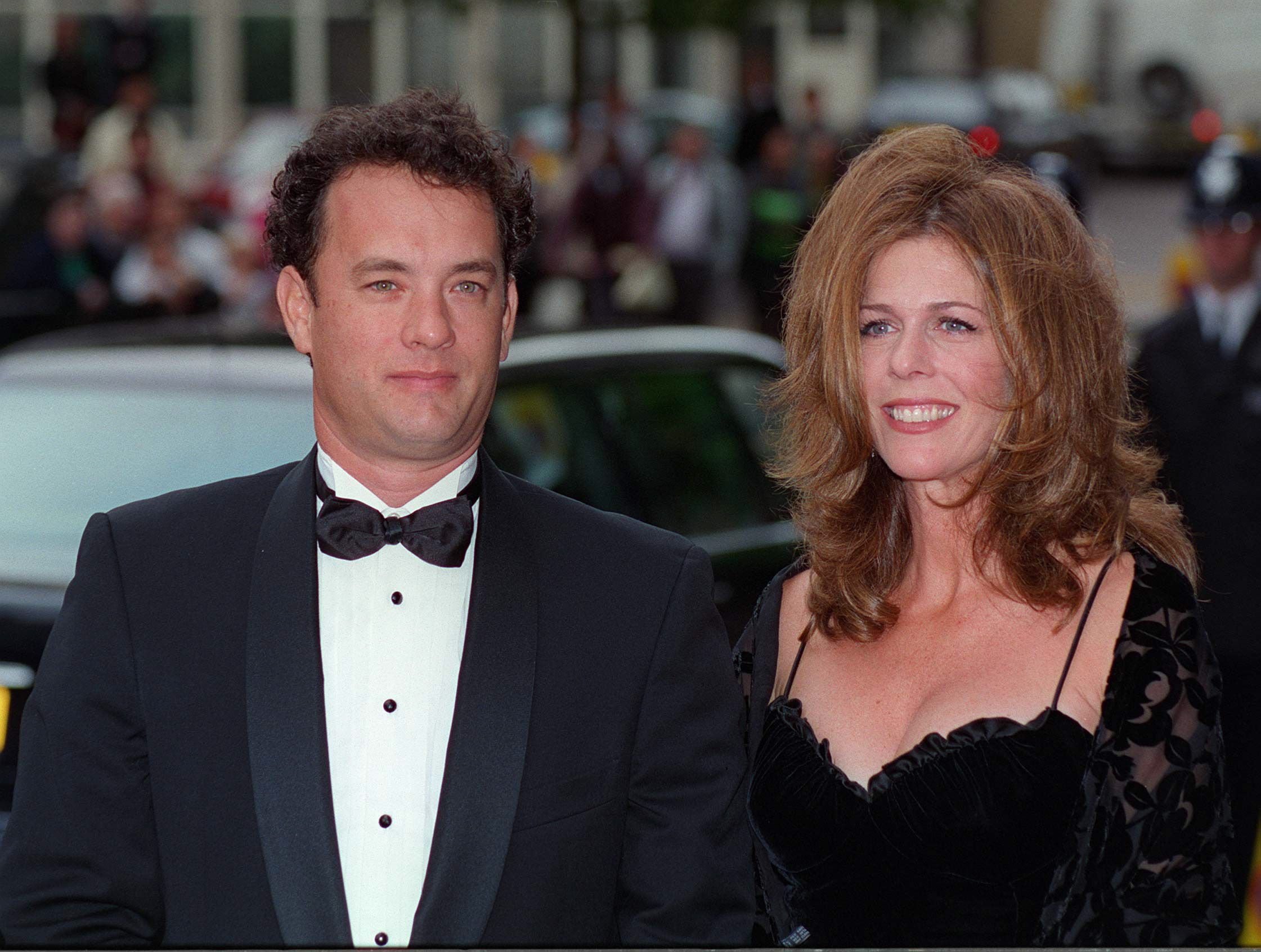 Tom Hanks and his wife, Rita Wilson, at the film preview of "Apollo 13" in London on September 7, 1995 | Photo: Getty Images
CHET'S DAUGHTER CHANGED HIM
Upon his shocking announcement, Chet confessed that he only decided to come forth with the revelation because the press was about to come out with the story. He also noted that his daughter was the reason he got sober.
During an interview with Entertainment Tonight, Chet explained how his little daughter turned his life around. The musician said if Michaiah were not born, he would not have been motivated to make the drastic decision to change his life and become sober.
According to Chet, if his daughter had not been born, he could have easily been dead or jailed. Even though the father's undying love for his daughter is evident, he prefers to keep her away from the spotlight.
CHET'S KEENNESS ON MICHAIAH'S PRIVACY
Chet once made it known that Michaiah's privacy was sacred to him; he did not want to share pictures or clips of her on social media. The proud dad said Michaiah was not something to be posted, but she was someone he loved.
Not long after Chet's view on keeping Michaiah private, the first snapshots of his daughter hit the internet. The images showed the adorable tot's mother running errands while holding the child in her arms.
At the time, Chet and Tiffany were no longer romantically involved. However, the former pointed out that his ex-girlfriend was one of the nicest people he knew and was thankful to her for being the mother of his child.
TOM AND WILSON AS GRANDPARENTS
Fatherhood for someone like Chet is one of the most rewarding jobs, and the singer has his parents' full support and encouragement. More than anything, Tom and Wilson love being grandparents to Michaiah and two other beautiful grandchildren.
The couple enjoys spending time with their grandkids, as Tom once mentioned that having them around was entertaining.
On the other hand, Wilson's thought about being a grandparent was not any different. She told Danny Directo of Entertainment Tonight that she considered her and Tom "the cool grandparents."
CHET CRITICISED OVER RACIST MERCHANDISE
Earlier this year, Chet was criticized for using a racist font on merchandise from his collection, also controversially called "White Boy Summer."
He was subjected to a series of backlashes after using a Gothic-style font almost identical to the fonts used by white nationalists on his black and white range of clothes, including t-shirts, caps, and hoodies.
Chet had launched his new collection to promote his "White Boy Summer" song, but netizens were not impressed. To show that he was a lover of all races, he released a "Black Queen Summer" merchandise range.
In addition, Chet also launched merchandise using the same slogan for Black men and those of Latino and Asian descent. His business is thriving, and he is bent on making all the money he can so he can afford his daughter a good life.
Please fill in your e-mail so we can share with you our top stories!