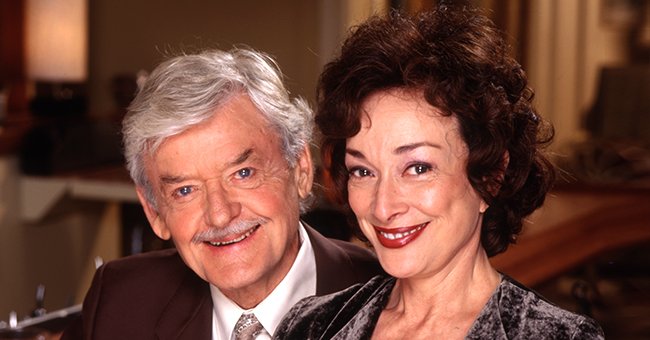 Getty Images
Hal Holbrook & Dixie Carter's Marriage Lasted for 25 Years after They Met at the Right Time

Hal Holbrook was an iconic actor who was famous for his portrayal of Mark Twain. Aside from his career, Holbrook enjoyed a long-time romance with his wife, Dixie Carter, who he was older than by 14 years.
Hal Holbrook was a greatly beloved actor in the years he ruled Hollywood. Even after his death, the actor ranks amongst some of the best performers of the last century.
His excellent creativity and daring heart marked Holbrook's life. He featured in several films and stage performances, but he is best remembered for his portrayal of Mark Twain in the one-person show "Mark Twain Tonight," which he wrote.
At the height of his fame, Holbrook was no stranger to the best of the stages, and at one point, he was invited to perform in front of President Eisenhower. Despite his great career, the best part of his life was his love life.
Throughout his life, Holbrook was married three times. He and his first wife, Ruby Elaine, married in 1945 and had two children before divorcing in 1964. The breakup did not deter the actor from continuing to pursue love.
His search for a stable love led to his second marriage with Carol Eve Rossen in 1966, and the couple shared a child, but by 1983, their love had waned off, and they got divorced.
A year after his second divorce, Holbrook persisted in his search for happiness and married Actress Dixie Carter. The couple enjoyed a romance that spanned more than two decades until she died in 2010.
MEET HOLBROOK
Harold Rowe Halbrook Junior was born on February 17, 1925, to Vaudeville Dancer Aileen and Harold Rowe in Cleveland, Ohio. From an early age, Holbrook was exposed to art, and he always excelled at it.
While at Denison University, he worked on a project about Huckleberry Finn author Mark Twain. His project led to the creation of his famous one-person performance, "Mark Twain Tonight."
His brilliance and talent as an actor filled Hollywood, and in February 1956, TV Host Ed Sullivan granted Hal a spot on his show after being impressed by his skills.
Following that was a Broadway run, followed by a European tour. The program was also televised in 1967, and for his accomplishments, he received both an Emmy and a Tony Award. In addition, he won four Emmy Awards.
Holbrook's career climbed upward from that moment, and he scored many roles. With his renowned depiction of Abraham Lincoln in the mini-series "Lincoln" in 1967, Holbrook furthered his prominence on the small screen while accumulating notable stage credits.
His depiction of Hays Stowe in the 1970 TV series "The Bold Ones: The Senator" earned him another Emmy. Holbrook played other prominent roles in projects such as "The West Wing," "The Sopranos," and "NCIS," among others.
He was nominated for an Emmy in 1978 for his part as the Stage Manager in a TV rendition of Thornton Wilder's "Our Town."
Holbrook had previously been nominated for an Emmy for his performance as a man who comes out as gay in the groundbreaking ABC 1972 hit show "That Certain Summer," co-starring Martin Sheen.
In 2008, he was nominated for an Academy Award for his part in the film "Into the Wild," receiving the nomination for the best supporting actor category. The then 82-year-old Holbrook was the oldest performer to ever earn such an honor at the time of his nomination.
MEET CARTER
Carter was the third child from his parents and was born in McLemoresville, Tennessee, in 1939. Her hopes of becoming an opera singer were destroyed when she was seven years old due to a botched tonsillectomy.
Despite this, she pursued classical music studies and learned to play the piano, trumpet, and harmonica. Carter made her professional debut in a local version of "Carousel" when she was 21 years old.
A few years later, she relocated to New York and landed a role in Joseph Papp's production of Shakespeare's "A Winter's Tale." Carter is most known for her performance as Julia Sugarbaker, a soft-spoken Southerner in the 1980s film "Designing Women."
She was also recognized for appearing in many Broadway productions and starred in the 1990s television drama "Family Law." Carter returned to the spotlight in 2006 and 2007 as a cast member of the hit show "Desperate Housewives."
PREVIOUS RELATIONSHIPS
Carter tried her hand at other relationships before meeting and marrying Holbrook. Unfortunately, her previous marriages ended in divorce. She married Arthur, a businessman, for her first union in 1961.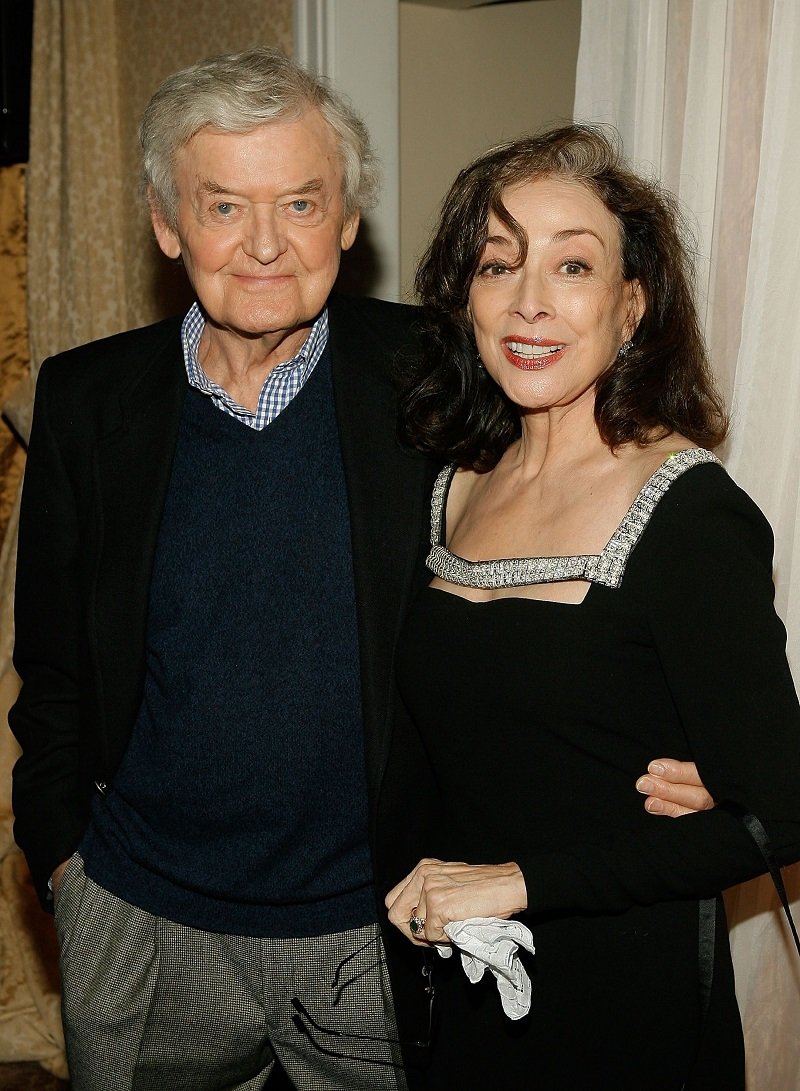 Hal Holbrook and Dixie Carter attending AARP The Magazine's Seventh Annual Movies For Grownups Awards in Los Angeles, California, in February 2008. | Image: Getty Images.
Their union produced Ginna, who is also an actress, and her sister Mary. According to reports, Carter took an eight-year break from acting to raise her children, and when she returned at the age of 35, she struggled to find employment.
She then married Broadway Actor George Hearn in 1977 after a falling out with her previous husband, but the marriage was short-lived. It was during this time she met her third and final husband.
MEETING HOLBROOK
Carter married Holbrook on May 27, 1984. Although he was 14 years older, they seemed to have had a unique understanding of one other and spent 25 years together.
The couple met while filming a TV movie, and her buddies realized they were the real deal at the moment. After several failures, she realized she had discovered the perfect one. Carter was 45 when she met Holbrook and became a stepmom to his three children.
Carter and Holbrook spent their happiest years together, dividing their time between their homes in Beverly Hills, California, and McLemoresville, Tennessee.
According to the actress, the key to their perfect relationship was in the timing of their meeting. Carter believed if they had met sooner, they would not have worked. However, sharing similar experiences made it easy to spot their uniqueness.
She also stated that they had a profound gloomy disposition and could not laugh or move on from the events of their lives. Instead, they battled the grief like melancholics.
Holbrook was reportedly skeptical about their marriage before their wedding despite the happiness they enjoyed as he wanted his third marriage to last. Fortunately, the union lasted until death did them part.
Holbrook did not remarry after Carter died of endometrial cancer in April 2010 and remained single until his death on January 23, 2021.
Please fill in your e-mail so we can share with you our top stories!