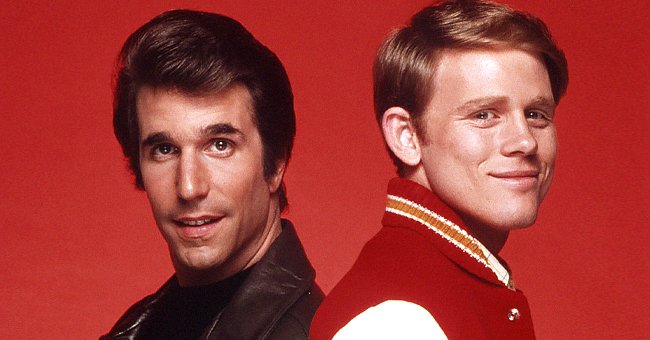 Getty Images
Heartthrob Henry Winkler Had 'Confidence Issues' & Realized Only at 31 That He 'Wasn't Stupid'
American Superstar Henry Winkler had difficulties growing up. He could not understand why it was so difficult for him to read scripts, and it took him 31 years to fully understand why.
Henry Franklin Winkler was born to German-Jewish immigrant parents in Manhattan, New York, on October 30, 1945. His father, Harry Irving Winkler, was the president of an international lumber company, and he worked alongside his wife, Ilse Anna Maria.
However, Henry had a difficult childhood. He reportedly suffered from low self-esteem due to his academic struggles throughout elementary school and high school.
Henry Winkler during CBS Summer 2005 Press Tour Party - Arrivals at Hammer Museum in Westwood, California [left]. Henry Winkler (left) and Ron Howard as Arthur 'The Fonz' Fonzarelli and Richie Cunningham in the sitcom 'Happy Days', circa 1980 [right]. | Photo: Getty Images
His parents ascribed his bad academic performance to his laziness and would make him spend long hours reading. They expected him to grow up and eventually work alongside them at the lumber company.
Young Harry made his first acting appearance in eighth grade playing the character Billy Bud in a play of the same title. After he graduated from McBurney High School and despite his struggles, he earned his bachelor's degree at Emerson College in 1967.
He also bagged a Master of Fine Arts degree from the Yale School of Drama in 1970. In 1978, Emerson College awarded him an honorary Ph.D. degree in Hebrew Literature.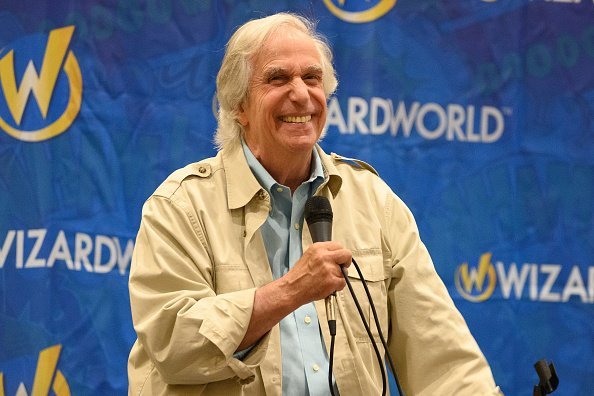 Henry Winkler on August 23, 2019 in Rosemont, Illinois | Source: Getty Images
ACTING CAREER
Henry viewed his plays as a key to his happiness and started nurturing the dream of becoming an actor in high school. If he was unsuccessful, he planned to become a child psychologist as he loved working with children.
He began his acting career by appearing in 30 commercials but landed his first movie role in 1974 in "The Lords of Flatbush." He played a member of a Brooklyn gang in the movie.
Henry rose to fame after ABC Studios cast him on their new series "Happy Days" in 1974. He played Arthur "Fonzie" Fonzarelli, a school dropout and greaser.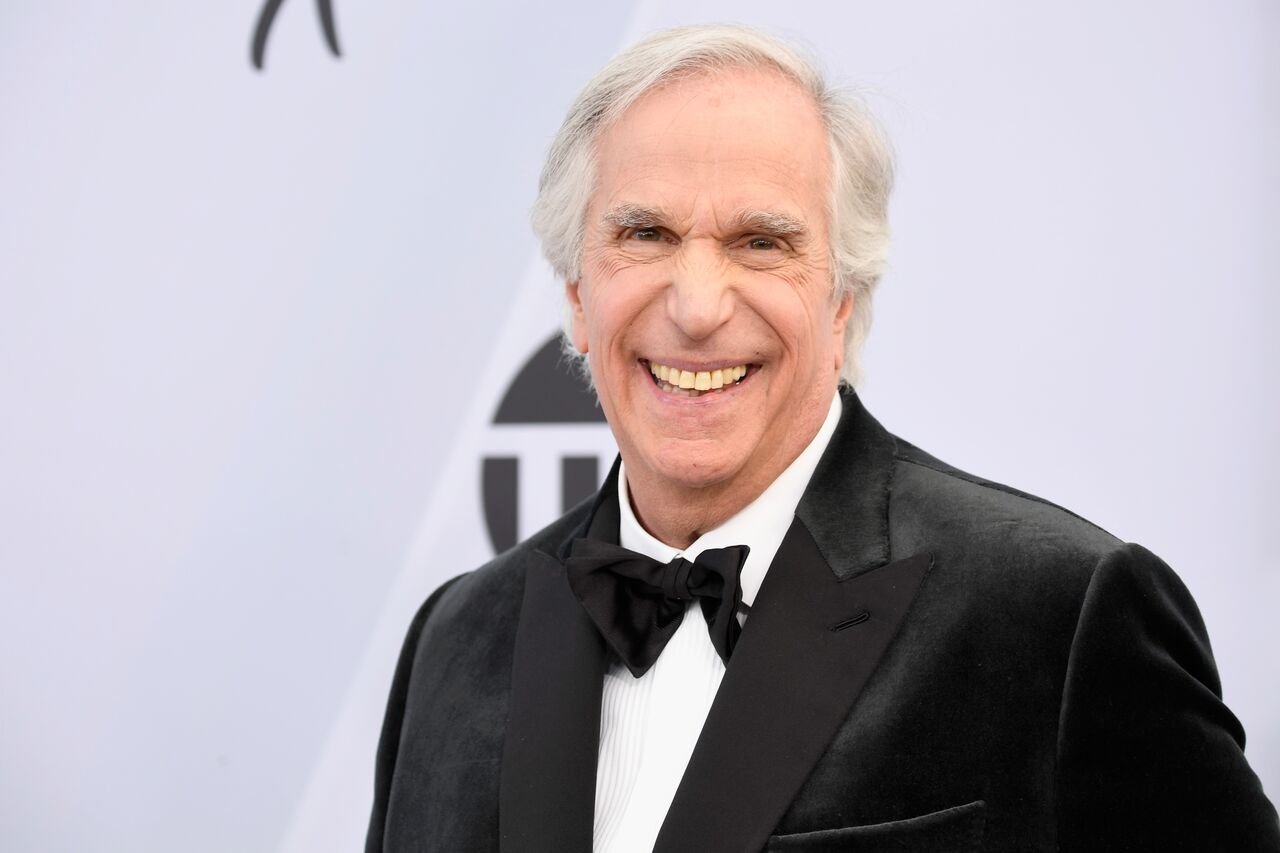 Henry Winkler attends the 25th Annual Screen Actors Guild Awards at The Shrine Auditorium in Los Angeles, California | Photo: Getty Images
However, there were fears from the studio that Henry's character would be seen as just a hoodlum. Thankfully, that changed when fans fell in love with Fonzie.
The show's popularity continued to grow, and Fonzie became an iconic character with his leather jacket, motorcycle, thumbs-up gesture, and usage of "Aayyyy!" becoming TV trademarks.
The 27-year-old Jewish man from New York was the biggest star on the biggest show with 22 million weekly viewers. Henry was also reportedly very polite, and he stayed on the show until production canceled it in 1978.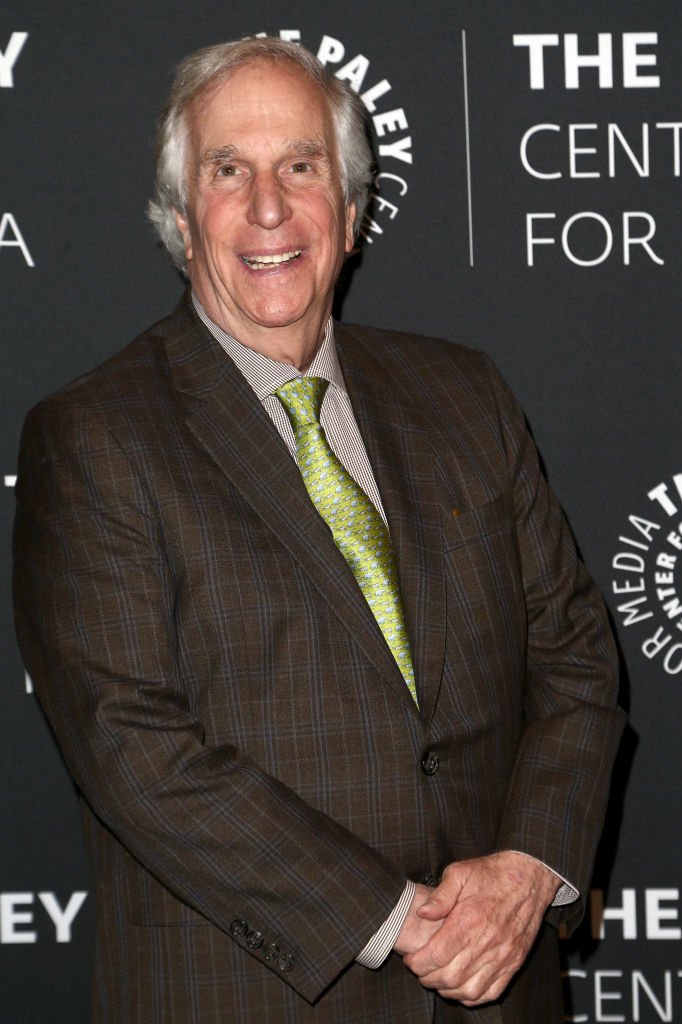 Henry Winkler attends The Paley Center For Media Presents An Evening With Henry Winkler at the Beverly Wilshire Four Seasons Hotel on February 12, 2020. | Photo: Getty Images
After "Happy Days," Henry turned to movie production when he could not get roles as an actor. He produced and directed movies like "MacGyver" in 1985 and "Sabrina the Teenage Witch" in 1996.
He returned to acting in 1996 with the movie "Scream" and "The Waterboy" in 1998. The actor also appeared on shows like "The Practice" (1997) and "Arrested Development" (2003).
Henry won his first-ever Primetime Emmy Award in the Outstanding Supporting Actor in a Comedy Series category for the HBO series "Barry." This win came after 45 years of hard work in the movie industry.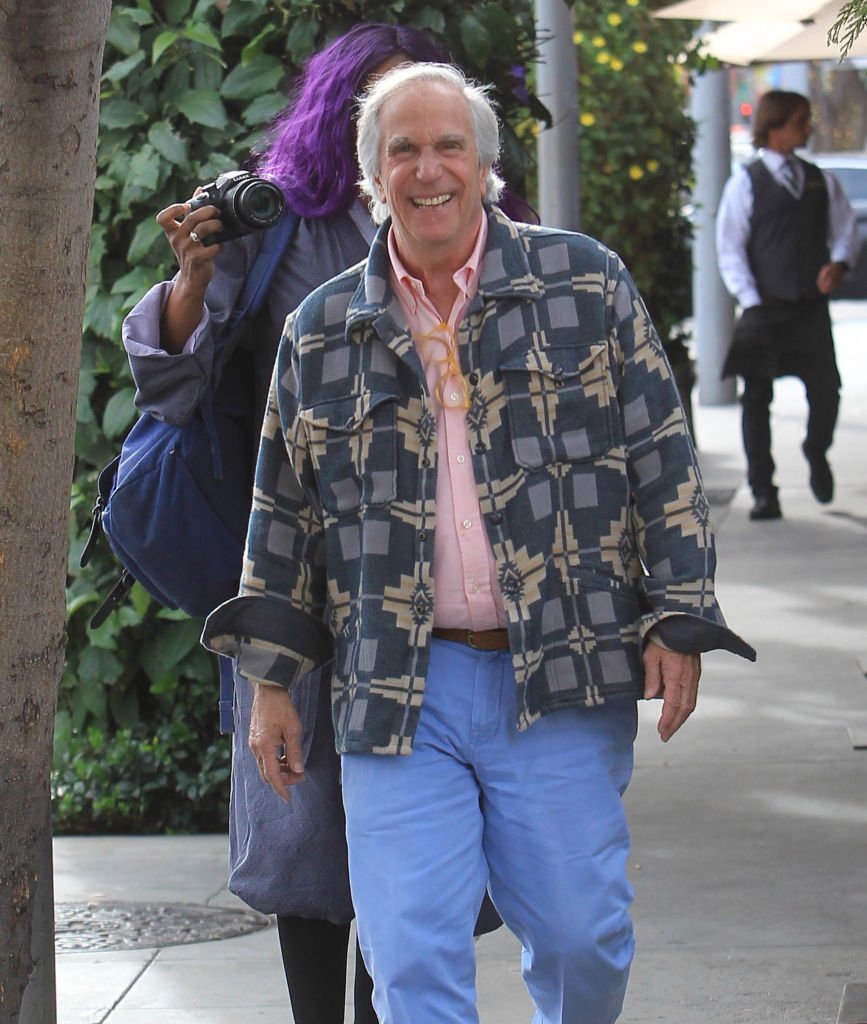 Henry Winkler is seen on November 26, 2019 in Los Angeles. | Photo: Getty Images
SPEAKING ON DYSLEXIA
In an interview with NPR, Henry explained he was 31 years old when he took his stepson Jed Weitzman to get tested and evaluated for dyslexia. While there, he realized most of the symptoms were similar to those he experienced as a child.
Henry revealed he spent his younger years believing he was stupid due to his learning difficulties. He felt relieved at the realization that what happened to him had a name and he was not stupid. But he was also angry he had to deal with that.
Henry explained he was grounded for 97% of his high school years and mostly only saw the moon through his window. The actor declared those hardships encouraged him to succeed and appreciate his differences, which prompted him to write a book, reach out and educate others.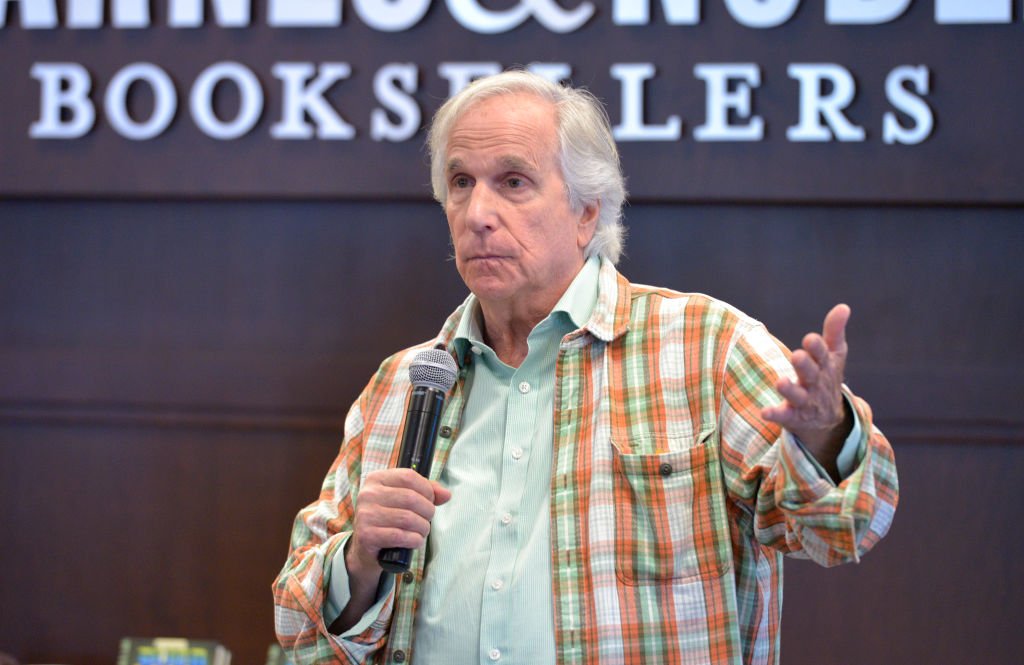 Henry Winkler attends a meet-and-greet for his and Lin Oliver's new book "Alien Superstar" at Barnes & Noble at The Grove on October 13, 2019. | Photo: Getty Images
He explained that it also made him realize there are many roads to success. Henry admitted his reading difficulties expanded the pressure he felt during auditions.
On Monday mornings at the "Happy Days" reading table, the actor found it difficult to read his lines and covered up his mistakes with humor, which was a coping mechanism.
HIS BOOKS
Henry Winkler is the co-author of the children's book series "Here's Hank," which is about the struggles and adventures of a dyslexic child named Hank Zipzer.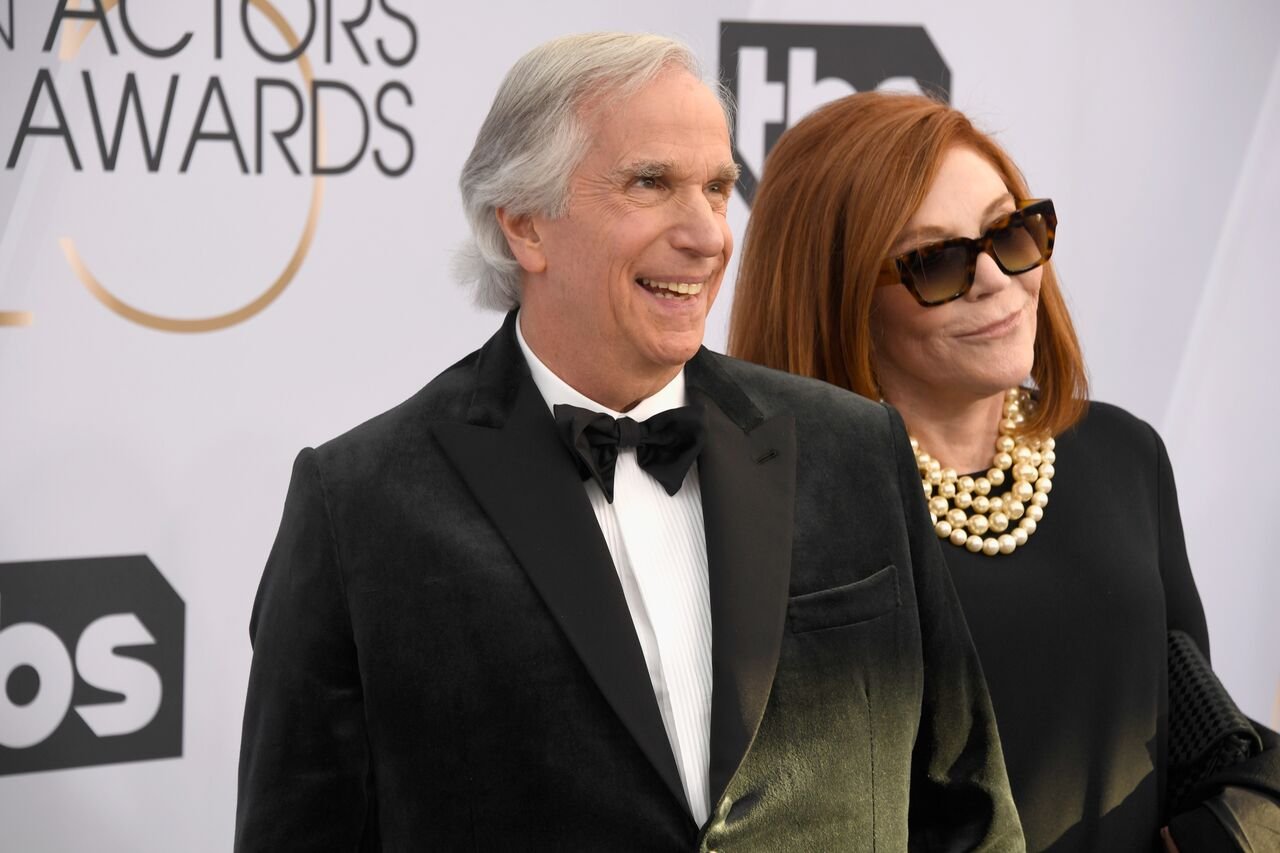 Henry Winkler and Stacey Weitzman attend the 25th Annual Screen Actors Guild Awards at The Shrine Auditorium in Los Angeles, California | Photo: Getty Images
The actor and writer pulled from his experiences with dyslexia to write the book. He admitted he never thought he could write a book when his agent first raised the idea.
That all changed when he was introduced to writer Lin Oliver, the Society of Children's Book Writers and Illustrators executive director.
They came up with the Hank Zipzer idea and infused it with a dose of comedy. Henry and Oliver have since written 29 books over the space of 15 years. The books are written with different variations of dyslexia in mind as the condition differs in people.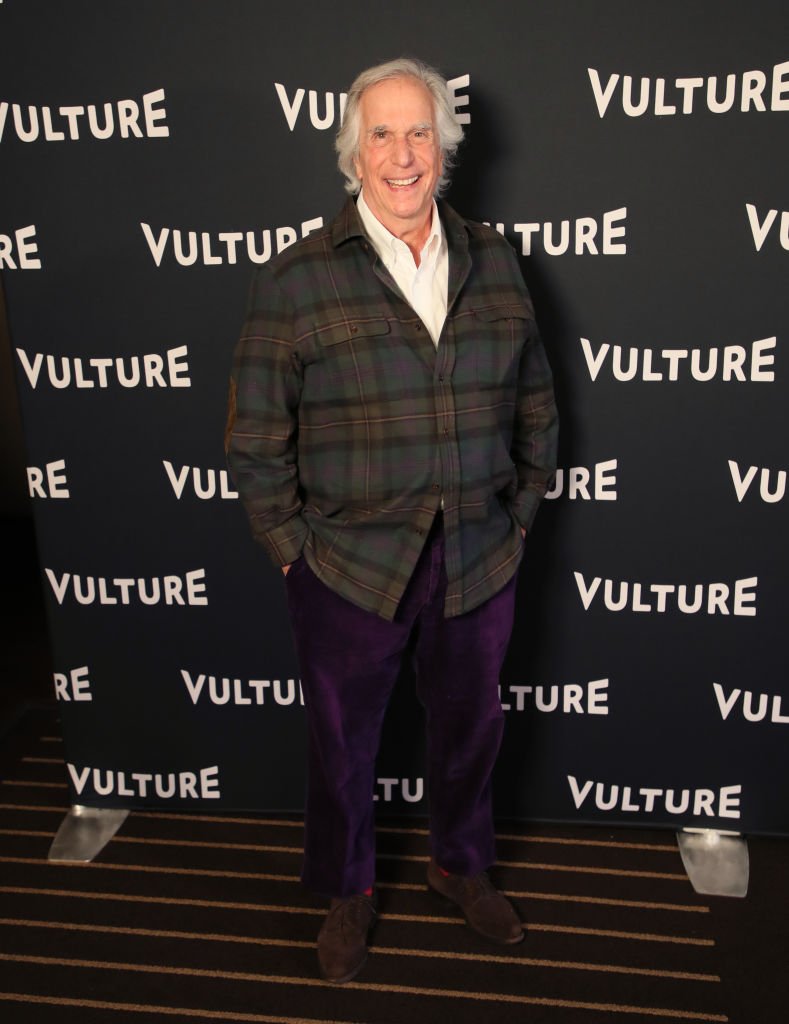 Henry Winkler attends Vulture Festival 2021 at The Hollywood Roosevelt on November 13, 2021. | Photo: Getty Images
Thus, the books contain ample white space on each page, and they are
written
in the Dyslexie font to improve legibility for the dyslexic brain. The actor and Oliver did this with the help of Dutch Designer Christian Boer.
PERSONAL LIFE AND HIS TIME ON "HAPPY DAYS "
Speaking to ABC, Henry once explained how he did almost all his stunts on "Happy Days," including a water skiing scene where he jumped over a shark.
He explained that unlike his Fonzie character in the movie, he was a very different person in reality. He never even owned a motorcycle which was one of his TV trademarks.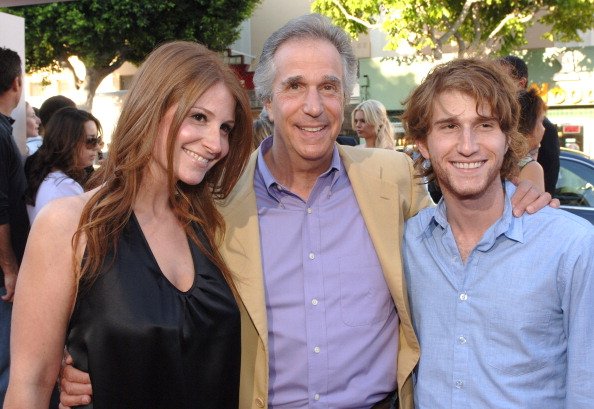 Henry Winkler and his daughter Zoe and son Max during "Click" Los Angeles Premiere - Red Carpet at Mann Village Theatre in Westwood, California, United States | Photo: Getty Images
Also, changing his voice when playing Fonzie made him believe he could do anything. The actor also learned being cool was being authentically himself.
Henry married Stacey Weitzman on May 5, 1978, and the couple is known as one of Hollywood's favorites. They met at a clothing store in Los Angeles where Henry went shopping for a sports coat.
The store was one of Stacey's PR firm's clients, and the actor sought her help in choosing a coat. He then asked her out when he returned to pick the jacket.
While Henry was running his movie career, his wife was supporting him from the sidelines. They have two children, Zoe Emily Winkler and Max Winkler. Stacey is also a mom to Jed Weitzman, who she had from a previous relationship.
She was diagnosed with breast cancer in 1998 but quickly went into remission. Stacey's cancer returned in 2001; she underwent a double mastectomy and has been cancer-free since.
Since then, Stacey has also appeared in a couple of movies, including "As Told by Ginger" and "The Touch."
Please fill in your e-mail so we can share with you our top stories!