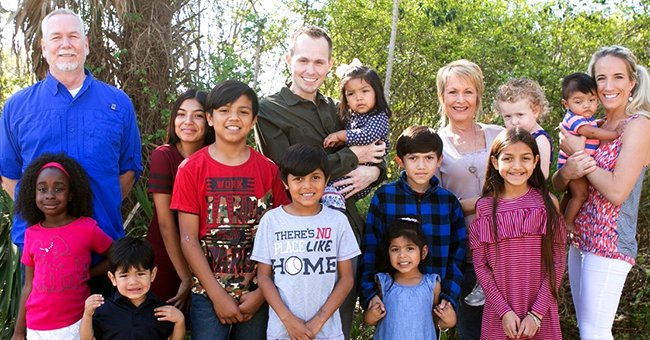 twitter.com/wellbelove
Childless Couple and Parents Adopt 9 Foster Care Siblings to Save Them from Being Separated
Nine foster children were at risk of being separated, but one family decided to take them all in. The kids were ecstatic that they could stay together.
In 2018 a Tampa family took on a significant challenge when they said yes to the adoption of nine kids. The adoptive parents did not want the siblings to be separated, so they opened their home to all of them.
Peggy Smith, 28, didn't have any children of her own. In an instant, her family grew to six. Smith knew it sounded crazy, but she couldn't find a good enough reason to say no to the adoption.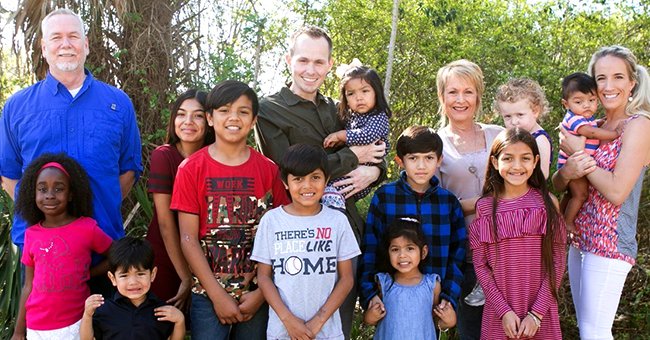 A family saw nine siblings in need of a home and decided to adopt all of them | Photo: Twitter/wellbelove
THEY COULD NOT BE SEPARATED
Smith and her husband became aware of the kids who needed a home via a Facebook page. The Heart Gallery of Tampa detailed the story of a group of siblings looking to be adopted. However, there was a catch.
The group was extremely close-knit, and they could not be split up. After seeing the post, Smith started to wonder if she was meant to adopt all of the kids.
ASKED THEIR PARENTS TO HELP
Smith stated: "Why not us? We're young. We have a beautiful home. Why not help these kids out and grow our family this way?" She knew it would be almost impossible for her to take in all nine children.
She decided to enlist the help of her mother-in-law, Loryn Smith, and her husband, Thad. The older couple agreed to be parents again and took in five of the children. Smith's parents-in-law had lots of experience raising adoptive kids.
GROWING UP TOGETHER
The parents had previously adopted 15 children and also had five biological kids. Smith knew that keeping the siblings in the same family would ensure they were never separated. The mother-in-law shared that she immediately wanted to help.
She added:
"Most importantly, to let siblings grow up together. They didn't make the choices that separated them, and they deserve to be together."
STAYING IN THE SAME FAMILY
Smith took in the four younger children, and thankfully, the five older ones would live minutes away in the care of the parents-in-law. They would be able to visit frequently and see each other without any issue.
The eldest sibling, Desiree, expressed: "It's a good thing to be able to come home and be with your siblings again." While it is a unique experience trying to raise nine kids, the parents would not trade it for the world.
THEY LOVE THEIR NINE KIDS
They have many happy moments, and Smith is thrilled to share her love with her growing family. The parents initially thought there were only eight kids as per the Facebook post. However, they soon found out that baby number nine had arrived.
They were elated to adopt and meet him. The family's ten-year-old daughter also wrote them a card thanking them for keeping them together, and the parents wouldn't have it any other way.
Please fill in your e-mail so we can share with you our top stories!