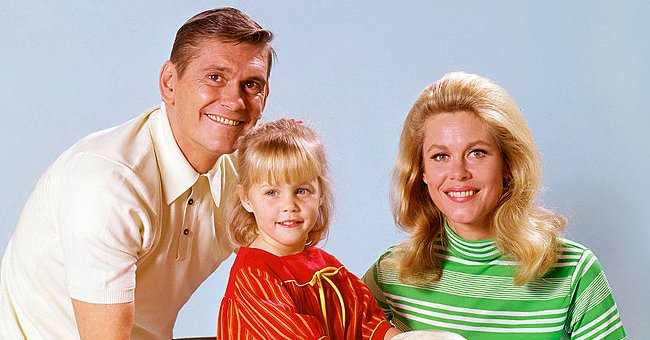 Getty Images
'Bewitched's Erin Murphy Shared the Role with Her Sister - She Was Gone after Only 18 Episodes
Erin and Diane Murphy were both handpicked during an audition to play the same role; however, one of them excelled at it, and the other? Not so much. Here are the details.
When people hear the word "twins," they usually expect to see a pair of kids who are so identical, everyone but their parents will be unable to tell them apart.
That was most certainly the case with actress Erin Murphy and her twin sister Diane Murphy. Both women look alike, but their interests are fraternal.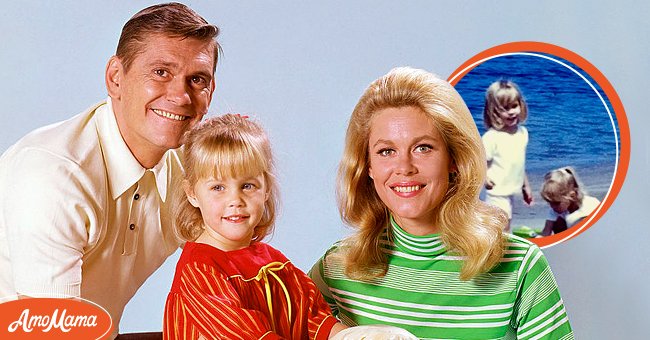 Bewitched star Erin Murphy in a promotional picture. | Photo: Getty Images
For proof, one need not look further than their performances when chosen to be child actors. The situation was a tricky one, but it was perfectly molded to suit both kids.
In truth, the production team had only needed one child for the role of "Little Tabitha" on TV's Bewitched; however, the scenes would be long, and laws were limiting the amount of time a child star could appear before a camera.
Thus the crew auditioned Twins, which is how Erin and her sister qualified for it. When asked about how she landed the role, the talented actress revealed that it began when the beloved series announced the third season in color.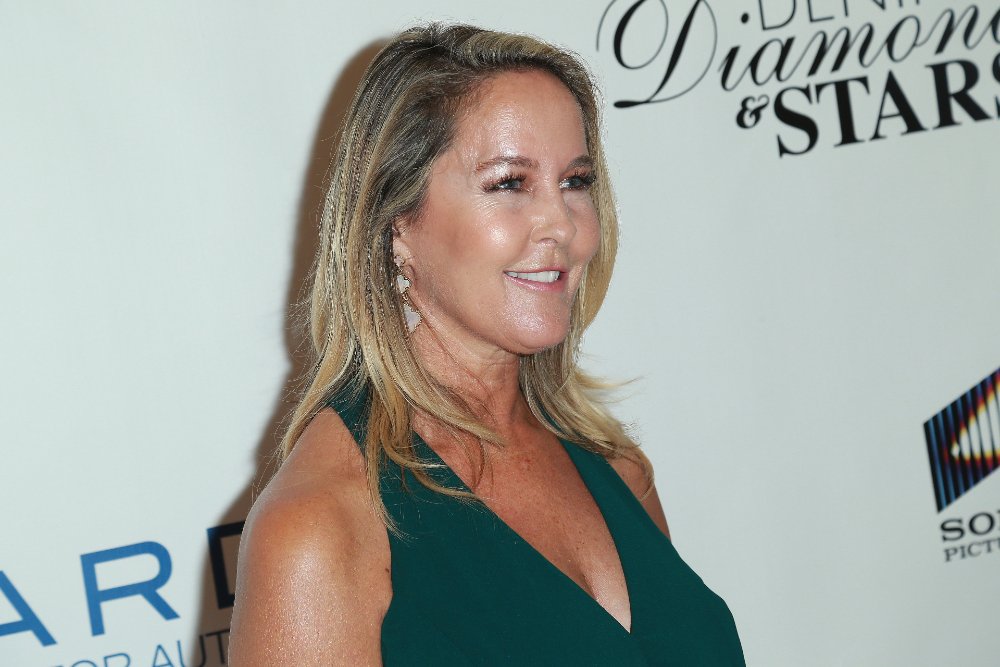 Erin Murphy attending the 13th Annual Denim, Diamonds And Stars in Westlake Village, California, in October 2018. | Phone: Getty Images
"They were looking for someone who looked like Elizabeth Montgomery and wasn't afraid of the lights. I auditioned with my fraternal twin sister Diane, and we got the part," Erin told Fox News.
The producers hit the jackpot with Erin and her sister because they seemed to complement each other. As they wanted, Erin thrived in the light, excelling in closeups, while her sister Diane was only good with long cuts and far-off angles.
As a young adult at 21, she settled down on a ranch in Arizona and taught acting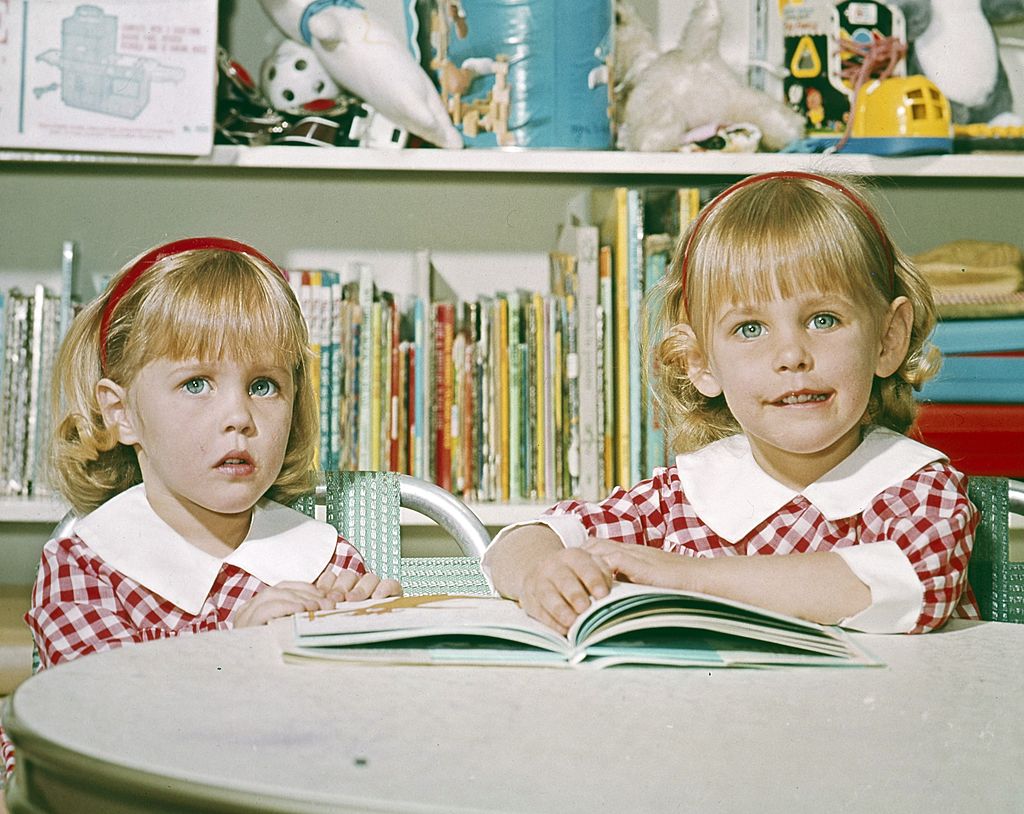 Erin and Diane Murphy on the set of TV series "Bewitched" on May 22, 1969. | Photo: Getty Images
Unlike Erin, Diane seemed to wilt under the spotlight, and it was undeniable she did not like it. Not only did she make mistakes because of her nerves, but she would also burst into tears whenever it was her turn to appear on camera.
The actress even once confessed that she was more like Elizabeth than she was her mother. Erin once said in an interview:
"From the time I was a baby, I loved it. I liked the lights and loved being on my set. My sister used to cry when they would bring her on set. Even now she hates it."
The twins, who were welcomed on June 17, 1964, in Encino, California, USA, remained with the show as a unit for 18 episodes of the first season, after which Diane skipped out.
Anyone could have seen her exit coming; not only did she lose her nerves, but she also started to look less and less like Erin as time flew by.
On the other hand, Erin spent six seasons on the sitcom, broadcast between 1964 and 1972. The show did so well, it remains popular, and even today, it continues to be seen worldwide in syndication.
Her time on the show was primarily spent as a child, but Erin has fond memories because it plays an essential part in her happy life. In an interview with ABC, she revealed that Agnes Moorehead's dressing room was one of her favorite places.
Moorehead, who played Samantha's mother Endora, passed away in 1974 at age 73, and Erin had nothing but sweet things to say about her, including how she perceived the late actress as a grandparent. Erin said:
"She was probably my favorite person on the show in retrospect. I loved her like a grandparent... She'd do little things like draw little cartoons for me in between scenes. She'd tell me stories.."
Another person among the cast members she liked was Elizabeth Montgomery, who played her mother, Samantha. Unfortunately, the actress died of colorectal cancer in May 1995 at age 62.
Erin looked up to Elizabeth just like she did her birth mother; the two had to spend a lot of time together while filming the show, and along the line, they developed a strong bond.
The actress even once confessed that she was more like Elizabeth than she was her mother. She thought it was hilarious — just like the woman's nose wiggle, which Erin once confessed was a "camera trick."
After the show ended, Erin stayed relevant by doing commercials and some modeling, and of course, auditioning alongside other child actors, including Jodie Foster and Helen Hunt.
Despite her love for the screens, she turned down many offers, and when her family moved from Los Angeles to Orange County when she was in sixth grade, Erin and her sister were given a chance to be normal kids.
Erin went on to become a cheerleader and homecoming queen. It was an excellent time for her, and whenever she looks back, the actress knows that she genuinely enjoyed "the best of both worlds."
As a young adult at 21, she settled down on a ranch in Arizona and taught acting. She was already married with her first child, and she was still getting calls when film shoots were in town.
Soon she started taking jobs behind the camera in production and make-up — the multi-talented woman has even worked as a stunt and photo double for famous Virginia Madsen and Oscar winner Melissa Leo.
When she's not acting or helping out behind the scenes, Erin may also be found working on possible future projects, she reportedly starred in three plots recently, and one of them may get picked up.
In the meantime, Erin, who is currently married to Darren Dunckel, will remain a doting mother to her six children, whom she shares with three different men, including Dunckel, and she's doing it all while looking her very best.
In March, she made a rare red carpet appearance at the 24th Family Film Awards in Los Angeles, where she got to spend time with the event's Lifetime Achievement award winner, Ann–Margret.
Erin was dressed simply in a strapless, knee-length black dress that flattered her figure for the event. She might not be a little girl anymore, but Tabitha still shines through.
Please fill in your e-mail so we can share with you our top stories!