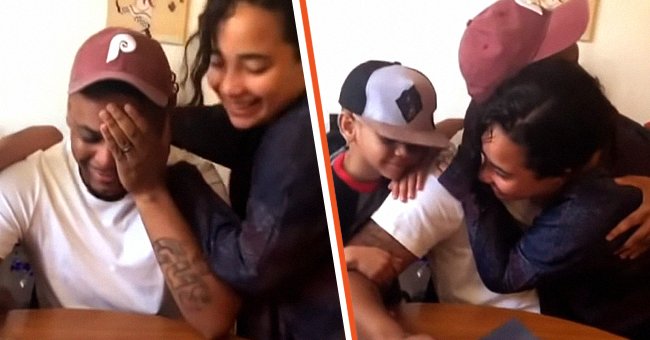 youtube.com/InsideEdition
Girl Moves Stepdad to Tears Asking Him to Adopt Her: '10 Years Seems Long Enough, Don't You Think?'
A man was moved to tears after his stepdaughter prepared him an emotional Father's Day surprise with an unusual request that would define the rest of their lives.
Gus Roman, a Pennsylvania man, took on the father role in Alexa Figueroa's life following the death of her biological dad. Since she was two, he has raised her as his own but never made his 'dad' role official even after marrying her mom, Mia.
Years later, the couple gave the youngster the beautiful gift of a brother, Noah, completing their beautiful family. But there was always something missing.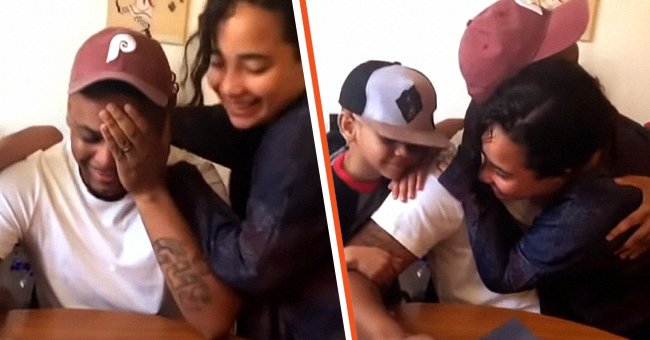 A picture of Alexa Figueroa and her brother Noah, embracing Gus Roman | Photo: youtube.com/InsideEdition
As Noah grew older, he began wondering why his big sis had a different last name, asking her repeatedly if she would eventually change hers so they could both have the same last names. For most of her life, Alexa feared changing her last name would mean giving up the last piece of her late dad she had left.
Hence, she remained hesitant for years as a result, and Roman, who always wanted to become her dad officially, remained patient all the while, hoping she would come around. Eventually, Alexa's mom came up with the ideal way out. She explained:
"I said no matter what her last name was, Eddie would always be her dad and so would Gus, and explained how lucky she was to have two dads that loved her so much."
Mia suggested the teenager could hyphenate her last name to include the names of her two dads. She embraced the idea instantly, and for the first time in her life, felt sure of her next phase.
Alexa finally got the chance to make her decision known on Father's Day 2018, which coincided with the anniversary of her late dad's death. She gifted her stepfather a photobook to celebrate him. As Gus flipped through the pages, he stumbled upon a photo of Alexa holding up a written note that read:
"Hey Dad! 10 years seems long enough don't ya think?! Wanna adopt me?"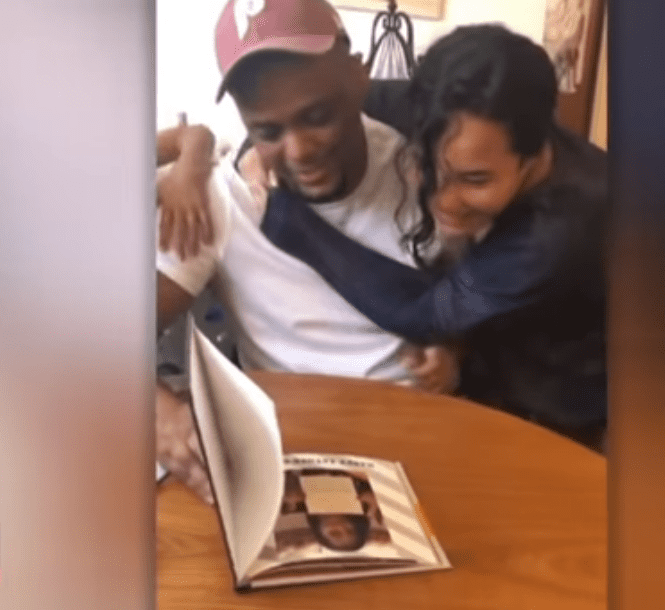 A picture of Alexa Figueroa hugging Gus Roman as they look through an album| Photo: Youtube/insideedition
Gus immediately broke into tears, holding his head in his hands in an effort to mask his emotional outburst. The gesture only earned him sniggers from his wife, son, and new daughter. As the then-13-year-old embraced the proud dad, he quickly gave his response, saying:
Admittedly, Gus has always looked forward to the remarkable day but never tried to push for it as he respected his stepdaughter and wanted it to solely be her decision if it ever happened. Watching himself become a legal father of two overnight was the best he could have hoped for.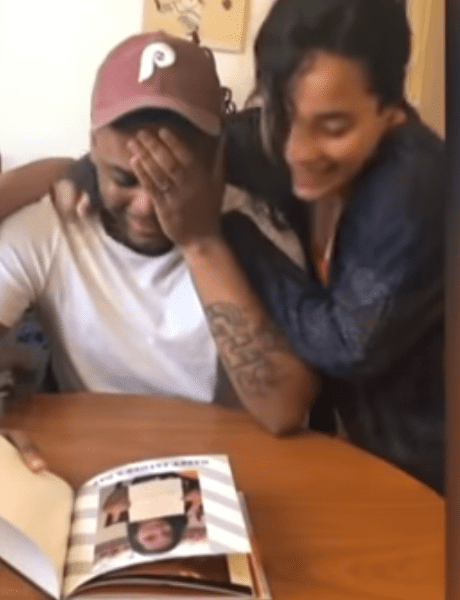 A picture of Alexa Figueroa hugging Gus Roman as they look through an album | Photo: Youtube/insideedition
Explaining why the family dished out the surprise on Eddie Figueroa's death anniversary, Mia noted that after over twelve years of marking the heartbreaking date with painful memories, they finally wanted to make happy ones.
Sure enough, the mom of two captured the beautiful moment in a video, which has since gone viral. Reacting to the heart-melting story, a YouTube user wrote:
"Takes a real man to step in to love and take care of another man's child just as his own. I salute this man to the fullest."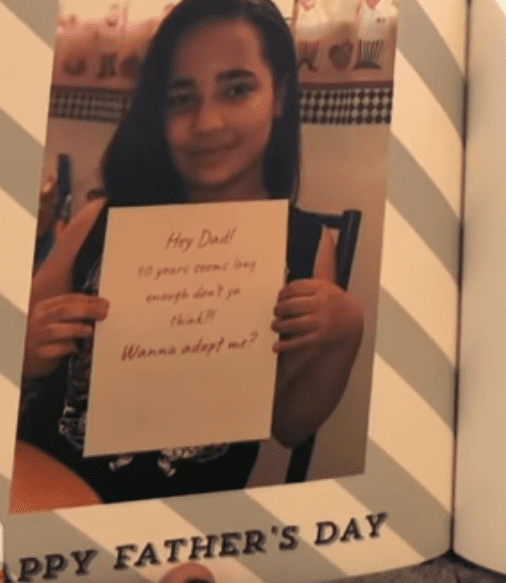 Alexa Figueroa's heartwarming father's day gift | Photo: Youtube/insideedition
Another agreed, commending Gus for being the ideal father figure role model. Most expressed how delighted they were that Alexa finally got her happy ending. A comment read:
"I'm happy for her. From someone who never knew their father, you always feel incomplete. I'm glad she got to call someone dad."
Stories such as these make one realize the true meaning of family, cherish every moment spent together, and utilize them as an opportunity to spread love, and create memories while at it.
Please fill in your e-mail so we can share with you our top stories!