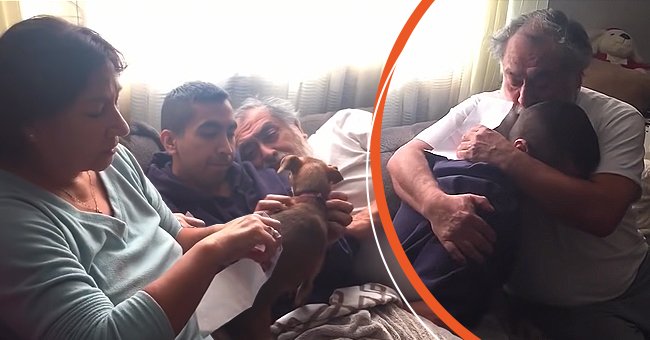 youtube.com/joeytrombone
Son Surprises His Parents by Paying off Their Mortgage for Christmas
A New York-based app developer sat down on a couch with his mom, dad, and pet dog on Christmas day back in 2014. He then handed them a small dog-eared envelope, telling them he had "one more gift for them."
Festive occasions bring people together, especially Christmas, when families and friends celebrate the annual holiday season by indulging in feel-good moments, preparing delicious meals, and exchanging thoughtful presents.
While it is quite unlikely for parents to receive gifts from their children, it is also a priceless feeling, especially if the present is meaningful and special.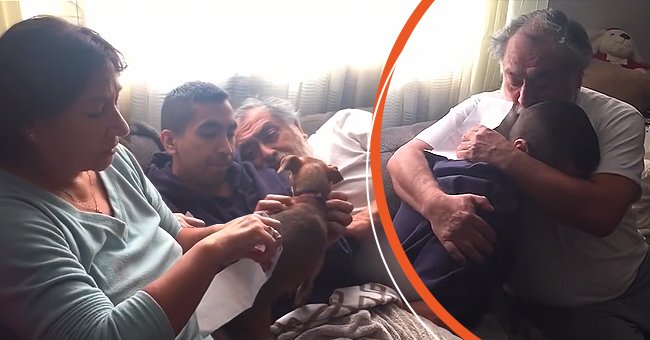 [Left] Riquelme's mother proceeds to open the envelope. [Right] Riquelme sharing an emotional hug with his father. | Photo: youtube.com/joeytrombone
ONCE UPON A CHRISTMAS
Joe Riquelme's parents had no idea their son was planning the perfect Christmas miracle for them. As they sat with their beloved son to enjoy some family time together, they didn't know they were in for a grand surprise.
Riquelme recorded the heartwarming moment where he sat between his parents and their pet dog. His father had his head resting on his son's shoulder.
The young man then reached in the pocket of his hooded sweatshirt and took out a small dog-eared envelope. His dad lifted his head to see what his son was doing, and his mother wondered what could be inside.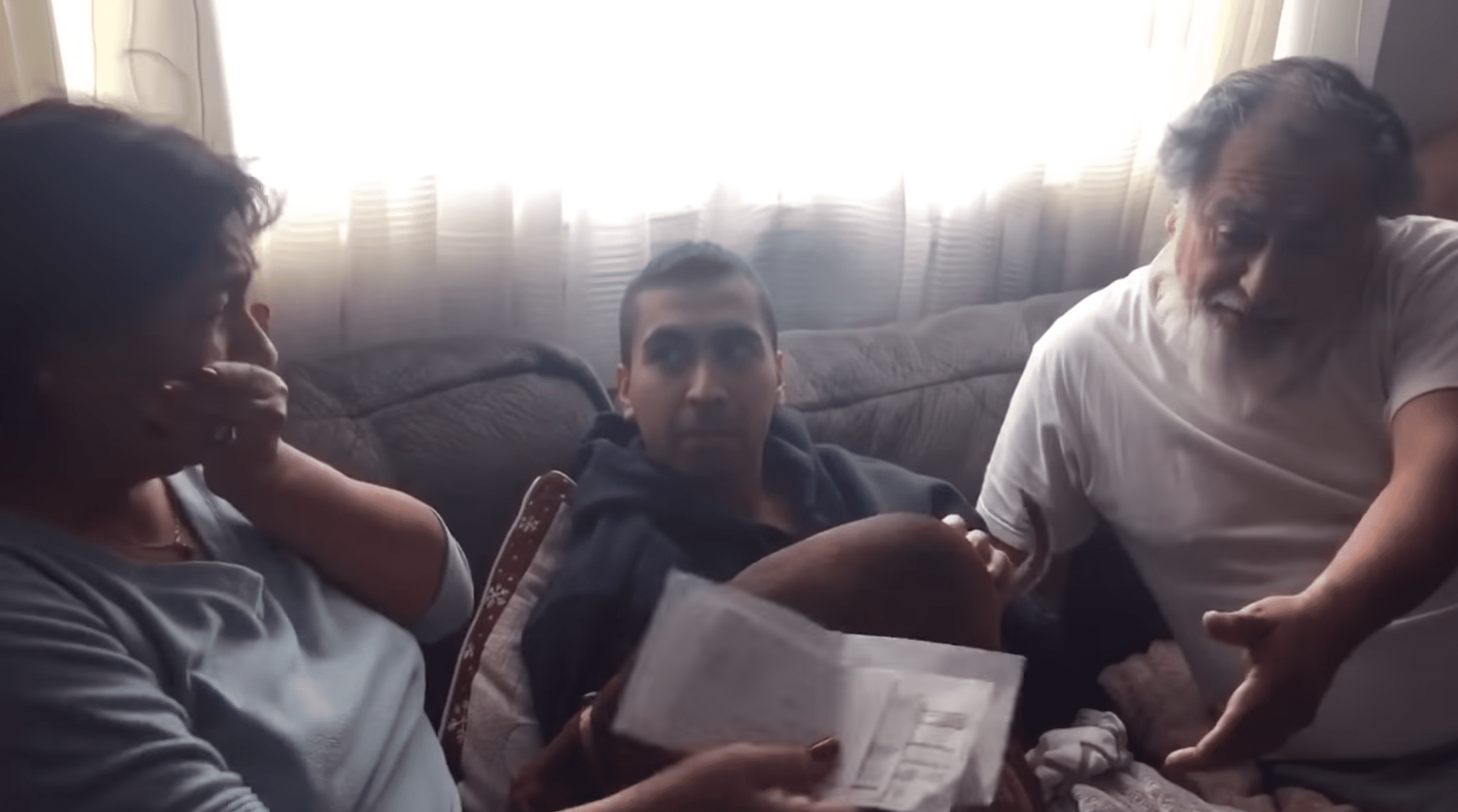 Riquelme's mom hands over the envelope to her husband after reading it. | Photo: Photo: YouTube.com/joeytrombone
CHRISTMAS PRESENT
As he proceeded to hand over the white envelope to his mother, Riquelme uttered these words to his parents:
"I have one more gift for you".
With curious expressions and absolutely no clue about what was happening, his mom began opening the envelope. To her surprise, the envelope contained a handwritten note and bank documents proving their house had been paid off.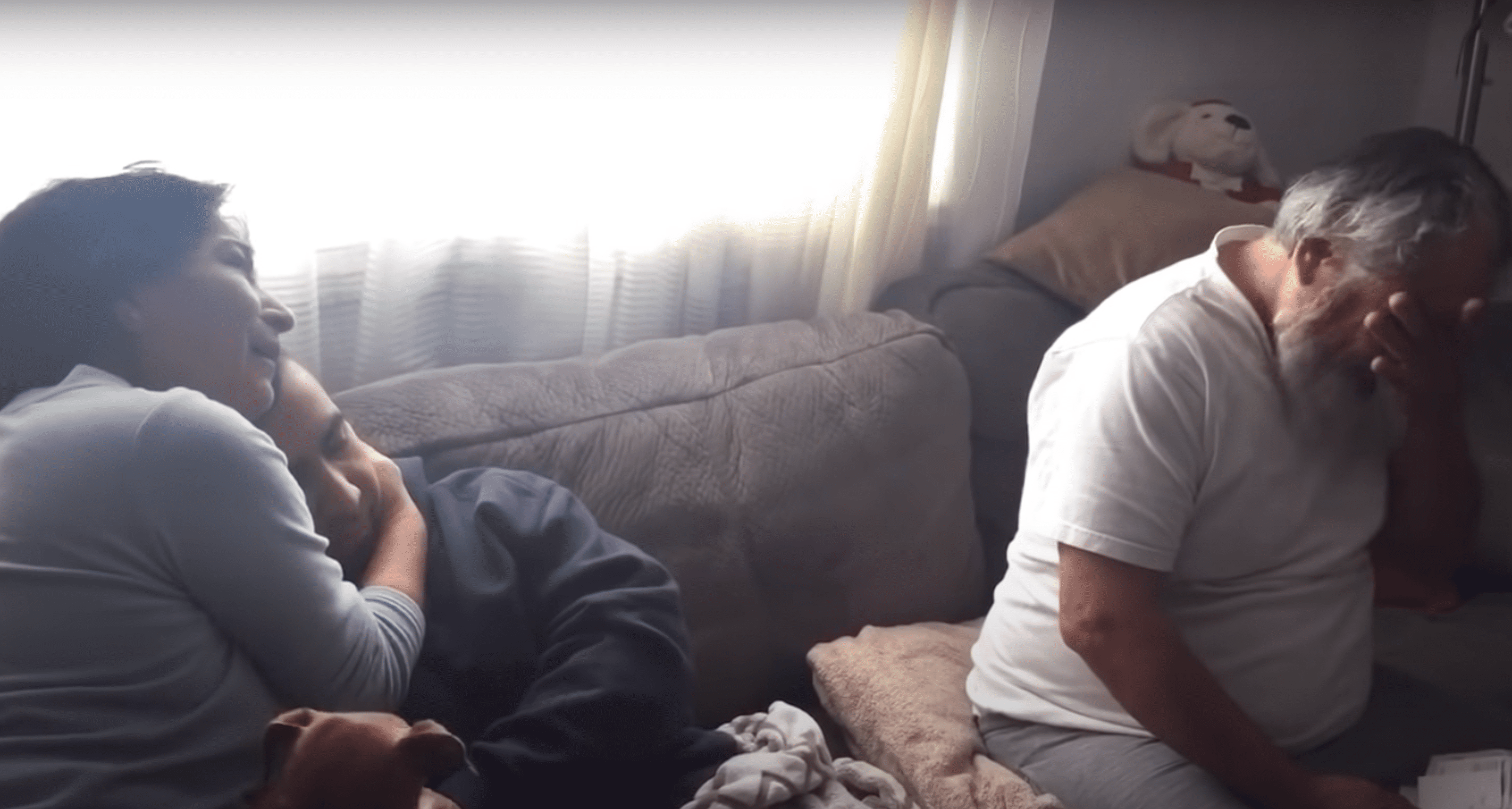 Riquelme's parents were overwhelmed with emotions the moment they opened the envelope. | Photo: YouTube.com/joeytrombone
HEARTWARMING REACTION
His mom burst into tears of joy and was a whirlpool of emotions as she tried to process what her son had just done for them. She then began reading the small note her son had slipped inside the envelope:
"Your house is paid off. Merry Xmas. - Joe (sic)."
In the bottom right corner of the same handwritten note was a small box Riquelme had drawn with a list of three things his parents had done for their family - raising kids, college loans, and mortgage. He had placed tick marks next to all three of them.
His overwhelmed mom then handed over the envelope to her husband and began smothering her son with hugs and kisses. After going through the bank documents and the heartfelt note, the father and son shared an emotional hug.
Riquelme graduated from the University of California at Davis and has worked in the semiconductor industry. In 2013, he founded the New York-based startup Videoshop, a video-editing app available for iOS users.
The successful app developer shared the heartwarming video on his YouTube on December 27, 2014. So far, the viral video has garnered 11,281,105 views, with several netizens leaving likes and comments.
NETIZENS REACT
One user wrote: "I like how they're all cuddled together on the couch before he even gives them the present." A second one added:
"When the father sighs you can see the burden leave his spirit, this is just the most wonderful thing guys..(sic)."
Riquelme also took to his Facebook to share a heart-touching post, where he shared a collage of the heartwarming YouTube video. Indeed, Riquelme's Christmas present for his parents was not only memorable but also thoughtful.
Please fill in your e-mail so we can share with you our top stories!