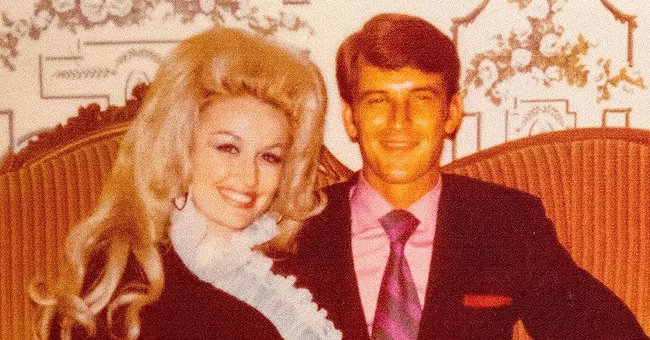 Instagram/dollyparton
Dolly Parton's Spouse Remains by Her Side & Out of the Limelight during Their 56-Years Marriage
Dolly Parton is a living musical legend, but unlike the star, her husband, Carl Thomas Dean, stays out of the public eye. Even so, Parton has had his unwavering support throughout their long-lasting marriage.
Dean's nature kept him out of the spotlight, while Parton's keeps her in it, but the star's fame never came between the pair who fell in love the moment they met.
Dolly Parton spoke about the secret to her long-lasting marriage with her partner Carl Thomas Dean, and the couple is still as in love as they were almost six decades ago.
The two lovebirds have been married for more than five decades, and Dean remains one of Parton's number one supporters.
With such a bond, the star shared advice that worked for them in their journey together to help other couples reach their goals.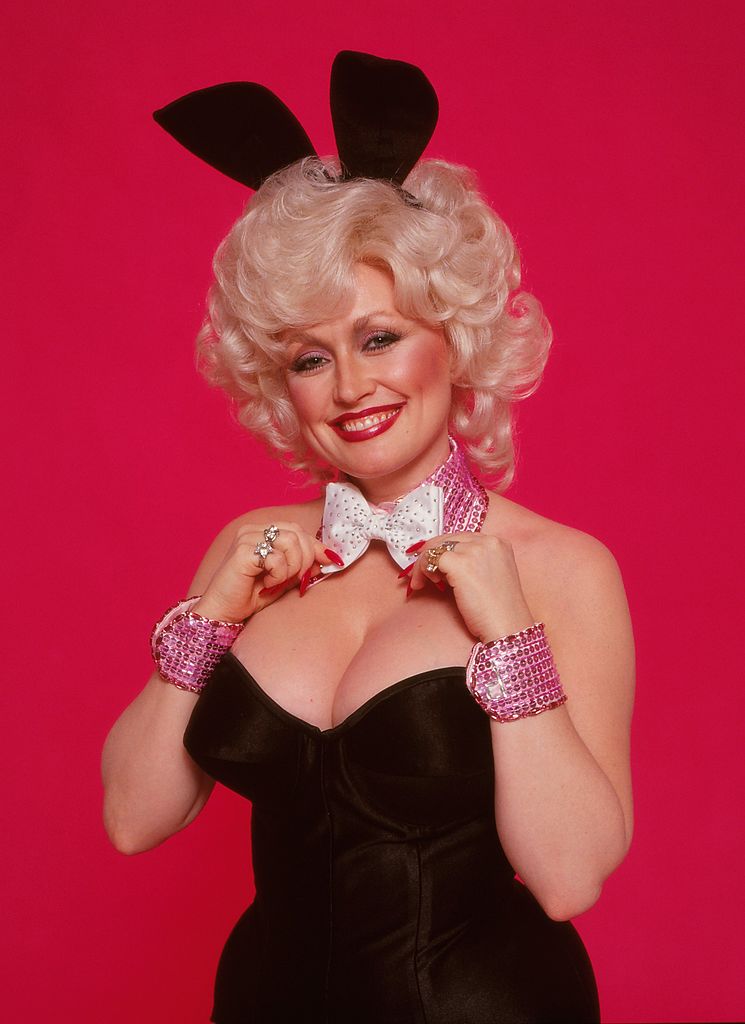 Dolly Parton poses during a portrait session in Los Angeles, California in 1978 | Photo; Getty Images
The key to understanding their unique relationship, however, lies in the difference in their personalities. Here are some of the important details regarding the two.
WHO IS THIS STRONG AND SILENT SUPPORTER?
His name is Carl Thomas Dean, a Tennessee native whose romantic love story with Parton began on the first day she moved to Nashville in 1964.
The talented artist had just been 18 at the time while Dean was 21, and they reportedly met outside of the Wishy-Washy Laundromat in Music City.
Just like in the movies, the pair fell in love the moment they laid eyes on one another and started seeing each other shortly after.
SHE WAS ASKED TO "THINK" ABOUT THE WEDDING
A couple of years after they met, the songstress and Dean went public with their relationship by consecrating it with a religious wedding held at a church in Ringgold, Georgia, in May 1966.
She put a lot of passion into it, but they made sure that there was no stress in the planning.
At the time, she had just started making a name for herself, which is why her record label, Monument, was worried about her tying the knot.
Parton was encouraged to "think" about the wedding, but she had been sure of her decision which is why she eventually decided to elope with Dean. For her, it was him or no one else.
The couple's ultimate test came when Parton's career took off but luckily for her, Dean had no qualms about it, and he also wanted no part of it because of his introverted nature.
According to her, Dean likes to hang around the house even though he knows she's the opposite, traits they admire in each other.
THE FORMULA TO THEIR BLISS
Given how much the Grammy Award winner and Dean get along, it is no surprise that many fans often ask them how exactly their relationship remains solid despite its dynamics.
One of the things that have helped the couple maintain their strong bond is their tendency to spend time apart and the easy acceptance regarding each other's stand on some essential subjects.
According to Parton, Dean found his ways to support her — something she can get behind. Another secret to the longevity of their union has to do with their conscious decision to keep the romance alive.
In an old interview with People, Parton revealed that she and her husband still have their "little times," for example, how he makes sure to get her the first yellow daffodils that bloom in springtime.
When he's not doing that, he writes a little poem she said is "priceless and like a date in itself." Parton keeps his interest in her alive easily because of her passionate approach to things.
The first and last time Dean accompanied Parton to a social function was back in 1966 when they attended the BMI dinner.
Parton was honored with a songwriting award for the recording of "Put It Off Until Tomorrow." However, Dean made his wife understand that he wanted nothing to do with the entertainment business when all was said and done.
Since then, very little has been heard from him — that is, until they celebrated their 50th wedding anniversary in 2016 during a private but glamorous ceremony that went down in Nashville, Tennessee.
"My first thought was, I'm gonna marry that girl," Dean revealed while speaking of his first brush with Parton. He added:
"My second thought was, Lord, she's good lookin. And that was the day my life began. I wouldn't trade the last 50 years for nothing on this earth."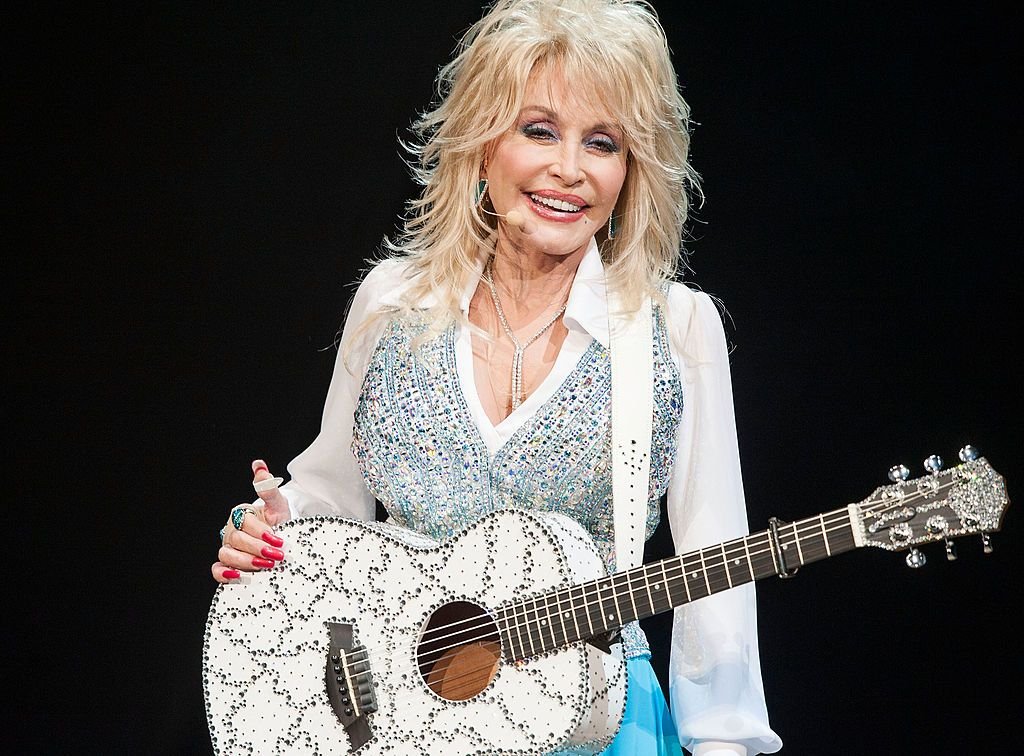 Dolly Parton performs at Agua Caliente Casino on January 24, 2014, in Rancho Mirage, California. | Photo: Getty Images
The longtime couple renewed their vows in May 2016 to mark their 50th anniversary. Because Parton was not satisfied with her 1966, she spared no effort for the intimate renewal ceremony.
She put a lot of passion into it, but they ensured there was no stress in the planning. Only a few friends were in attendance, and the ceremony took place in the Chapel at their home.
The songwriter looked beguiling on her special day in an off-white wedding dress designed by longtime friend and business partner Steve Summers.
Parton says she plans to drag her gentle husband through another fifty years, and if the truth is told, nothing is stopping her — not even "Jolene."
The couple doesn't have children together, but they enjoy spoiling their nieces and Parton's goddaughter Miley Cyrus.
The singer has also made a habit of helping kids through her non-profit organization, Dolly Parton's Imagination Library. She once joked that she has never had kids of her own so that everyone's kids can be hers.
Please fill in your e-mail so we can share with you our top stories!