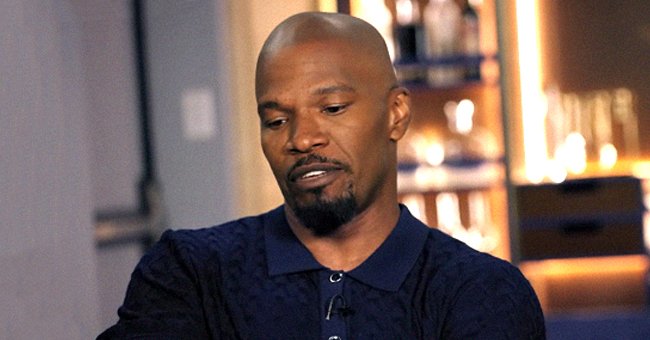 YouTube/Grey Goose Vodka
Jamie Foxx's Parents Abandoned Him at Birth, His Dad Never Visited Despite Living Near His Home
Renowned actor Jamie Foxx places a high value on family. The comedian makes sure his own family stays together, learning from his experience of being abandoned by his biological parents as an infant. Here's a look at his childhood.
Acclaimed actor Jamie Foxx has charmed the world with his comedic chops in various films. For his iconic work in the 2004 film "Ray," he won the Golden Globe Award for Best Actor in a Musical or Comedy.
But the 54-year-old actor is not just a movie icon; he is also a dedicated father to his two beautiful daughters, Corinne Foxx, 28, and 12-year-old Annalise Bishop.
Many fans admire Foxx for how close he is to his daughters. In an interview with TV host Oprah Winfrey in 2012, he revealed how his childhood experience made him a devoted family man.
Born as Eric Marlon Bishop in Terrell, Texas, on December 13, 1967, Foxx was only seven months old when his birth parents, Louise Annette Talley and Darrell Bishop, divorced. He credited his maternal grandmother Estelle Talley for raising him.
Estelle, with Foxx's late grandfather Mark, stepped in and adopted their grandson. Under his late grandparents' care, Foxx grew up playing the piano, joining the church choir, and becoming the church's music minister.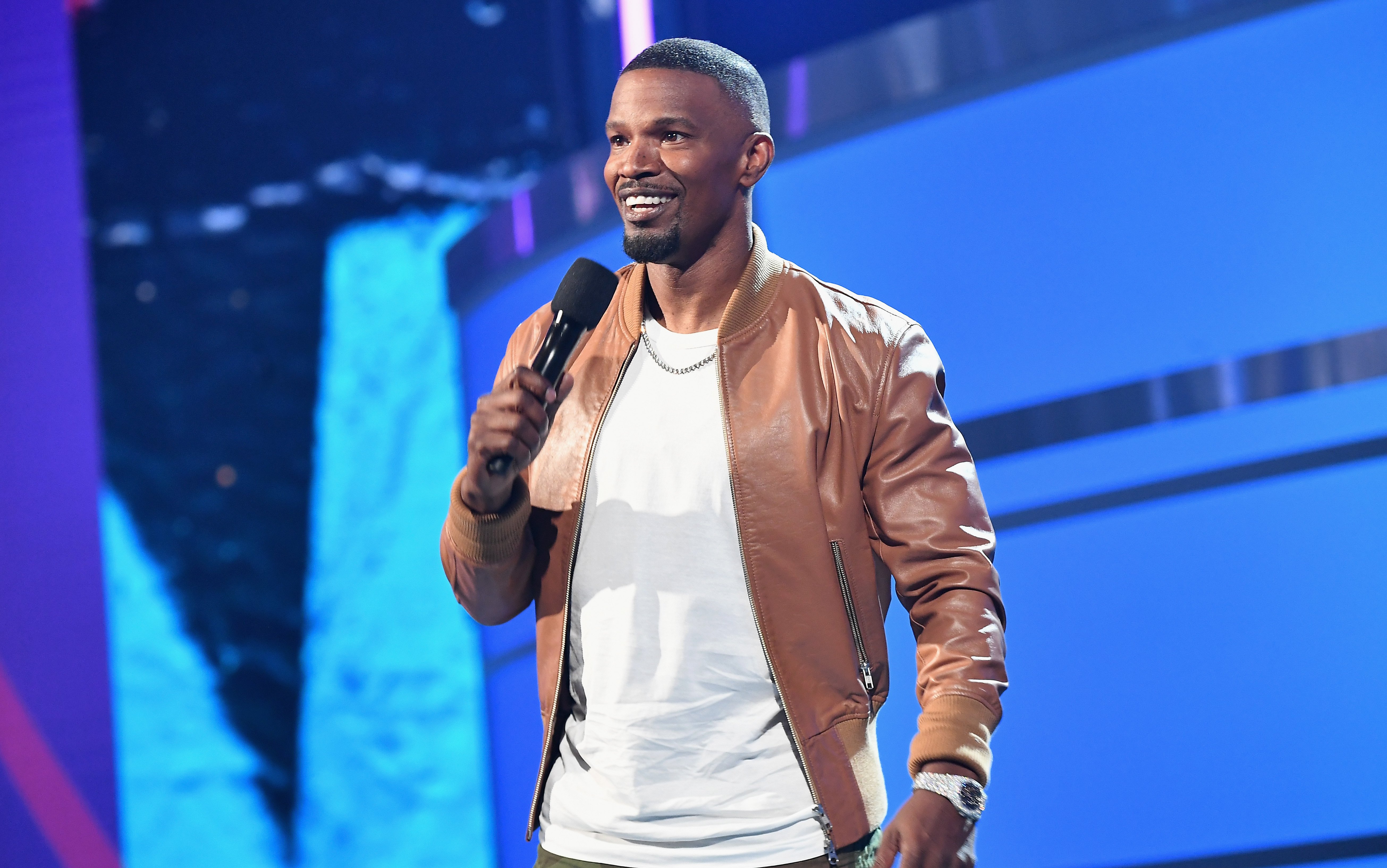 Jamie Foxx speaks onstage during the 2018 BET Awards at Microsoft Theater on June 24, 2018 in Los Angeles, California. | Photo: Getty Images
LEARNING THE PIANO
Foxx wanted to become a famous musician like Lionel Richie and the gospel groups Clark Sisters and Commissioned. He also played the piano because Estelle wanted him to earn through music. Foxx said:
"She said, 'I want to make sure you play the piano because I think that can get you on the other side of the tracks.'"
Foxx said his grandmother, who passed away in 2004, knew from the start that there was a way for them to earn more. The comedian shared that they were living on a fixed income at Pleasantville.
Foxx's piano skills led him to win a classical piano scholarship to United States International University in San Diego, California. It was an opportunity for him to explore new places outside of Texas.
Amid his excitement, Foxx was anxious to meet new people because he came from a Black household, which led him to experience racism every day. He was afraid he would be alienated because of his skin.
At the university, his worries melted away after meeting diverse students from different countries. He felt relieved that he met colleagues from London and Senegal who looked like him.
GROWING UP CONFIDENT
Foxx's confidence grew as he honed his skills at the university until adulthood. The "Django Unchained" actor said being confident was what he learned from his grandmother. He added:
"She knew who she was. And with the love she and my grandfather extended to me, she passed on that confidence."
Although his biological parents abandoned him as an infant, Foxx said he never ran short on love because his grandparents supported him throughout his life.
DISTANT PARENTS
Like any other abandoned child, Foxx revealed he hoped that his parents would show up later in his life. The award-winning actor shared that he saw his "good-looking" mother Louise, but she appeared distant.
Seeing that his father had no regard for him, Foxx realized that his dad's presence was unnecessary in his life.
While Foxx admitted he missed his mom, he said he didn't talk to her. Meanwhile, he said that his father's absence affected him the most because of his religion, which is Islam.
Foxx recalled Darrell, whose Islamic name is Shahid Abdullah, once drew a line in the sand, explaining that he was a Muslim and couldn't be his father because they did not share the same religion.
When he played as star quarterback during his youth, he hoped that his father would visit him since he lived mere miles away from his home. But his dad never showed up.
When Foxx began "The Jaime Foxx Show" in the late 1990s, Darrell contacted him about his trip to Los Angeles. Fox was eager to see his dad but felt hurt when his father went to a mosque instead of meeting him.
Seeing that Darrell had no regard for him, Foxx realized that his dad's presence was unnecessary in his life. Moving forward in life, the TV show personality spent his time growing his career in Hollywood.
Foxx met his father only after his grandmother's death and questioned him about the importance of his religion over his love for him. That was Foxx's final conversation with his father.
RECONNECTING AFTER BEING ABANDONED
Years later, Foxx seemed to have reconnected to his biological parents. In a January 2020 interview, he revealed his parents live in the same house as him in Los Angeles.
The "In Living Color" actor said his father has lived with him for 20 years after being freed from jail. When his father was in prison, Foxx could not visit, but he assured him that he would save his life.
On how he ended up living with Lousie, Foxx said he invited her several years ago to spend Christmas in his home. The invitation led to 12 years of living with his mother.
While he managed to gather his parents under one roof, Foxx admitted it was an awkward set forward. The actor said Darell, who has an active love life, would still bring his dates home.
There was a time at home where his mother would go on the other side of the house to see Darrell's companion. While living with his long-divorced parents is strange, Foxx described it as a "weirdly fun household."
Foxx said he had difficulty reconnecting with Louise. But he has managed to work through their differences, saying that he and his mom are learning new things with each other.
NO TIME FOR MARRIAGE
Keeping his family's relationship as close as possible, Foxx seems to have no time to entertain the idea of love or marriage at the moment. He has always been quiet about his relationships.
He was linked to actresses Meagan Good, Katie Holmes, and R&B singer Fantasia Barrino. Foxx said traditional marriage was not for him and said he is "not the marrying type."
Please fill in your e-mail so we can share with you our top stories!