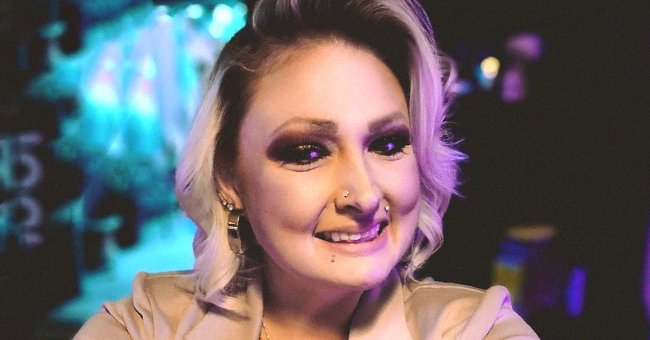 facebook.com/Kara.Terese.Coley
Son Comes Out of the Closet, So His Mom Calls a Gay Bar for Advice on How to React
When a mother entered unfamiliar territory after her son came out as gay, she called a bar for advice. The bartender was stunned by the call and conversation, so she shared it online.
Bartender Kara Coley was on service at a Gulfport, Mississippi bar called Sipps. She had been in the industry for 17 years but had never received a phone call like the one she did in January 2018.
The phone rang, and Coley answered like she would any other call. She said hello to the caller and waited for their reply. The first question that came through the receiver caught her off guard.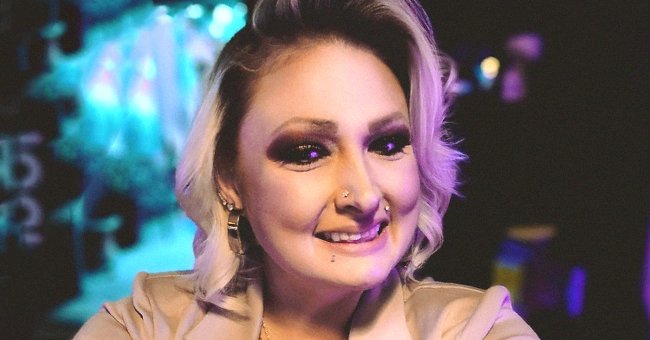 Bartender Kara Coley, who answered a call from a mom asking for advice about her son's coming out | Source: facebook.com/Kara.Terese.Coley
A woman asked her if Sipps was a gay bar. Coley confirmed that most of their customers are from the LGBTQ community but added that everyone was welcome. The next question Coley was asked was even more unexpected.
The caller directly asked her if she was gay. Coley responded: "Yes, ma'am." The following few sentences were words that the bartender would never forget. The woman on the other end of the line posed one final question.
The woman asked: "What was the one thing you wanted from your parents when you came out?" In all of her years working as a bartender, Coley had never been asked that before.
The woman on the phone added some more important information. She explained that her son had just revealed that he was gay. In fear that she would say the wrong thing, the mother reached the first place she could think of for advice.
MOTHER WANTED TO SUPPORT SON
Coley was stunned but managed to give the mother a helpful answer. The bartender said:
"Well, I think that you should just make sure he knows that you love and accept, wait. Do you accept it?"
The mother shared that she wanted to support her child in whatever he wanted. Consequently, Coley reaffirmed her last piece of advice and told the woman to make it clear to her gay son that she loved and accepted him.
The bartender added: "I think everything will be OK from there!" The mom was grateful for the advice, and Coley immediately wanted to share the experience.
People online applauded the mother for reaching out, and many thanked Coley. One netizen wrote: "I'm thankful that the stars aligned, so the mother called Sipps, and you answered the phone. You might have saved a life."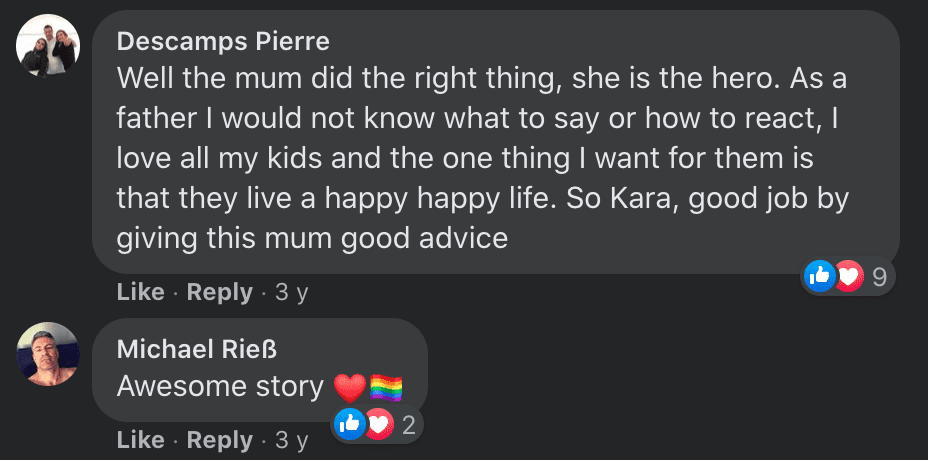 Netizens respond to a mom who called a gay bar for advice after her son came out | Photo: Facebook/Kara Coley
SPREADING LOVE AND ACCEPTANCE
Others echoed this sentiment and confirmed that the bartender's sound advice was an example for many people. One user said: "Brave and caring mom for reaching out and asking those questions to avoid hurting her boy's feelings."
Coley's "random" phone call garnered thousands of likes and hundreds of shares. The post encouraged many to highlight the importance of spreading acceptance and love over hate.
Please fill in your e-mail so we can share with you our top stories!