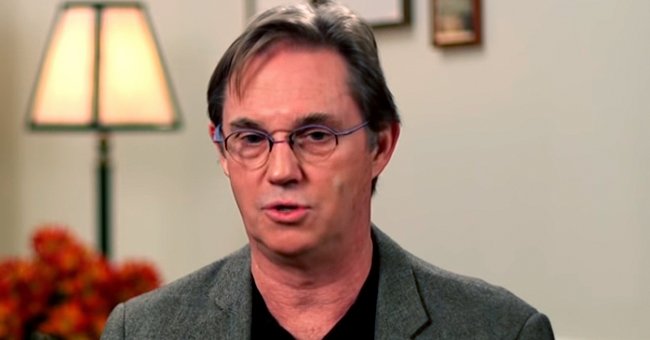 YouTube/FoundationINTERVIEWS
Richard Thomas Sold a Home on Billionaires' Row For a Million Less Than Listed in 2017
Popular Hollywood actor Richard Thomas sold the house where he and his wife Georgiana quarantined together for $1 million less than he originally intended.
Legendary American actor Richard Earl Thomas was born in New York City on June 13, 1951. Growing up in New York, the actor attended Columbia College, where he studied Chinese and then English.
Thomas dropped out to face his acting career and rose to fame when he portrayed John-Boy Walton's character in the 1970s popular series "The Waltons."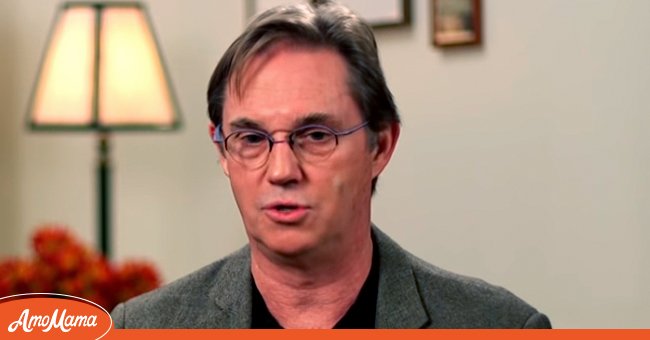 Picture of actor Richard Thomas during an interview | Photo: youtube.com/FoundationINTERVIEWS
The show was about a Virginia family struggling to live through the Great Depression. The actor won an Emmy award for his performance in the series.
The actor then appeared as Agent Frank Gaad, an FBI counterintelligence officer who investigated Russian activity and agents in "The Americans."
He has also appeared in multiple movies like "Battle Beyond the Stars" in 1980, "It" in 1990, and "Homecoming: A Christmas Story."
Richard Thomas at the opening night of "My Name Is Lucy Barton" at the Samuel J. Friedman Theatre on January 15, 2020 in New York City | Photo: Getty Images
Thomas was first married to Alma Gonzalez. The couple was parents to son Richard Jr. before Gonzalez gave birth to Gweneth, Pillar, and Barbara. They sadly separated in 1993 after 18 years of marriage.
Thomas met and married art dealer Georgiana Bischoff less than a year after divorcing his first wife, Gonzalez. She was working as an art dealer in Santa Fe when they first met in the 1990s.
Thomas and Georgiana exchanged vows on November 20, 1994. Before marrying the actor, she had previously been married twice and had two daughters, Brooke and Kendra.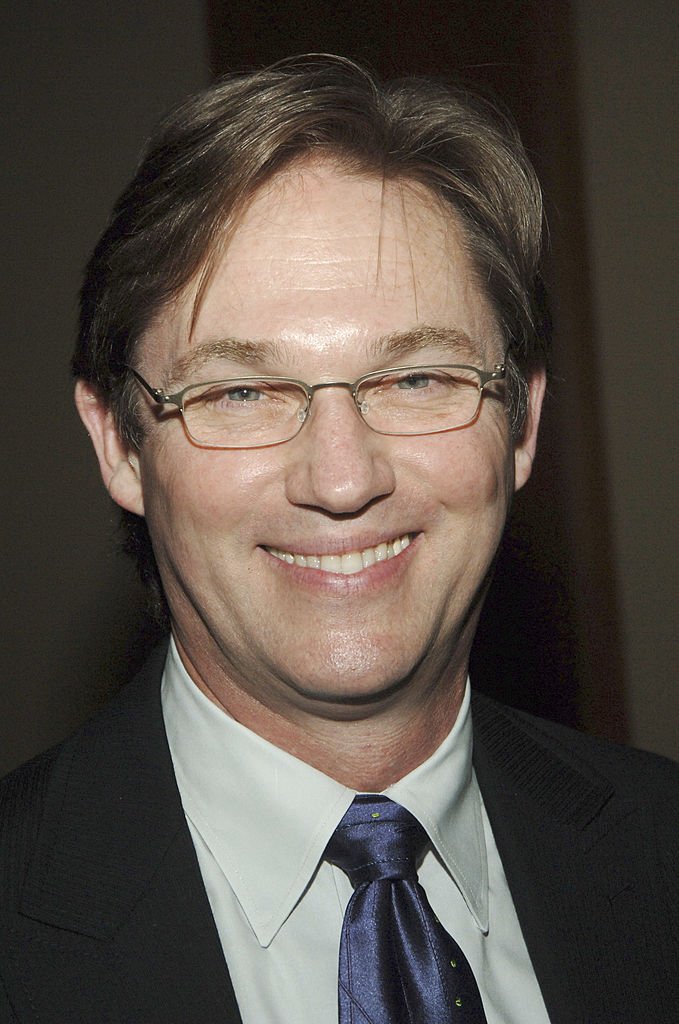 Richard Thomas at "Kids Night Out" at Pier 60 at Chelsea Piers on June 6, 2005 in New York City | Photo: Getty Images
His eldest son Richard Jr. served as the best man at the ceremony, while his triplets Gweneth Pillar and Barbara served as bridesmaids alongside Bischoff's daughters.
Present at the ceremony were 50 guests, including their friends and family. Georgiana gave birth to their son Montana in 1996 as the couple expanded their family, parenting seven children in total.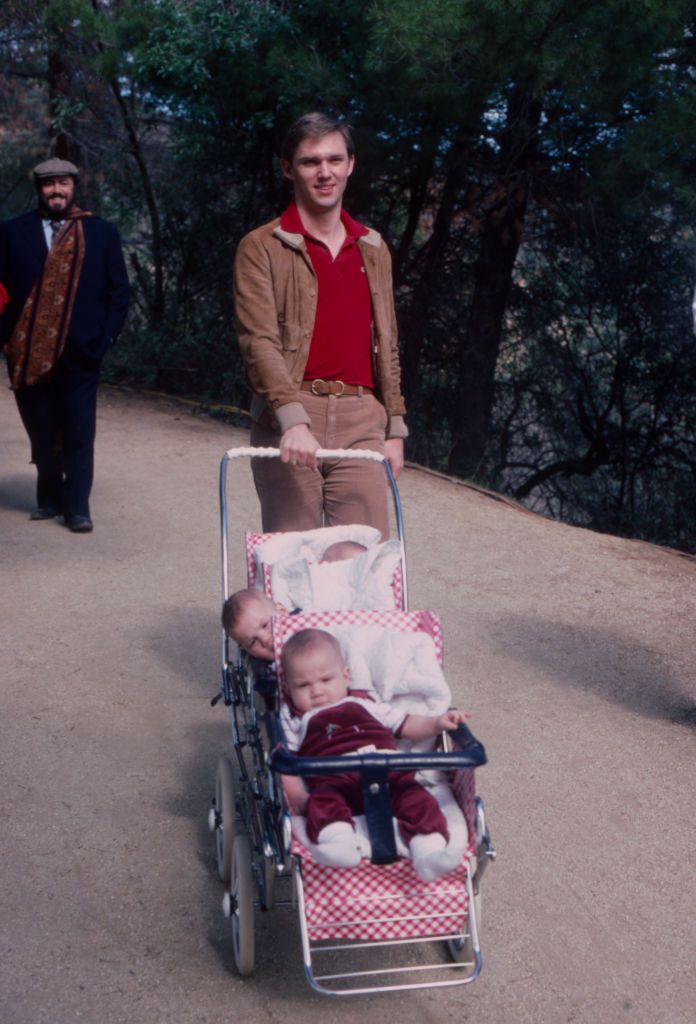 Richard Thomas and his children at 'Pavarotti & Friends' on March 29, 1982 | Photo: Getty Images
THOMAS SPEAKS ABOUT HIS FAMILY
Speaking to Closer Weekly, the actor explained he is married to the most honest, straightforward person in Georgiana.
He is also grateful he decided to marry her, considering both did not think they would get married again after their previous relationships.
Thomas revealed the couple has a lot of fun together and that there is a lot of trust between them. He also expressed it has not always been easy integrating a family of six children and their son Montana.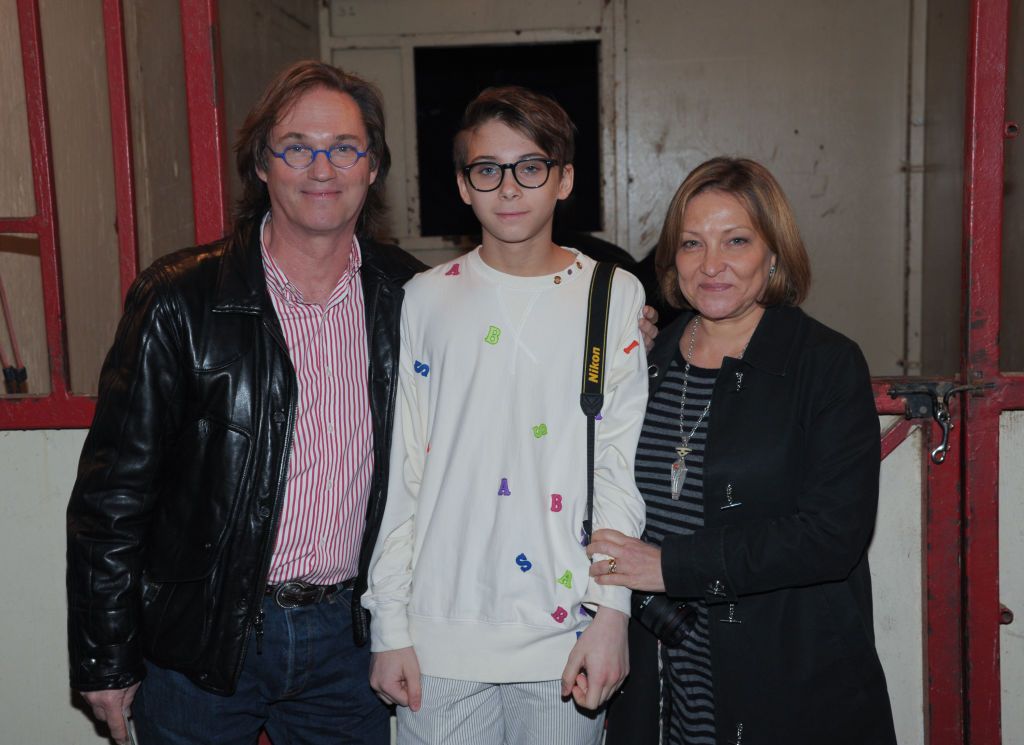 Richard Thomas, son Montana James Thomas, and wife Georgiana Bischoff Thomas in Damrosch Park on October 23, 2011 in New York City | Photo: Getty Images
The actor explained the process caused tension and challenges, but they could overcome and weather the storm over those complicated parts of life.
The veteran actor also revealed how the couple kept each other entertained as they quarantined together amid the coronavirus pandemic and said:
"[Georgiana] and I have really rediscovered what a masterpiece Central Park is, My wife and I take long walks in the park again and are seeing parts of it that we've never experienced before."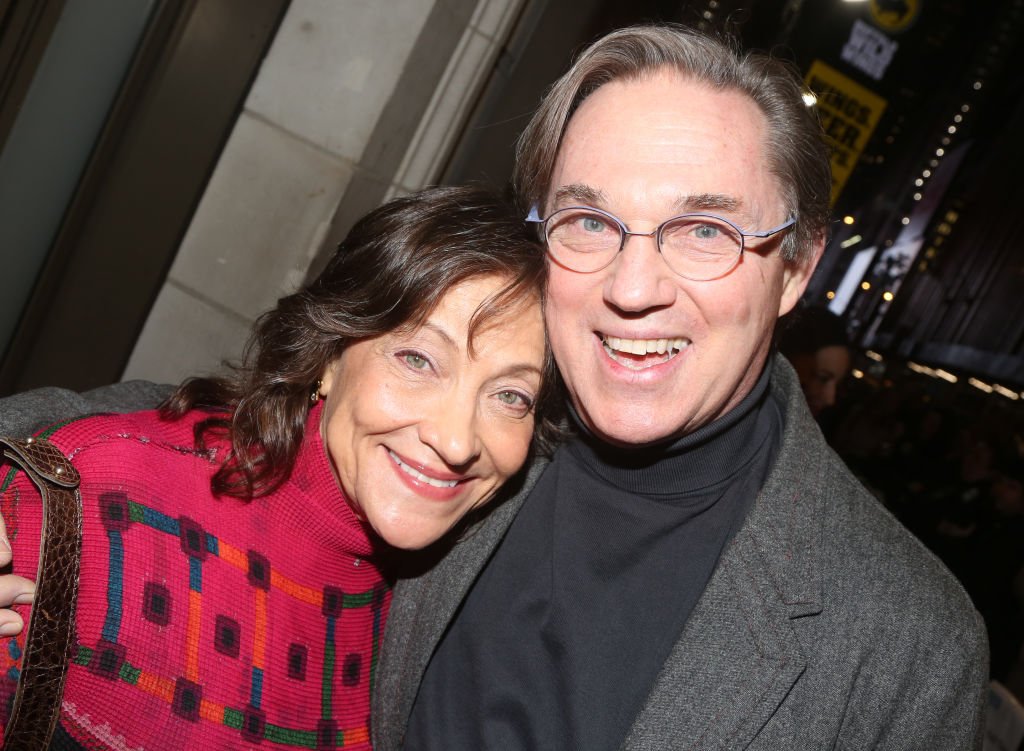 Georgiana Bischoff and husband Richard Thomas pose at the opening night of the new play "My Name Is Lucy Barton" on Broadway at The Samuel J. Friedman Theatre on January 15, 2020 | Photo: Getty Images
The couple also enjoys being in the kitchen together; Thomas revealed he was tasked with cooking Thanksgiving dinner while his wife cooked Christmas dinner.
According to the actor, the couple takes having dinner with their kids very seriously because of the sizable family is and his love for cooking.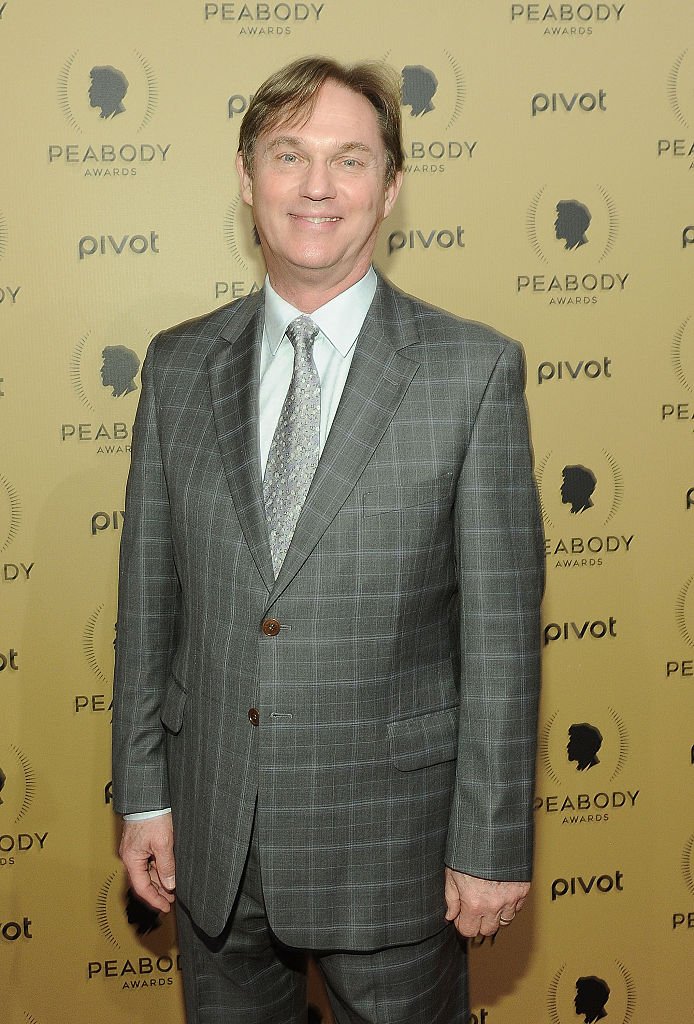 Richard Thomas attends The 74th Annual Peabody Awards Ceremony at Cipriani Wall Street on May 31, 2015 | Photo: Getty Images
ACTOR SELLS NEW YORK HOME
Thomas recently sold his beautiful co-op located in landmarked Alwyn Court, at 180 West 58th St. The house, originally listed at $2.995 million, sold for around $1 million less at $1.85 million.
The house, a two-bedroom, two-bath apartment and is also close to central park, measures 1,600 square feet and consists of an elegant foyer, grand living room with built-ins, and a wood-burning fireplace.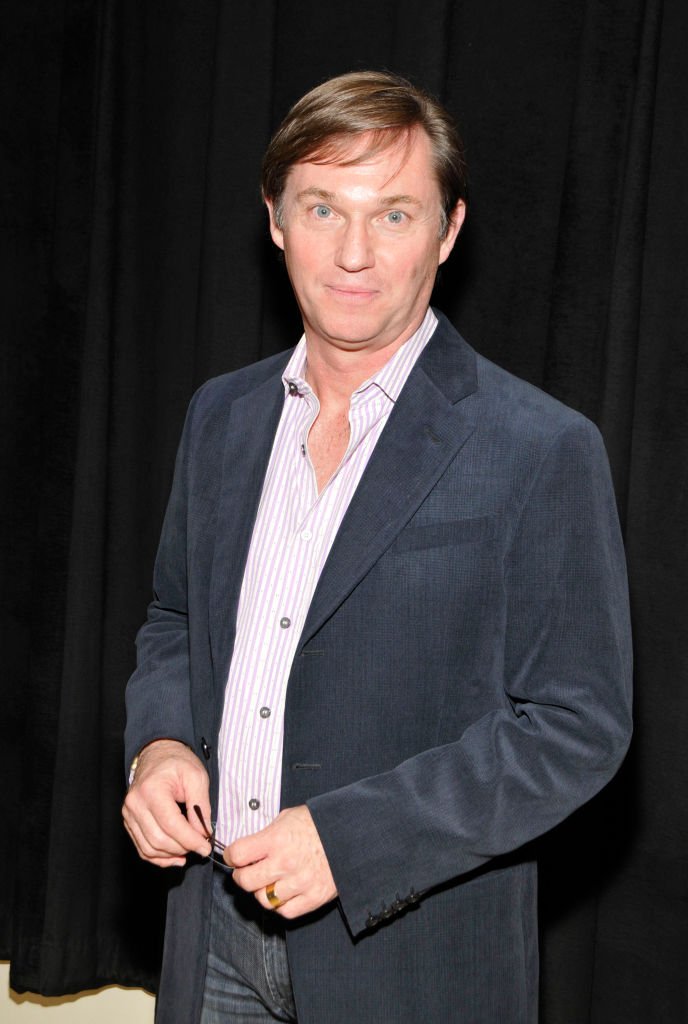 Richard Thomas attends the "Race" Broadway photo call at the Atlantic Theater Company on October 22, 2009 | Photo: Getty Images
The formal dining room features an 11-foot ceiling and a white kitchen with lacquered cabinets. The building amenities also include a 24-hour doorman service for residents.
The 12-story building was built in 1909 with a French Renaissance-style façade and a central courtyard. In the late 70s, it was added to the National Register of Historic Places.
Thomas and Georgiana bought the house for $1.5 million in 2004. The listing broker was Louise Phillips Forbes of Brown Harris Stevens.
Speaking to People Magazine after it was announced there would be a remake of "The Waltons" 50 years after it first aired, Thomas revealed he felt protective of the film that launched his career.
Thomas portrayed John-Boy in the 1971 original TV series about a rural Virginia family, which later inspired the Waltons TV series on CBS Studio for nine seasons from 1972 till 1981.
The veteran actor is lined up to act as the narrator of the remake titled "The Waltons' Homecoming." He explained that he was told there would be a remake consisting of new cast members.
He expressed the first thing he felt was a sense of ownership, but he has realized it is time for new people to take the chance and make it part of their own. The actor is also proud and happy the series is considered a classic.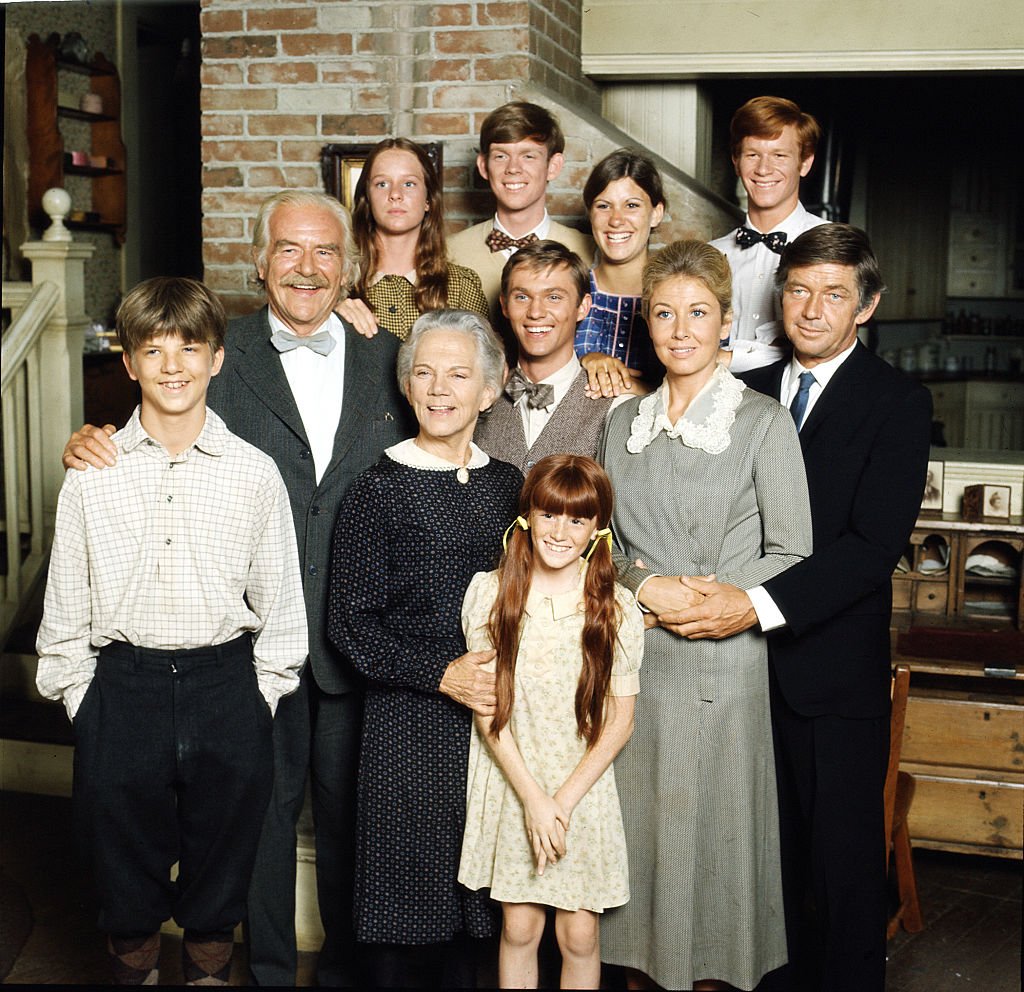 A portrait of the cast of "The Waltons" on January 1, 1977 | Photo: Getty Images
The Emmy winner, who is father to seven children in reality, similar to the character John-Boy who was one of seven children in "The Waltons," explained the similarities were not planned.
Thomas declared one of the great things about acting is that one can be lucky enough to work all through life because of sustaining childhood roles, which leads to ancient supporting characters.
He tagged theater as a perfect place where there are significant roles in all categories. The actor explained there is always one more role or thing for him to do, and he loves it very much. It also makes it hard for him to think about returning. "The Waltons Homecoming" is set to premiere on The CW Network.
Please fill in your e-mail so we can share with you our top stories!