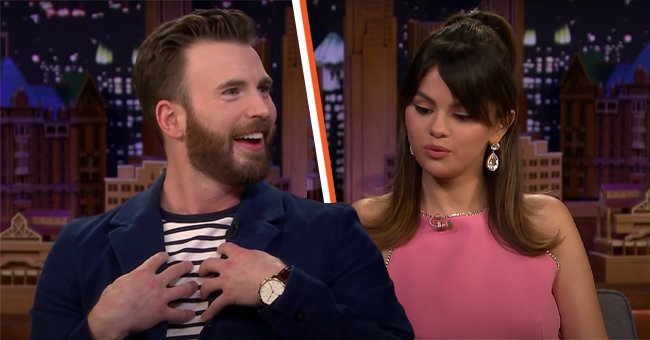 youtube.com/The Tonight Show Starring Jimmy Fallon
Selena Gomez's 2015 Confession about Crush on Chris Evans Might Spark More Relationship Rumors
The internet and Selena Gomez fans have been abuzz with rumors that the "Lose Me To Love Me" singer is potentially dating "Captain America" star Chris Evans.
Singer and actress Selena Gomez once admitted she had a crush on the action movie star Chris Evans in 2015, and her confession might have inspired rumors that she and Evans are dating.
A few internet sleuths have posted their theories and so-called pieces of evidence to prove Gomez and Evans are seeing each other, including fans speculating Gomez was in Evans' Instagram story and wearing his sweater.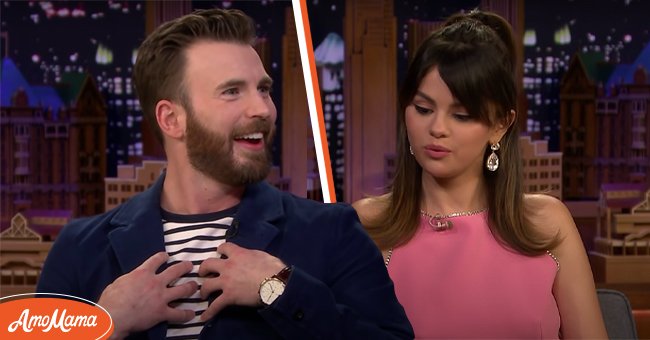 Chris Evans pictured on "The Tonight Show Starring Jimmy Fallon" in 2019 [Left]. Selena Gomez pictured on "The Tonight Show Starring Jimmy Fallon" in 2020. | Photo: YouTube/The Tonight Show Starring Jimmy Fallon
The Daily Mail reported that fans believed a woman with brunette hair is reflected in the glossy surface of the piano in a viral TikTok
of the superhero actor playing the piano, which he posted on his Instagram story.
According to some fans, the blurry reflection could be Gomez. However, others quickly pointed out that the reflection was of a woman with long dark hair, while Gomez recently cut her hair into a bob.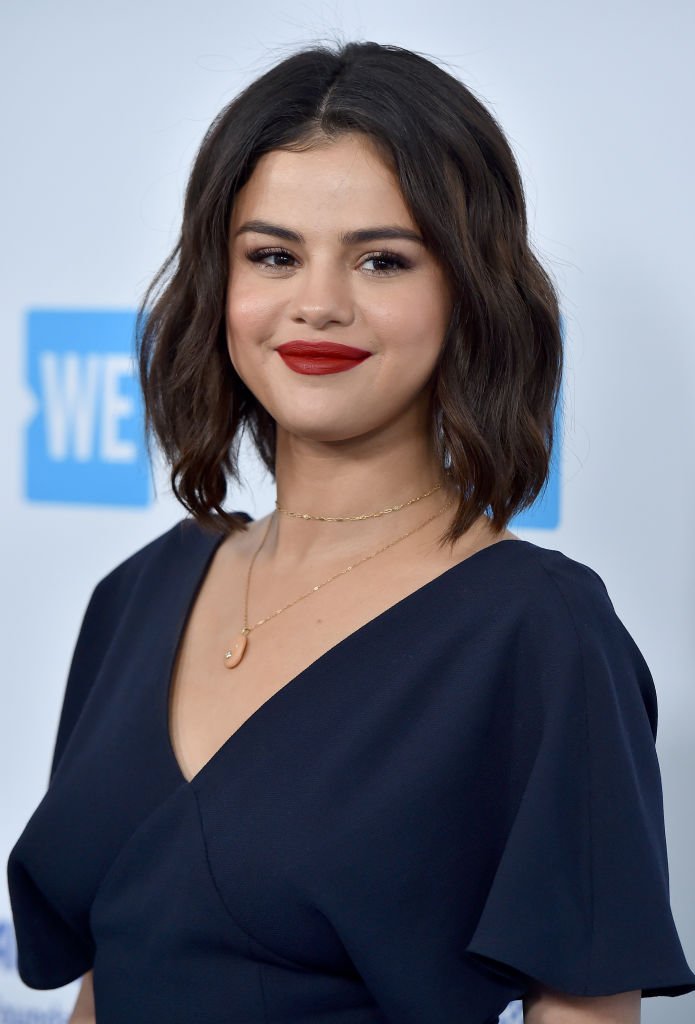 Selena Gomez attends WE Day California at The Forum, 2018, Inglewood, California. | Photo: Getty Images
The jury is still out on Evans's piano video, as many other internet users commented on the viral video that the reflection was the piano's lid and not an unidentifiable woman.
Another piece of "evidence" came in the form of Gomez's best friend Taylor Swift's TikTok video from the backstage of "Saturday Night Live," in which "The Wizards of Waverly Place" alum is wearing a cable knit sweater.
Many thought the white knitted sweater was similar to the one Evans wore in his recent film, "Knives Out." But Page Six put those rumors to rest by revealing it was a cropped sweater from the clothing retailer, Zara.
The last bit of evidence that has circled about Gomez and Evans is photos from a few fan accounts that posted that the two were spotted out in Los Angeles together. However, these photos were quickly debunked.
Fan accounts alleged old photos of Evans and the singer were recent photos of them leaving the same restaurant together. The account captioned the images, "Chris Evans and Selena Gomez was spotted leaving the same restaurant."
However, E! News revealed that one of the images was Gomez leaving a pilates studio in 2017, and the photo of Evans holding a box while entering an SUV was taken in 2013 in another part of the city.
The rumors are not entirely unbelievable as the "Ice Cream" singer did admit in 2015 that she had a crush on Evans when she appeared on "Watch What Happens Live" with Andy Cohen.
Gomez shared that it was the first time she had publicly shared she had a crush on and thought the Marvel actor was cute. She stated Evans would either hate her or love her for it.
Cohen reassured her and told her Evans would love to hear about her crush. Neither Gomez nor Evans has confirmed or denied the rumors, but that has not stopped their eager fans from shipping them.
Please fill in your e-mail so we can share with you our top stories!