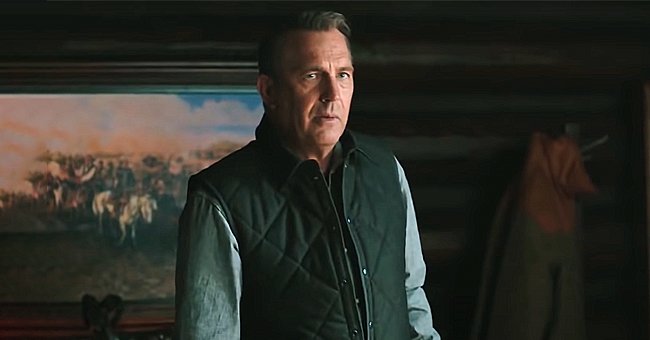 Getty Images - YouTube/ONE Media
'Yellowstone' Actor Kevin Costner's 1st Wife Allegedly Demanded He Stop Shooting Racy Scenes or Quit Acting
Kevin Costner's first wife, Cindy Silva, made him really proud, but their seemingly perfect relationship ended a few years after she gave him an ultimatum about his acting career.
Marrying an actor is no easy feat, and Cindy Silva knows it firsthand. She was married to Kevin Costner for 16 years, but his busy career and never-ending cheating allegations were too much to bear.
Not even their three children could save them from divorce, which ended up being one of the most expensive ever. Read on to learn about Costner and Silva's love story and downfall.
MARRYING CINDY SILVA
Born in January 1955, Costner met Silva in 1975 while studying at California State University, Fullerton. He once described her as beautiful, sweet, and smarter than him.
Silva was nothing short of perfect for him as she represented everything about women he liked at the time. Also, their first date was straight out of a fairy tale.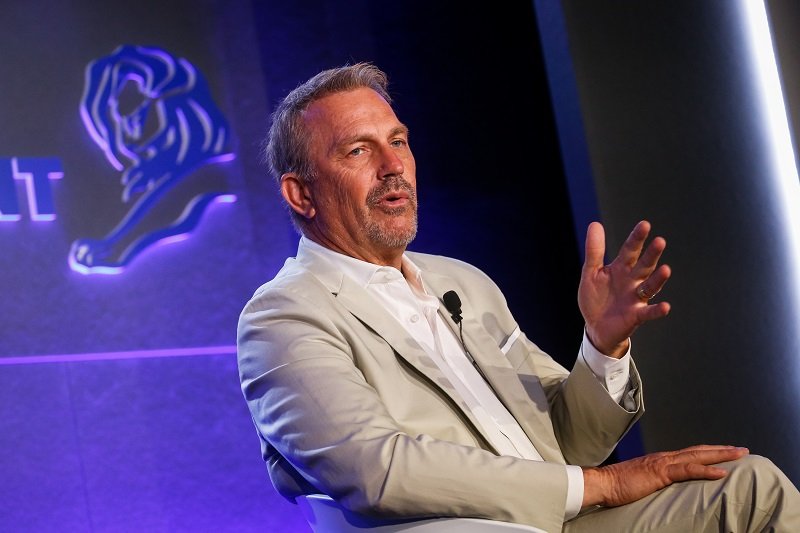 Kevin Costner on June 21, 2018 in Cannes, France | Photo: Getty Images
He took her to the movies to see "Funny Girl" and then stopped by his house to introduce Silva to his parents. Years later, Costner confessed he was so proud that Silva decided to go out with him that he wanted to show his parents.
In 1978, the couple made it official and tied the knot in an intimate ceremony. At the time, Costner was not nearly as famous and wealthy as today – he made his acting debut in the early 1980s.
Silva and Costner welcomed their first child, Annie, in April 1984. Two years later, Lily joined the brood. Their third kid, Joseph, was born in 1988. Nowadays, they all have successful careers in the entertainment industry.
In Annie's case, she runs a production company focused on documentaries and natural history content production. She has worked with Katy Perry, Red Bull, ESPN, and other important companies and artists.
Lily has appeared in a few TV shows, but she's also a singer who has joined her famous father on stage with his band Kevin Costner & Modern West.
As per Joseph, he is running Spartan Recording, a company that captures authentic sounds of nature with a mobile recording studio.
Just before Silva filed for divorce, Costner said the temptations in showbiz were "pretty strong."
FILING FOR DIVORCE
Costner and Silva seemed to have it all, but their relationship was on shaky grounds behind closed doors. Costner once told his friend John McInnes that she hated his steamy scenes.
Silva disliked them so much that she even gave her husband an ultimatum: he could either stop doing them or quit the movie business. Costner didn't, and it hurt their romance.
It must have been hard for Silva to know that, while she was in her kitchen cooking for her children, her husband was shooting a sex scene for "Bull Durham" with his co-star Susan Sarandon on a kitchen table.
Sadly, the actor's relentless work schedule and his determination to become one of the most successful people in Hollywood didn't help the marriage. But the straw that broke the camel's back was probably the cheating allegations.
In late 1994, Costner was supposedly discovered with a married hula dancer in Hawaii, where he was shooting "Waterworld." It was just one of the many rumors about being unfaithful he was involved. A few days after the Hawaiian dancer's report, Silva filed for divorce. The statement read:
"After 16 years together, we are ending our marriage. We have amicably resolved all issues regarding our children and financial affairs, and a full marital settlement has been reached."
Silva and Costner's split shocked most people, but some others pretty much expected it as the actor had previously hinted that his marriage was far from perfect.
In 1987, for example, he admitted to having a "big thirst" and "big taste for things," adding that he hated to have lived by somebody else's rules and consequently missed out on some things.
Just before Silva filed for divorce, Costner said the temptations in showbiz were "pretty strong," and although he tried to conduct his life with some dignity and discretion, "marriage is a hard, hard gig."
Costner and Silva's divorce became final in late 1994, and it was one of the most expensive celebrity splits in history as she was awarded $80 million.
[Costner] once confessed that what probably made his marriage work was the ability to say "sorry."
LIFE AFTER DIVORCE
Less than two years after Silva and Costner parted ways, he welcomed another son, Liam, with Bridget Rooney. Taking care of that boy wasn't a walk in the park.
Even though the actor set up a trust fund for Liam as soon as he confirmed he was his dad, he didn't visit him regularly, especially because Rooney and Liam relocated from Aspen to Palm Beach.
Rooney and Costner's relationship was relatively short, and after parting ways, he briefly dated former "Good Morning America" host Joan Lunden. Lunden once said Costner invited her to sail around New York Harbor and have dinner on a "romantic" and "beautiful" yacht date.
In the early 2000s, Costner started dating a model named Christine Baumgartner. They were together for a couple of years before parting ways in 2002 because she wanted kids, but he didn't.
Baumgartner was so in love with Costner that she told him she would wait for him to come to his senses and return to her, "but not long." And that's precisely what happened.
The couple tied the knot in 2004 at his 165-acre ranch in Aspen and welcomed three children: Cayden, born in 2007; Hayes, born in 2009; and Grace, born in 2010.
Nowadays, Costner and Baumgartner are still together. He once confessed that what probably made his marriage work was the ability to say "sorry." The actor explained:
"If you're willing to tell somebody that you love them, are you also willing to say you're sorry? You need to, even when you think you're in the right."
Costner is still active in the entertainment industry. Apart from touring with his band Kevin Costner & Modern West, he has been portraying John Dutton in "Yellowstone" since 2018. Way to go!
Please fill in your e-mail so we can share with you our top stories!