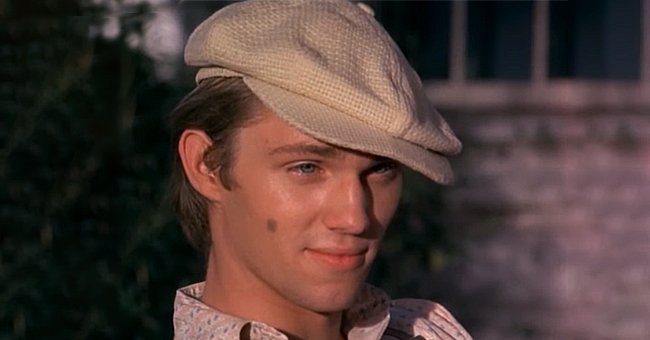 YouTube/RayCastro
Waltons' Star Richard Thomas' 'Painful' Divorce after 17 Years of Marriage Wasn't His Idea
Richard Thomas learned how painful it is to be blindsided by divorce when his first wife, Alma Gonzalez, left him after 17 years together. The split brought him to his knees before finally helping him find happiness again.
Born in June 1951, Richard Thomas has managed to stay relevant in showbiz for decades even after his time portraying John-Boy in "The Waltons" ended.
However, his personal life has not been a walk in the park as he even needed a therapist to overcome his first marriage. Although Alma Gonzales, his first wife, said he should have expected the divorce, it shocked him nonetheless.
RICHARD THOMAS'S MANHATTAN WEDDING
Thomas and Gonzales's relationship was one of a kind. They met in the 1970s at the Fez, a Middle Eastern nightclub in Los Angeles specialized in folk dancing.
The actor's die-hard fans probably know that he is a great dancer. His parents were part of the New York City Ballet and owned the New York School of Ballet, so it was only natural for him to be attracted to Gonzales, the "best dancer" of the nightclub.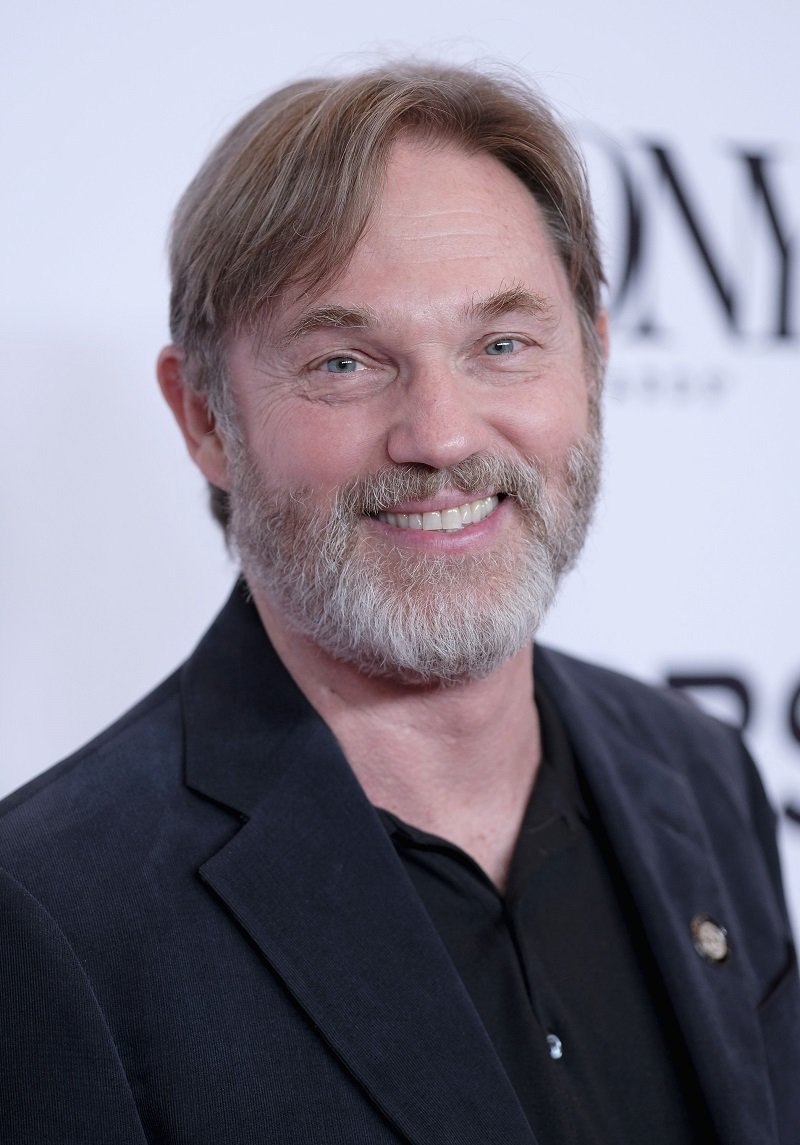 Richard Thomas on May 3, 2017 in New York City | Photo: Getty Images
She was not a trained ballerina or any other type of dancer. She was born in Los Angeles and attended a local junior college before teaching English to Chicanos.
Love prevailed, and in 1975, the couple tied the knot at Thomas's childhood Baptist church on Manhattan's Upper West Side. One of the most surprising aspects of the wedding was that their parents were nowhere to be seen.
No drama, though. Thomas explained it was an old Russian custom as a marriage ceremony is supposed to be a time a person takes on the state of adulthood, and parents usually divide the attention.
After exchanging vows, the couple spent the night at New York's Plaza Hotel and took a hansom cab ride around Central Park. Thomas also admitted they wanted two or three kids, but his prediction was wrong.
"There is no [single] reason why one person's needs get met, and the other person's do not."
TRIPLETS ' FIRST BIRTHDAY
Gonzales and Thomas welcomed their first child in 1976 – a boy named Richard Jr. In 1981, a big surprise: they had triplet daughters Pilar, Barbara, and Gwyneth. The girls' first birthday was quite memorable.
Celebrities like John Ritter and Sally Struthers attended the Mexican-style party that included everything from a piñata and margaritas to a buffet with tostadas and tamales and a white sheet cake.
As expected, the birthday girls stole the spotlight with their miniature sombreros. Some of the guests made sure to praise Thomas and Gonzales for raising four kids.
Ritter joked that he would have to drink a lot of coffee to keep up. He and his then-wife, Nancy Morgan, already had two children at the time, so he had experience with parenting.
Thomas then admitted he thanked God every morning for his three girls and son, pointing out that Gonzales made everything work. He added:
"She's a wife and a mother, and she has a great sense of pride and accomplishment in that. And she still remains her own woman."
PAINFUL DIVORCE
Although Thomas and Gonzales seemed to have one of the strongest marriages in Hollywood, things started falling apart in the early 1990s. In 1993, after 17 years together, Gonzales filed for divorce.
Back then, little-to-no details were disclosed about their split as she only cited irreconcilable differences and was seeking joint custody of their four kids.
In Thomas's case, he just admitted he and his ex-wife were still putting their private lives back together. After complimenting his therapist, Thomas added he and Gonzales were communicating.
ALMA'S REASONS FOR DIVORCE
As months went by, more information was unveiled. According to the couple's good friend, actor Bruce Davison, Thomas was shocked by Gonzales' desire to separate in March 1992.
Gonzales admitted she probably surprised him but added that an attentive partner really in touch with their spouse would have seen that things were not right. She explained:
"I wasn't very happy [in the marriage]. There is no [single] reason why one person's needs get met, and the other person's do not."
Luckily, Gonzales described Thomas as a good person and confessed their divorce was amicable for the sake of their four children. At the time, the kids stayed with Thomas every other week in a house he rented near the family Hollywood Hills home.
Thomas himself later indicated that the separation was not his idea. It was so painful that it brought him to his knees. Still, he was "dragged kicking and screaming into a happier life" because of the divorce.
Blending their families was no easy feat, especially after having their son.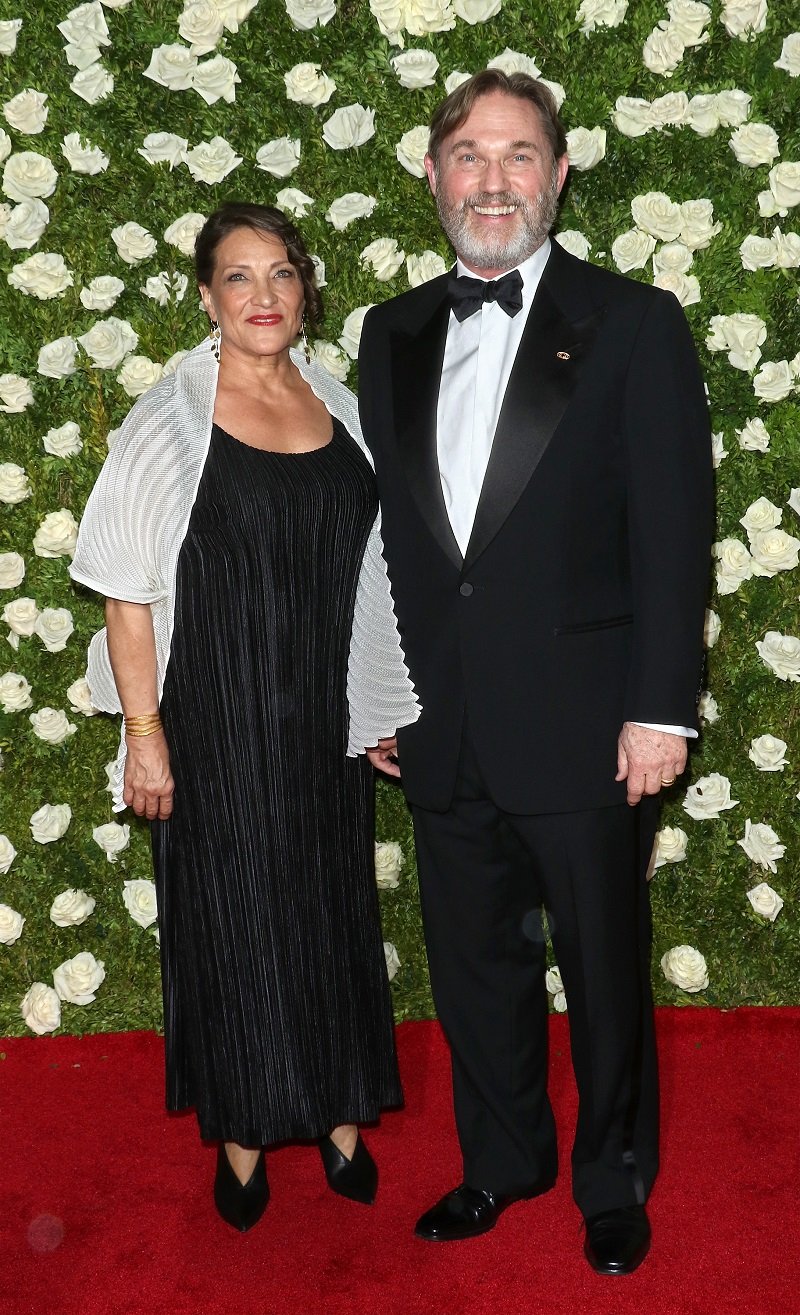 Georgiana Bischoff and Richard Thomas on June 11, 2017 in New York City | Photo: Getty Images
THOMAS' CURRENT WIFE
After Gonzales left Thomas, he met art dealer Georgiana Bischoff. They hit it off right away and tied the knot in November 1994, only one year after his divorce with Gonzales became final.
The actor's children reportedly accepted his new relationship immediately, too, as Richard Jr. was Thomas's best man, and the triplets served as bridesmaids.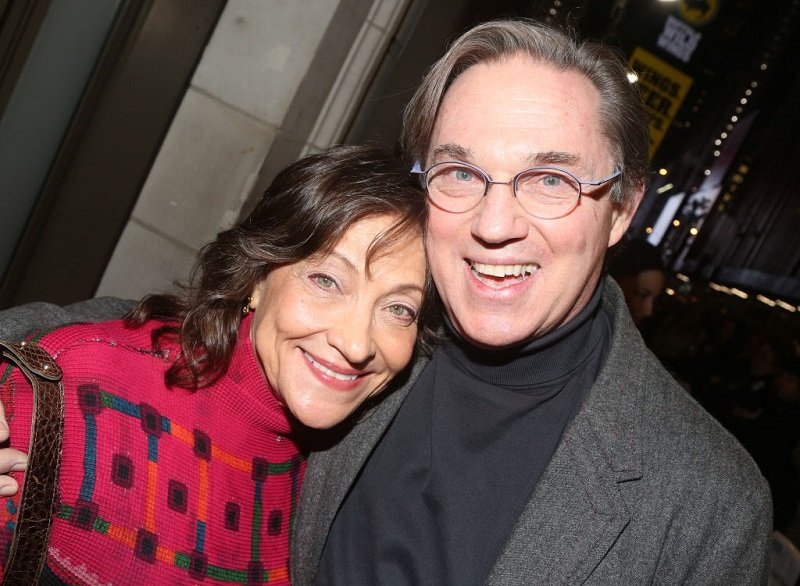 Georgiana Bischoff and Richard Thomas on January 15, 2020 in New York City | Photo: Getty Images
Nowadays, Thomas and Bischoff have been married for almost three decades, and he is not shy when it comes to gushing about his partner. He once said he married the most honest and straightforward person.
Bischoff had two children from a previous relationship, so blending their families was no easy feat, especially after having their son, Montana, in 1996. Fortunately, they successfully went through those complicated parts of life and are a big, happy family.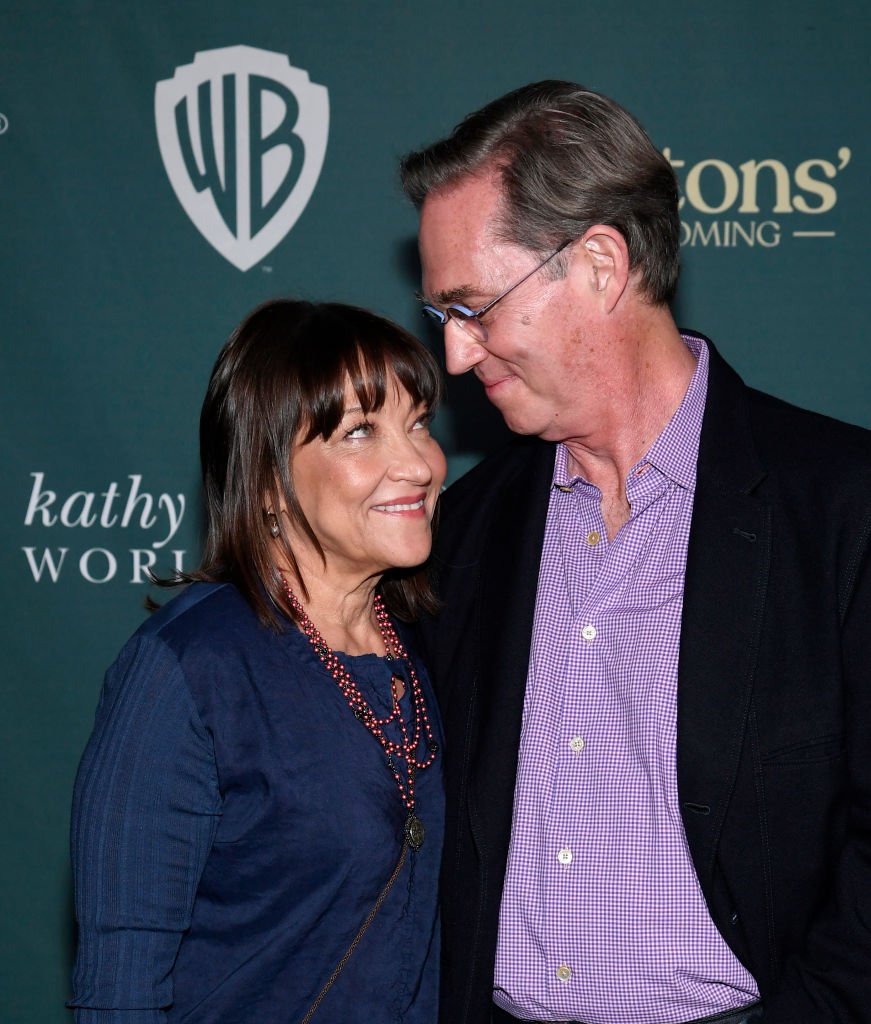 Richard Thomas and Georgiana Bischoff on November 13, 2021 in North Hollywood, California | Photo: Getty Images
Thomas has also shared parenting advice, including that parents should not try to make their kids like them. Instead, they should let them be free enough to grow into who they are.
Today, Thomas is still active in the entertainment industry and is expected to work next to Sandra Bullock in "The Unforgivable." What a long and successful career!
Please fill in your e-mail so we can share with you our top stories!