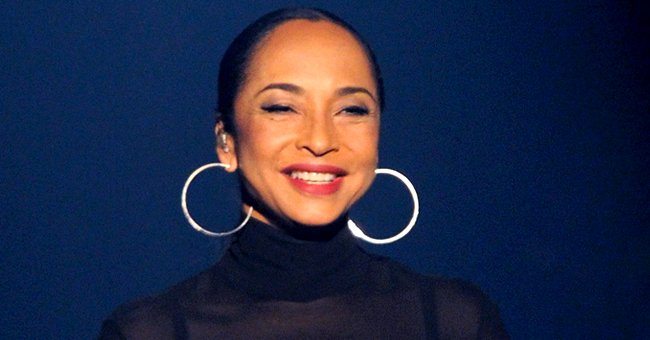 Getty Images | instagram.com/izaaktheo
Sade's Transgender Son Who Went through a Painful Transition Flaunts a Fancy Hat in a New Snap
Soul singer Sade Adu's son's journey through transitioning and becoming himself was not an easy process. Izaak Adu-Watt once shared he wondered why he had to endure what he had gone through to be himself.
Recently, Sade Adu's son, Izaak Theo Adu-Watt, shared photos of himself posing in a brown paperboy hat, which perfectly matched his brown checked jacket.
In the snaps, Adu-Watt covered his face and only had his eyes and his pierced eyebrow on display. He kept the caption short and wrote that he hoped everyone was happy.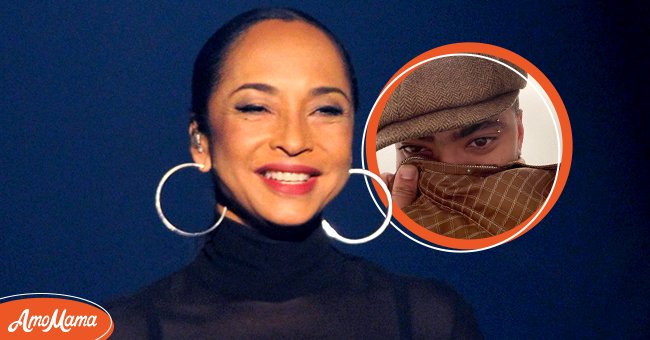 Sade performs at the MGM Grand Garden Arena, 2011, Las Vegas, Nevada [Main Picture] Izaak Theo Adu-Watt in his recent Instagram post [Inset] | Photo: Getty Images & Instagram/Izaaktheo
Adu-Watt is incredibly open with his life and has shared insight into his transition from female to male after coming out as transgender in 2016, including his gender reassignment surgery in 2019 and his marriage to Emily Margaret Shakeshaft in 2021.
In July 2019, after his surgeries, Adu-Watt shared a collection of photos from the hospital and wrote about the "tiring, painful, emotionally exhausting, physically exhausting, uncomfortable" process.
The model admitted that he often asked himself why he has to "endure" the draining process to be who he is. What kept Adu-Watt going was knowing that the pain he was experiencing would never last forever.
At the same time, he shared his gratitude for his family, friends, mother, and dad, Bob Morgan, whose wise words, "keep your eye on the horizon," kept him strong through his transition journey.
Adu-Watt also gave his singer-mother a shout-out on Instagram for staying by his side during the six months he was going through and recovering from his various surgeries. He captioned a photo of them together:
"...Thank you for fighting with me to complete the man I am. Thank you for your encouragement when things are hard, for the love you give me..."
Besides giving an intimate look into the challenging parts of his life, Adu-Watt shared glimpses into the happy and exciting parts of his life, including marrying his girlfriend in 2021.
The couple said "I Do" in April during a beach wedding in Hawaii. The pair met when Shakeshalf contacted him while he was sharing the difficulties of transitioning.
Adu-Watt shared photos of his beautiful bride in her elegant wedding dress on Instagram and made sure to show his love for her in the caption. He has continued to shower his wife with love online as the year went on.
Unlike Sade, Adu-Watt is a master of Instagram. He is an artist and shared many of his drawings and stretches on his Tumblr blog. His artwork is intermixed with his photos on Instagram.
Please fill in your e-mail so we can share with you our top stories!