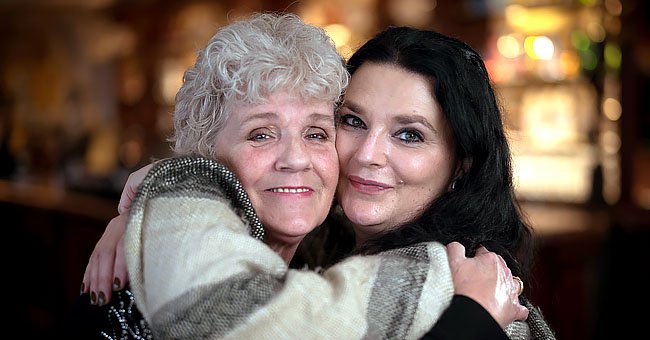 twitter.com/MirrorTV
Mom Gives Baby up for Adoption Hoping She'd Have a Better Life — Reunites with Her in 50 Years
A woman put her baby up for adoption because she believed the infant would be better off with a different family. The sacrifice pained her, and she always longed for her child. Years later, they were reunited.
Staffordshire, England resident Lisa Phillips was raised in a loving home with her adoptive parents, Sonia and Gerald Clark. Her birth mother, Susan Atkins, gave her up for adoption because she was 19-years-old at the time.
Atkins still lived with her parents and knew she didn't have the means to provide her daughter with the best lifestyle and opportunities. The young mother never forgot about her child and thought about her every day.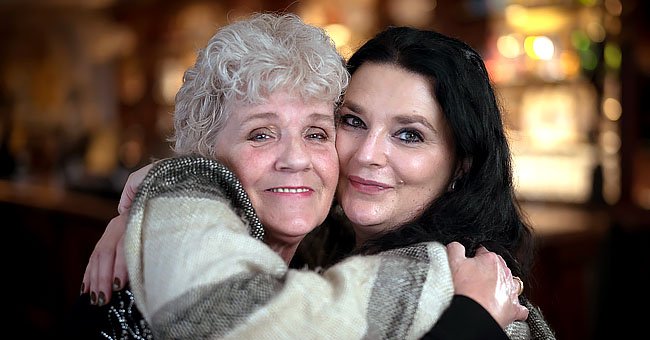 A woman and her birth mother embrace after decades apart | Photo: Twitter/MirrorTV
In 2020 Phillips reached out to the ITV Long Lost Family show. She hoped they would help her find her mother. A year later, she was featured on the show and could never have anticipated what would happen.
Atkins was delighted when she discovered her daughter wanted to contact her. The mother revealed that she had thought about looking for her child but always decided against it.
FEARED HURTING HER ADOPTIVE PARENTS
Atkins said: "I was contemplating trying to find her, but I thought. It's not my place. I'll be interfering in her mum and dad's life, and I couldn't bring myself to upset them, but I'm so glad she found me." Phillips was scared to contact her mom.
She didn't want to upset or hurt her adoptive parents. However, she finally decided to gather the courage and reached out because she had longed to reunite for years.
SHE PRAISED HER BIRTH MOM
Atkins asked the adoptive parents to name the little girl Lisa. She was honored when she found out they had kept her wish. The birth mom stated:
"I am so grateful to them for doing that for me. I honor her parents. They are wonderful people."
On the television show, the mother and daughter reunited in an emotional encounter that neither of them will forget. Phillips sang her biological mother's praises and called her "absolutely stunning."
The daughter was thrilled to meet her mom, as was Atkins. She expressed: "I love you all the world, seriously." The mother shared that she had always loved her child, and the reunion intensified those feelings.
Phillips revealed her feelings surrounding their first meeting. She said: "There's an apprehension, of course, there is, is she going to like me? Is it going to work out?" However, seeing a photo of her mother changed everything.
The woman stated that she immediately bonded with the picture of her birth mom. She explained: "I couldn't understand how you could have a connection with a photograph, and as soon as I saw that beautiful woman there, that was my mamma."
The daughter shared that their special reunion was more than perfect, and she added that "it was a fairytale after so many decades of wondering." Phillips will always love her adoptive parents, but now she can spend some time with her other mother, whom she also adores.
Please fill in your e-mail so we can share with you our top stories!