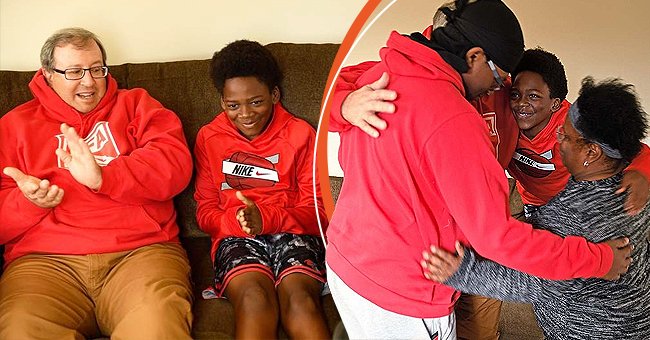 twitter.com/thedayct
Parents Discover Their Adopted Son Has a Brother, Decide to Adopt Him Too
A couple from Lisbon, Connecticut, got married in their early 40s and adopted a little boy. They thought their family was complete until one day when they received a letter that said their son's brother needed a forever home.
Adoption diaries are bound to leave one teary-eyed. Thanks to the magical phenomenon of adoption, many couples have experienced parental bliss, and several children have found a loving and supportive family.
The Berek family underwent something similar on Friday, November 19, as they sat in their Lisbon home and celebrated the end of a virtual adoption hearing, following which their son's adoption was finalized.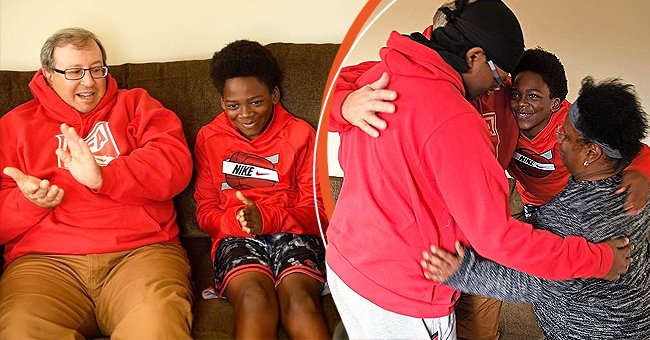 The Berek family sharing a group hug after the virtual adoption hearing of their youngest son. | Photo: twitter.com/thedayct
THE HAPPY FAMILY OF FOUR
Gloria and Robert Berek tied the knot in their early 40s and decided to opt for adoption. The couple then adopted an adorable little boy, Ben. Robert, an adoptive kid himself, shared that he had always wanted to adopt children.
After welcoming Ben, the Bereks became one happy family. In October 2020, they received a letter that said Ben's brother, Antario, needed a forever home. They decided to adopt Antario, who came from foster care, without wasting any time.
The Bereks saw it as a sign and couldn't wait to unite the two brothers. Gloria and Robert began taking all possible measures to ensure Antario became a part of their family as soon as possible.
They told Ben he had a baby brother who would soon be home with him; he couldn't believe it. But just like his mom and dad, he couldn't wait to welcome Antario and began preparing the house for his arrival.
Mark and Jeni were already parents to four adoptive children and became a family of 12 after welcoming the six siblings.
15-year-old Ben painted the walls, carried a whole mattress upstairs to his baby brother's room, and even made his bed. The Bereks welcomed Antario on December 31, 2020. The family had to go through an adjustment period for the first two months.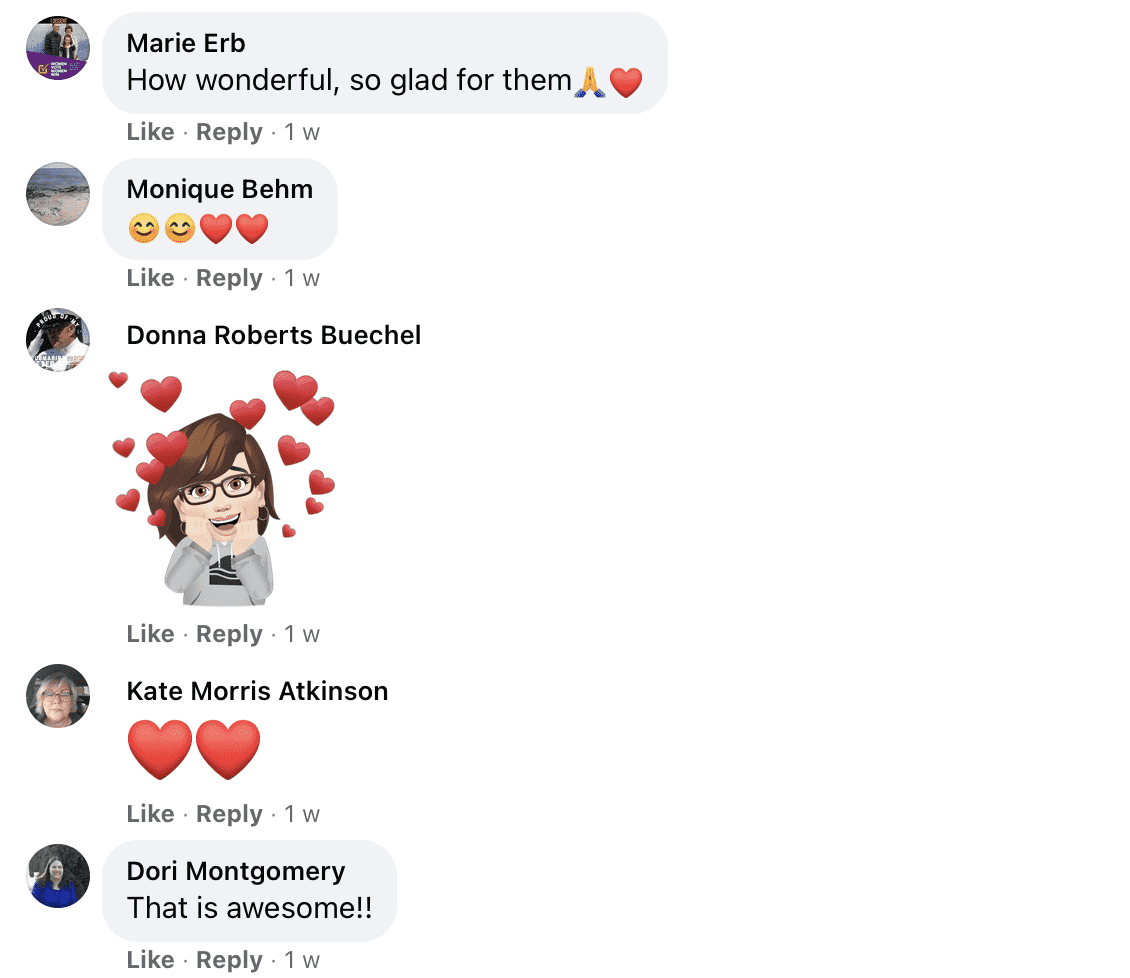 Netizens leave heart-melting response on the adoption story of the Berek family. | Photo: facebook.com/thedayct
Ben became so close to his baby brother that the two are practically inseparable within one year. The virtual adoption hearing on November 19 marked the official entry of 12-year-old Antario into the Berek family. Gloria expressed:
"We're very, very happy. We're beyond words to say how happy we are to have them in our home (sic)."
Ben and Antario love playing sports, video games, riding bikes, and bowling together. Antario also enjoys taking football lessons from his older brother. The Bereks are delighted to have reunited the brothers and are happy to be a family of four.
ANOTHER ADOPTION MIRACLE
Gloria and Robert Berek aren't the only ones to have adopted two siblings, giving them a loving forever home. A couple from Idaho adopted six siblings in 2020 after seeing them on a Wednesday Child's episode in 2019. Adoptive mom Jeni shared:
"There was just some type of connection that really rang true to us, and reading about their interests or likes, it was like, that's our daughter, our son, and they would really fit well with our current family and dynamics."
Jeni shared that when she first saw the six siblings, Westin, Wyatt, Maria, Westley, Will, and Marianna, she couldn't stop thinking about them. She then discussed it with her husband, Mark, and the couple agreed to adopt the children.
Mark and Jeni were already parents to four adoptive children and became a family of 12 after welcoming the six siblings. They have a great support system as Jeni's mother lives with them and helps the couple look after the kids.
The six siblings also have an older sister with whom they stay in touch. Undoubtedly, the heartwarming adoption stories of Mark and Jeni and the Bereks prove that emotional connection is enough to call someone a part of your family.
Please fill in your e-mail so we can share with you our top stories!