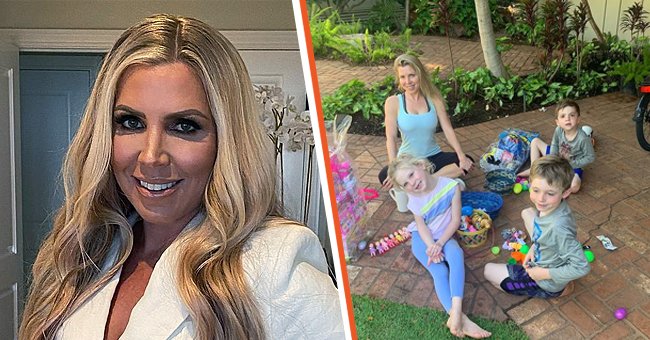 instagram.com/jenniferarmstrongmd
Jen Armstrong Is a New 'Rhoc' Star Who Once Retorted Her Much-Older Ex's Loan Lawsuit Saying That Money Was a Gift
In the new season of "The Real Housewives of Orange County," fans will be excited to see a few old faces as well as a new member of the group, Dr. Jen Armstrong.
The newest member of "RHOC" is aesthetic medicine physician and surgeon Dr. Jen Armstrong, a proud mother of three, who has an "always shirtless" husband, and was once sued by a much-older ex.
Armstong became a member of the show after meeting the show's stars Gina Kirschenheiter and Emily Simpson. The three women are close as she gave her new co-stars a mini make-over during a sneak peek of the 16th season.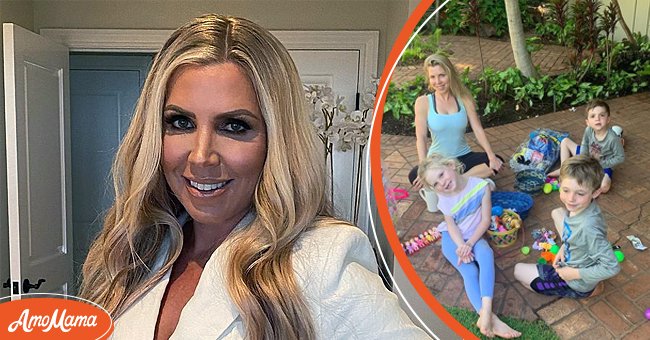 Dr. Jen Armstrong pictured on Instagram in 2021 [Left] Armstrong and her children enjoy Easter in 2021. | Photo: Instagram/jenniferarmstrongmd
Armstrong serves as the CEO of Advanced Skincare Dermatology and Plastic Surgery. According to her website, she helps her patients "achieve their aesthetic goals through the use of injectables, lasers, and other non-invasive treatments."
During the season, "RHOC" fans will meet her three children and her husband, Ryne Holliday. He is the president of a Newport Beach-based property rental and vacation planning company called Hawaii Hideaways.
Holliday and Armstrong share their children. They regularly appear on the latter's Instagram page along with the family's adorable dog; a Chihuahua named Mr. Puppers.
Before joining the cast of the hit reality show, Armstrong made headlines in 2014 after her much-older billionaire ex-boyfriend, Bruce Elieff, sued her for $850,000 as he claimed the money was small loans and not a gift.
In the lawsuit, Elieff claimed Armstong, a medical student at the time, needed the money to pay for her $160,000 tuition at the Univerisity of Hawaii, $160,000 for cancer treatments, $37,000 to freeze her eggs, and an additional $10,000 in monthly expenses.
The couple started dating in 2009 but broke up in 2013 after Armstrong welcomed her twins, fathered by another man. She explained that during the relationship, she was under the impression he was sleeping with other women.
Through her attorney, Paul Berra, Armstong declined to comment to the New York Post, which reported on the lawsuit. However, in a statement to the court, she said the suit was based on spite.
She felt the lawsuit was Elieff's last attempt to control her life as she described him as "controlling, possessive and very jealous." Armstrong added that his allegations were untrue because the money had been a gift.
He had not only helped her with her finances but also showered her with many extravagant gifts such as a new Range Rover, jewelry, and other items.
Please fill in your e-mail so we can share with you our top stories!