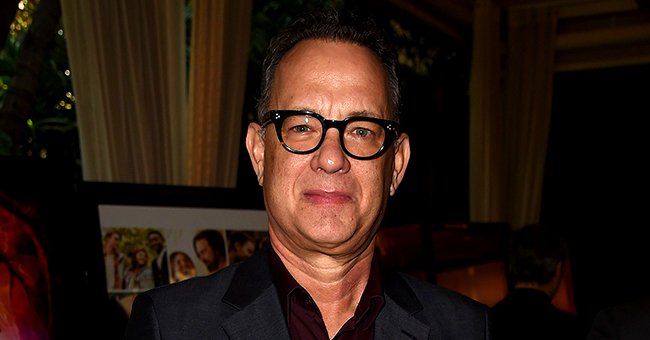 Tom Hanks | Source: Getty Images
Tom Hanks Grew up Lonely with Nothing in a Broken Family — He Never Blamed His Parents for It
Renowned actor Tom Hanks has maintained a tight-knit family of his own. The movie icon grew up in a broken home and never blamed his parents when it fell apart. Here's how he dealt with a sad childhood.
Tom Hanks has impressed the world with his acting talent, whether in drama or comedy films. The 66-year-old actor is best known for playing Forrest Gump in the 1994 film "Forrest Gump."
Another iconic film Hanks famously appeared in was the 1998 "Saving Private Ryan" playing Captain John Miller. He starred alongside actors Matt Damon and Vin Diesel.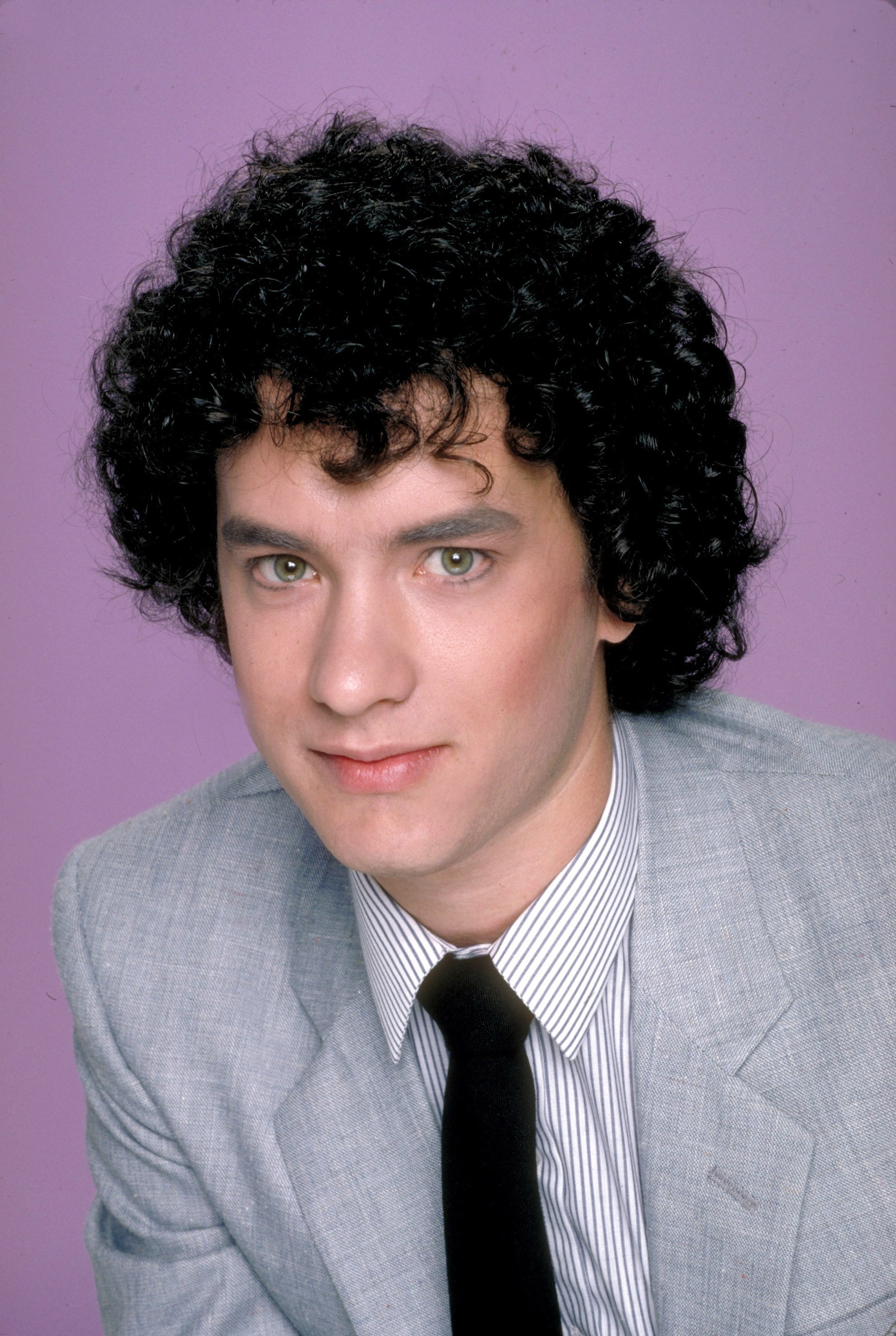 Tom Hanks pictured inside a studio for the 1980 sitcom "Bosom Buddies." | Source: Getty Images
Before achieving timeless fame in Hollywood, Hanks had his fair share of humble career beginnings. A college drop-out, he began auditioning for several theater productions.
Hanks landed a small role in the 1980 film "He Knows You're Alone" after multiple auditions. The same year, a talent scout of ABC cast him in the sitcom "Bosom Buddies."
Sadly, the sitcom he was in got canceled just after two seasons. Despite the shows' cancellation, it opened up new opportunities to explore his acting. He needed another gig to support his family.
MARRIAGE AND DIVORCE
Hanks was married to late actress Samantha Lewes for nine years before their divorce in 1987. His divorce from Lewes was reminiscent of his parent's breakup.
In a recent New York Times interview, Hanks opened up about being the child of divorce. The Concord, California native was only five years old when his father, Amos, and mother, Janet, parted ways.
He also lived in a confusing household. The "News of the World" actor recalled that his older brother and sister lived in their fathers' home while his other sibling stayed in their mother's residence.
Hanks shared that his parents' life back in the day had been tough. He said he never complained nor felt angry about his parents' divorce. The veteran actor added:
"They were so racked with self-loathing and guilt and et cetera, all that stuff that went along, and there were four of us, for God's sake, and they just, you know, couldn't do it."
The Academy Award-winning actor shared that his hardworking parents did not have the right words to explain to him and to his other siblings why their marriage fell apart.
A TRAUMATIC CHILDHOOD
As for his father, Hanks recalled that Amos worked in various small restaurants, remarried several times, and moved a lot. He also revealed that his father grew up a broken man.
He opened up about the trauma Amos experienced when he saw his own father murdered by a stranger. Amos was one of four children who witnessed his father's death at a barn in Willows, California.
Hanks said Amos was devastated about the crime. At that time, his dad had to testify three times in court with lawyers and a judge nearby, which caused great distress.
According to Hanks, the man involved in the murder case got acquitted. Amos was still young during that time, and the case's injustices were challenging to comprehend.
The "Greyhound" star said the experience ruined his father and robbed him of a carefree life. Hanks mentioned that Amos had artistic aspirations and wanted to become a writer.
But Hanks said his father's life did not go according to plan, as he passed away in 1992 at age 67. Amos's sad childhood echoed Hanks's own.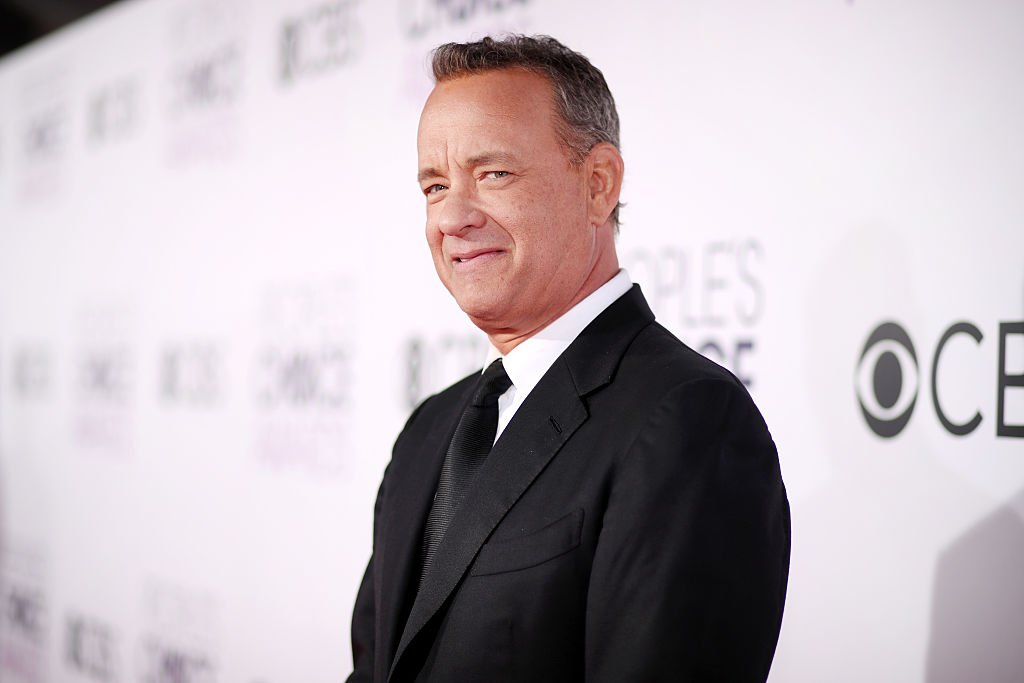 Tom Hanks attends the People's Choice Awards 2017 on January 18, 2017 in Los Angeles, California. | Source: Getty Images
TOM HANKS' LONELY CHILDHOOD
In a 2016 interview, Hank revealed his lonely childhood, disturbed by his parent's divorce. The "Apollo 13" actor lost his sense of direction and was clueless about what he would do next in life. He said:
"What it was, it was the vocabulary of loneliness."
Hanks said he did not keep important items with him back then because his family moved from one house to another. He said he did not have anything when he was a toddler.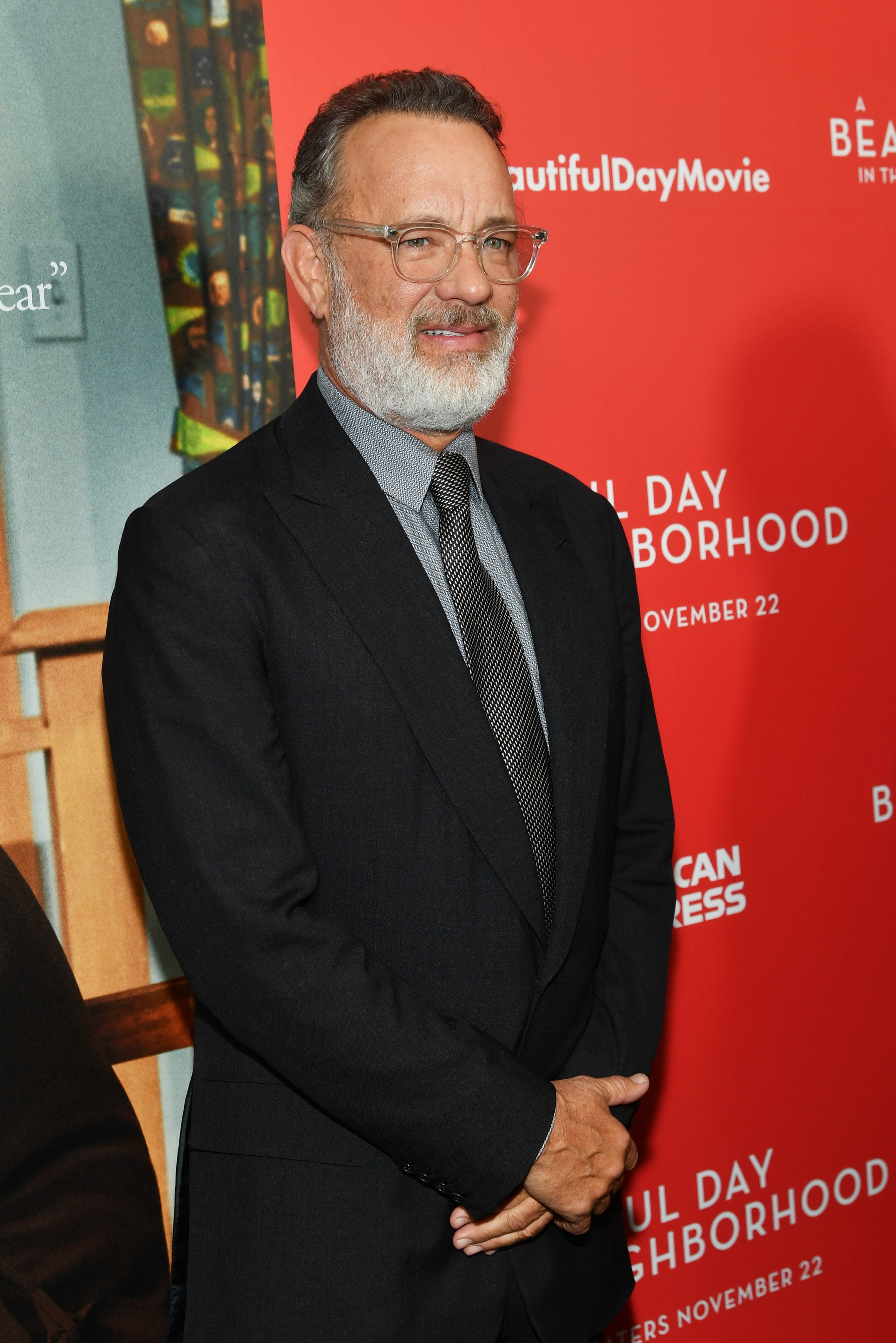 Tom Hanks attends "A Beautiful Day In The Neighborhood" New York Screening at Brookfield Place on November 17, 2019 in New York City. | Source: Getty Images
While he did not have material possessions as a child, Hanks managed to own things now. He started collecting typewriters after a friend gave him one when he was 19.
He said owning typewriters made him feel in control. The movie superstar noted it might be junk to other people, but for him, the mechanical piece had been soothing and that he could carry it anywhere.
A CURE FOR LONELINESS
The "Cast Away" star revealed that to be married to Lewes for the first time at 21 was to "quell the loneliness." The former couple shares two children Colin and Elizabeth.
His look-alike son, Colin, 44, has worked as an actor while 40-year-old Elizabeth works as a writer.
While he married at a young age, Hanks said that having children was the greatest thing that ever happened to him because he did not smoke pot, nor do drugs, and never went to parties.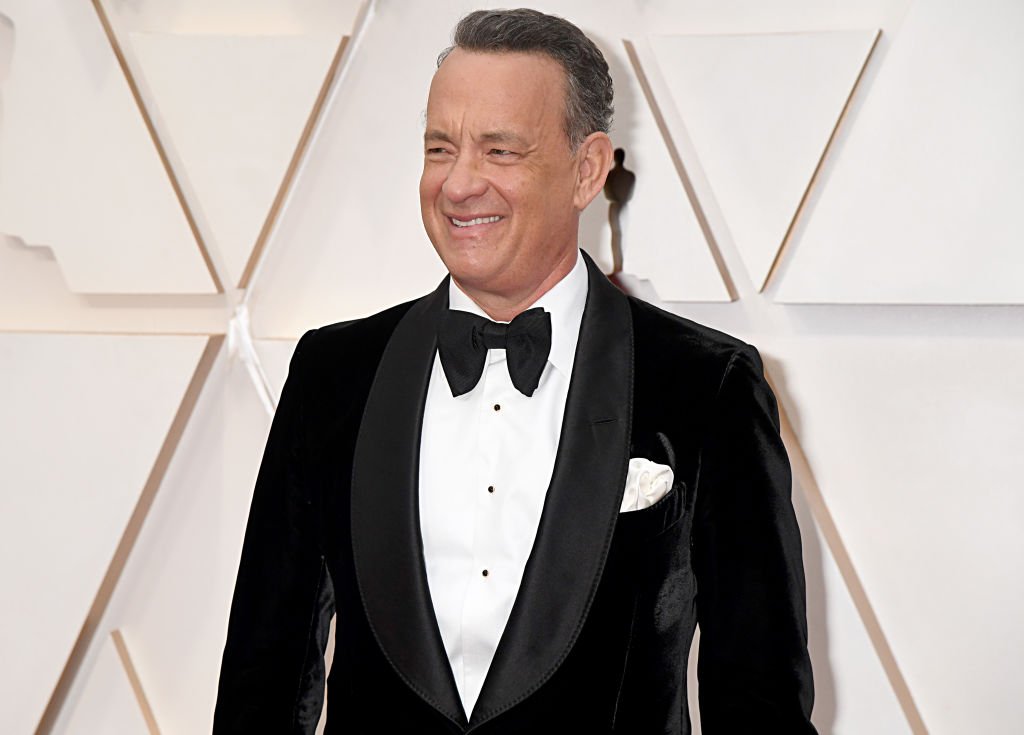 Tom Hanks attends the 92nd Annual Academy Awards on February 9, 2020 in Hollywood, California. | Photo: Getty Images
HAPPILY MARRIED FOR 34 YEARS
When he was 27, Hanks met the "Sleepless in Seattle" actress Rita Wilson, who he married in 1988. Since tying the knot with Wilson, Hanks said he never felt lonely anymore.
Hanks has been happily married to Wilson for 34 years. The longtime couple shares two sons, Chet,32, and Truman, 26, who have followed in their footsteps in Hollywood.
Hanks' children with Lewes also pursued a different career in the industry. Hanks's look-alike son, Colin, 44, has worked as an actor while 40-year-old Elizabeth works as a writer.
THE FAMILY MATRIARCH'S DEATH
Years after his father's passing, Hanks mourned the death of his mother, Janet, in 2016 due to an undisclosed illness. His mom was 84. He posted on Instagram his loving tributes to his mom.
The "Finch actor" shared an old picture of his late mother with loving tributes in the caption. He noted his mom's beauty and that she was "the difference in many lives."
Hanks uploaded another picture featuring the signboard of State Theater located in Red Bluff, California. He wrote that he and his mom watched many films in the theater.
Meanwhile, Wilson also paid tribute to her mother-in-law by sharing a message on Instagram. She posted a black-and-white picture of Hanks and Janet dressed in formal clothes.
Wilson described her mother-in-law as a wonderful lady who gave birth to her four children, including Hanks. She also thanked Janet for bringing love into the world.
Please fill in your e-mail so we can share with you our top stories!