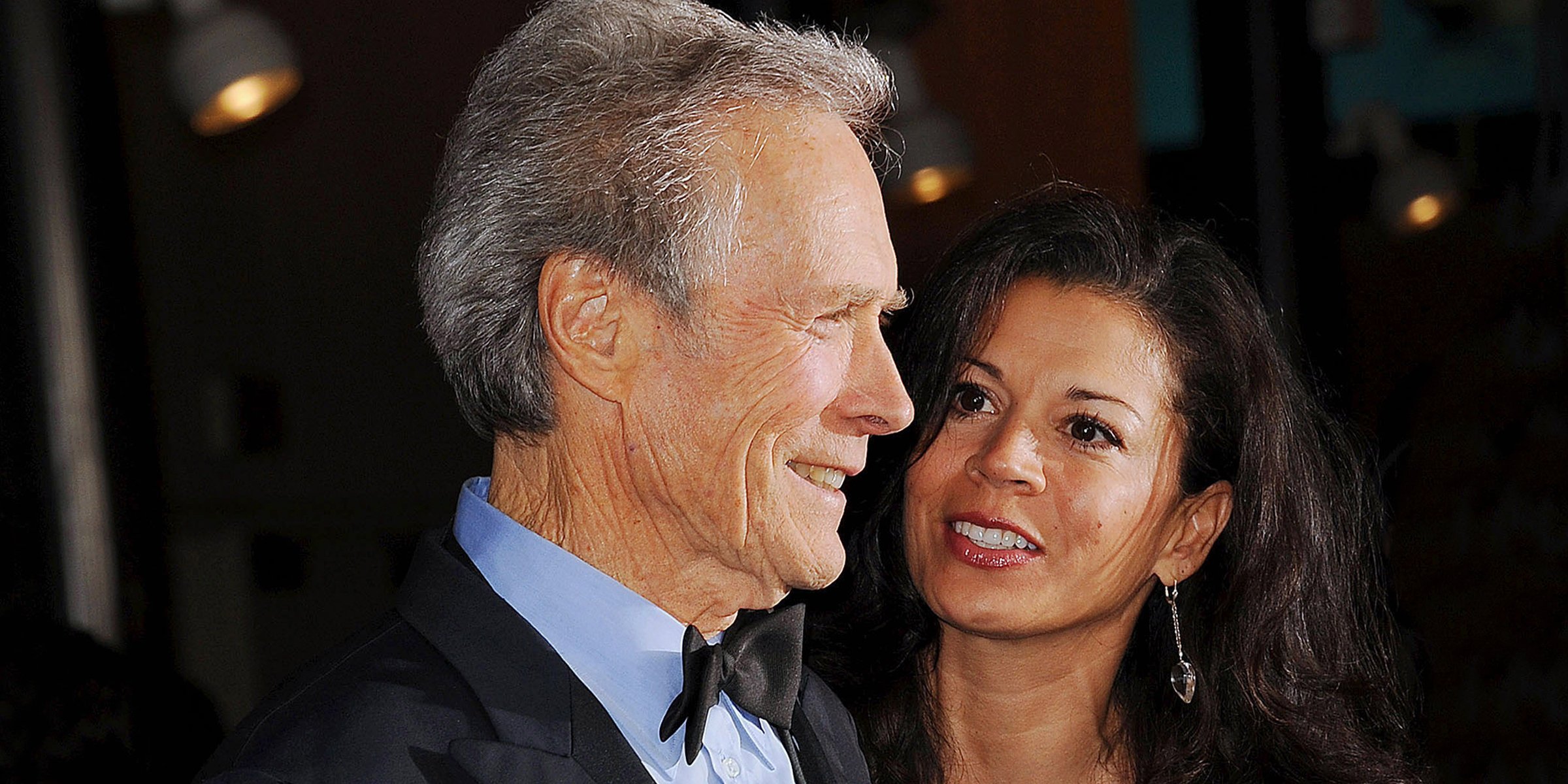 Clint and Dina Eastwood | Source: Getty Images
Inside Clint and Dina Eastwood's 18-Year-Long Marriage That Ended in a Love Quadrangle
At the peak of their marital crisis, Clint Eastwood and his former wife, Dina Ruiz, got involved in a love quadrangle with an estranged couple. Keep reading to know the full details.
Clint Eastwood is a seasoned Hollywood star with more than six decades spent in the movie industry. While he stays relevant in modern Hollywood times, the star made his mark in classic acting and received many accolades.
For the longest time, the Oscar award-winning legend has dazzled his audience with top-notch delivery of his roles. However, Eastwood's love life could rival his onscreen drama as it spans two failed marriages, numerous affairs, and love children.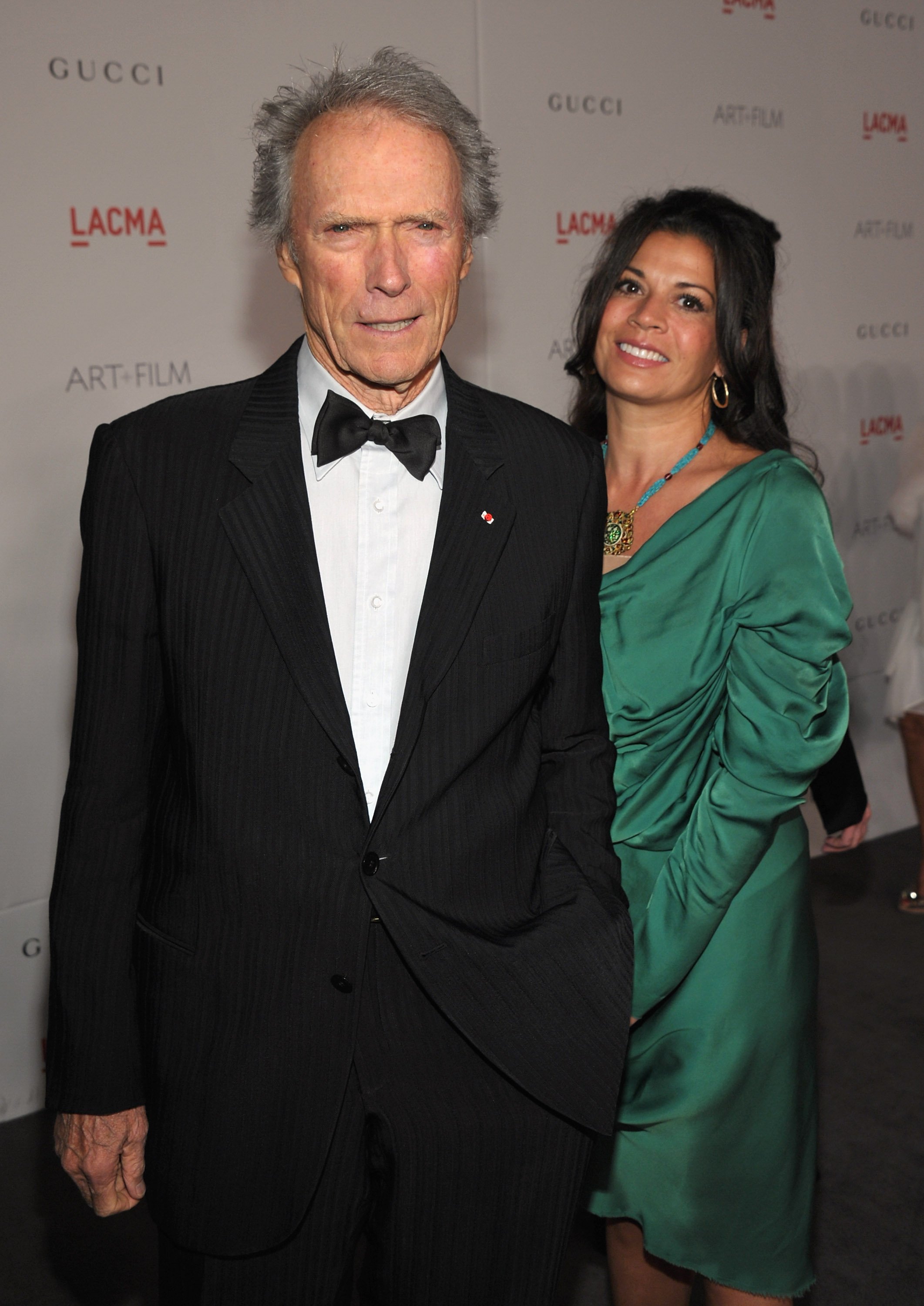 Clint Eastwood and wife Dina Eastwood attend LACMA Art + Film Gala Honoring Clint Eastwood and John Baldessari at Los Angeles County Museum of Art on November 5, 2011. | Source: Getty Images
His First Marriage
The father of eight was 23 when he first got married. In 1953, he tied the knot with Maggie Johnson after meeting her on a blind date six months prior. Eastwood and Johnson stayed married for thirty years, and from their union, they were blessed with two children — Kylie and Alison.
Despite many high points, their marriage was a turbulent affair. In 1964, the actor fathered another daughter, Kimber, following an affair with Roxanne Tunis.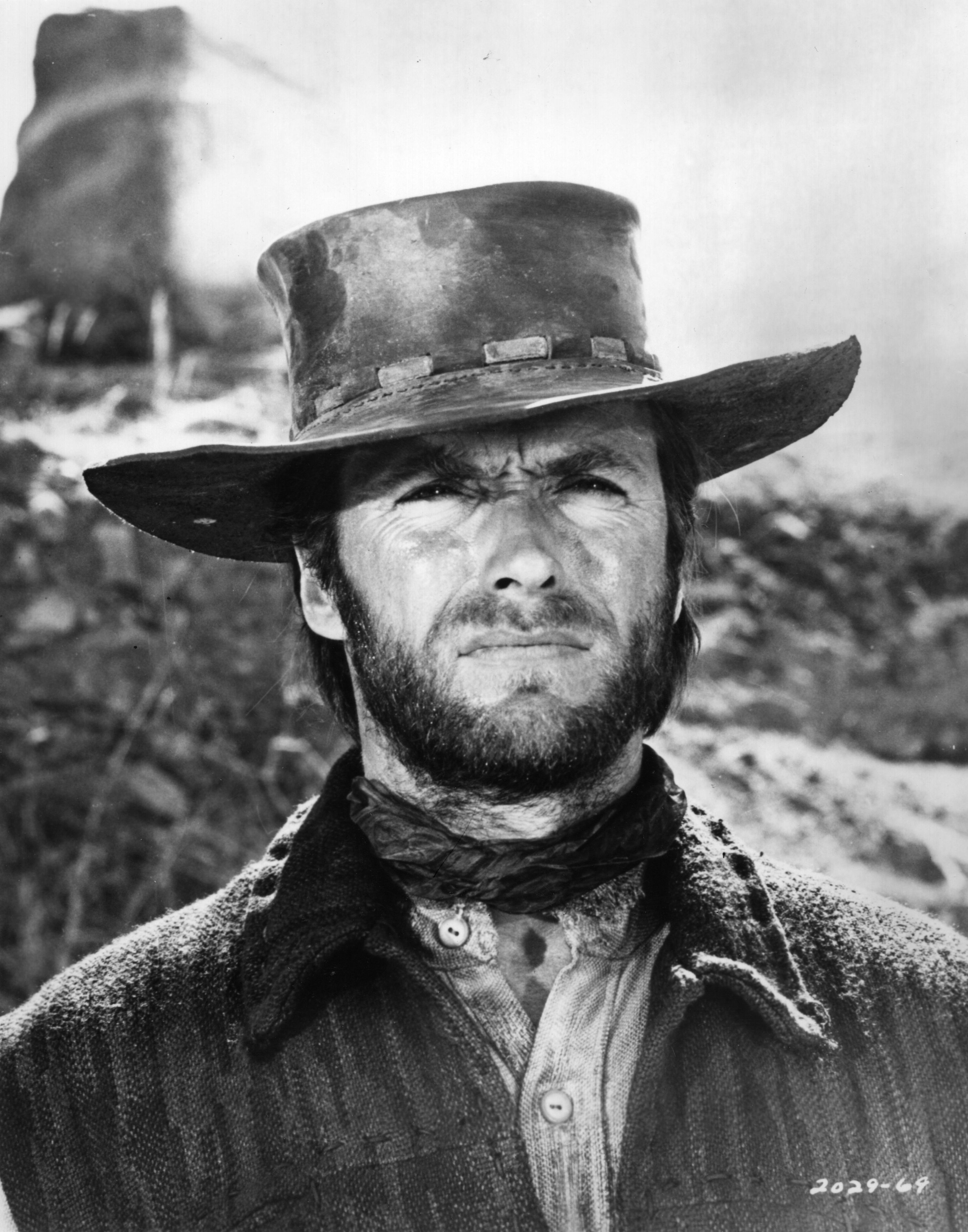 American film star Clint Eastwood in one of the westerns which made his name. | Source: Getty Images
He then learned that he had fathered yet another daughter, Laurie, with an unidentified mother who put the child up for adoption ten years earlier.
Despite these findings, Eastwood and Johnson stayed together to weather the storm. But it was only a matter of time before their long-term marriage ended. In 1984, the pair broke many hearts when they finalized their divorce.
Despite the divorce proceedings and the battle over Eastwood's $375 million fortune, the actor and Ruiz settled and are at peace with each other.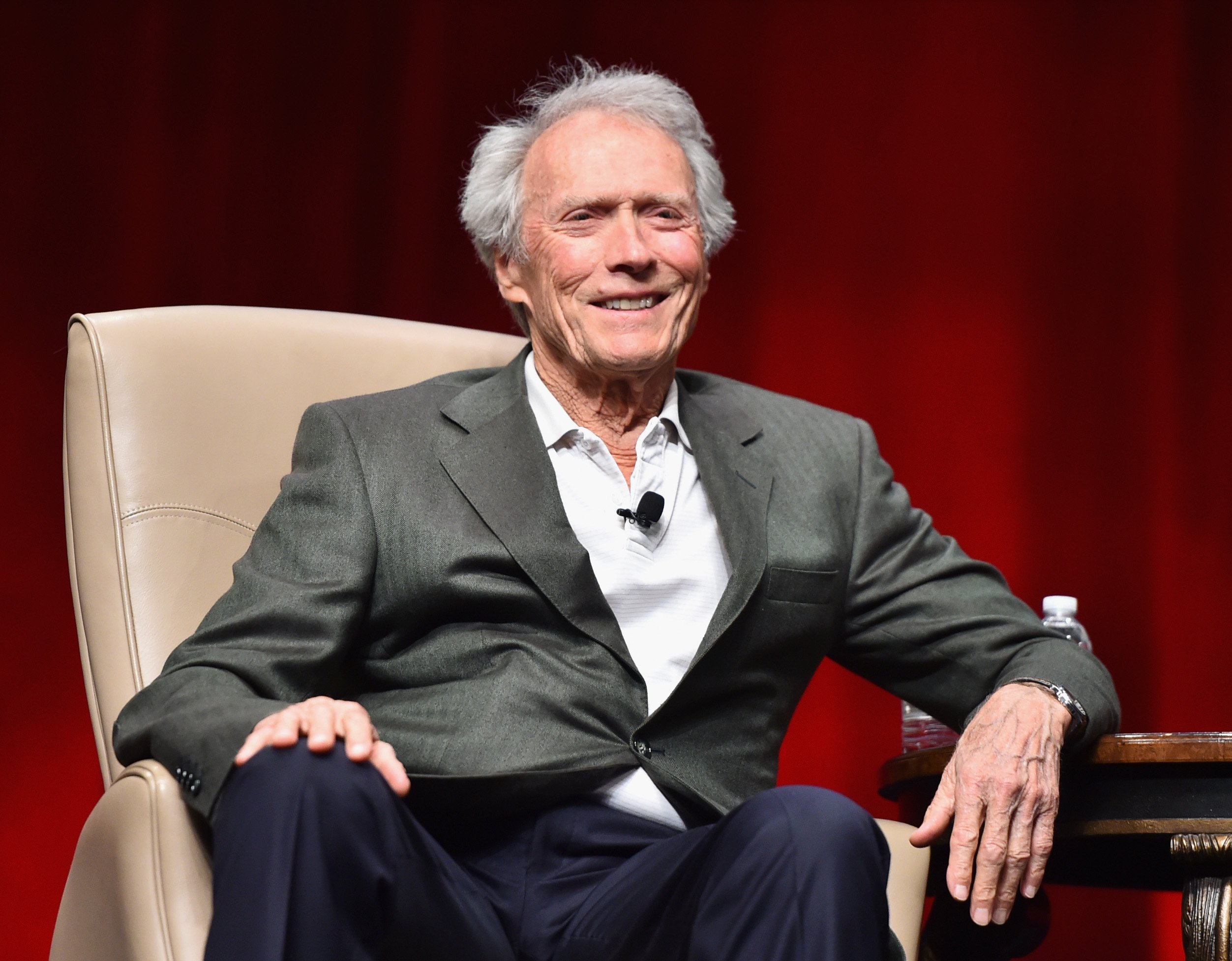 Clint Eastwood speaks onstage during CinemaCon and Warner Bros Pictures Present The Legend of Cinema Luncheon on April 22, 2015 in Las Vegas, Nevada. | Source: Getty Images
Eastwood and Ruiz's Romance
After his first marriage ended, the "The Mule" icon fell in love again. This time, with "Million Dollar Baby" director Dina Ruiz who he later divorced.
Eastwood and Ruiz met in 1993 when the latter interviewed the actor about his film "Unforgiven." The movie star said he was attracted to Ruiz's big doe eyes and forthright personality.
They started dating and got married in March 1996. After their marriage, they lived a private life in Carmel, California, raising their daughter, Morgan, whom they welcomed in December 1996.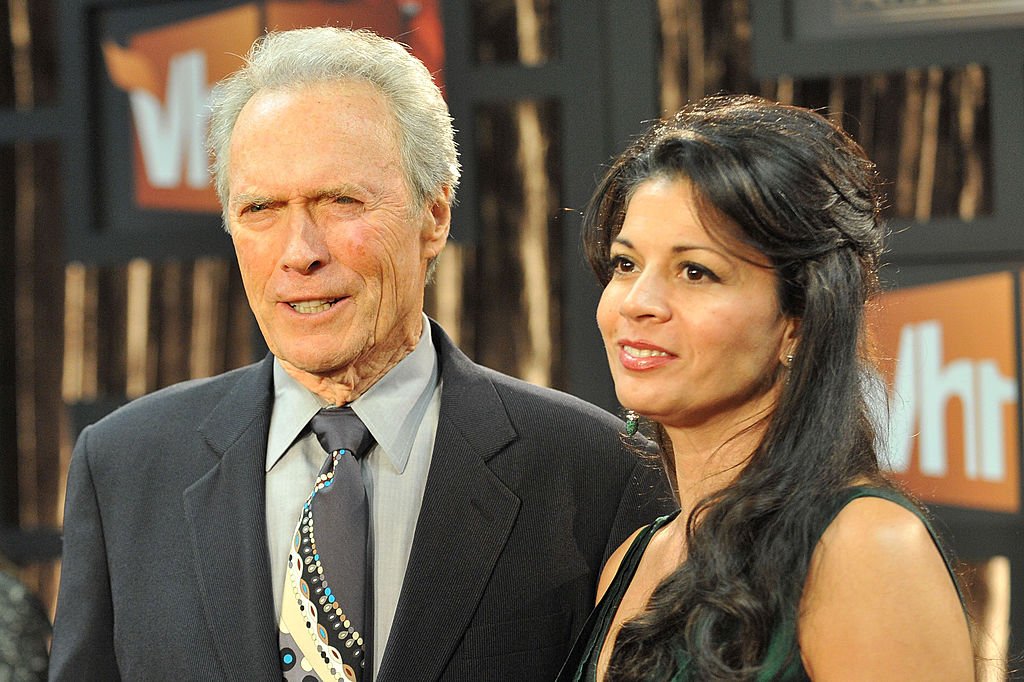 Clint Eastwood and wife Dina Eastwood arrive at VH1's 14th Annual Critics' Choice Awards held at the Santa Monica Civic Auditorium on January 8, 2009. | Source: Getty Images
The Start of Their Marriage Disaster
However, when the union ended publicly, both parties were hurt. A source explained that the pair's marriage began to collapse when Ruiz did the reality TV show "Mrs. Eastwood and Company."
The show featured Ruiz, Morgan, Francesca — Eastwood's daughter from another relationship — an acapella group Morgan's mother managed, and other family members.
On the show, the mother of one often spoke about personal and private details and cried a lot. The source said Eastwood was furious with the show as it went against everything he stood for as a private person.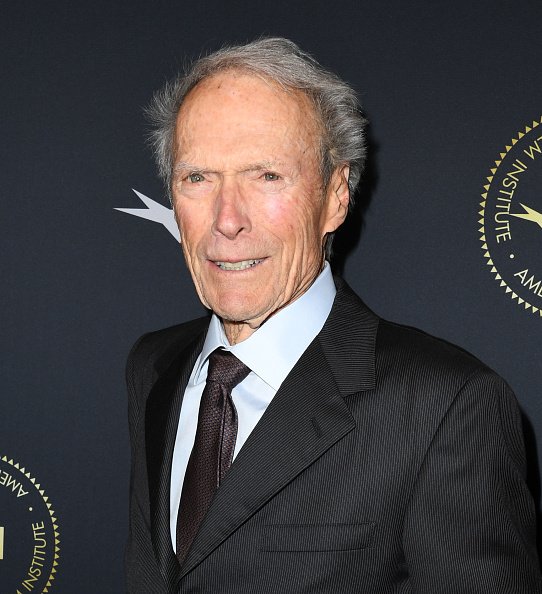 Clint Eastwood at Beverly Hills on January 03, 2020 in Los Angeles, California. | Source: Getty Images
The Love Quadrangle
In June 2012, while the show was still airing, the couple's marriage fell apart. By the end of 2012 and the beginning of 2013, Eastwood and Ruiz seemed to be leaning on other people for support.
Surprisingly, they found solace in another former couple. The actor's estranged wife spent time with Scott Fisher, a former high school friend who had just left Australia and was an Assistant coach at the University of Hawaii.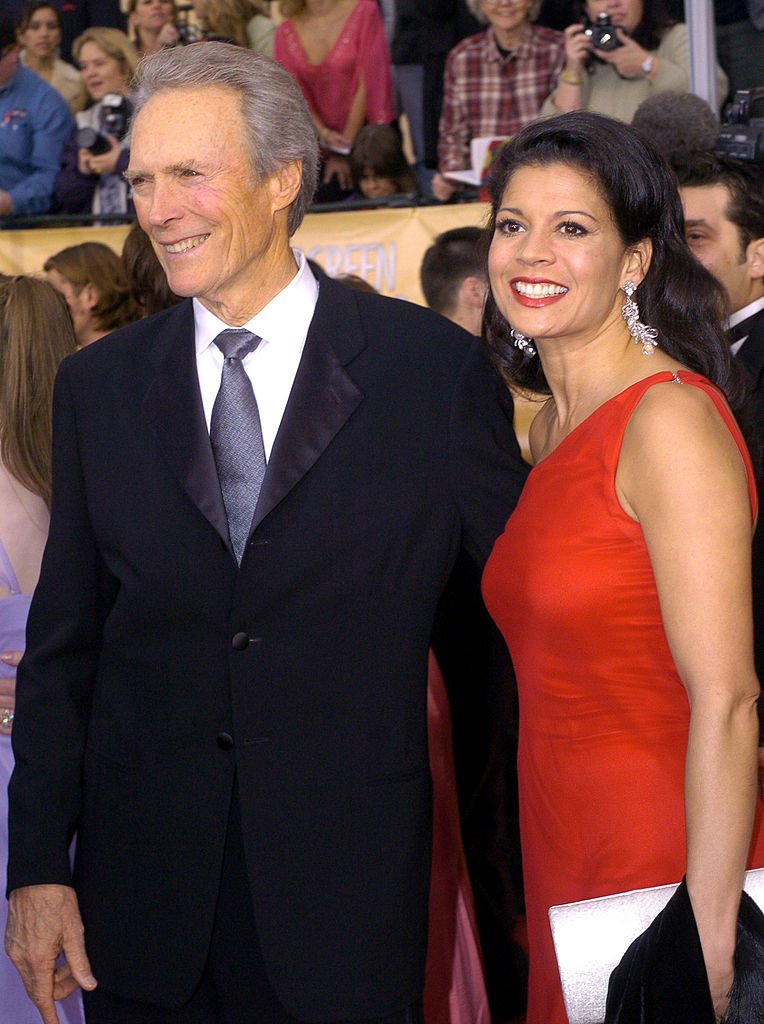 Clint Eastwood and Dina Eastwood during The 10th Annual Screen Actors Guild Awards at The Shrine Auditorium on February 22, 2004. | Source: Getty Images
Even though Scott was still in the process of finalizing his divorce from his wife of ten years, Erica Fisher, the latter was concerned with her ex-husband's new relationship and reached out to Eastwood.
The two shared a phone call, connected, and in March 2013, Eastwood and Erica started dating. Although Ruiz was slowly moving on, the news of her husband dating again surprised her.
The revelations, coupled with the breakdown of her marriage, caused Ruiz to fall into depression and anxiety. She soon checked into rehab to deal with the emotional stress.
Their Divorce
Eventually, in October 2013, Ruiz filed for divorce. During an appearance on Bethenny Frankel's talk show, she said she filed for divorce because she did not think she and Eastwood would get back together.
Ruiz also thought that she and Eastwood would have a smooth re-entry into the world, but she did not get her wish.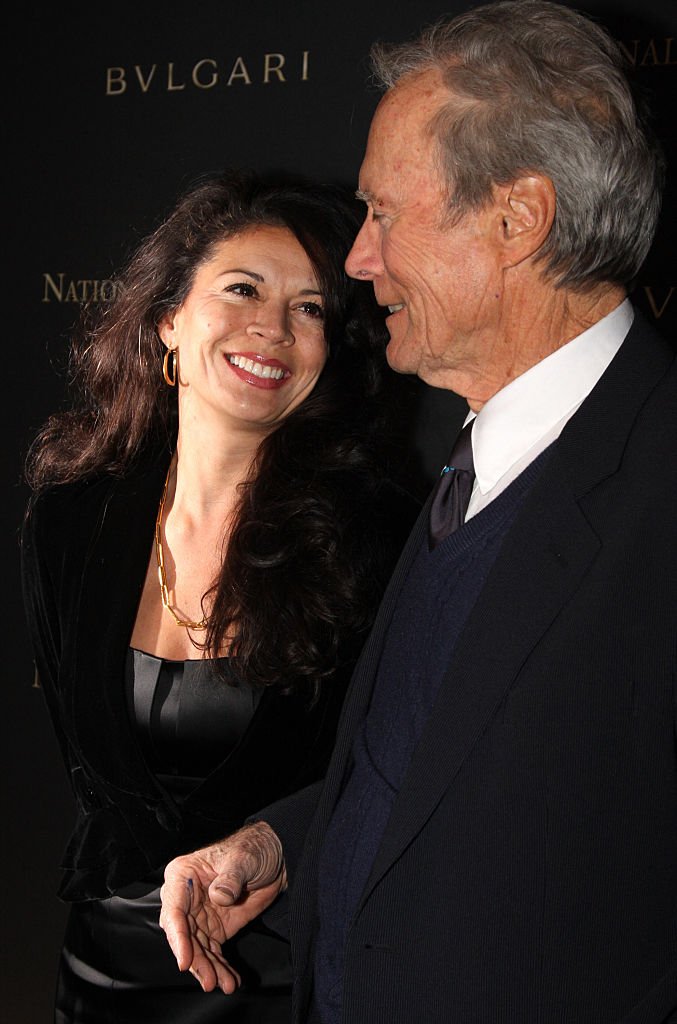 Dina Eastwood and Clint Eastwood arrive at the 2008 National Board of Review awards gala at Cipriani on January 14, 2009. | Source: Getty Images
Moving On
Morgan's mother married Scott in 2016, while the actor continued his relationship with Erica. Sadly, Eastwood's romance did not last, and the duo broke up.
After they separated, Erica and the Hollywood star remained close. He purchased a two-bedroom 1950s home worth $715,000 for his ex-mistress. At the time, Erica lived in a beautiful home with her 22-year-old son Blake Holland.
Despite the divorce proceedings and the battle over Eastwood's $375 million fortune, the actor and Ruiz settled their differences and are at peace with each other.
Please fill in your e-mail so we can share with you our top stories!