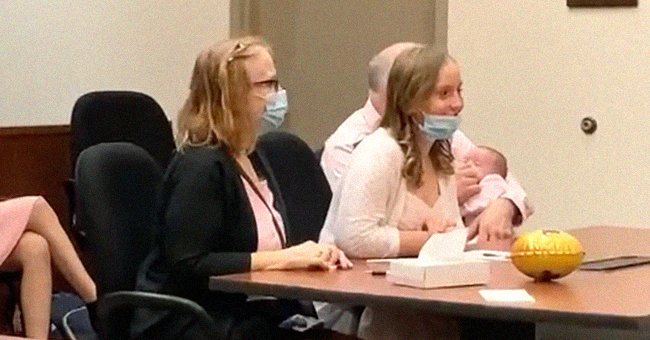 twitter.com/LaurenEdwardsTV
After 7 Years in Foster Care, Girl Who Never Gave up on Finding a Forever Home Finally Gets One
A girl spent years in the foster care system, but her belief in finding a forever home never faltered. She was adopted into a loving family at the start of December 2021 and will spend this festive season surrounded by love.
As Judge Patricia Gardner hit her gavel, one family grew slightly bigger in Grand Rapids, Michigan. Marissa had always longed to find her forever home, and this year, the dream came true. She is officially a Holmes now.
The youngster proudly spelled her new name, "M-A-R-I-S-S-A H-O-L-M-E-S," as she spoke with the Kent County Courthouse reporters. Her adoptive family was thrilled to add her to their brood.
CHEERING IN THE COURTHOUSE
The Holmes family erupted with joy and cheering in the courthouse as a beaming Marissa said: "They can call me theirs even though they already did." A few years earlier, she shared her hopes for a family.
Marissa's story and desire to find a home was broadcast on the television series "Forever Home." She indicated that she was looking for a place and people to care for her and keep her safe.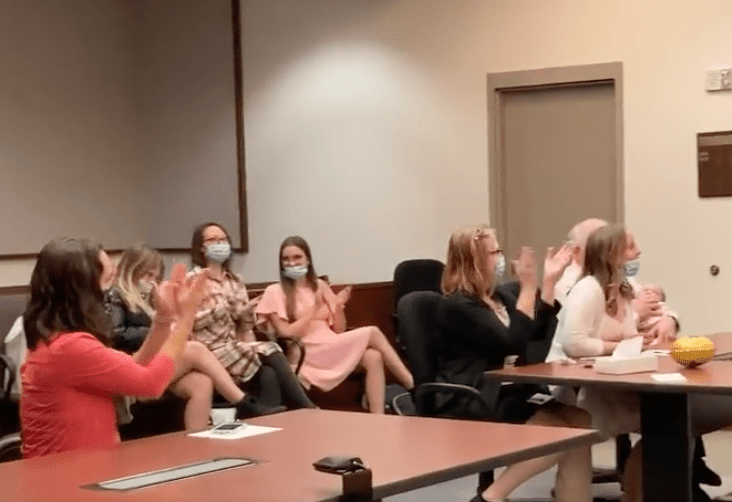 The family cheers in the courthouse after the adoption is made official | Photo: Twitter/LaurenEdwardsTV
SHE MAKES THE FAMILY WORK
Shortly after the show aired, she was taken into foster care with the Holmeses. They saw her story on TV and reached out, unaware that the girl would be part of their family one day.
Marissa's adoptive mother Barbara expressed: "I said I find myself more often now saying, 'Wow, you are such a part of this family and what makes this family work.'" Both mom and daughter clapped their hands as the adoption was made official.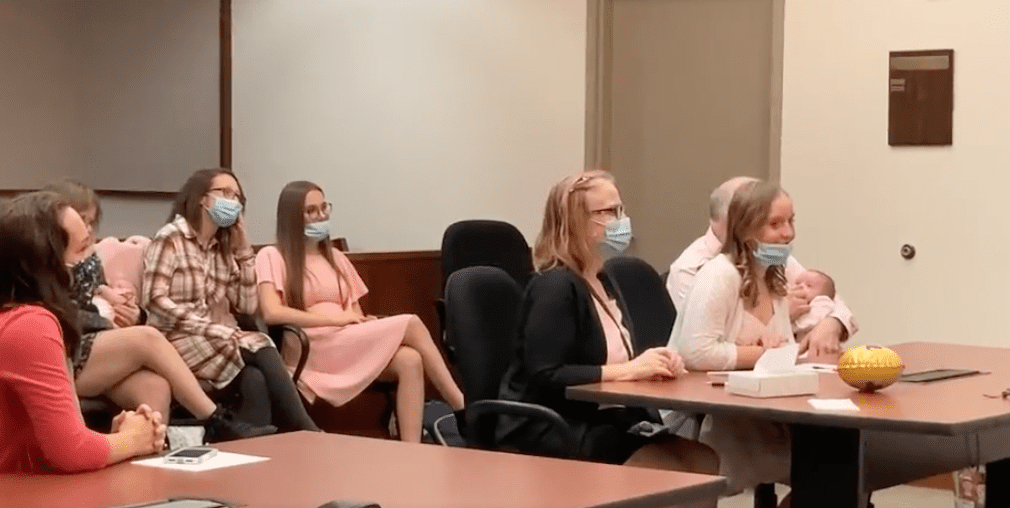 The family sits in the courthouse waiting for the adoption to be made official | Photo: Twitter/LaurenEdwardsTV
LOVED ONES WATCHED THE ADOPTION
Marissa's dad, Scott, was also ecstatic. He shared that he had been waiting to make it official for a long time and added that it was an "awesome" feeling.
All of their loved ones witnessed the memorable moment of Marissa's adoption. An online video stream allowed friends, teachers, former caseworkers, and coaches to be part of the adoption proceedings.
2,883 DAYS IN FOSTER CARE
Judge Gardner shared that it was great to place Marissa in a permanent home. She stated:
"In this case for Marissa, 2,883 days in foster care. Most of us in the community would say that's too long."
Referee Lynn Perry watched Marissa's adoption journey over many years and revealed an admirable quality that Marissa possessed.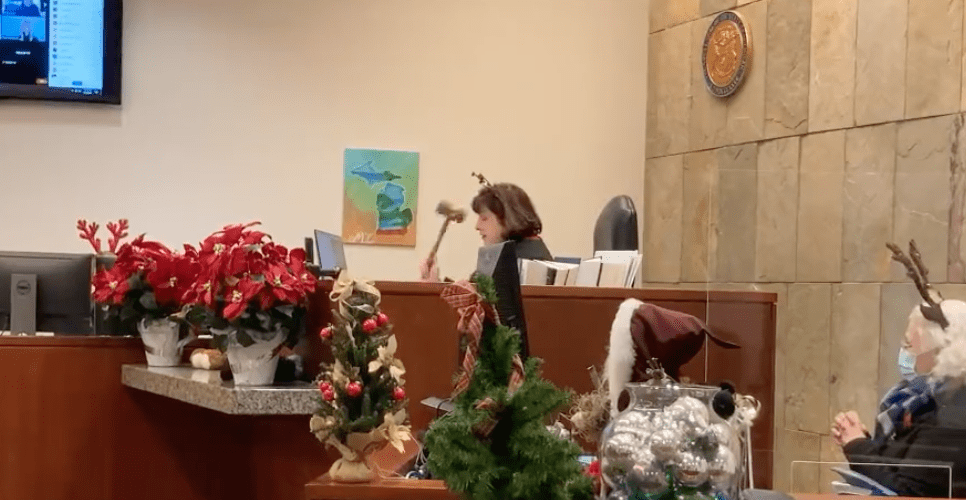 The judge hits her gavel making the adoption official | Photo: Twitter/LaurenEdwardsTV
NEVER GAVE UP HOPE
Perry said: "She always would talk and give me her opinion on what's she was doing, and she never lost hope." Marissa encouraged others in foster care to keep hoping as well.
The youngster expressed: "Always have hope and never give up because it will come." Many more children like Marissa still need a forever home, and hopefully, her story can inspire others to consider adoption.
Please fill in your e-mail so we can share with you our top stories!