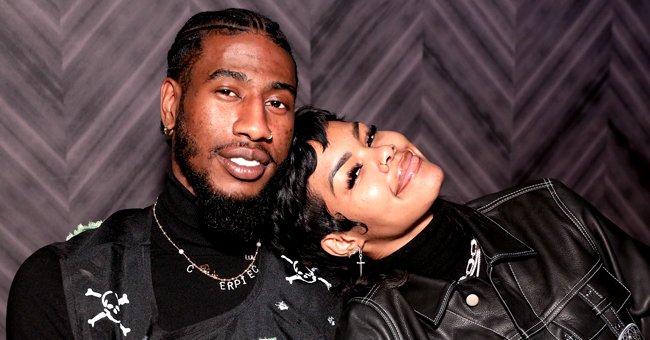 Getty images
Teyana Taylor & Iman Shumpert Cuddle Daughters in New Photo after Announcing Her Retirement & Being Rushed to Hospital
Teyana Taylor and Iman Shumpert are one of the industry's most enviable couples. Together with their beautiful children, the two looked stunning in a new photoshoot, rocking matching outfits.
Teyana Taylor and Iman Shumpert recently participated in a sweet family-focused SKIMs "Cozy" collection photoshoot with their 5-year-old daughter Junie and 1-year-old Rue. The four looked stunning in their matching onesies.
The collection, launched on December 3, featured the family in comfy clothes in preparation for the winter. The photos featured them in different colors of the same outfit.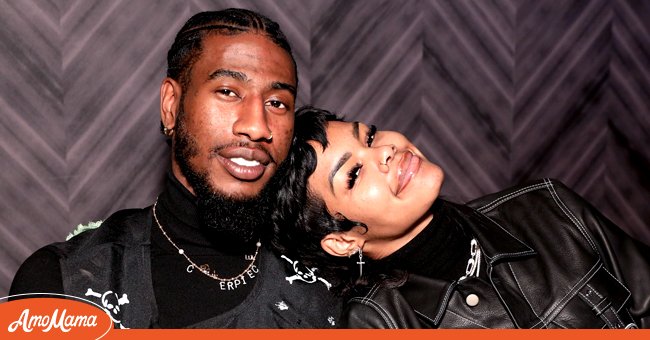 Iman Shumpert and his wife Teyana Taylor attend The Compound and Luxury Watchmaker Roger Dubuis Hosts NBA All-Star Dinner at STK Chicago on February 14, 2020 in Chicago, Illinois. | Source: Getty Images
In the first photo, they rocked brown onesies, while in the second, they looked cozy in gray matching winter attire. A third photo showed them wrapped up in a snug blanket that matched their outfits.
Posting on both their Instagram accounts, Taylor and Shumpert seemed happy with the ensemble and declared the shoot one of the coziest they've ever done.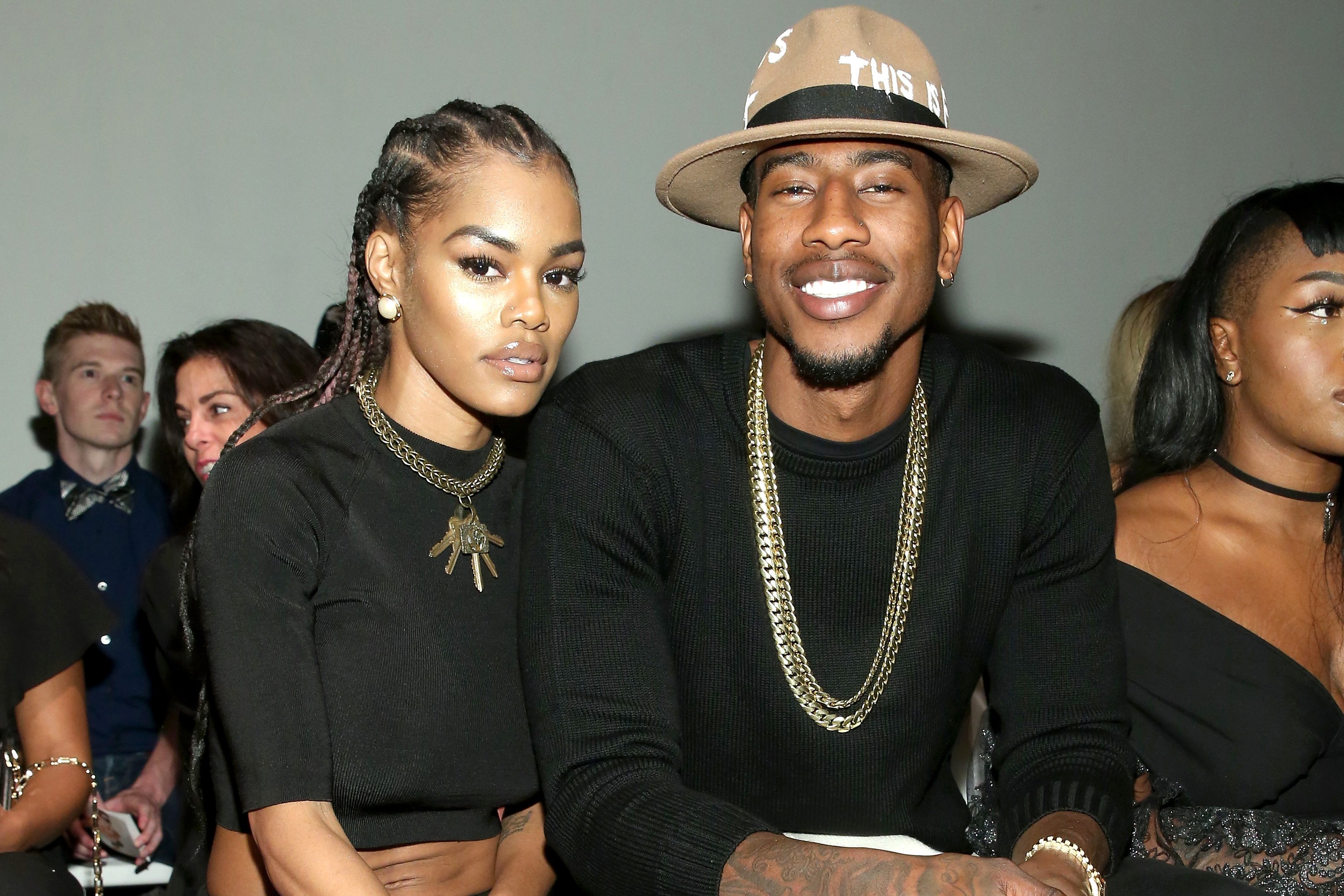 Teyana Taylor and Iman Shumpert during the New York Fashion Week in 2016. | Photo: Getty Images
THE COUPLE'S LOVE STORY
The beautiful family began their journey in 2011, when the then NBA rookie, Shumpert, and his singer and model future wife met at a party in New York. Shumpert approached Taylor to say hello.
Taylor was in a relationship at the time, so all of Shumpert's efforts to woo her hit a brick wall. However, one day, while shopping in Harlem, Taylor realized she was close to his residence and decided to call him.
He asked her to go up to his house, where she found him limping, having just recently had an arthroscopic procedure. The "Dancing with the Stars" finalist had no one to help him around, so Taylor came over every day for the entire week to look after him.
Having been through a bad breakup with her former flame, Taylor was open to dating and the rest, as they say, is history. They went public as a couple in 2014 and wed in 2016.
TAYLOR'S HEALTH ISSUES
The couple's journey may seem all roses, but they have had their unfair share of challenges. The singer was recently rushed to hospital after her body "gave out" right before she performed at the" Femme It Forward" concert in Connecticut.
The singer posted a photo of herself lying on a hospital bed. Explaining to her fans what had happened, she said she always gave her performances her all, but this time, her body was exhausted and refused to cooperate.
The "Made It" singer assured her fans that she would be taking some time off to recover but said she'd reschedule the concert, promising to come back "better than ever."
The "Femme It Forward" show is part of Taylor's final "Last Rose Petal…Farewell Tour." She announced that after the tour ends, she plans on retiring from music.
Taylor says despite all the effort she put into building a career in music, she feels underappreciated by institutional forces. Only time will tell if the "Lose Each Other" singer will eventually consider returning to music.
Please fill in your e-mail so we can share with you our top stories!