Fans Say Teyana Taylor & Her Husband Have 'Most Gorgeous Children' after Seeing Their Youngest on Her 1st B-Day
Teyana Taylor steals hearts with cute snaps and clips in honor of her youngest child's birthday, leading fans to comment that the actress and her husband have adorable mini-mes. 
Teyana Taylor is a reality TV star, dancer, and singer, passionate about her craft. Still, above everything else, she is a doting mother to two kids whom she shares with her husband, Iman Shumpert.
Fans would recall that the couple first became parents to Junie Shumpert before walking down the aisle. A few years later, they welcomed another daughter named Rue Rose Shumpert.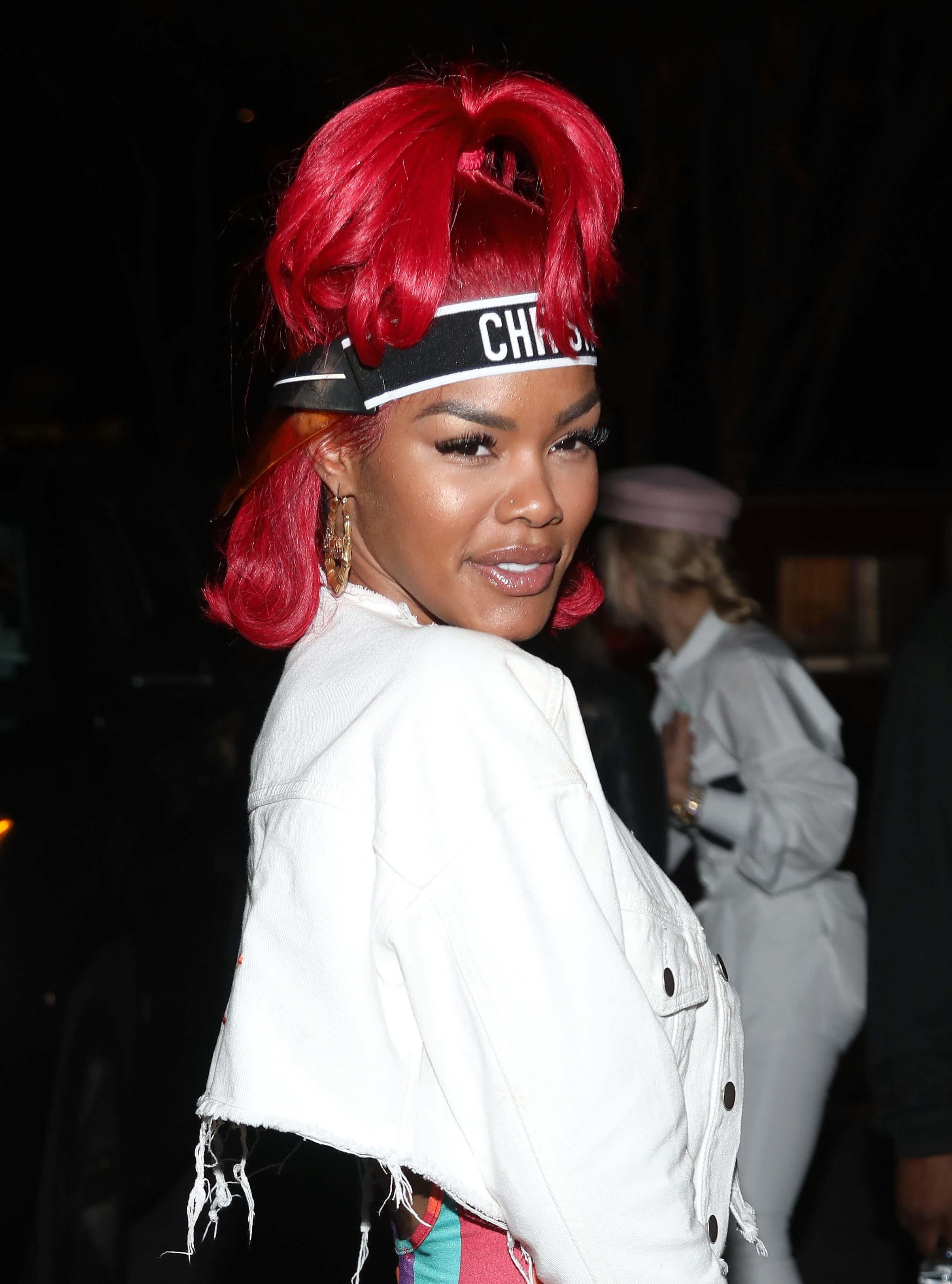 This one-time cuddly infant grew up so fast and has already clocked one! For the memorable day, the family of four planned a fun-packed luxury mini-birthday bash hosted by American Dream. 
It featured many animated characters, colorful balloons, a wide pool, and a wide range of toys for the kids, an overwhelming audience including adults, women dressed in customized shirts in honor of the celebrant, uncountable treats, and castle-height cakes.

MOMMY'S POSTS
The mother of two shared a two-minute clip detailing highlights of the day. She later gushed on the celebrant while adding a train of gratitude for the planners responsible for creating the magical atmosphere.
She did not stop there; the excited mom plastered another recording of Rue Rose getting messy with a cake while dressed in a girly pink ensemble.

Fans also saw the one-year-old in the clear waters of a shallow pool, rocking her rainbow-colored swimwear and an infectious smile. The onscreen diva wrote:
"God took his time with you Rue Bue. I love you so much. Happy 1st bday baby."
DADDY'S POST
Iman was as excited as his wife and shared a montage of shots focused on the celebrant, his wife, their firstborn, and himself. One of the photos showed the Shumpert girls rocking matching pants, decorated tops, and crisp white kicks. His caption read:
"Happy birthday to my youngest!!... Leave it to us parents to make sure things are magical...continue to let your smile be contagious...We love you Rue-Rose, happy birthday."
WHAT DID FANS THINK?
As expected, the couple's posts in honor of their tot gained thousands of likes and comments. Many joined in the birthday wishes, and others could not stop at that. They added compliments signifying that the duo had beautiful kids. One of their comments read:
"You really make the most gorgeous children."
While another fan said, "You've just got the most beautiful kids." A third one said, "Perfect baby." Another one also, "This child is so adorable."
MORE ON THE TAYLOR-SHUMPERT FAMILY
Milestones and hearty celebrations are not the only times their fans get to be involved in matters concerning their kids. Taylor is very open to sharing her motherhood tales online and via her reality TV show "We Got Love Teyana & Iman."
During a recent episode, the actress explained her parenting techniques which involved Junie expressing herself freely on social media, monitored. Her husband added that they overdo their affirmations for self-confidence and renewed pride, especially as a new-age kid.
While Junie is building her mental health and is already a remarkable young lady, her younger sister, Rue Rose, is focused on being heard.
At 3-months-old, she began making audible and nearly clear sounds which made her parents gush with pride on their genius baby.