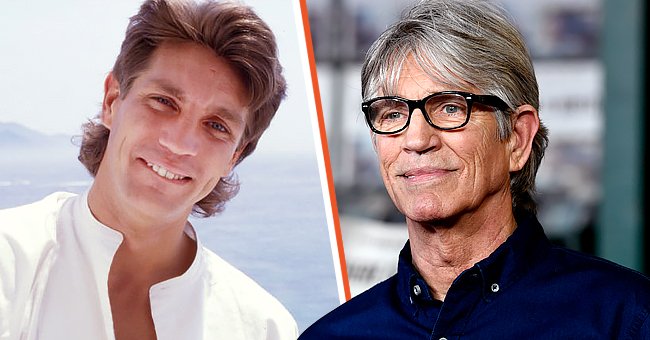 Eric Roberts | Eric Roberts | Source: Getty Images
Eric Roberts Overcame Childhood Stuttering - He Had to Learn How to Talk Again Years Later
Eric Roberts faced challenges as a child because of his stuttering, but a life-changing accident years later made him learn how to talk and walk again. His career was never the same.
Although Eric Roberts is currently one of the hardest-working actors in Hollywood, he is not the most famous member of his family. That would be his younger sister, Julia Roberts.
However, the actor could have been as famous and successful as his sister or any other A-list actor had him not crashed a car while driving under the influence of substances in 1981. His career, appearance, and speech were compromised.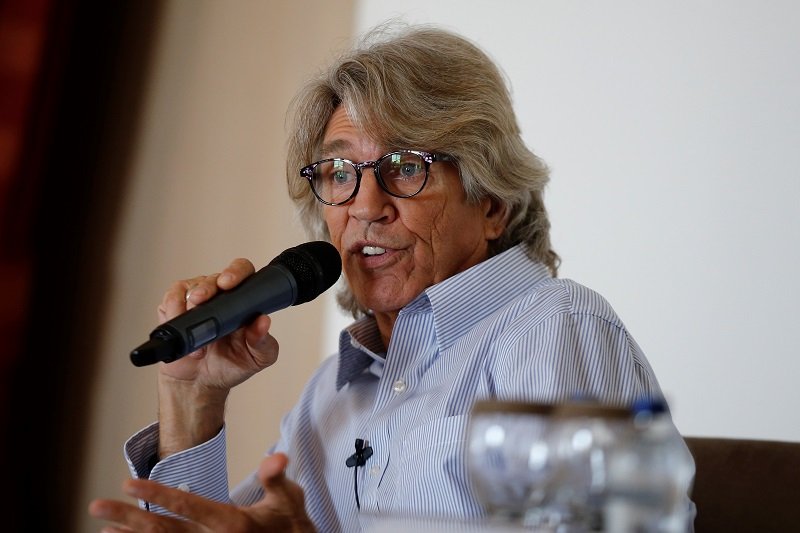 Eric Roberts in Antalya, Turkey, on October 05, 2018 | Source: Getty Images
Speech Defect In Childhood
Born in April 1956 in Biloxi, Mississippi, Roberts faced some challenges as a child. Since he dealt with "horrible stuttering" every time he spoke, his classmates would make fun of him.
The actor said that the fact they would laugh whenever he opened his mouth was killing him. He is sure his classmates "hated" him when he was a kid, and "it was a drag."
Things at home were far from perfect, too. His parents Walter and Betty, who ran a children's theater company in Georgia, were married for 16 years but had a toxic relationship.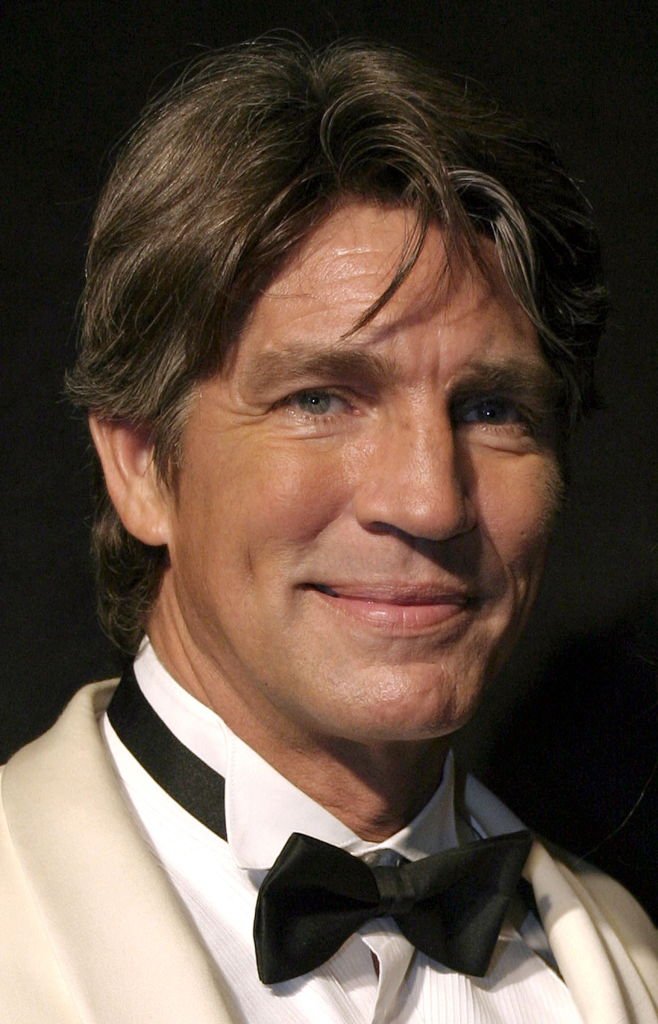 Eric Roberts on December 17, 2004 in Hollywood, California | Source: Getty Images
Roberts once described their contentious romance as a very emotional and loud "catastrophe." Walter and Betty parted ways when Roberts was 15 years old, and the family split.
His sisters Lisa and Julia (also actresses) lived with Betty in Smyrna, Georgia, while Roberts moved to Atlanta with Walter. Luckily, acting changed his life.
Roberts discovered that he could speak fluently if he memorized lines, so it was the perfect job for him. In 1973, he spent a few weeks at the Royal Academy of Dramatic Art in London before moving to New York to pursue acting.
While living at a YMCA, Roberts took classes at the American Academy of Dramatic Arts and eventually landed a part on the soap opera "Another World."
The brain trauma affected his speech and short-term memory.
He quickly discovered he was not a soap actor and was fired earlier than expected. Fortunately, he attracted the attention of casting director Marion Dougherty. About his lucky break, Roberts said:
"She was the most successful, biggest, most famous, most career-changing, industry-changing casting director that's ever been."
Dougherty and her protégée Juliet Taylor saw Roberts in a play at the American Academy and took him to Bill Treusch, the manager of actors Chris Walken and Sissy Spacek.
Although Treusch had never seen Robert act before, he took Dougherty and Taylor's recommendation and signed him. In 1978, he debuted in "King of the Gypsies" and was nominated for a Golden Globe.
Life-Changing Accident
Since Roberts received a Golden Globe nomination in his first movie gig, he became a promising star – one several people wanted to see more of. Unfortunately, his life took a tragic turn in 1981.
After leaving the house of his then-girlfriend Sandy Dennis, Roberts got into his doorless Jeep for a ride with Dennis's German shepherd. Unfortunately, the dog leaned out too far, making Roberts let go of the steering wheel to grab him.
He crashed into a tree and ended up in a coma for three days. Once he woke up, he noticed the brain trauma affected his speech and short-term memory. His appearance also changed.
The actor spent two months in rehab learning to walk and talk again but eventually made it out. Shortly after finishing his treatment, director Geraldine Fitzgerald hired him to reprise his role as the seminarian in the Broadway production of "Mass Appeal."
His drug problem was so severe that his wife once gave him an ultimatum.
He already knew all the lines, but Fitzgerald wanted him to play the character differently. Due to conflicting ideas, Roberts left the play even before it opened, but Fitzgerald supposedly told everyone he had not completely healed from the accident.
His career slowed down after that. Roberts confessed nobody wanted to work with him for a while, but director Bob Fosse believed in him and asked him to audition for "Star 80." He got the part of Paul Snider, the role that earned him a second Golden Globe nomination.
Drug Issues
Roberts dealt with some drug issues for years, and when the accident happened, he was high on an illegal substance. He once confessed Woody Allen dismissed him because he was "very stoned" when they met.
Roberts was not the only celebrity doing it, though. He said that drug was running through Hollywood like a rash at the time, and everybody from executives to craft service would take it. He explained:
"You'd arrive [on the set] in the morning, and they'd send you to the prop truck, where there'd be bowls of cocaine."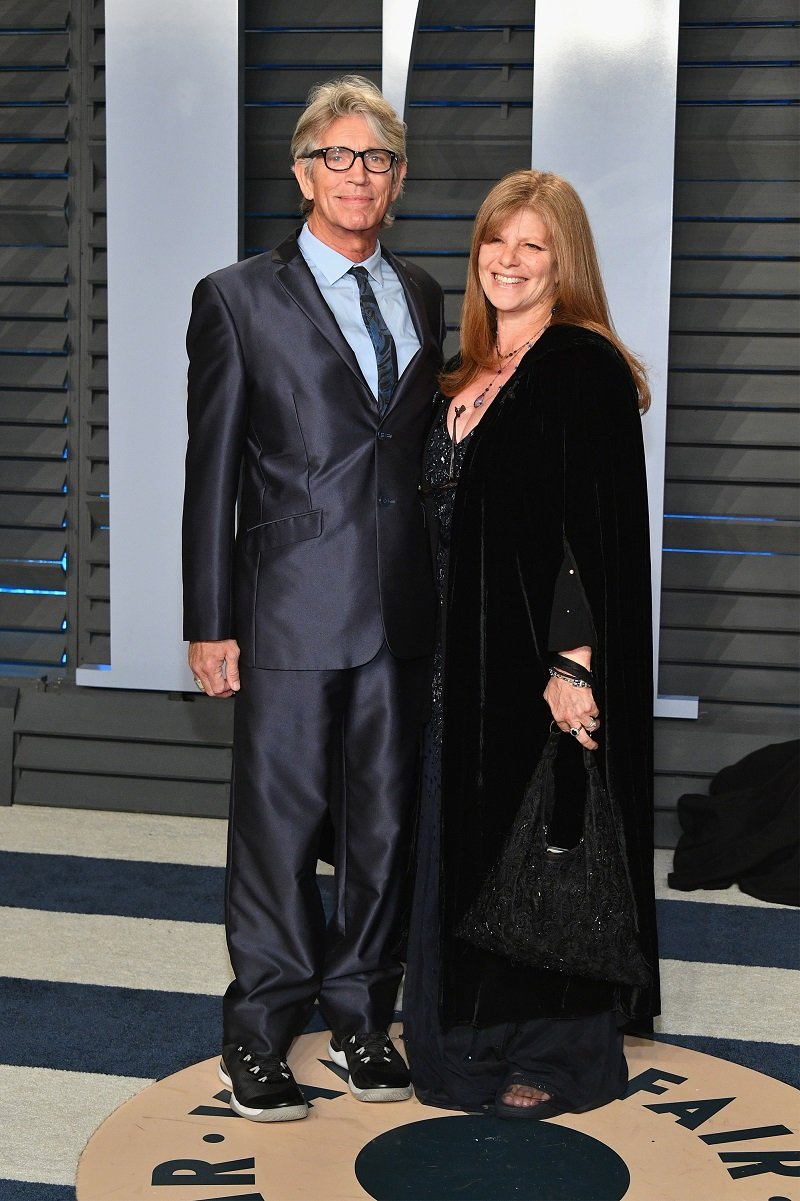 Eric Roberts and wife Eliza Roberts on March 4, 2018 in Beverly Hills, California | Source: Getty Images
Still, his drug problem was so severe that his wife once gave him an ultimatum: "It's me or the coke." Roberts also said his demons made him hard to be around as he was "complainy, blamey, and unable to enjoy enjoyment."
Even his sister Julia alienated him for years, but luckily everything changed after she and her husband Danny Moder welcomed their twins in 2004. They all made amends after that and are now "e-mail buddies."
Unrecognizable But Undefeated
In February 2018, Roberts made headlines again after being spotted in a wheelchair while holding a walking cane at Los Angeles Airport. The unusual sighting made people wonder if his health was deteriorating.
However, his representative cleared up the rumors by saying Roberts was dealing with an injured hip. The actor was about to have a hip replacement: the result of spending so many years doing his own stunts and working out at the gym.
Roberts himself tweeted about his injury before the photos were taken. He asked Delta Airlines for "a bit of a ride" to his gate and described his issue as a "slightly injured hip."
Please fill in your e-mail so we can share with you our top stories!
The information in this article is not intended or implied to be a substitute for professional medical advice, diagnosis or treatment. All content, including text, and images contained on news.AmoMama.com, or available through news.AmoMama.com is for general information purposes only. news.AmoMama.com does not take responsibility for any action taken as a result of reading this article. Before undertaking any course of treatment please consult with your healthcare provider.