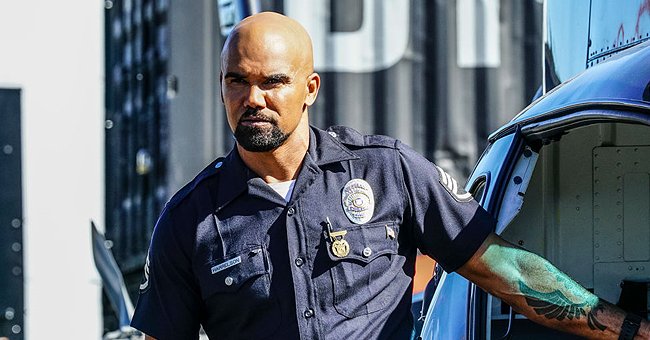 Getty Images
Shemar Moore Is 'Proud to Be Black' & 'White' Even Though He Had Closer Bond with Mom than Dad
Movie star Shemar Moore is deeply involved in the fight against racism. However, he once revealed that he would not be denouncing his mother's race because of humanity.
Shemar Franklin Moore is primarily recognized as one of the most talented Hollywood stars. He hails from African American descent and is a terrific actor and former fashion model. Although he has lived for 51 years and has a ton of accolades for his works, he is still making an impact.
Moore was born on April 20, 1970, in Oakland, California, to an African American father and a mother of Irish and French Canadian ancestry. Sadly, Moore's parents got divorced when he was a baby, and he was forced to relocate to Denmark with his mother as an infant.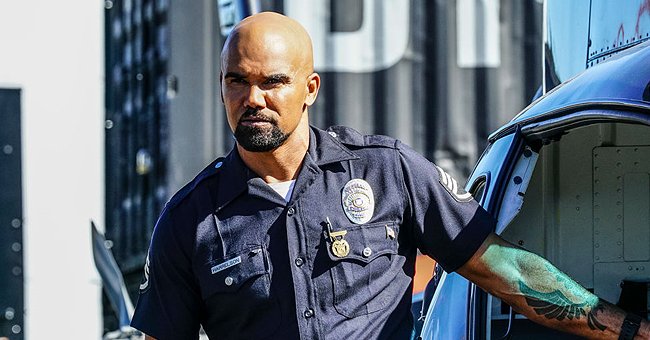 TV actor Shemar Moore on an episode of S.W.A.T. on October 29, 2018. | Photo: Getty Images
SHEMAR MOORE'S CAREER
Although the actor did not enjoy a blissful childhood, he did not let his broken family keep him from pursuing his dreams. As a young man, he began his journey to achieving fame and fortune.
Moore started in the entertainment industry as a print model, but the career was short-lived. Soon, he ventured into the movie industry and made his debut in 1994, landing the role of Malcolm Winters in the series "The Young and the Restless."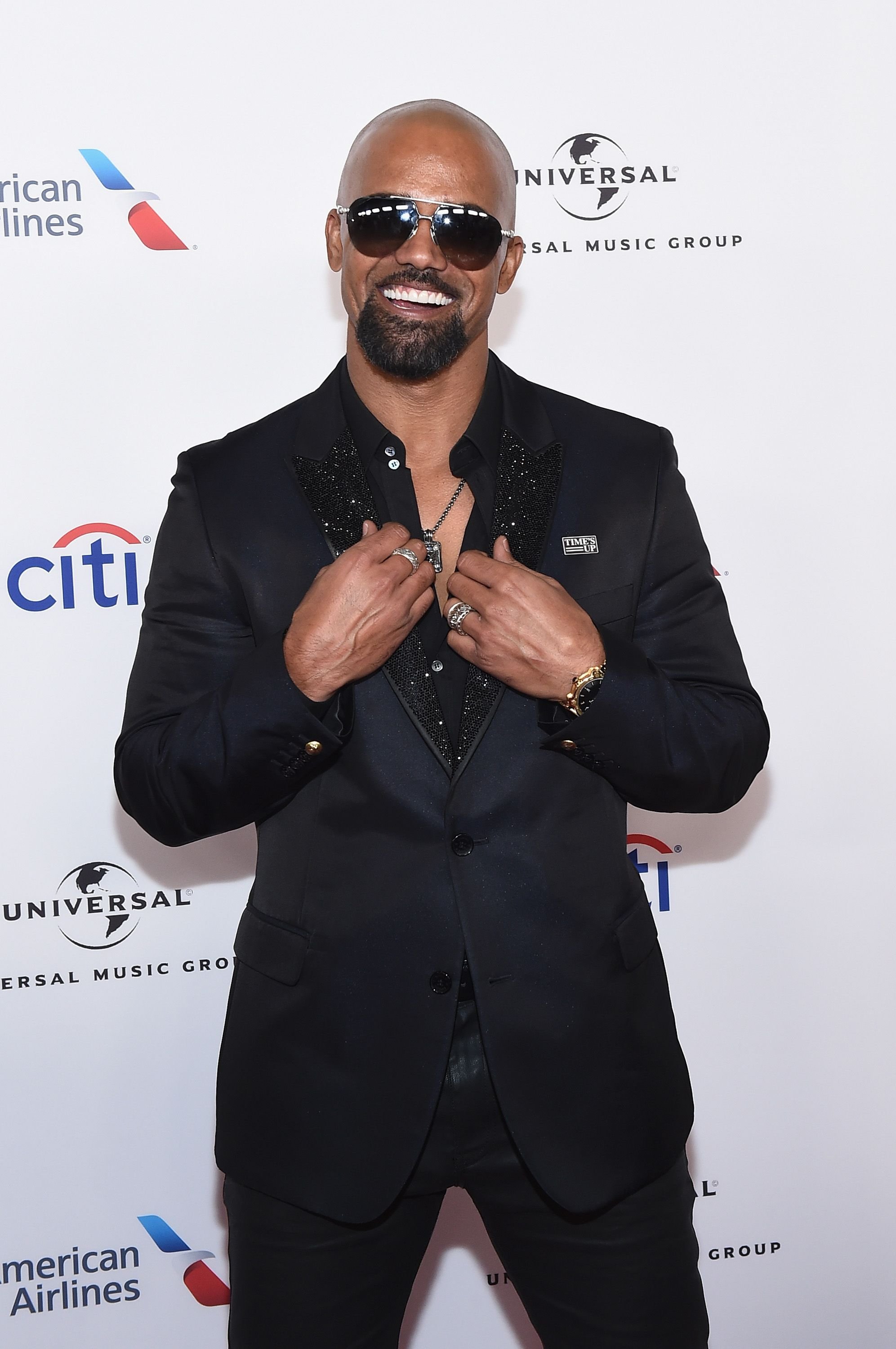 Shemar Moore at the Universal Music Group's After Party in New York City on January 28, 2018. | Photo: Getty Images
The actor starred in the show for eight years, between 1994 and 2002. He returned in 2004, left in September 2005, and made a final brief appearance in 2014.
Apart from "The Young and the Restless," Moore has featured in other productions such as "Soul Train," "The Brothers," "Birds of Prey," "Motives," "Diary of a Mad Black Woman," "The Seat Filler," "Criminal Minds," "The Bounce Back," and "S.W.A.T."
MOORE'S THOUGHTS ON BEING BLACK
Moore has been in the spotlight for many years. However, he loves to keep his private life away from the public eye. Even though the star prefers a quiet life, he has spoken about his challenges in and out of Hollywood; One of which includes him being biracial.
During a 2001 interview, the "Criminal Minds" star revealed that it was a big struggle being black. However, he added that there is strength and pride in Black women.
MOORE'S TRIBUTE TO HIS MOTHER
Black women are not the only females Moore considers as proud and strong. Time and again, he has explained that his white mother, Marilyn, is the source of his strength.
Sadly, she passed away on February 6, 2019, and the actor took to Instagram to share the sad news. Moore posted a tear-jerking video of himself, serenading his late mother with sweet words.
In the caption, the former model said he missed Marilyn terribly and had no idea how to continue life without her. However, he was consoled, knowing that his mom would always be with him, giving him strength.
MOORE'S CHILDHOOD EXPERIENCE
The entertainer once spoke candidly about what it was like growing up as a biracial kid in Oakland and how it affected his chances of being in a relationship. Growing up, Moore had to move from country to country.
He first lived in Denmark, then Bahrain, before moving to Ghana. Ultimately, he moved back to America where he had his first encounter with racism.
Moore explained that if his white mother did not look outside the box, he would not have had a life.
The icon said he was only six when the incident took place. He told the outlet how he remembered how everyone made him feel different in school, highlighting his hair and skin color and making it a conversation. He also added:
"That's how I learned I was good at baseball because kids would chase me after school, so I started picking up rocks and throwing them to fight back."
LIFE AS A MODEL
Despite his challenges, he made sure to rise above them and pursue his dreams. Moore decided to begin a career in modeling. Like many other careers, the star said modeling was a lot of work and was not much fun.
However, his race played a big role in getting people's attention and opening huge doors in the modeling industry.
Moore said he was not black enough and was always bigger than the other models. According to him, those factors helped him land his first role in "The Young and the Restless."
MOORE IS PROUD TO BE BIRACIAL
Despite being a victim of racism, Moore is still proud of his roots. He has defended being biracial many times, and in a video shared on his Instagram page last year, he defended his race one more time.
"I am proud to be Black, but I'm also proud to be white," were the powerful words of the actor as he spoke about the climate, which shined a light on the persistence of racism in the country.
Moore said he understood what it was to be treated like a black man when he did not have his fame and when he was in the wrong place at the wrong time. Although the former model said he had never been in a "George Floyd's" situation, he understood what it was.
The biracial star, alongside his rumored girlfriend at the time, Moniece Slaughter, expressed their support for the Black community while Moore also acknowledged his White roots.
As such, the "Diary of a Mad Black Woman" star clarified that he had no intention of denouncing his mother's race just because he supports the Black community in its fights against racial injustices.
Moore explained that if his white mother did not look outside the box, he would not have had a life. According to the actor, when his mother married his father, racism was the order of the day. But, she thought out of the box, and he was born.
Even though Marilyn is dead, her strength and courage in the fight against racial injustices will always be celebrated by her son and many who came in contact with her.
Please fill in your e-mail so we can share with you our top stories!