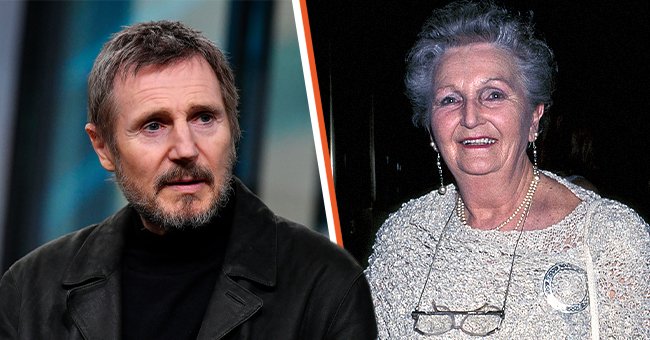 Getty Images
Liam Neeson Was Absent from Mother's Funeral Whose Death Was Announced during Church Service
Liam Neeson suffered a painful loss when his mom, Katherine "Kitty" Neeson, died just a day before his 67th birthday. However, his inability to be physically present at her funeral was even more heartbreaking.
British actor Liam Neeson and his family suffered the loss of his mother and family matriarch Katherine "Kitty" Neeson last June. Kitty sadly passed on a day before her son became a year older.
The announcement of her death was quite touching; The All Saints Church in Ballymena, Ireland, shared the news on Facebook. The news followed funeral arrangements, but Liam could not be there due to the coronavirus pandemic. Here's how the star actor dealt with the loss.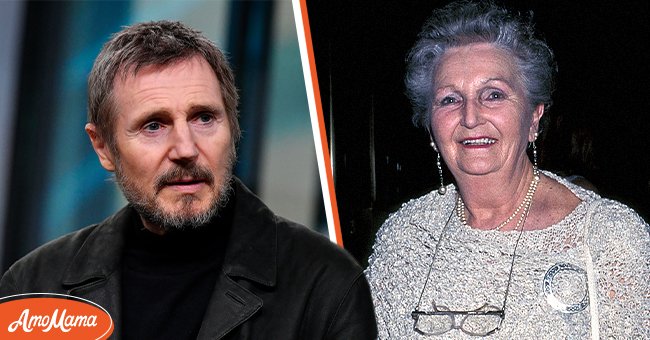 Liam Neeson visits Build Series to discuss the movie "The Commuter" at Build Studio on January 8, 2018 in New York City [left]. A picture of Liam Neeson's mother, Katherine [right] | Photo: Getty Images
KITTY NEESON PASSES ON
Kitty Neeson, who married Barney Neeson and has four children, including Liam, died at 94 and was given a befitting tribute. After the parish priest, Monsignor Paddy Delargy led the service where he announced her death; he clarified that details of her funeral would be communicated later.
The late Kitty also received a tribute from Cllr Peter Johnston, the Mayor of Mid & East Antrim Borough Council. Cllr Johnston showed his heartfelt feelings and said he would make sure the council upholds a minute of silence in honor of the deceased.
On June 9, 2020, the people of Ballymena lined the streets, paying their last respect to the late senior citizen. Due to the Coronavirus pandemic, the attendees were downsized to only family members. However, more people numbering up to 100 stood by the curbs watching the procession.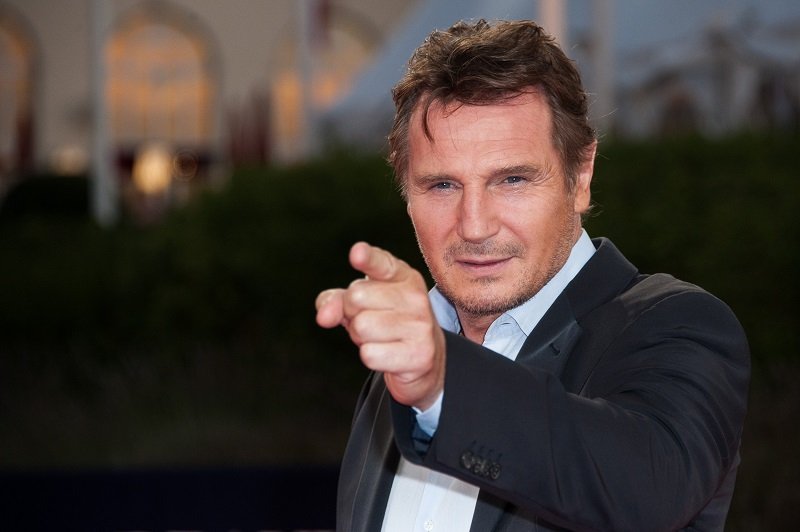 Liam Neeson on September 7, 2012 in Deauville, France | Photo: Getty Images
Kitty's cortege included her family members and children except for Liam, away in New York City. Liam could not make it to Ireland in time for the funeral because of the travel ban due to the global health crisis.
It is safe to say this was devastating for Liam because he and Kitty had a sweet mother-son relationship during her lifetime. Kitty once received an award on her son's behalf and proved his biggest fan.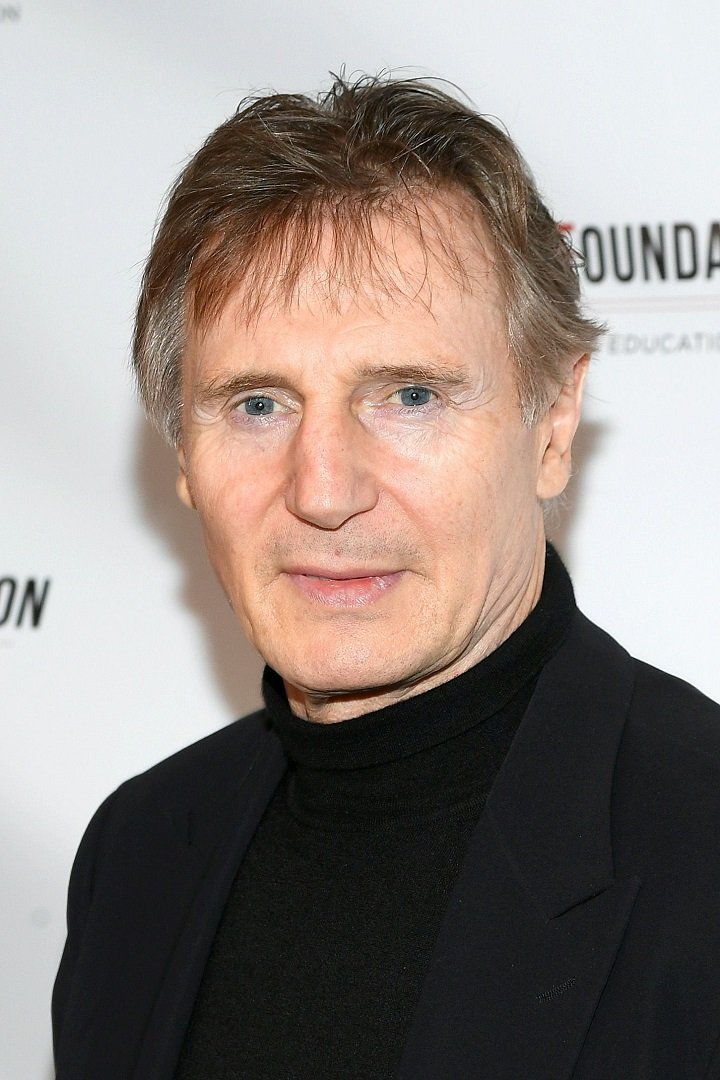 Liam Neeson attending the 2018 Arthur Miller Foundation Honors in New York City, in October 2018 | Photo: Getty Images.
THE ACTOR OPENS UP ABOUT HIS MOM'S DEATH
While other family members were physically present to honor Kitty's life, her only son stayed home in the United States and said his farewell through his TV. Thanks to a reliable internet connection, Liam watched his mom be buried.
Despite this improvisation, the "Taken" actor could not shake off the bizarre feeling of not physically being with his mother for the last time. Nearly a year after Kitty died, Liam shared:
"I lost my mother last June, and it was strange for Micheál and myself and Micheál's brother Daniel, for the three of us to be here looking at my mother's funeral via a computer screen."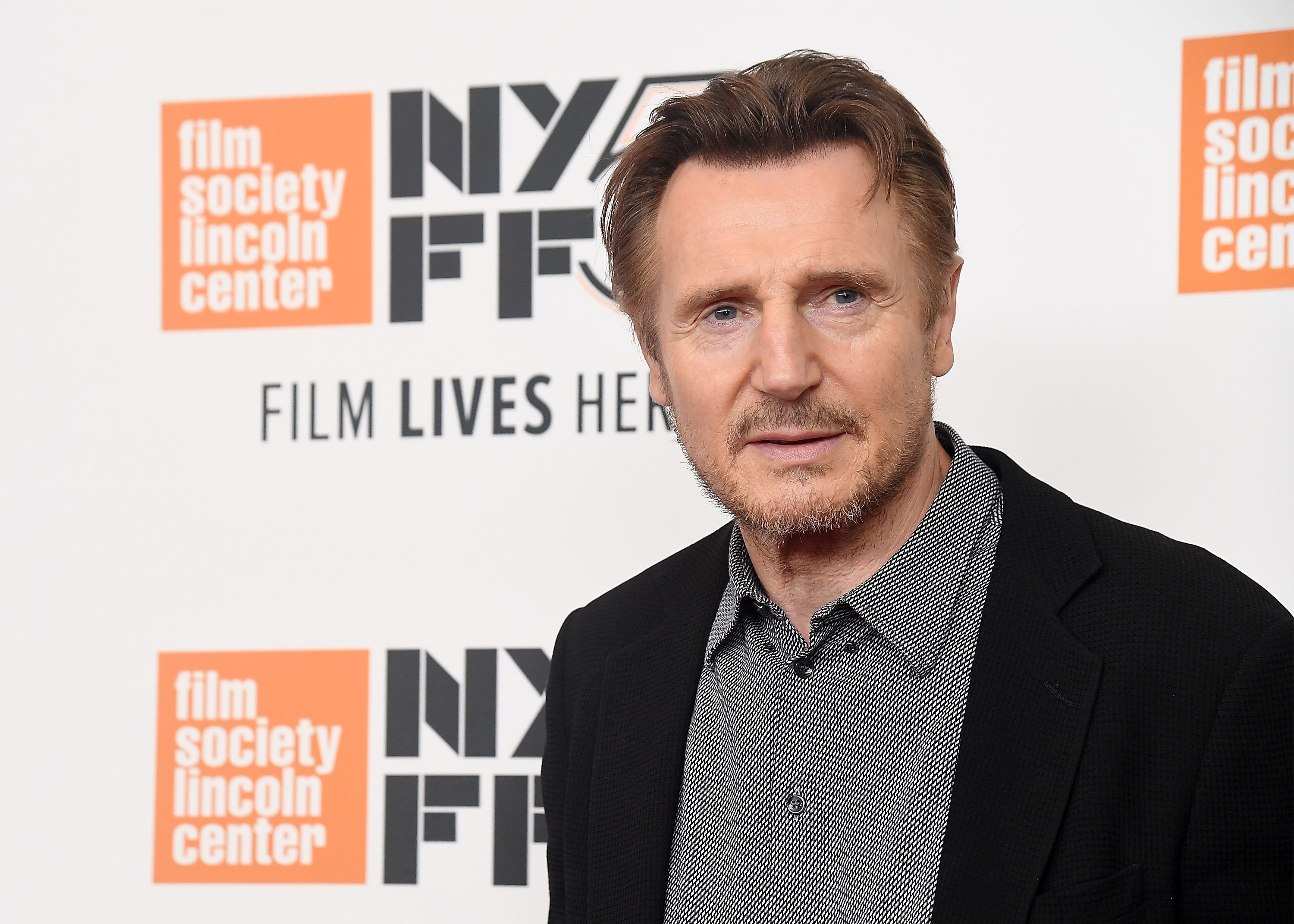 Liam Neeson at the screening of "The Ballad of Buster Scruggs" during the 56th New York Film Festival on October 4, 2018 | Photo: Getty Images
The award-winning actor further described his then-helpless situation as "kind of surreal." It was because, before the matriarch's death, Liam often traveled home at least "twice a year." His sons, Daniel and Micheál, also visited their grandmother.
Neeson was quite fond of his mother when she was alive, and he didn't mind sharing pleasant details about her. Once in a 2016 interview, the Hollywood actor noted that Kitty was so religiously fervent.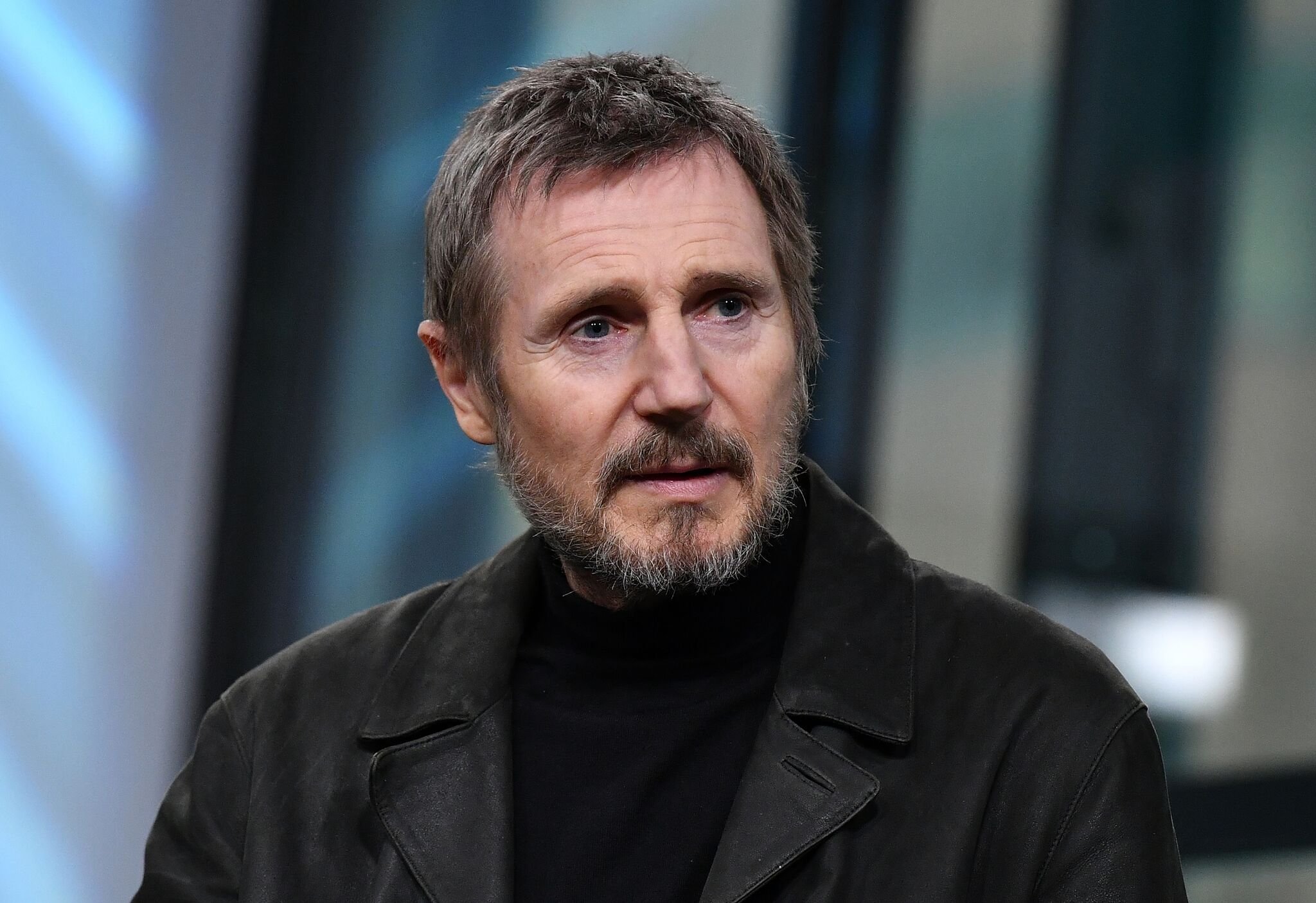 Liam Neeson visits Build Series to discuss the movie "The Commuter" at Build Studio on January 8, 2018 in New York City | Photo: Getty Images
LIAM HAS EXPERIENCED PAINFUL LOSSES BEFORE
Kitty's death caused her son pain, but this was not the first time the actor experienced the painful exit of a family member. Almost three years ago, Liam was in the news as publications announced the death of his nephew Ronan Sexton.
Sexton, who died at 35, had a severe head injury five years before his death. The impact was so damaging that it affected him until he died. Family members surrounded the late young man in Ireland at the time of his death.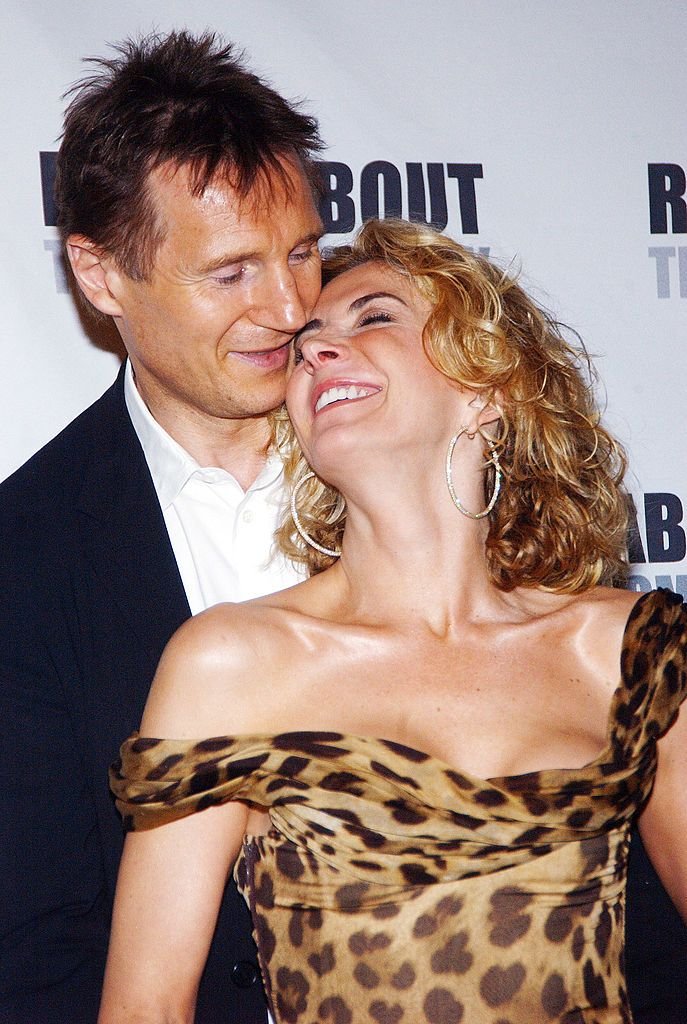 Liam Neeson and Natasha Richardson leave Studio 54 after the opening of "A Streetcar Named Desire" on April 26, 2005, in New York | Photo: Getty Images
Sexton was the youngest of six children born to Liam's sister Bernadette. His death came almost ten years after Liam's wife and fellow star Natasha Richardson passed on.
The circumstances surrounding Richardson's death were quite similar to Ronan's injury. The "Parent Trap" star had gone skiing in Quebec when she fell and hit her head.
Richardson's devastating death shook her family's foundation, leaving her husband and two sons dejected. However, she remained pretty much alive in their hearts.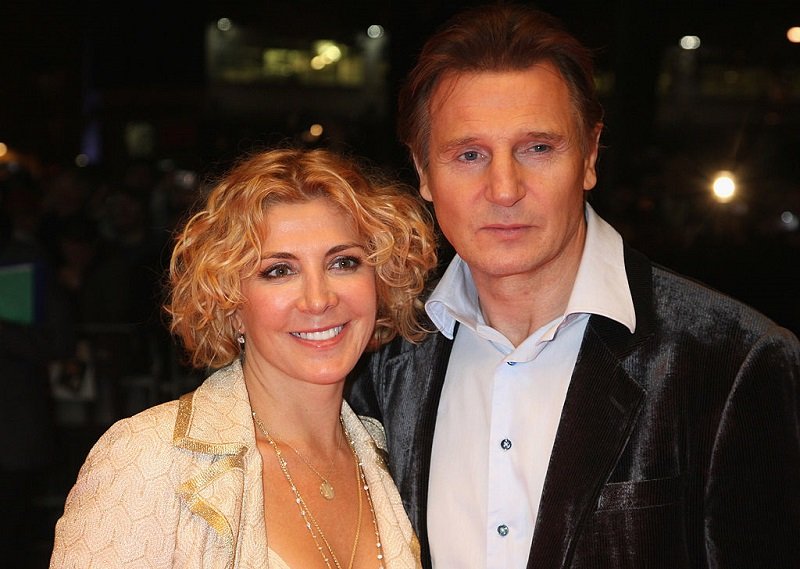 Liam Neeson and Natasha Richardson on October 17, 2008 in London, England | Photo: Getty Images
WHEN RICHARDSON PASSED AWAY
The love between Liam and Richardson keeps living on because, despite her painful exit, the golden-globe-winning actor has not stopped praising the life she lived.
The pair's love started with a whirlwind romance culminating in a 1994 wedding. The two welcomed their sons Micheál and Daniel Neeson in 1995 and 1996.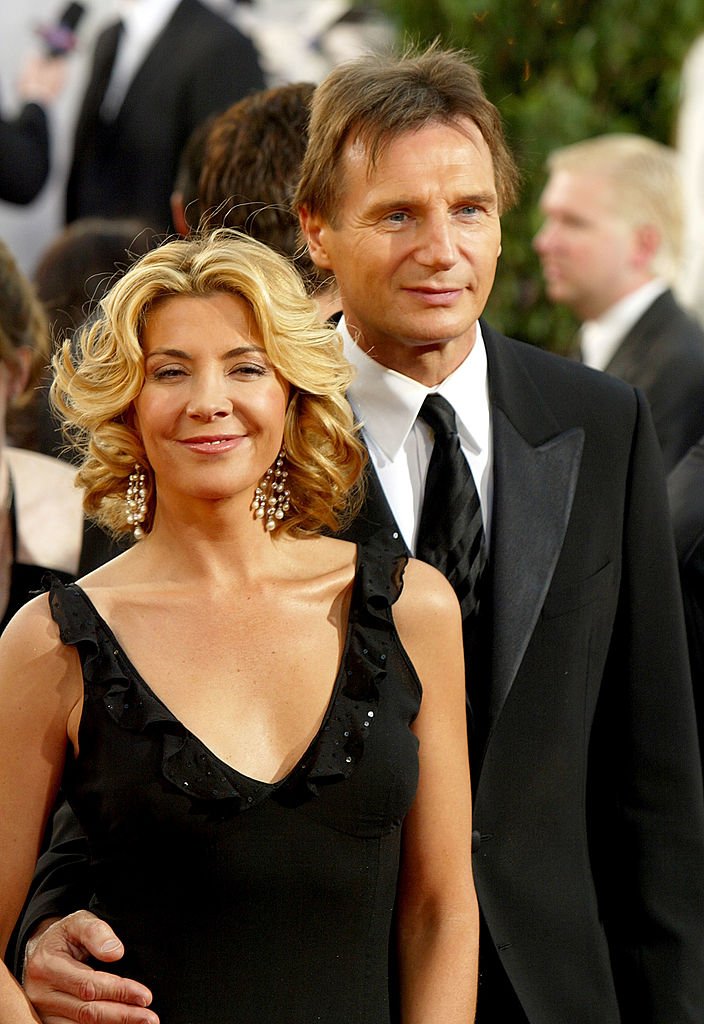 Liam Neeson and Natasha Richardson on January 16, 2005 in Beverly Hills, California | Photo: Getty Images
The couple thrived in marital bliss until 2009, when news spread that Richardson suffered a fatal fall. Liam recalled speaking to his wife and hearing her say:
"I've taken a tumble in the snow."
It was, however, more than a "tumble" because the fall took her life, as it resulted in a traumatic brain injury. Before she was confirmed dead, Richardson was brain dead for a few days.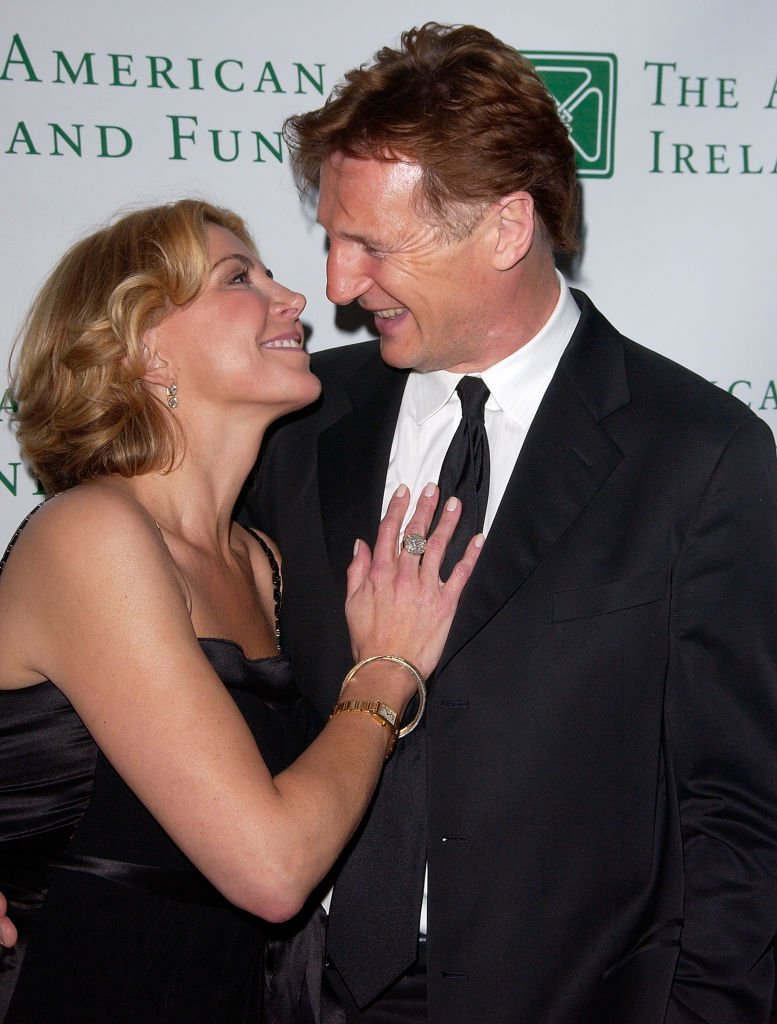 Natasha Richardson and Liam Neeson on May 8, 2008 in New York City | Photo: Getty Images
HOW LIAM AND HIS SONS DEALT WITH LOSS
After her death, Liam grieved in his way, making sure to keep busy so he would not drown in sorrow. However, this did not take away the fondness he spoke about her.
To keep her memory alive, early this year in March, Liam and Micheál, his eldest, starred together in a movie.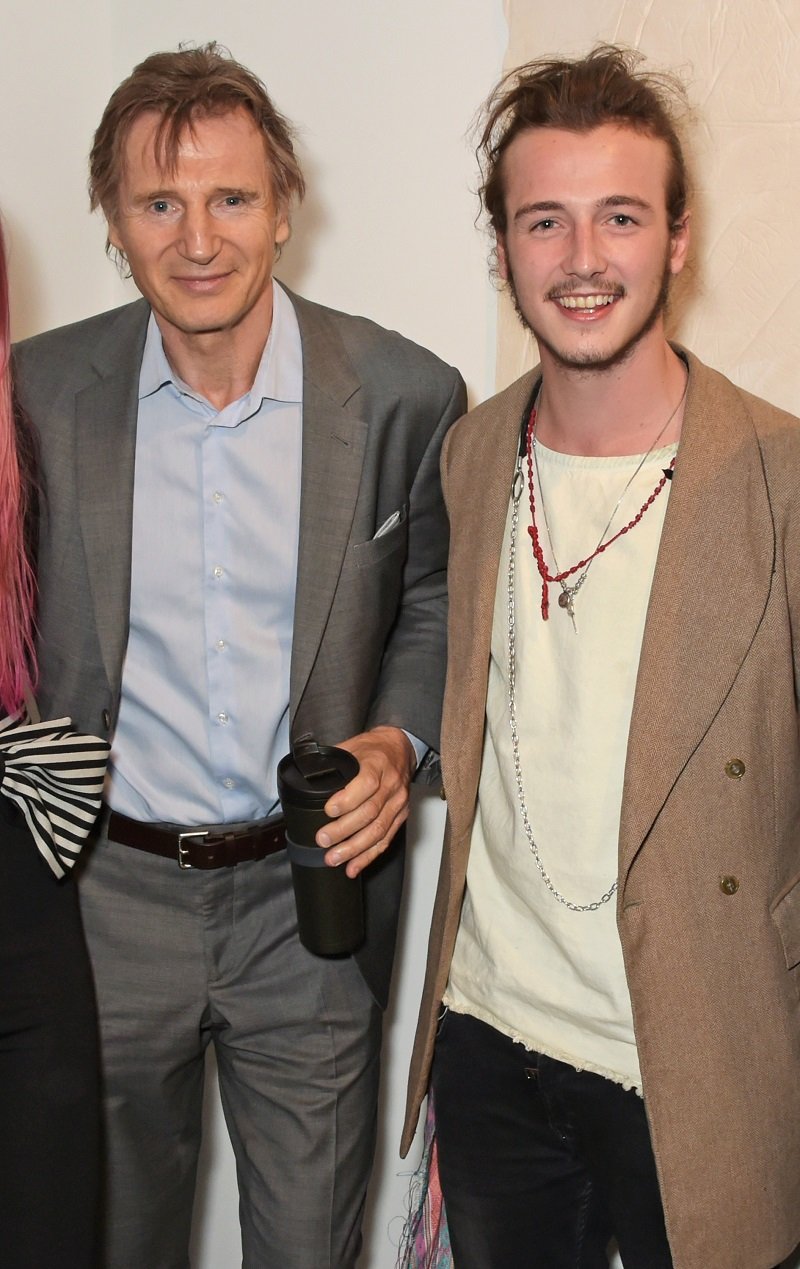 Liam Neeson and son Micheál Richardson on June 2, 2015 in London, England | Photo: Getty Images
The plot revolved around a father and son who lost their leading lady (wife and mother). It was reminiscent of their real-life situation, and according to Micheál, they grieved through the movie.
Richardson's death threw Micheál off. Micheál, who still has a vivid memory of how she passed away, noted that it was a freak accident that messed with the mind.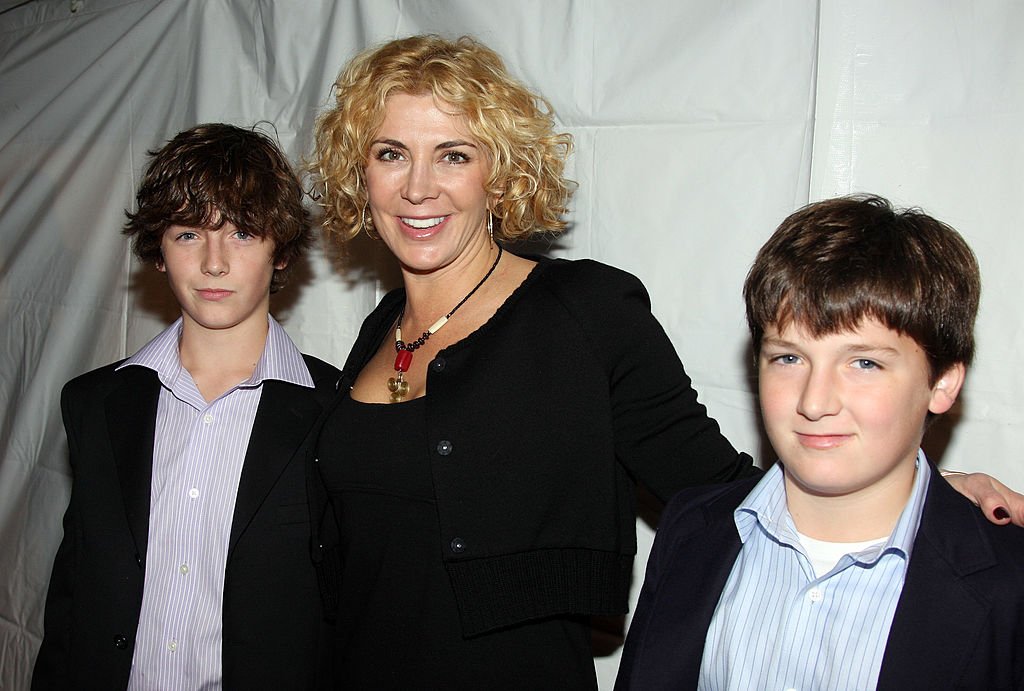 Natasha Richardson and her sons Micheál and Daniel Neeson on November 13, 2008 in New York City | Photo: Getty Images
He described his mom as a "terrific" mother who would have been a great help when he needed adult conversations.
A few years ago, the star who described himself as a "mama's boy" moved to change his surname from Neeson to Richardson. He did it to pay homage and keep a part of her with him.
Please fill in your e-mail so we can share with you our top stories!