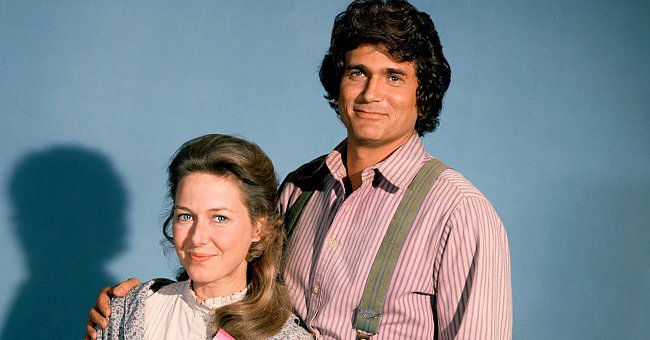 Getty Images
Michael Landon & Karen Grassle 'Mended Fences' Just before His Death Following Extended Feud
TV co-stars Michael Landon and Karen Grassle started their friendship on a good note. But things turned for the worst because Grassle wanted a raise, and it caused tension at work between the two.
Karen Grassle wrote a book titled "Bright Lights, Prairie Dust: Reflections on Life, Loss, and Love from Little House's Ma," where she details experiences about her troubled on-set relationship with fellow star Michael Landon.
Grassle famously played Caroline, "Ma" Ingalls on the Western drama "Little House on the Prairie," and Landon played her on-screen husband, Charles Ingalls.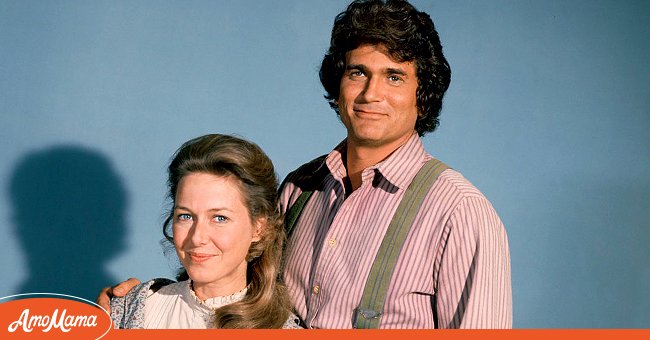 Pictured: Actors Michael Landon as Charles Philip Ingalls, Karen Grassle as Caroline Quiner Holbrook Ingalls during Season 1 of "Little House on the Prairie" | Photo: Getty Images
THE WAGE FEUD WITH LANDON
Grassle insists that she and Landon made peace before he passed away despite their words back and forth. In a recent interview with Fox News, she also sang his praises, saying he was one of the favorites on television and had a successful career:
"He created this show, and we're still talking about it today, nearly 50 years later. He deserves a tremendous amount of credit."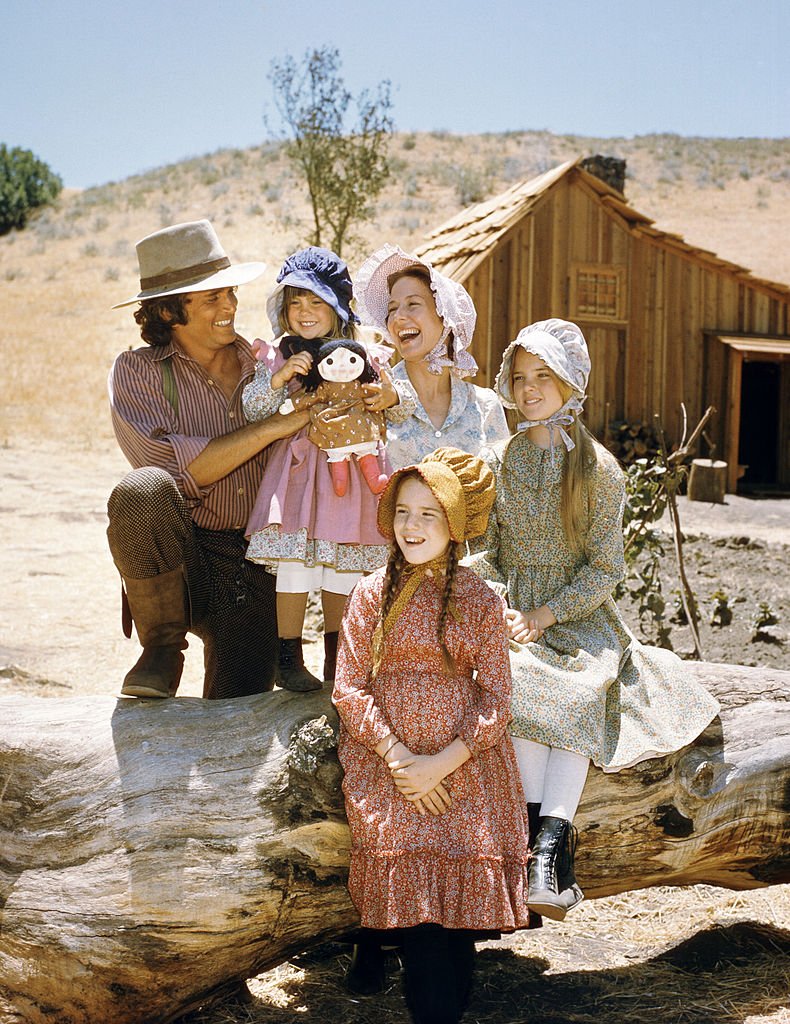 (From left) Michael Landon as Charles Philip Ingalls, Lindsay or Sydney Greenbush as Carrie Ingalls, Karen Grassle as Caroline Quiner Holbrook Ingalls, Melisssa Sue Anderson as Mary Ingalls Kendall, Melissa Gilbert as Laura Ingalls Wilder during Season 1 of "Little House on the Prairie | Photo: Getty Images
The actress mentioned their complicated work relationship stating the cast worked hard and no one fell behind. Grassle revealed things became more challenging for her during the second season:
"If you were on a hit series, it was common to renegotiate our contract based on its popularity. Michael did not want to give me a raise. He began to diminish my part, my value."
Grassle said she knew her self-worth having prior experience as an actress on Shakespeare and Broadway, and even worked well with the children on set. Therefore, she firmly believed that she added value to the TV show and fought to be recognized.
The 79-year-old said the dispute went on for months and that regardless of the hostility at work, she came in every day with her head held high. Grassle added it was difficult because the rest of the team could sense that Landon was annoyed with her.
Irrespective of that treatment, Grassle did not give up on herself. When asked why she thought Landon was reluctant to give her a raise, she shared:
"I don't know. And to my dying day, I will never really understand why he dug his heels and refused as he did."
THE MISTREATMENT &INSULTS
After a year, she was finally given a contract that she was happy with. "It meant a lot to me, but I paid a heavy price for it. I just wanted a fair wage," Grassle noted.
As for Landon, he used the excuse that her salary should correspond with those of the child stars. Grassle expressed how insulted she was to be his co-star on a hit series.
It was even more infuriating when the filmmaker claimed that audiences did not find Grassle's character as popular as she believed she was.
The hostile environment went as far as her being cut out of storylines, and her scenes were cut. Landon even mocked her figure and facial expressions when reviewing her footage by offering cheap laughs.
HOW SHE GOT THE ROLE
Grassle landed the lead role of Ma in January 1973 after relocating from New York to Los Angeles. She once shared she got the part at a very crucial point in her life:
"I was so broke and so discouraged about my career. I was thinking, 'I better go back to school and learn to do something else.'"
With that thought in her mind, she wondered how she would pay tuition fees. Grassle shared she had friends in LA who were TV stars, and she learned how much they got paid.
She also thought of seeking a job on TV to help pay for the fees. Her stars aligned when her agency sent her to auditions, and about two or three months later, Grassle received a call about a new series called "Little House on the Prairie."
She remained on the show for eight seasons and eventually got a raise. Grassle looked back at her time on the series and said she was happy to have made peace with everything else that occurred.
ALL FORGIVEN
After the awful experience with Landon, Grassle recently revealed that she learned how to forgive. "It frees me of the bad feelings." Before his passing, Landon asked her to call him:
"We had such a nice conversation. We both chose to let bygones be bygones without actually having the conversation. But that meant so much to me."
When they first met, Landon made a good impression on Grassle. She said he was handsome and even described him as a charismatic person with good energy.
LANDON'S DEATH
The star divulged that they had a good audition reading because of how sensitive he was about the process, adding they worked well together from there on and had good chemistry on-screen.
The "Bonanza" star died on July 1, 1991, at age 54 from cancer. He was diagnosed with the disease three months before his death. Landon died at his Malibu home with his wife Cindy Landon and other loved ones at his bedside.
The former child star's condition deteriorated rapidly after announcing that he had inoperable liver and pancreas cancer.
Landon was confident that he would beat the disease, adding every moment counted after learning about it. He encouraged people to live every moment.
REFLECTING ON HER CAREER
As for Grassle, life after the show was no longer the same. In an interview with Closer Weekly in July 2020, she admitted to getting scripts for other gigs, but at that point, her priorities had changed.
She wanted to start a family and put less energy into acting. Still, she managed to work and collaborated with Dennis Weaver in the 1983 movie "Cocaine: One Man's Seduction."
The mom of two also co-wrote and starred in the 1978 film "Battered." Grassle's recent TV credit is on the 2021 indie drama "Not to Forget."
DEALING WITH ALCOHOLISM
In her memoir, Grassle also talked about her not-so-proud moment in her life, dealing with alcoholism. She revealed it took her a while to realize that she needed help.
A friend of hers named Toni, whom she has known since she was seven, confronted her about her drinking problem and convinced her that she needed help. After that, Grassle knew she could not avoid the issue anymore, sharing it took that one night for her to take a stand.
She went home sobbing with self-pity thinking that everyone had turned against her and feared that she would lose everything, including those she loved.
But she saw how her friend getting through to her was a blessing. Grassle admitted that she was a high-functioning alcoholic and woke up daily with a hangover.
She finally got sober in June 1977, adding it was a significant experience because she saw life in a different light. Grassle discovered who she was while admitting it was a lot of work, but it was all worth it.
Please fill in your e-mail so we can share with you our top stories!
The information in this article is not intended or implied to be a substitute for professional medical advice, diagnosis or treatment. All content, including text, and images contained on news.AmoMama.com, or available through news.AmoMama.com is for general information purposes only. news.AmoMama.com does not take responsibility for any action taken as a result of reading this article. Before undertaking any course of treatment please consult with your healthcare provider.