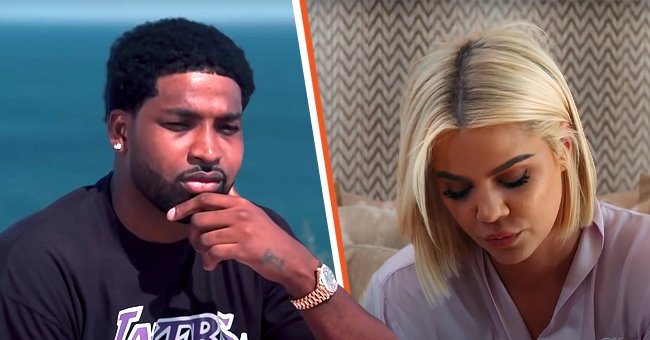 youtube.com/Keeping Up With The Kardashians
TMZ: Tristan Thompson's Reportedly Welcomes Baby with Woman He Tried to Silence with Gag Order
According to TMZ, Tristan Thompson offered recent mother Maralee Nichols $75,000 to keep quiet about their paternity drama. She claimed Thompson fathered her newborn baby.
E! News confirmed that Maralee Nichols, who claimed to be pregnant with Tristan Thompson's child, gave birth to a boy. Thompson has not commented on the birth of his alleged child yet.
The birth comes after Nichols's legal battle with the NBA star became public after claiming she and Thompson convinced a child at a Houston hotel when Thompson celebrated his 30th birthday.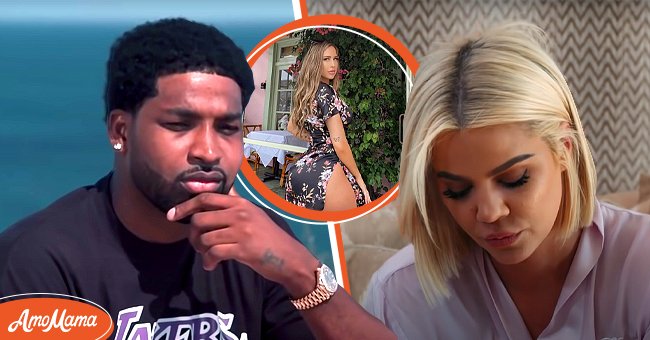 Tristan Thompson pictured on an episode of "KUWTK" [Left] Khloe Kardashian on her family's hit reality TV show in 2019 [Right] Maralee Nichols in an Instagram photo [Center] | Photo: YouTube/Keeping Up With The Kardashians & Instagram/maraleenichols
Nichols first filed a paternity suit to get child support, medical and other pregnancy-related expenses, including pre-natal victims, a doula, and Lamaze classes, covered by Thompson.
In his lawsuit, Thompson admitted that the couple had a sexual encounter while celebrating his 30th birthday. He also requested that a genetic test be conducted after the baby's arrival to prove he is the father.
Later, TMZ reported that Thompson requested an emergency gag order in the case, barring himself, Nichols, and any party involved in the case from speaking out about the case's details while court proceedings played out.
Thompson showed multiple times he believes Nichols violated what he claimed was a confidentiality order the judge granted orally in the case after she sued him over paternity.
Thompson specifically claimed that Nichols fabricated Snapchat and text messages she claimed Thompson had sent. The texts had a few damning accusations about the Sacramento Kings player.
In her initial filing, Nichols included messages that claimed Thompson stated he would not be involved in the child's life and she should get an abortion.
Furthermore, one of the alleged messages from Thompson said that she should accept the $75,000 he had offered her to keep quiet about the situation as she would get next to nothing in child support because of Texas's child support requirements.
Thompson reasoned that Nichols filed the paternity suit because it was her "intention all along to try to achieve some sort of notoriety and gain for herself in this lawsuit."
Thompson was dating his ex-girlfriend, Khloe Kardashian when he and Nichols engaged in the affair. Kardashian and Thompson share their daughter, True. According to a source, Kardashian is not bothered by Thompson's alleged third child.
A source told E! News that the "Keeping Up with The Kardashians" star is "ignoring the noise" and instead focused on co-parenting her daughter. Thompson and Kardashian reportedly broke up in spring.
Please fill in your e-mail so we can share with you our top stories!