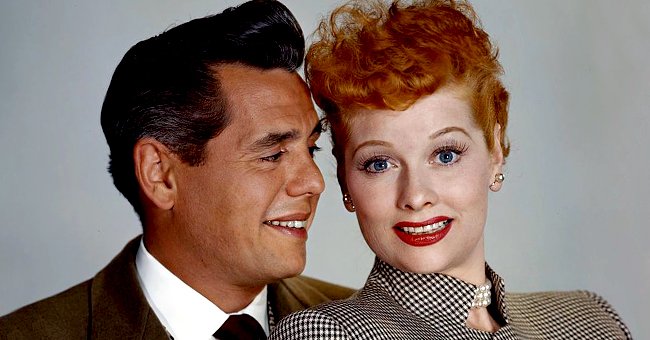 Getty Images
Lucille Ball & Desi Arnaz's Relationship Was the Opposite of Their Characters' & Ended in Divorce
Hollywood stars Lucille Ball and Desi Arnaz were the perfect onscreen couple for their top-rated show, "I love Lucy," but their real-life marriage was a sham behind the scenes.
Lucille Ball and Desi Arnaz go a long way in classic Hollywood history, for their 50s show, "I Love Lucy," which depicted a comic side to marital life. Even though the show was based on fiction, Desi and Ball were married in real life.
The power couple remained formidable in the small screen sphere as they topped TV ratings. However, it was different behind the scenes because Desi and Ball's union was tumultuous until the divorce. Here's a look through the life they lived outside "I Love Lucy."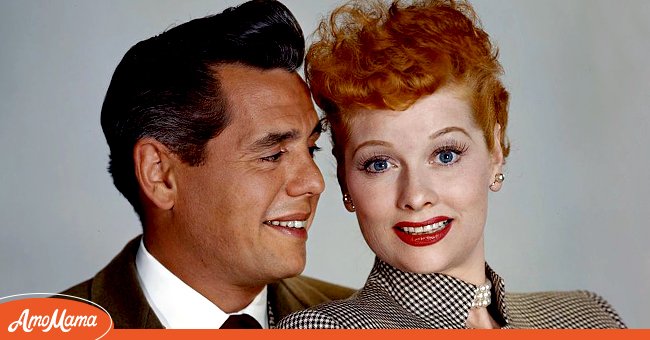 Actress Lucille Ball and her husband actor Desi Arnaz circa 1950's | Photo: Getty Images
WHEN LUCILLE BALL MET DESI ARNAZ
The RKO studio actress and the Cuban bandleader met over 80 years ago in 1940 when they both appeared in "Too Many Girls." The following years saw a whirlwind romance turn into a marriage.
Ball and Arnaz got married and continued to thrive in the showbiz world. However, four years into their union, the couple hit rocky times, stemming from infidelity issues.
They later attributed their marriage issues to the lack of bonding time. It was because Ball and Desi's movie schedules were not in sync. The two ultimately became business partners to curb the shortage of couple time.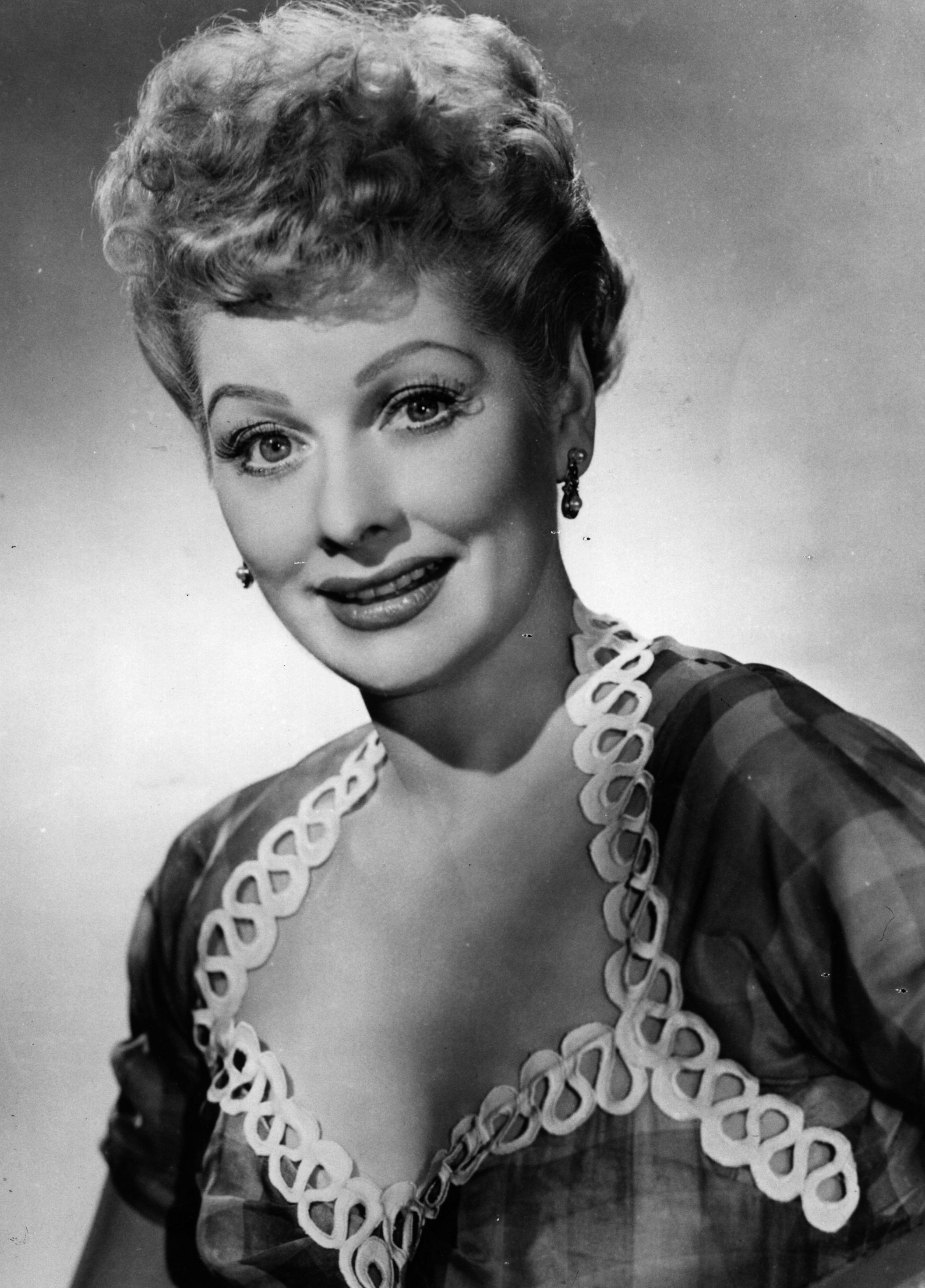 Lucille Ball pictured in a photo studio in 1955 | Photo: Getty Images
Their brilliant minds impressively gave life to "I Love Lucy," a CBS-aired American sitcom that hit the airwaves in October 1951. Ball and Desi starred as the main characters, slightly inputting elements of their real-life marriage.
For example, Ball fine-tuned her first name Lucille to become Lucy while Desi bore Ricky Ricardo on the show. However, he maintained his real-life bandleader job in the sitcom.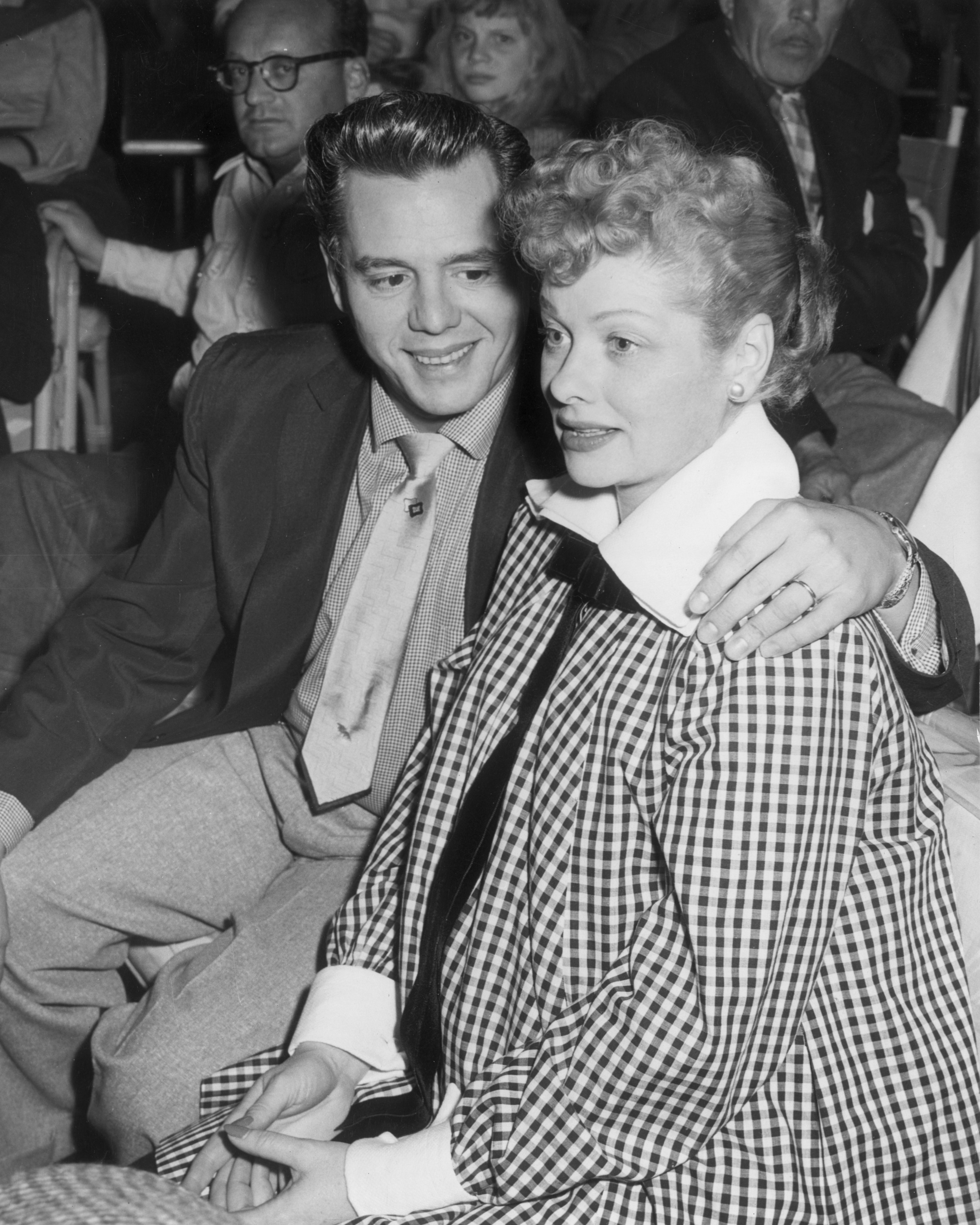 Desi Arnaz embraces his wife, Lucille Ball while watching a televised football game at the Racquet Club in Palm Springs, California, circa 1953 | Photo: Getty Images
THEIR REAL MARRIAGE WAS VOLATILE
The plot of "I Love Lucy" revolved around a young couple going about their daily lives. While the husband goes out every day to fulfill his dreams as a bandleader, his wife sought to also be in show business.
With the help of her friends Fred and Ethel Mertz, Lucy often would devise ways to go to her husband's shows so she could foster her entertainment dreams. It played out through the 180-hour duration of the whole TV series, and it would always veer into comedy.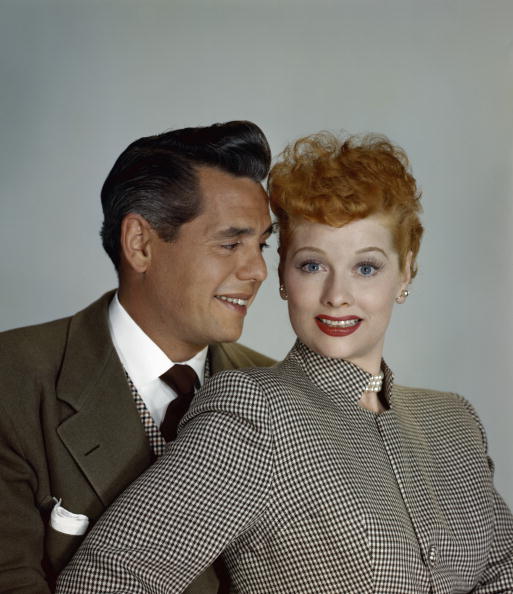 Photo of Actress Lucille Ball and her husband actor Desi Arnaz | Photo: Getty Images
Lucy and Ricky Ricardo's fictional life was a Hollywood fairytale, right from how real-life transcended into fiction to the birth of their son, Ricky Ricardo Jr.
It happened that Ball was pregnant in real life and also in the fictional show. And her delivery day was perfect because it was in sync with the pre-filmed episode where Lucy gave birth. So while Lucy's son was Ricky Ricardo Jr., Ball's son was Desi Arnaz Jr.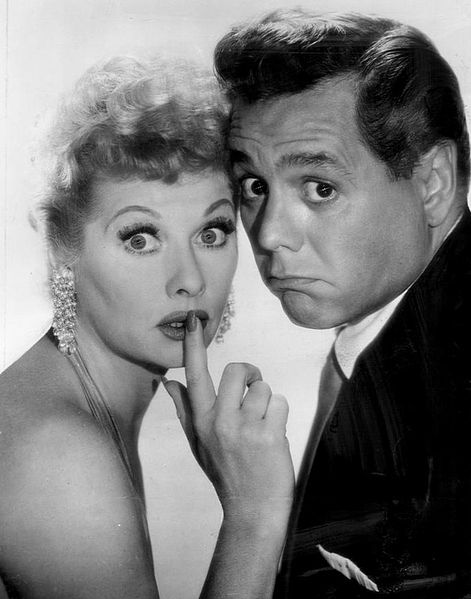 Publicity photo of Lucille Ball and Desi Arnaz for "The Lucille Ball-Desi Arnaz Show." | Photo: Public Domain, Wikimedia Commons
However, the smooth-sailing way in which "I Love Lucy" played out was a far cry from the main characters' off-screen marriage. Desi and Lucy were often at loggerheads over their failing marriage.
There was trouble in paradise, but even at that, both actors maintained professionalism on the set of "I Love Lucy." Bob Weiskopf, a writer on the show, confirmed that the couple did not have public fights.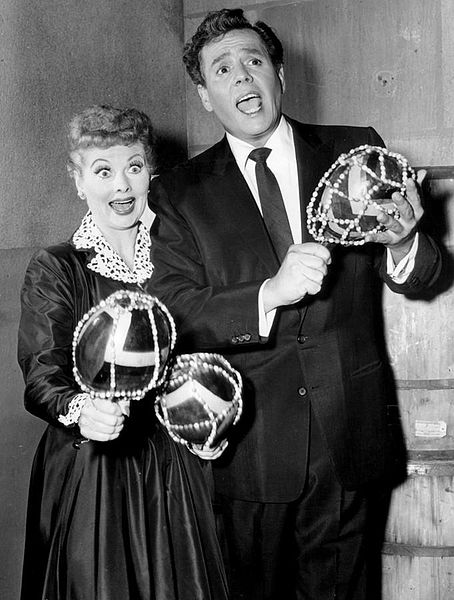 Publicity photo of Lucille Ball and Desi Arnaz for "The Lucille Ball-Desi Arnaz Show." | Photo: Public Domain, Wikimedia Commons
BALL FILES FOR DIVORCE
"I Love Lucy" showed Ball and Desi thought would help their marriage work. Even their daughter, Lucie Arnaz, shared years later that the two counted on the TV series to resolve their marriage woes.
However, the sitcom could not save their marriage. Twenty years after enduring the harrowing problems in their union, Desi and Ball headed to the divorce court. The separation also proved to be the bane of Ball's life.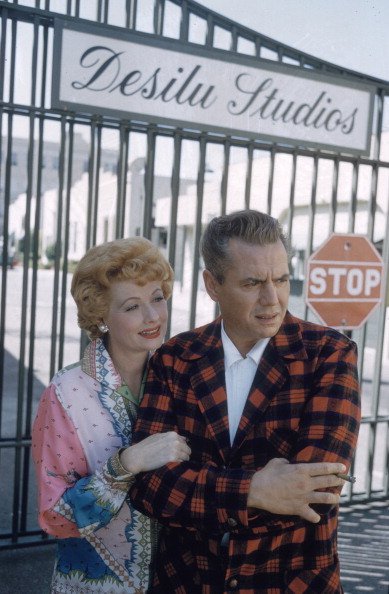 Lucille Ball and Desi Arnaz at Desilu Studios. California | Photo: Getty Images.
Once describing the darkest moment of her life, the "Dance, Girl, Dance," actress noted that the divorce was quite devastating because it came with a realization that she disappointed thousands of fans.
Lucille married Gary Morton, while Desi also moved on with Edith Mack Hirsch. The "I Love Lucy" stars ended their love life, but their bond remained unbroken until the time of their deaths.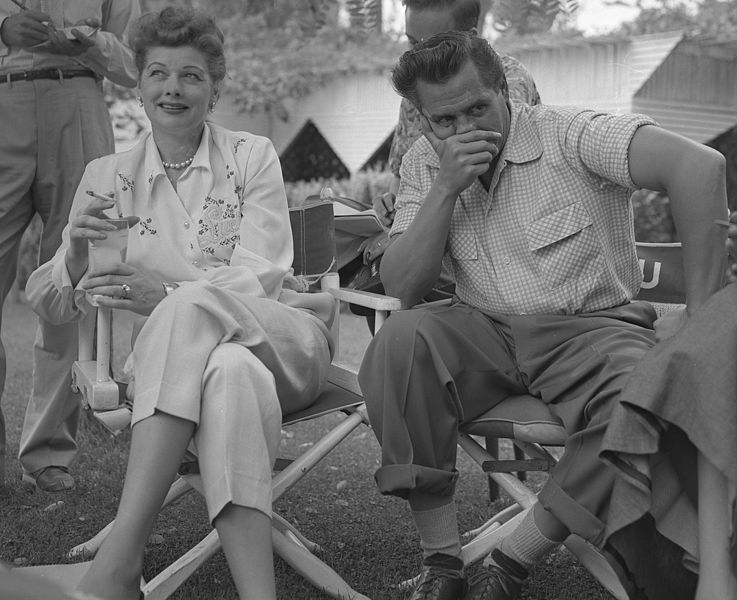 Lucille Ball and husband, Desi Arnaz seated in directors chairs at press conference in Los Angeles, California, circa 1953 | Photo: Public Domain, Wikimedia Commons
WHO ARE LUCILLE BALL AND DESI ARNAZ'S KIDS?
During the 20-year duration of their marriage, Ball and Desi had two children, Lucie and Desi Jr., who was born during the peak of the former couple's TV career. Lucie was born in 1951, the same year "I Love Lucy" premiered.
Lucie followed in her parents' entertainment footsteps as she became an actress, singer, and producer. Growing up, she watched her parents go at it several times, before separation and it was not a pretty sight. She once told Closer Weekly:
"They were fighting all the time when we were growing up. There was a lot of anger and screaming. Their divorce was horrible. And then there was the alcoholism…."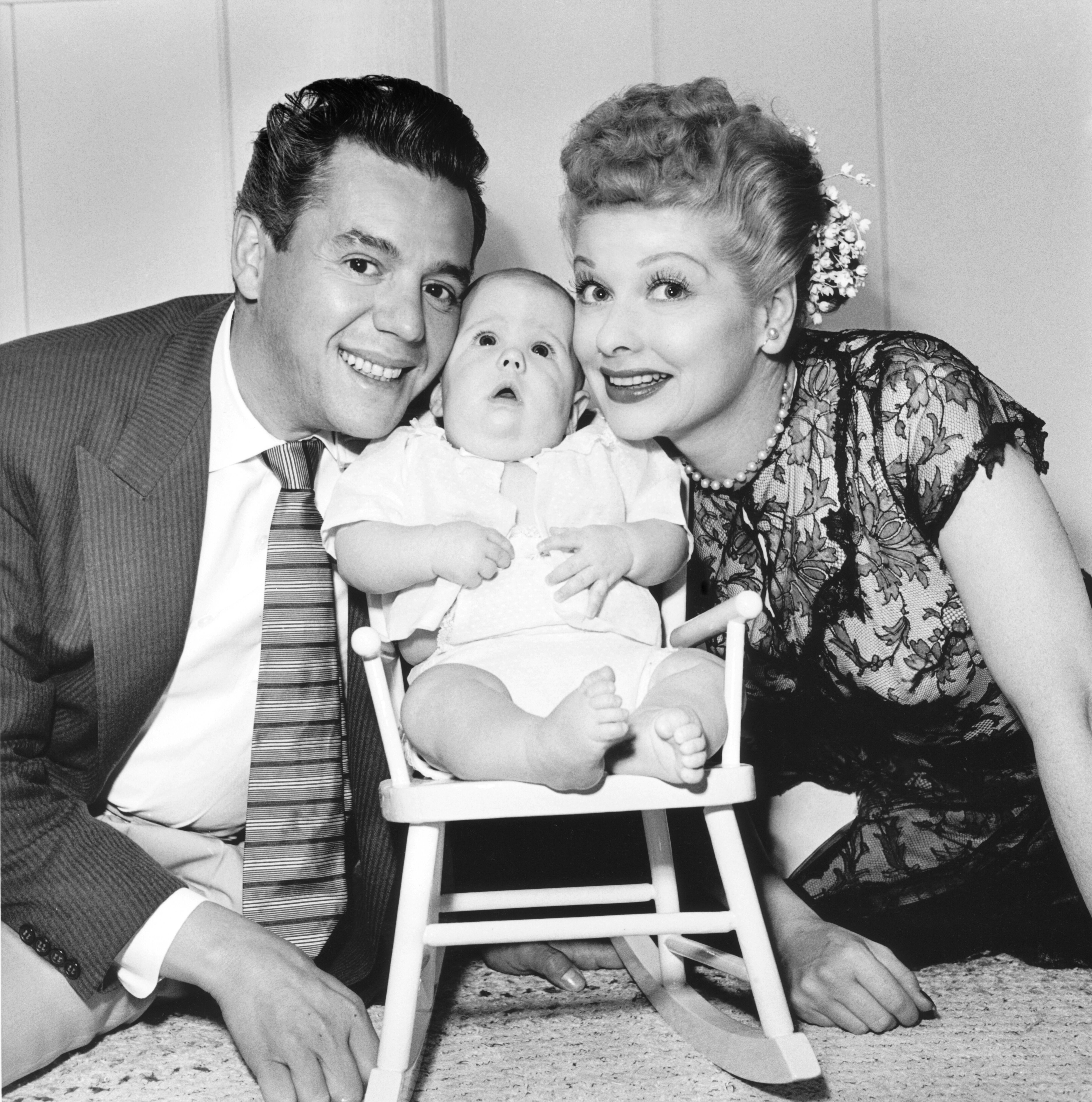 Desi Arnaz and Lucille Ball pose with their son Desi Arnaz Jr. | Photo: Getty Images
Desi Jr, who was born in 1953, also veered into Hollywood, forging a path for himself in the music and acting industries. He was first introduced into Hollywood when he appeared as Lucy Ricardo's unborn baby in "I Love Lucy."
NICOLE KIDMAN PLAYS LUCILLE BALL
As of December 2021, plans are underway to release "Being The Ricardos." A movie that will portray the lives of Lucille Ball and her spectacular partner, Desi Arnaz.
Nicole Kidman will play Lucille Ball while Javier Bardem will star as Desi Arnaz. The plot will revolve around how the pair joined forces to create a successful production company and TV show.
It will also tell the sordid part of their romance, including Desi's cheating streaks. Speaking about playing Ball, Kidman made it known that she's realized interesting facts about the late actress' life.
She described Ball as a great actress and dancer. Kidman gushed over Ball's life and Hollywood expertise, noting that she moved beautifully when performing physical comedy. In all, Kidman suggested that the story of Desi and Ball was a love story.
Please fill in your e-mail so we can share with you our top stories!