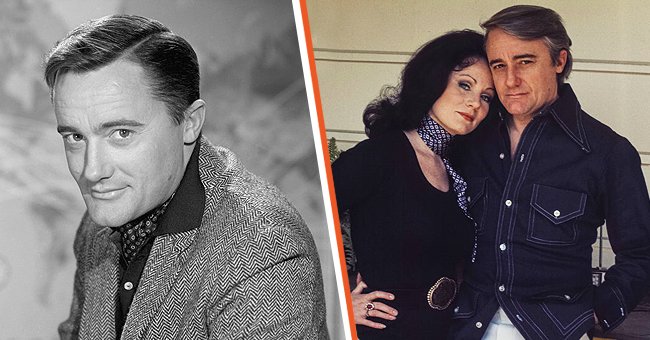 Getty Images
Robert Vaughn Never Was 'So Stunned' by Anybody as When He Met His Future Wife of 42 Years
A prolific actor who made a remarkable statement with his acting career, Robert Vaughn did not find any woman astonishingly attractive until he met his future wife. She stole his heart for more than four decades– inside his love story.
Robert Vaughn was a classic blockbuster actor whose prime bestowed fame and fortune upon him. While he enjoyed the privileges of most celebrities in his glory days that lasted for fifty years, he lived a remarkable life.
The actor was an attractive man, and his talent made him a hot cake in the industry. While he philandered about with different women, he never really felt smitten by then until age 41. It was after meeting his future wife, Linda Staab. The duo remained married for forty-two years.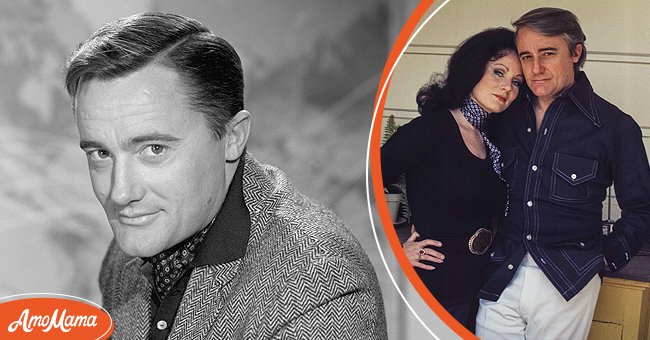 Photo of Robert Vaughn from the television program "The Man From U.N.C.L.E" [left]. Robert Vaughn and his wife, Linda Staab in California circa 1981[right] | Photo: Getty Images
BRIEF HISTORY ON THE ACTOR
Robert Vaughn grew up to be a fine, responsible man, irrespective of his background. Although he never knew his father, a radio actor, Gerald Vaughn, he grew up as a happy child in the company of his maternal grandparents following his parents' divorce.
The actor came from a line of entertainers, his mother was an actress, and he shared a close bond with the woman, Marcelle Frances, who died from pancreatic cancer in 1961.
Vaughn admired his mother and repaid her love before she passed away. As soon as he stepped into the limelight, the "The Man From U.N.C.L.E.'' star cared for her needs and ensured that she lived comfortably in a Hollywood Boulevard penthouse.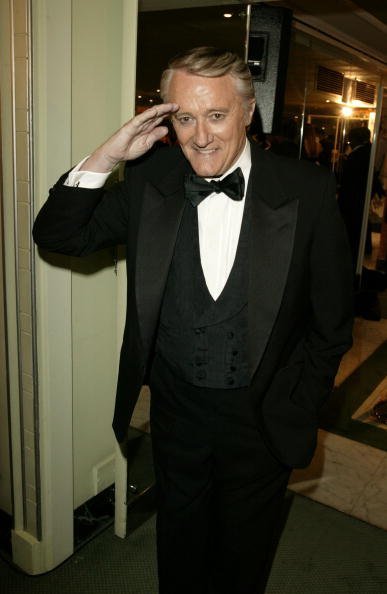 Actor Robert Vaughn arrives at the "TV Quick Awards 2004 " at The Dorchester on September 6, 2004, in London | Photo: Getty Images.
Apart from taking care of her money problems, he strived to be by her side. Despite being conscripted into the army, he found a way to get a hardship discharge, to care for his mother.
Vaughn was not happy when his mother died, but he focused on his career, making the best of every moment, which would have pleased Frances if she were alive.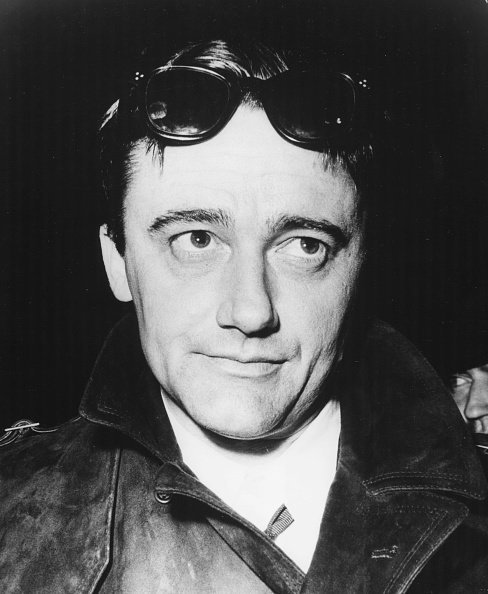 Robert Vaughn pictured on his arrival at London Airport, March 21, 1966 | Photo: Getty Images.
The former army officer bagged roles in hit films like "A Good Day for a Hanging'' and scored an Oscar nomination for his skillful acting in "The Young Philadelphian."
But it was not until he played the gunfighter role in "The Magnificent Seven" that he became recognized and garnered a high fanbase.
Vaughn later consolidated his title as a reputable/impressive actor in the T.V. series "The Man from U.N.C.L.E.," "Demon Seeds," "The Bridge at Remagen," "The Towering Inferno," and "The Magnificent Eleven," his last works before death.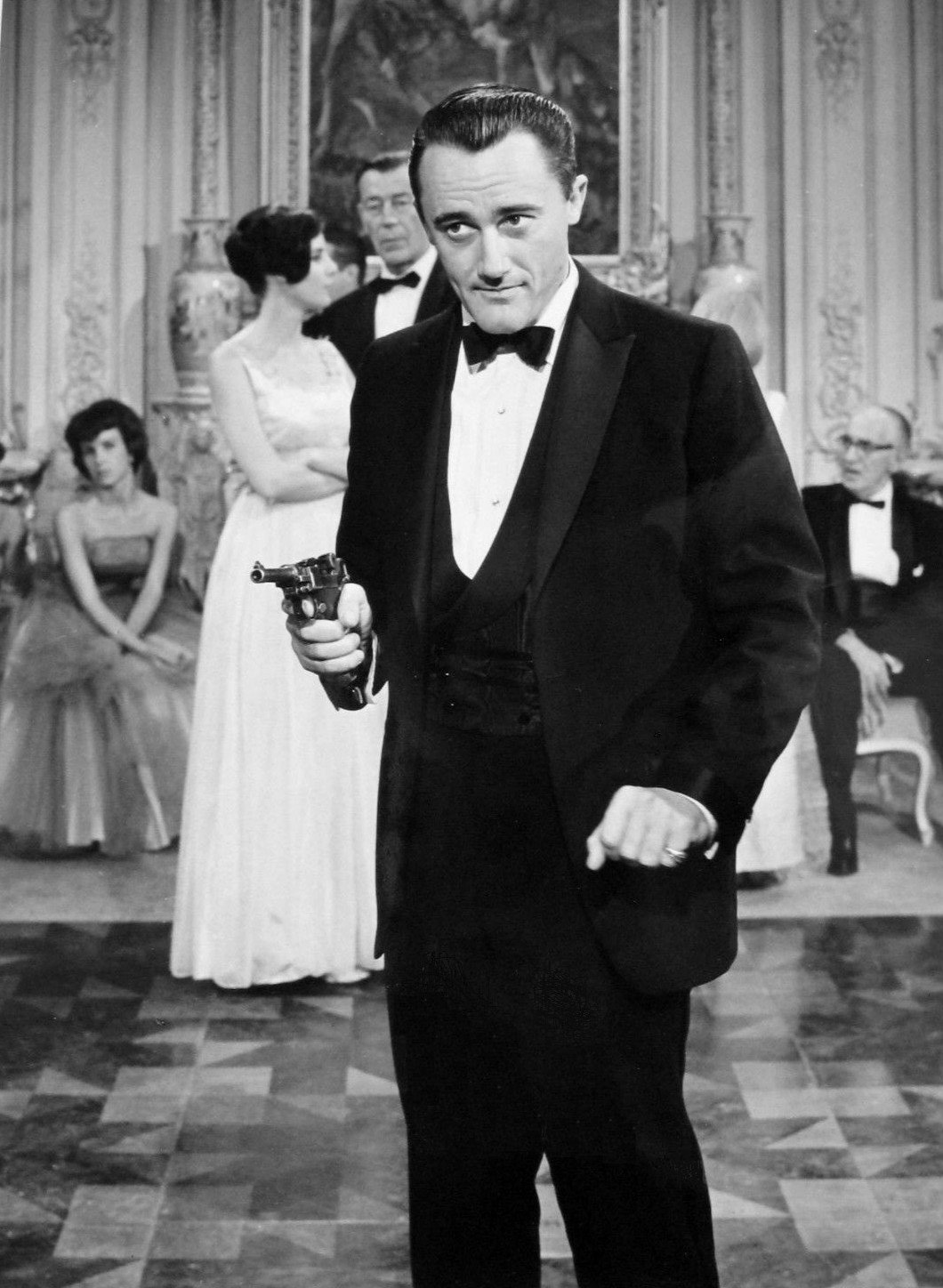 Photo of Robert Vaughn from the premiere episode of The Man from U.N.C.L.E. | Photo: NBC Television, Public domain, via Wikimedia Commons
HOLLYWOOD BACHELOR
During his heyday, Vaughn was a dashing young man who lacked interest in swooning women. That did not mean that he was not romantically involved with women or turned them down. However, he did not approach them or find them interesting enough.
At the time, being a Hollywood star and a bachelor meant the person was from out of space. Those words did not fit well in a sentence, but it did not matter to Vaughn, who had money in his pocket but did not mind popular opinion, not until he met his first love.
The movie star became involved with another young and gorgeous movie star, Natalie Wood, an early lover whom he considered sweet. They met shortly after he graduated from college, while she was a 17-year-old girl who seemed mature for her age.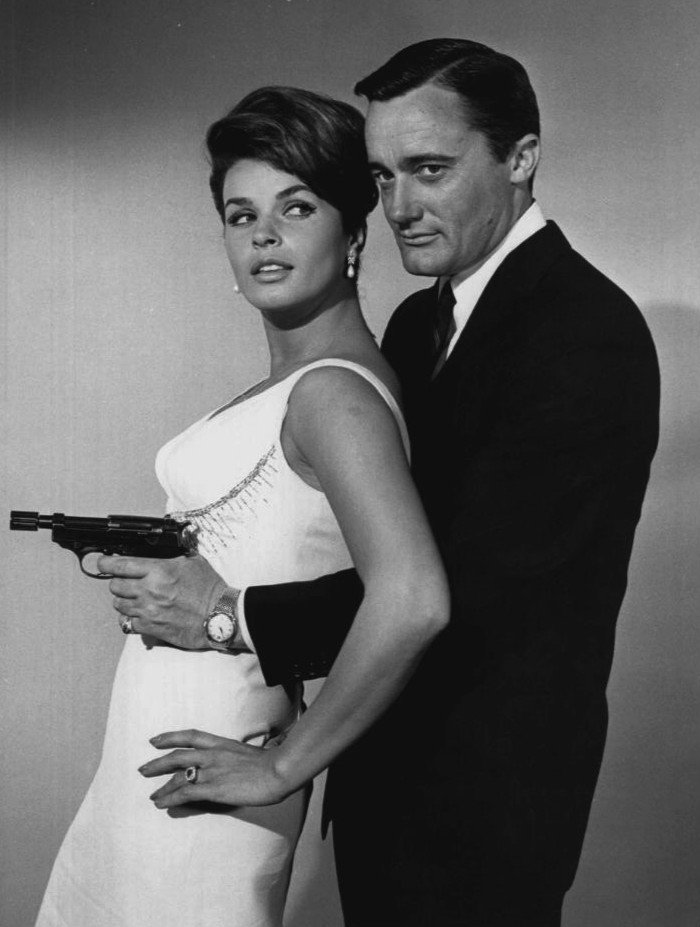 Photo of Senta Berger and Robert Vaughn from the television program The Man From U.N.C.L.E. | Photo: NBC Television, Public domain, via Wikimedia Commons
Wood had asked his mother if he was in a relationship, and Frances, rather thrilled by the celebrity, gave an honest answer. It consolidated their relationship, and the younger onscreen star became his catalyst in Hollywood.
She introduced him to many famous names and vice versa. While Wood recommended the bachelor to other women, she had her hands full with several dates, including her future husband, Robert Wagner.
The young lady was tagged a well-known date in Hollywood, a name coined by the actor who confirmed that she had a clean record and did no wrong in the eyes of everyone.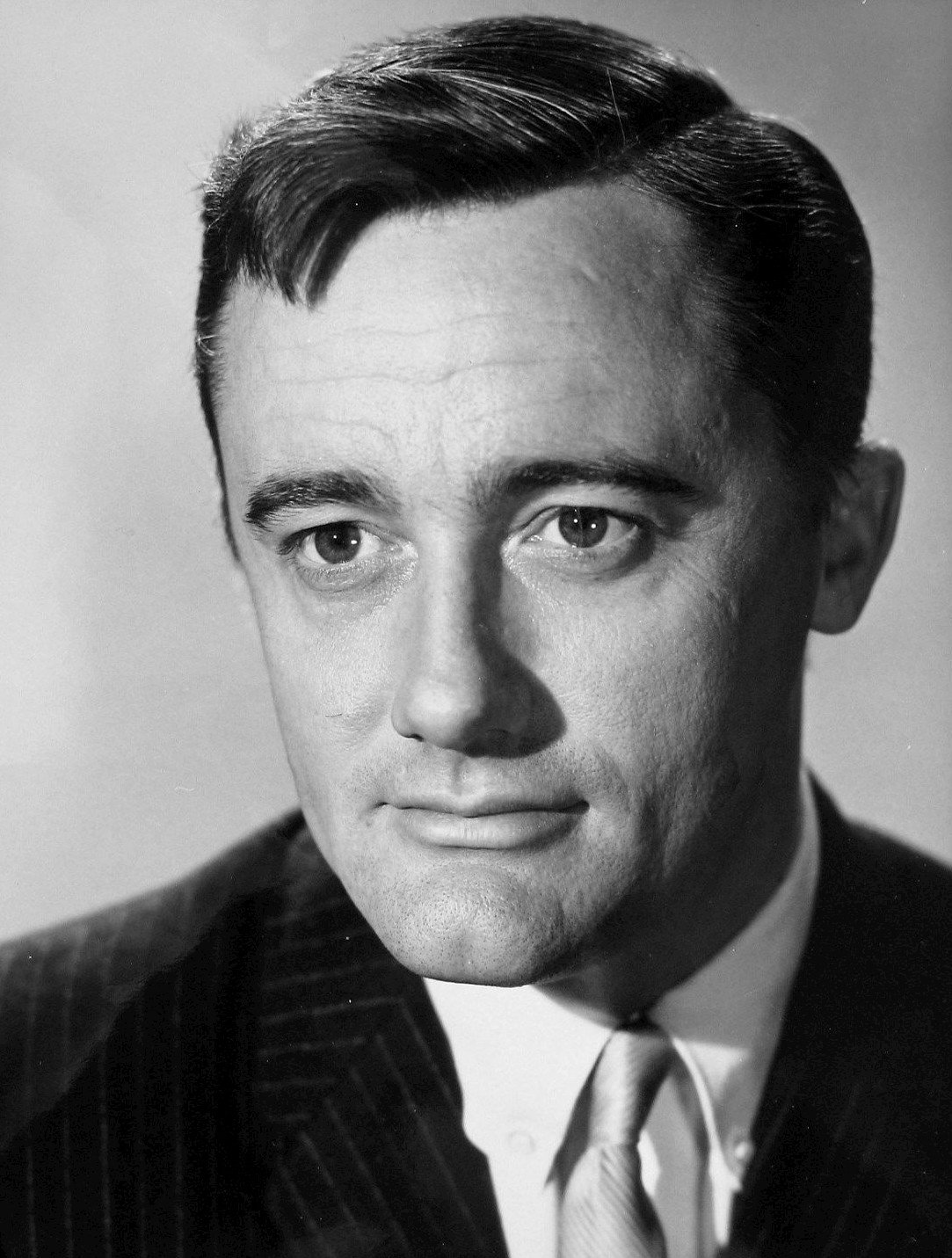 Photo of Robert Vaughn from the television program The Man From U.N.C.L.E. | Photo: NBC Television, Public domain, via Wikimedia Commons
HOW ROBERT VAUGHN MET THE LOVE OF HIS LIFE
Decades after a successful marriage, Vaughn vividly remembered meeting his wife, Linda Staab, in 1971. He had not planned to participate in a play and did so reluctantly.
During the first rehearsals, immediately he set his eyes on the young lady, he became stunned by her beauty, and the rest became a magical story between two lovers.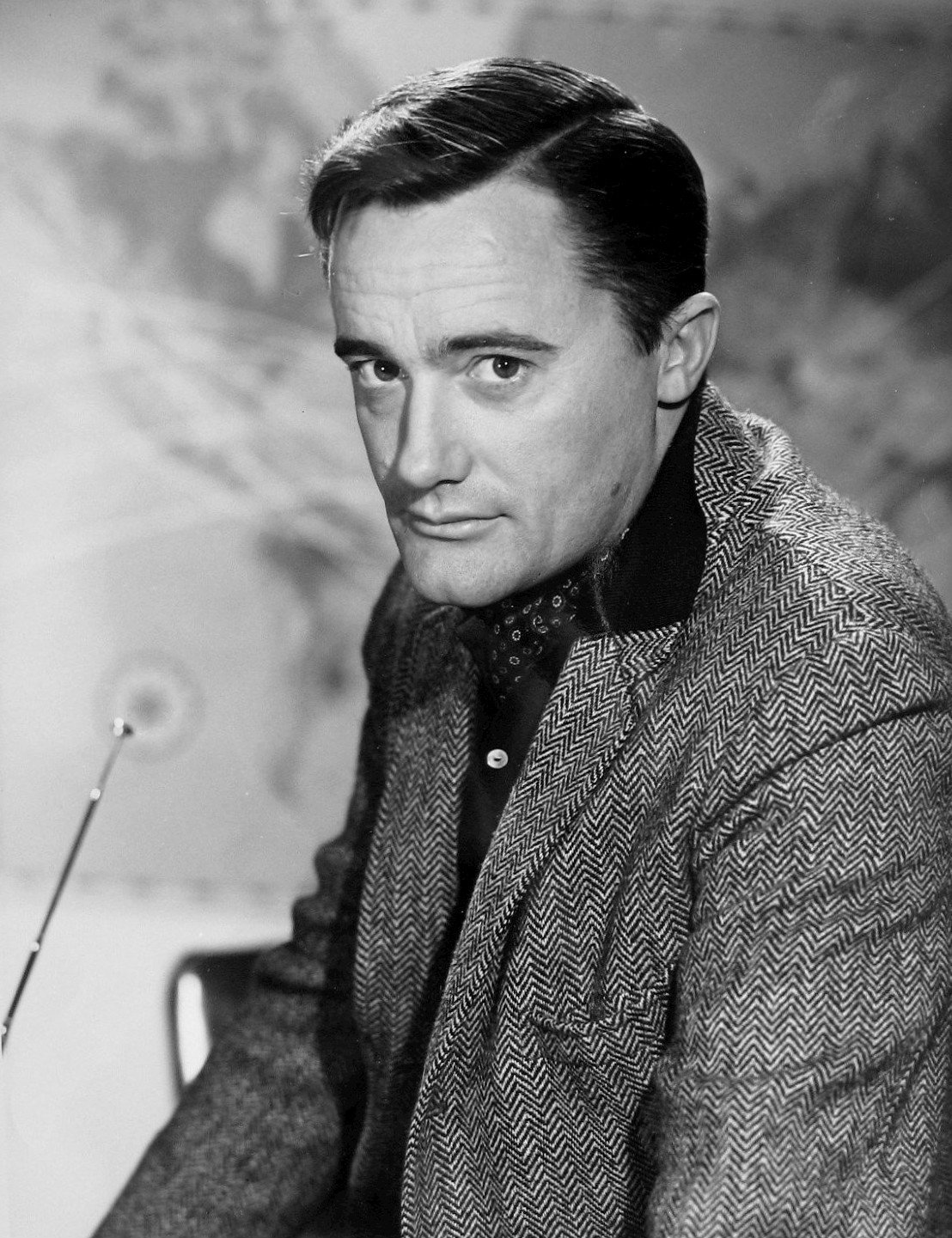 Photo of Robert Vaughn from the television program The Man From U.N.C.L.E. | Photo: NBC Television, Public domain, via Wikimedia Commons
While Vaughn found this woman captivating, at first glance, she was never quite thrilled by his appearance, fame, or money. Staab explained that she did not admire his wits during their first encounter. According to her:
"I thought I met a warped man who couldn't discuss anything but R.F.K."
However, they became more than friends, allowing their hearts to lead. In no time, they toured around Europe, Vaughn's workstation, and eventually tied the knot four years later, in 1974.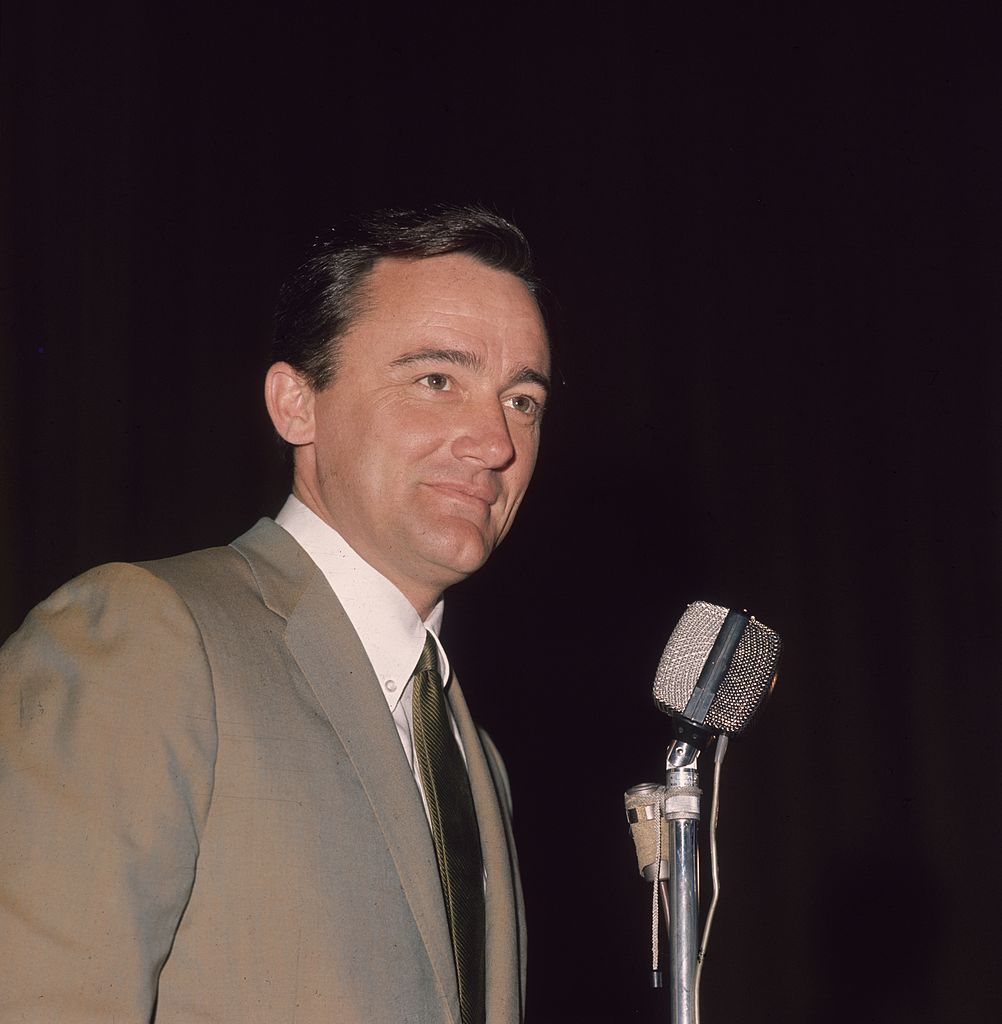 American actor Robert Vaughn circa 1979 | Photo: Getty Images
Vaughn had a traditional bachelor's party with close friends and loved ones in attendance for the event. They were excited to see that the longtime bachelor had decided to exchange vows with his longtime lover, who was also in the game (an actress).
It was Staab's second marriage, but the actor's first. Still, it did not bother him. He seemed happy with his decision, and many noticed the genuine joy. A wedding guest stated that it was a fulfilling ceremony and that he never thought that he would ever get married.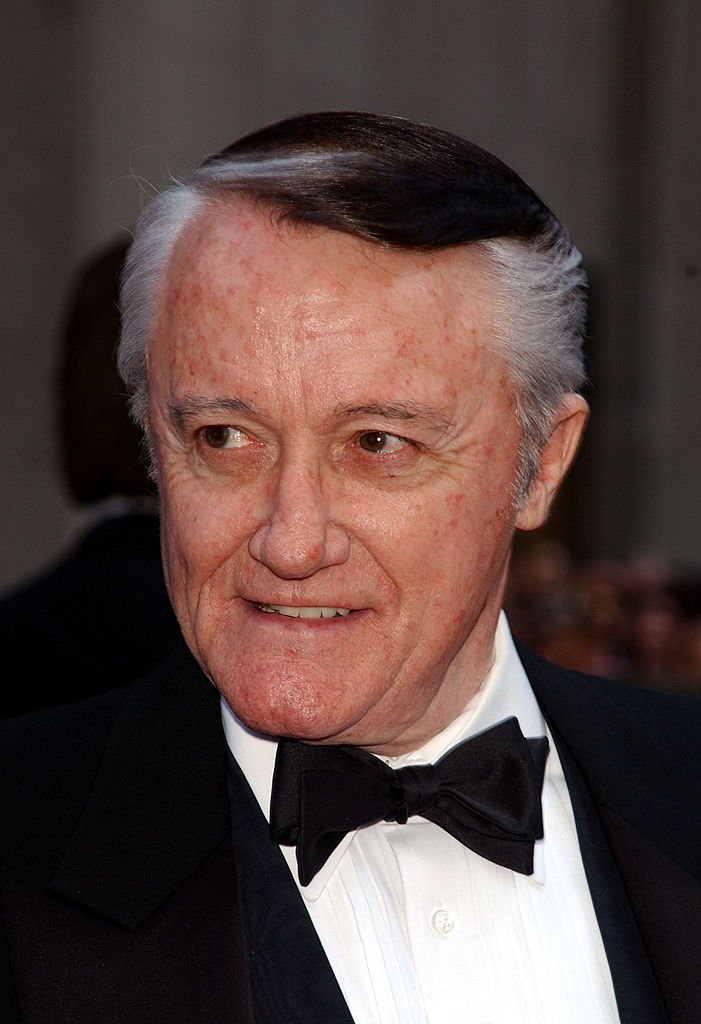 Robert Vaughn at the NBC 75th Anniversary celebration in New York City, May 5, 2002 | Photo: Getty Images
A CHILD THAT WAS NOT HIS
Before marriage, Vaughn assumed the responsibility of a father. He catered for Matthew Vaughn, a son presumed to be his by a London socialite named Kathy Ceaton.
Eventually, a D.N.A. test revealed that he was not the father, leading the actor to cut off all ties, including financial support and personal relationship with the boy. Matthew grew up to become a world-class director.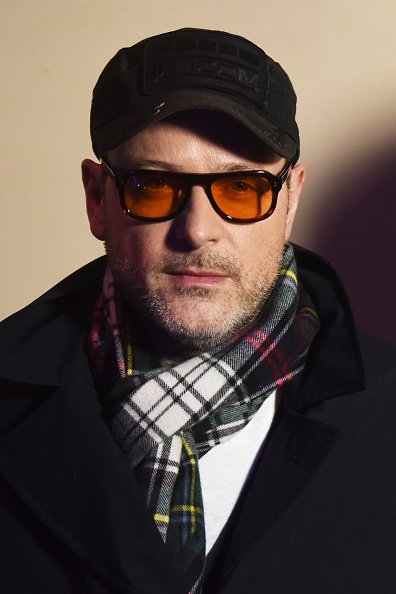 Matthew Vaughn attends Gary Barlow's live showcase of "Fly" at One Mayfair on March 18, 2016, in London, England | Photo: Getty Images.
During his marriage to Staab, Vaughn found it challenging to father a child; he suffered from low sperm count, and the couple decided to adopt. They were meticulous about the entire process by running background checks.
When they finally got their kids, daughter Caitlin and son, Cassidy, the couple cherished them. Vaughn was a hands-on dad who displayed the characteristics of a loving and caring father, never one to leave his kids in times of support.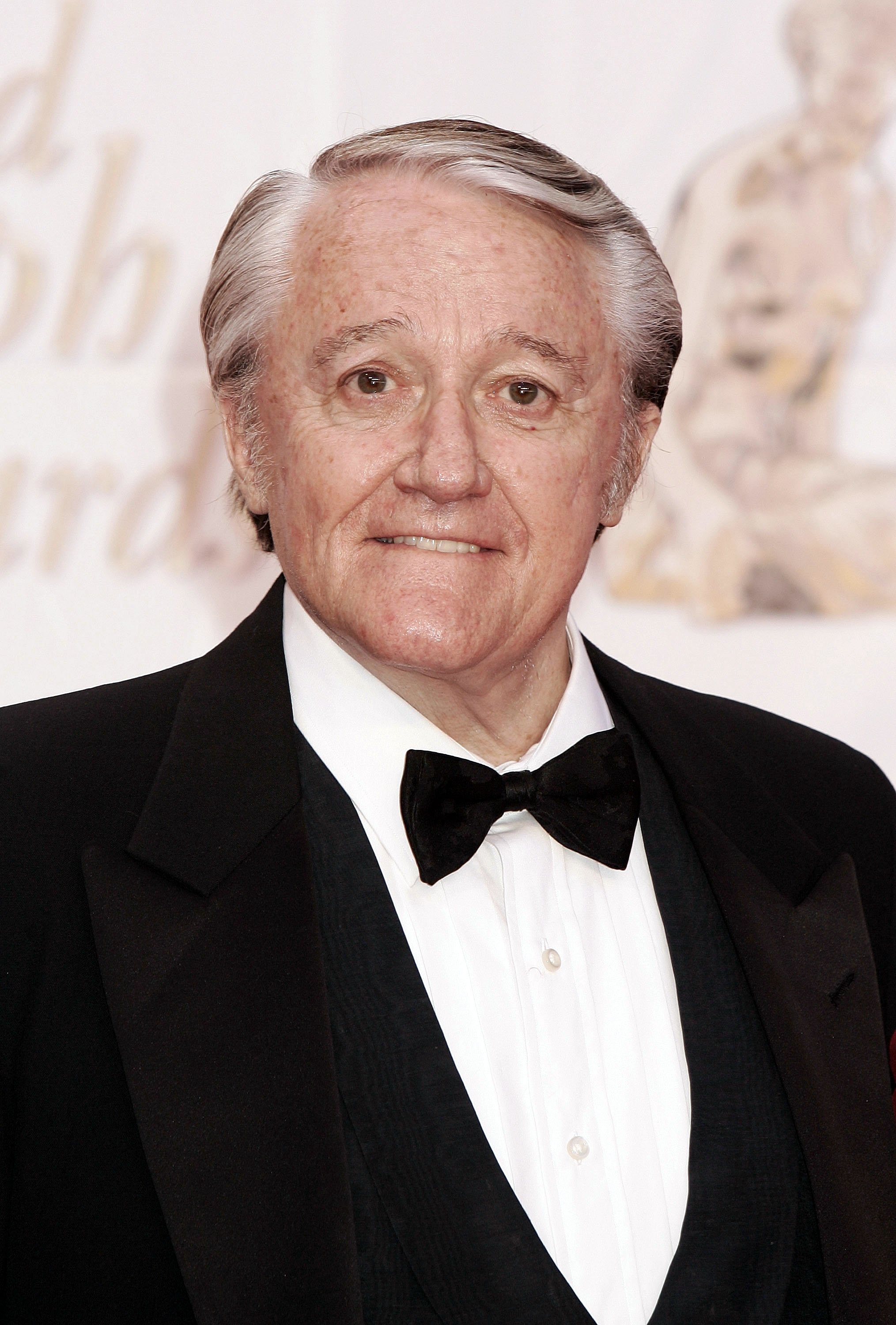 Robert Vaughn at the Gold Nymph awards ceremony at the 44th Monte-Carlo Television Festival on July 3, 2004 | Photo: Getty Images
TILL THE END
In the end, the father of two built a formidable relationship with his family. He adored them and shared an inseparable bond despite years of fame. He was married to Staab until he died in 2016.
The actor had battled with leukemia and had received treatment in Manhattan and Connecticut before his exit at age 83. He left behind a long-lasting legacy, but more importantly, a close-knit family, with two successful kids and a wife to honor his memory.
Please fill in your e-mail so we can share with you our top stories!