Ashley Cain's GF Safiyya Vorajee Opens up about Losing Their Daughter Azaylia to Leukemia
Last year, Ashley Cain and his girlfriend welcomed their first child together, but she became ill. A few months after the child was born, she sadly died, and Cain's girlfriend is sharing her struggles.
Eight months ago, Ashley Cain and his girlfriend Safiyya Vorajee were blessed with a baby girl named Azaylia Diamond. By October 2020, the couple shared a heartbreaking diagnosis for their daughter.
They revealed the then-two-month-old child was diagnosed with a "very rare and aggressive form" of cancer. The ex-Coventry City player and Vorajee managed to raise more than £1.5m or more than $2m earlier this year.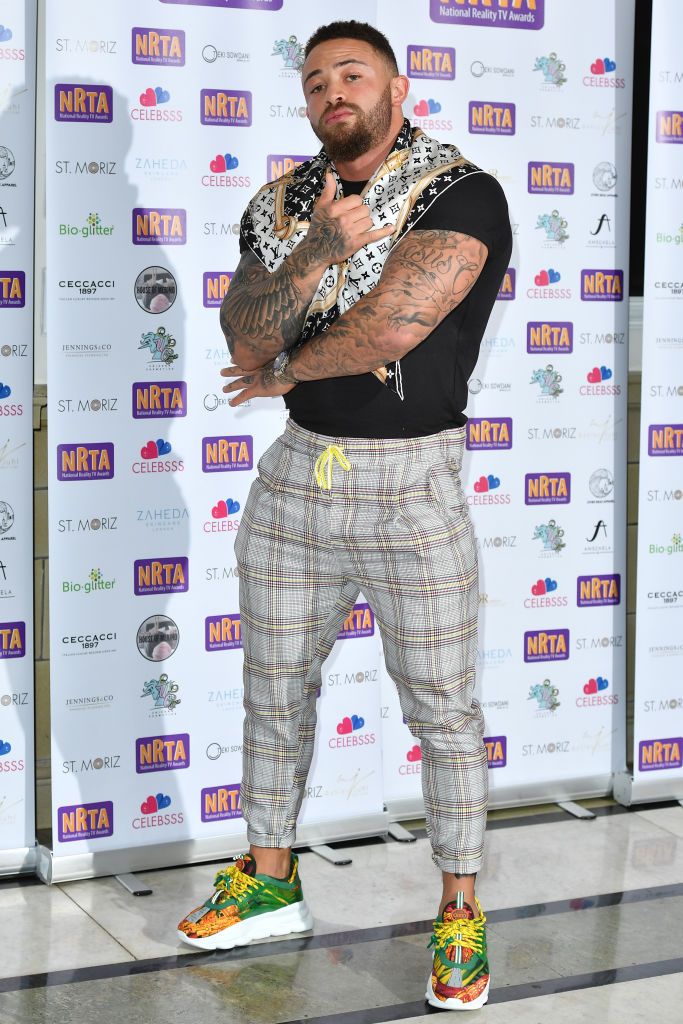 The money was to be used to fund specialist treatment in Singapore. However, in February 2021, after the child's leukemia had gone away after a successful bone marrow transplant, the family was informed it had returned.
The diagnosis came back positive, just as little Azaylia was meant to leave the hospital after getting stem-cell transplantation. In March 2021, Cain shared on Instagram that his daughter had become too sick for treatment.
His and Vorajee's little girl sadly passed away on April 24, 2021. The "Ex on the Beach" reality star mourned the death of his child by sharing a post of her and wishing her to "rest in paradise."
Now his girlfriend has shared her own grief over losing her only child. A week after Azaylia's death, on Sunday, Vorajee took to her Instagram Story to reveal how empty she feels without her baby.
"The Challenge" star's girlfriend confessed that she hadn't expected things to get harder over the days. She admitted that she was battling some mental issues after losing her baby.
Cain's partner shared how she'd spent her days learning about her child's diagnosis when she was alive. Adding, "My days feel so empty. My life feels so lost. My body feels so alone."
However, even though she felt lost and alone, she explained how full her soul felt. Vorajee said her spirit felt alert and more engaged than ever because her daughter gave her a reason to connect with life differently.
Despite being in mourning, the mother of one appeared to have a fighting spirit. She promised herself to find a new way to live that didn't include her daughter welcoming her daily with a smile.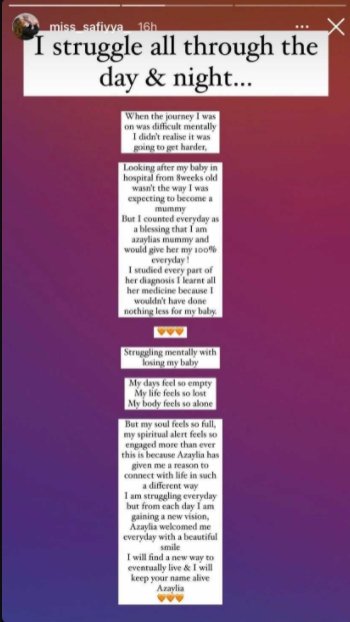 Azaylia's mother also promised to continue keeping her name alive. Last Thursday, Cain and his girlfriend held a candlelit vigil to pay tribute to his late daughter's life with the help of his fans.
"Ex On the Beach" fans planned the tribute after hearing about the little girl's sudden death. Cain even shared a video of his own lit candle to his Instagram Story as he joined other people for the 8 p.m. tribute.