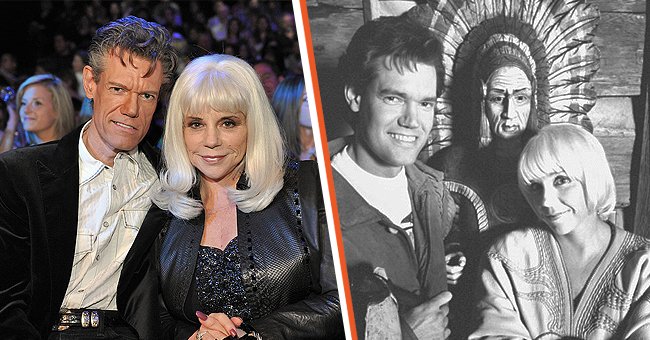 Getty Images
Randy Travis Was 'Uncomfortable' Talking about Age Gap He Had with 16-Year-Older First Wife
Randy Travis grew up with his father encouraging his love for music even though they always had a fallout. After he dropped out of high school and won a talent contest, he caught the eyes of Elizabeth "Lib" Hatcher.
His meeting with her helped him straighten his act as she became his guardian while managing his music career. Even though she was 16 years older than him, their relationship blossomed.
Randy Travis was always uncomfortable talking about their age difference, but she became his first wife after a wedding in a secret ceremony years later.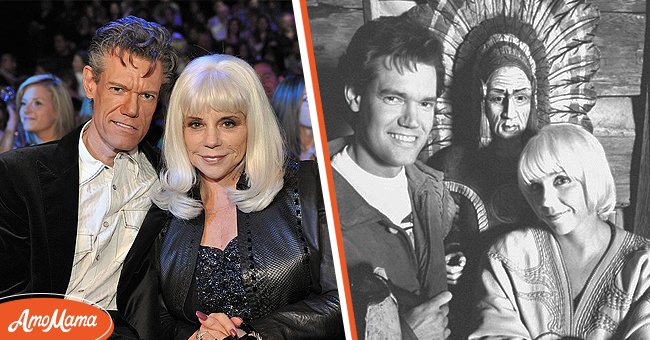 Randy Travis and Lib Hatcher in the audience at American Idol on March 17, 2009, in Los Angeles (left), Randy Travis and Lib Hatcher posing in front of the entrance to their log cabin circa 1991 (right) | Photo: Getty Images
RANDY TRAVIS'S EARLY LIFE AND CAREER
Randy Bruce Traywick, best known as Randy Travis, born on May 4, 1959, is an American guitarist, country music, and gospel music singer, songwriter, and actor.
He was raised on a farm, began training horses and working cattle at six. As a child, Travis admired legendary country music artists and was encouraged by his father to pursue his interests in music.
At ten, he learned to play the guitar, and as a teenager, he started experimenting with drugs and alcohol. He became estranged from his family, dropped out of school, and briefly worked as a construction worker.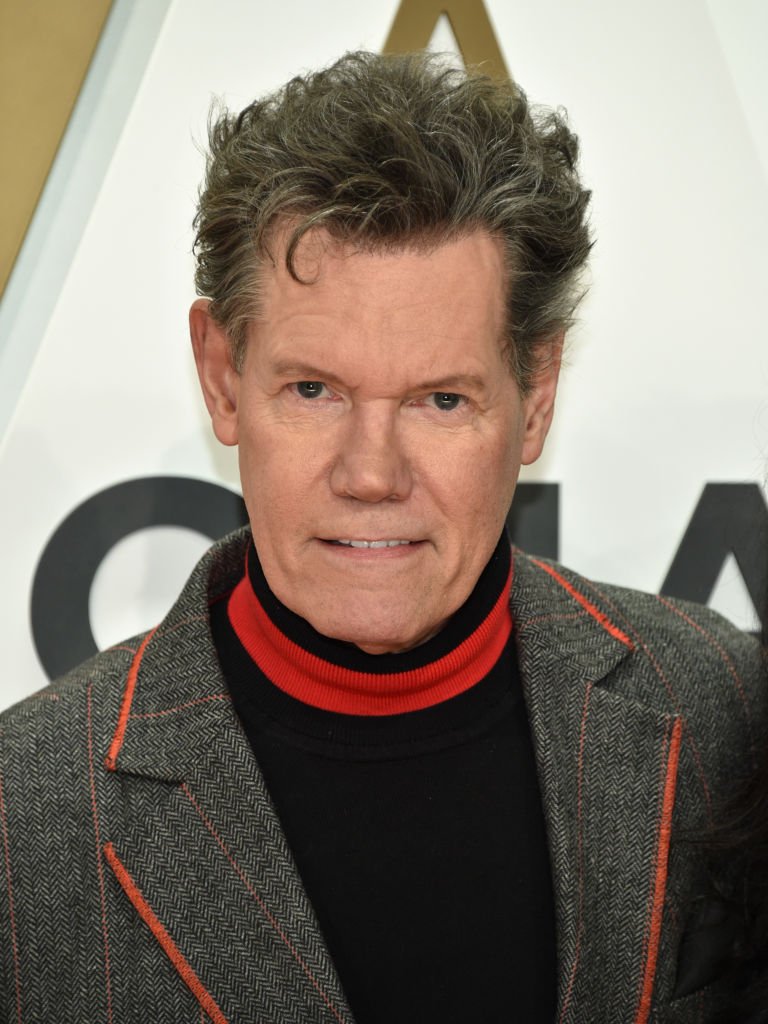 Randy Travis at the 53rd annual CMA Awards at the Music City Center on November 13, 2019, in Nashville | Photo: Getty Images
After dropping out of school, he became a juvenile delinquent and was arrested for various offenses, including burglary and auto theft. After winning a talent contest at a nightclub in 1975, the club owner, Elizabeth "Lib" Hatcher, became interested in him.
In his late teens, he had another encounter with the law, and the judge threatened to put him in jail for a long time. At this point, Hatcher became his guardian and manager.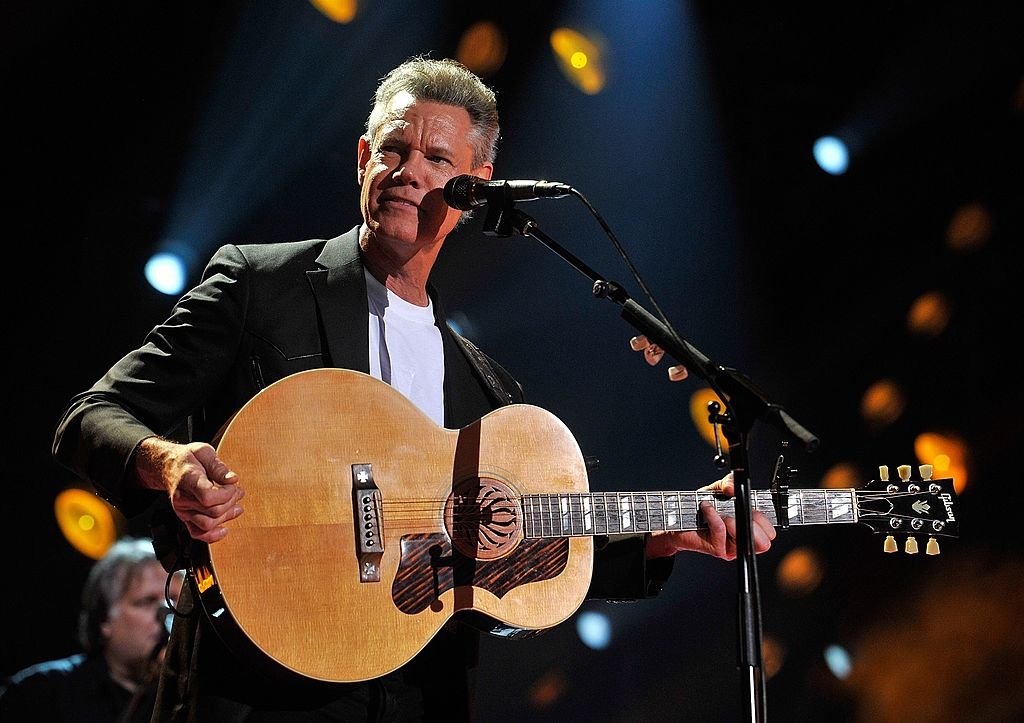 Randy Travis at the 2013 CMA Music Festival on June 7, 2013, in Nashville | Photo: Getty Images
In 1978, he released his first single, "Dreamin'," but his second single, "She's My Woman," spent four weeks on the Billboard Hot Country Songs chart.
After securing a deal with Warner Bros. Records in 1985, he released his second single in that year titled "1982," which became a Top 10 hit single.
Randy Travis at the Jesus Calling Presents Conversations with Randy and Mary Travis and Ken Abraham on June 07, 2019, in Nashville | Photo: Getty Images
In the mid-1980s, his album "Storms of Life" sold more than four million copies establishing him as a significant force in the neotraditional country movement.
In the 1990s, he started concentrating on his acting career and got roles in "Dead Man's Revenge" in 1994, "Steel Chariots" in 1997, "The Million Dollar Kid" in 1999, among others.
In the 2000s, his career was dominated by Christian country music, and on May 14, 2019, he co-wrote his autobiography, "Forever and Ever Amen."
TRAVIS'S SECRET MARRIAGE
In the late 1970s, Travis moved in with Hatcher, which put further out a strain on her marriage, and when she divorced her husband in 1982, she moved with Travis to Nashville.
In March 1991, there were rumors of Travis being gay, and the story published on the tabloids made Travis angry, and he revealed that he and Hatcher had been involved for 12 years.
On May 31, 1991, Travis and Hatcher got married secretly in the courtyard at one of their two Maui homes in front of a waterfall, a preacher, and two strangers the preacher brought.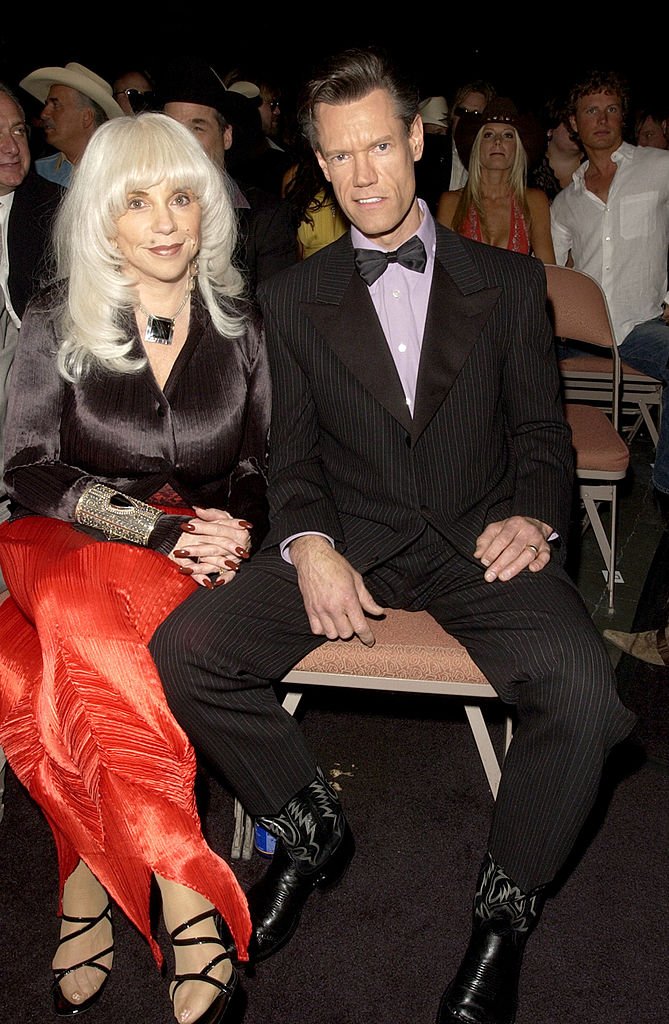 Randy Travis and Lib Hatcher at the 39th Annual Academy of Country Music Awards in Las Vegas | Photo: Getty Images
The couple divorced on October 29, 2010, after having been together for 33 years and married for 19 years. The end of their marriage brought an end to their business relationship.
Their divorce proceedings, which stated their incompatibility, took only one day to be finalized, and Travis asked for an equal division of assets.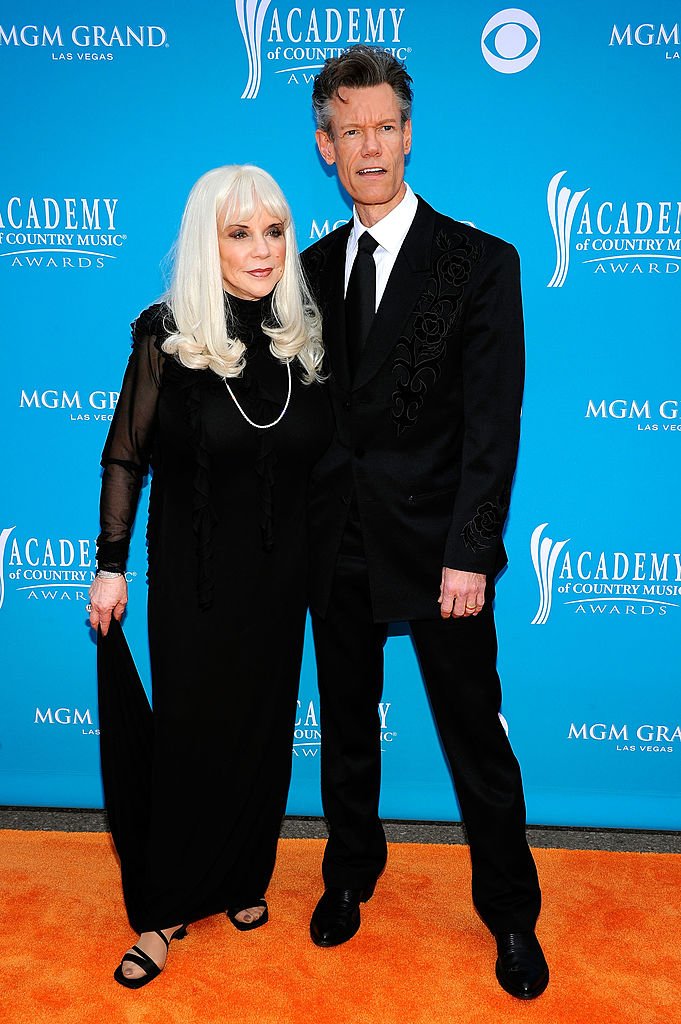 Randy Travis and Lib Hatcher at the 45th Annual Academy of Country Music Awards on April 18, 2010, in Las Vegas | Photo: Getty Images
ABOUT HIS EX-WIFE
Travis's ex-wife, Hatcher, the successful producer of 27 movies, witnessed and strongly supported Travis's attempts to become famous.
At the start of their relationship, she was a club owner. Travis lived in the home of Hatcher and her then-husband of 10 years. Her ex-husband then gave her an ultimatum to choose between their marriage and Travis.
At that point, Hatcher and Travis moved out, and she said she never spoke to her ex-husband again. She then acted as his manager for 30 years.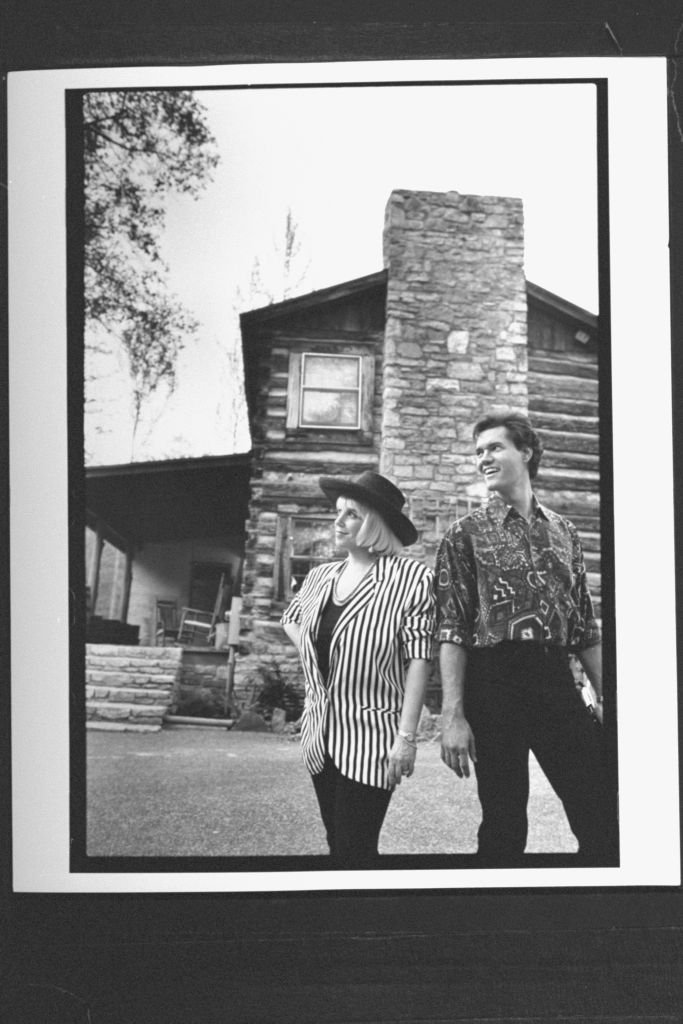 Randy Travis and Lib Hatcher posing in front of the entrance to their log cabin circa 1991 | Photo: Getty Images
Travis and Hatcher decided to keep their relationship a secret for business reasons. Even though there is a 16-year age difference between them, Travis said:
"I was uncomfortable talking about it, but I've learned to deal with it and not worry about it."
Hatcher then revealed that Travis gave her the courage to leave a bad situation, but he was not why her marriage ended. As they started working around each other, they became more intimate.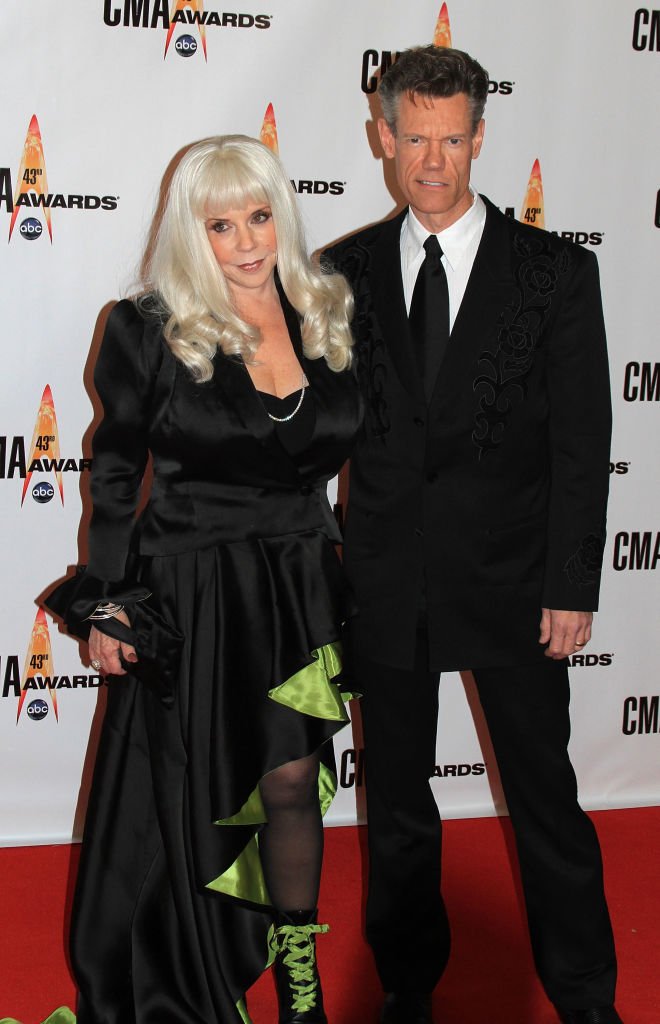 Randy Travis and Lib Hatcher at the 43rd Annual CMA Awards on November 11, 2009, in Nashville | Photo: Getty Images
THE LATER YEARS OF TRAVIS
Travis and Hatcher had no children by the time they were divorced. On March 21, 2015, he married his second wife, Mary. His second wife revealed that Travis wanted children, but he and Hatcher could not.
Even though he didn't have any children, he loved to be around children. He saw them as special beings and was magnetic towards them.
In 2011, Travis fainted on stage at the Huguley Memorial Medical Center. He was said to have been struggling with laryngitis that resulted from chronic allergies.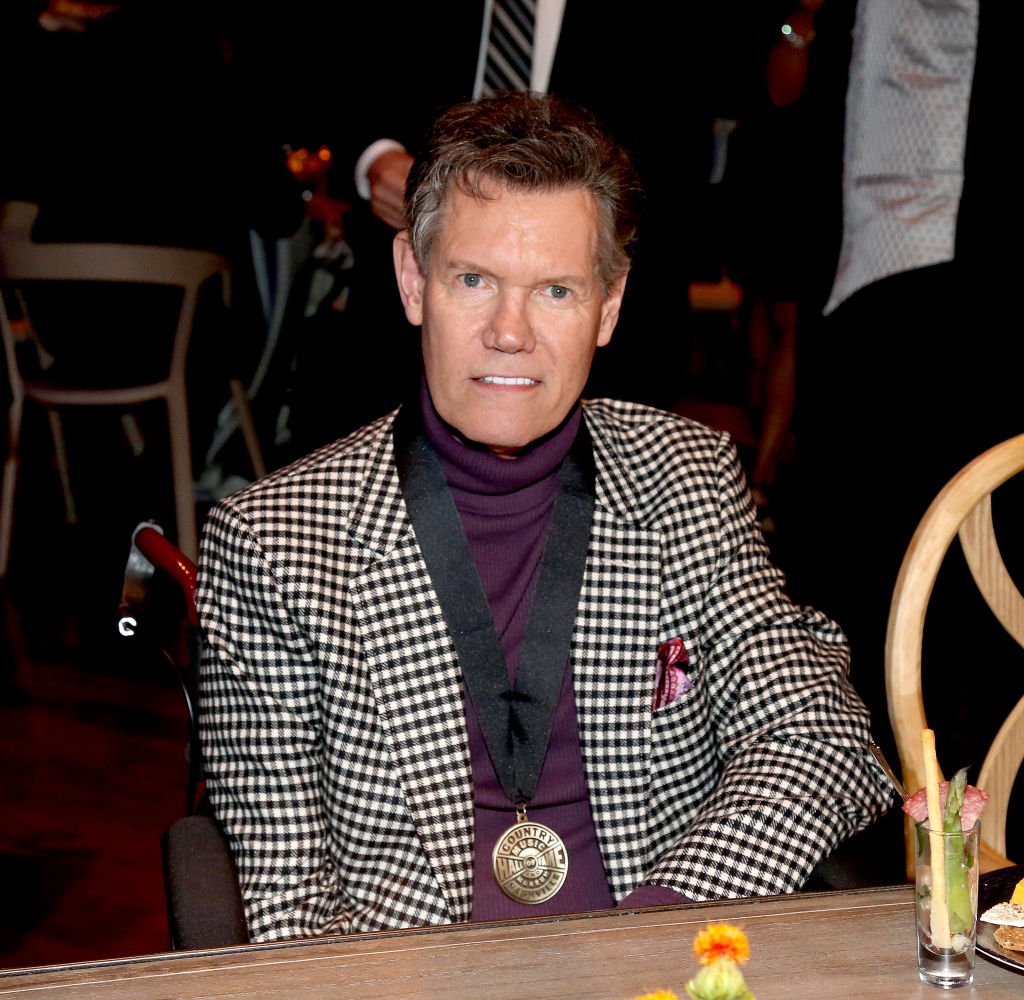 Randy Travis at the 2019 Country Music Hall of Fame Medallion Ceremony at Country Music Hall of Fame and Museum on October 20, 2019, in Nashville | Photo: Getty Images
In 2012, he was arrested twice for public intoxication and was once booked at the Denton County Jail. After a few hours, he was realized, and he tendered an apology where he promised to be committed to being responsible and accountable.
That same year, he and Hatcher counter filed lawsuits against one another with various accusations. In 2013, he was hospitalized in critical condition with heart disease that weakens the heart muscle and can lead to heart failure.
Three days after being hospitalized, he suffered a near-fatal stroke that took most movement on the right side of his body and most of his voice.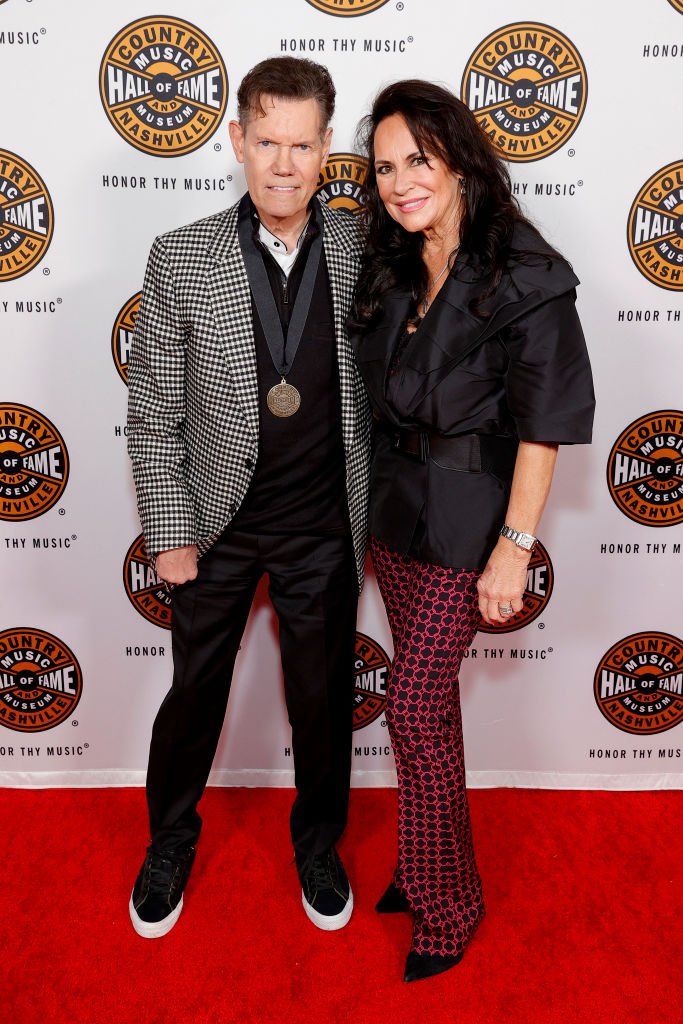 Randy Travis and Mary Travis at the 2021 Medallion Ceremony, celebrating the Induction of the Class of 2020 at Country Music Hall of Fame and Museum on November 21, 2021, in Nashville | Photo: Getty Images
Even though he couldn't formulate speech, he could understand what was happening around him. By November 2014, there was progress with his recovery.
In 2016, he had recovered his voice and was inducted into the Country Music Hall of Fame. In 2019, he released his memoir, "Forever and Ever, Amen: A Memoir of Music, Faith and Braving the Storms of Life."
In 2020, Travis released a new song, "Fools Love Affair," recorded near the beginning of his career. After his stroke, the song was his first on the radio.
Please fill in your e-mail so we can share with you our top stories!