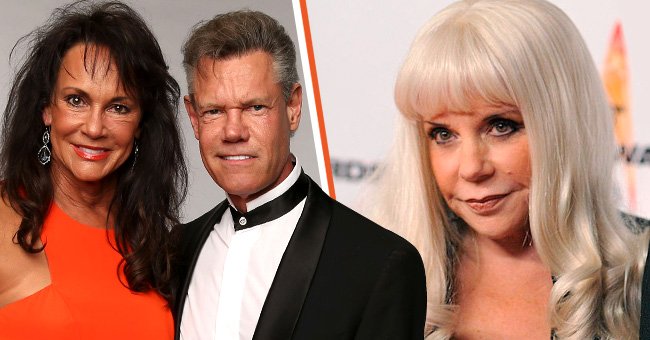 Getty Images
Randy Travis Romance with Second Wife, Who Was Married to His Dentist, Started before Divorce
Country music legend Randy Travis is known as the man who saved country music. Travis has had a productive career spanning more than three decades.
The country star has won seven Grammys, 23 number 1 hits, and was inducted into the Country Music Hall of Fame. He is known as the man who changed the course of country music.
However, his love life is a great story to tell. He met his wife, Mary Beougher, while they were both still married. After news of their relationship went public in 2011, he and his ex-wife closed their divorce settlement.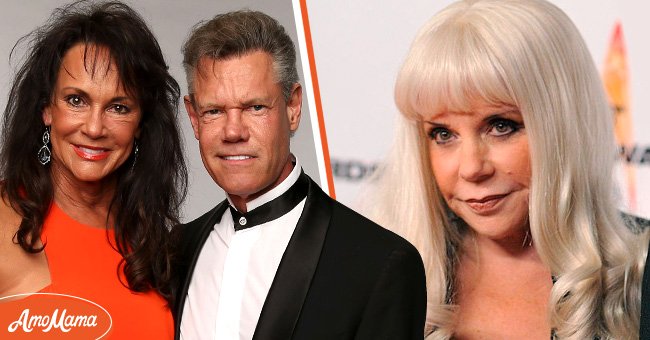 Photo of Randy and Mary Travis and photo Elizabeth Hatcher | Photo: Getty Images
ABOUT RANDY TRAVIS
The country singer, actor, guitarist, and songwriter was born Randy Bruce Traywick but changed his last name several times before sticking to Travis in honor of his musical idol, Merle Travis.
At eight, he started playing guitar, sang in the church as a child, formed a band with his brother, and played at their local clubs before his brother got arrested.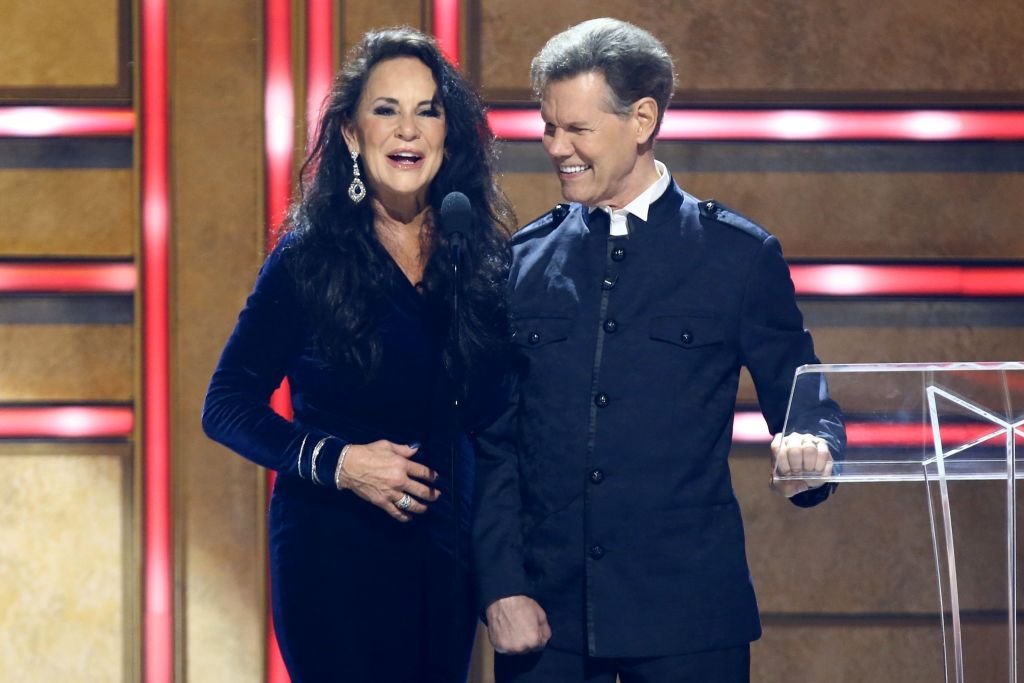 Mary and Randy Travis speak onstage during 2021 CMT Artist Of The Year on October 13, 2021, in Nashville | Photo: Getty Images
His father encouraged his music career, but Travis dropped out of high school and was a juvenile delinquent because they were always fighting.
He was arrested multiple times for various offenses ranging from burglary to auto theft. He won a contest and met the woman who became his manager and first wife during this phase.
In changing the course of country music, the legend took it away from the pop-oriented sound that the genre began to explore in the 1980s and 1990s.
He had the voice and was one of the most reliable hitmakers of his time that he once released seven-country chart-toppers in a row. The proof of his success lies in the multiple awards he has won over the years.
Between 1992 and 1993, he took a break from music and touring to focus on acting. He later returned to music with the album "This Is Me." The album produced hit singles such as "Before You Kill Us All" and "Whisper My Name."
In 1998, he signed onto DreamWorks and switched to gospel music in the early 2000s. Despite the switch, he still released albums that went on to win awards.
From a bad divorce in 2009, bad business and financial decisions, and the struggle with alcohol abuse leading to an arrest in 2012. Travis learned to live above his flaws and failures.
In 2013, his health deteriorated so much that he wasn't able to speak or sing. Being a fighter, he surprised fans when he walked on stage in 2016 and sang "Amazing Grace."
In October 2016, he was one of three new inductees selected into the Country Music Hall of Fame, leading a neo-traditional renaissance following his commercial breakthrough in the 1980s.
In May 2019, he released his memoir titled "Forever and Ever, Amen: A Memoir of Music, Faith and Braving the Storms of Life." The book revealed never-before-told stories about his life.
On October 13, 2021, Country Music Television aired the 2021 CMT Artists Of The Year Awards, where Travis received one of five 2021 Artists of a Lifetime Awards.
TRAVIS'S RELATIONSHIPS
The country star married his first wife, Elizabeth 'Lib' Hatcher, in 1991 after being together for several years. The couple had dated in secret!
Since they met after Travis won a contest at her club in 1975, Hatcher had always been there for Travis. She hired him to play regularly at her bar while also being a cook. She later became his manager.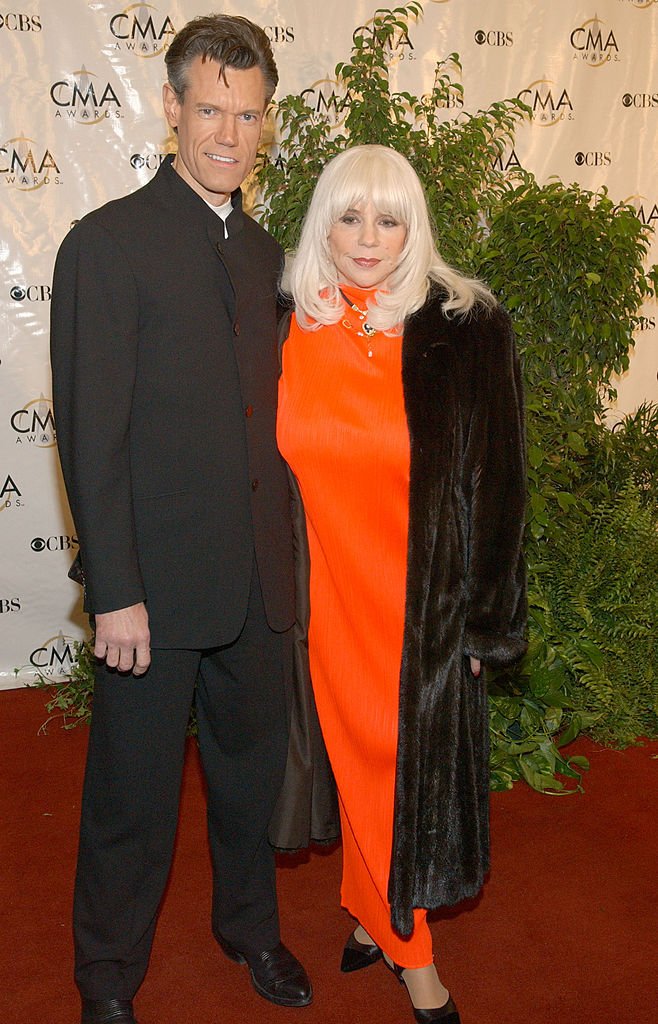 Randy Travis and Elizabeth Hatcher during the 38th Annual Country Music Awards in Nashville | Photo: Getty Images
He then moved in with her and her husband at the time. This move gave her the courage to end her already failing marriage, and in 1982, Travis and Hatcher moved to Nashville.
They released an album together before Warner Bros. signed him. He dominated the late '80s and later became the first country artist to go multi-platinum.
The couple dated secretly for over ten years before getting married in Maui in 1991. Music brought them together, and working together allowed their feelings for each other to grow.
However, their marriage had a bad time, and they broke up. Their split was so unpleasant that they were sued and counter-sued, and their divorce was finalized in 2010.
Then, Hatcher later found out that Travis and his dentist's wife, Beougher, were having an affair. Allegedly, footage from a spy camera installed on Travis's tour bus confirmed the cheating suspicions.
After their divorce in 2012, Travis had a rough time as he celebrated with one too many drinks, got arrested for public intoxication, and was sentenced to 90 days' probation.
In April of 2012, Hatcher sued Travis and accused him of breach of contract. He counter-sued her with the reason that she was trying to damage his career.
While Travis had no children, his lover and her husband had two children together, a daughter named Cavanaugh and a son named Raleigh.
Months after Beougher and Travis got engaged, the singer suffered a severe stroke in 2013 that affected his fine motor skills and speech.
It was reported in 2015 that news of his progress had been slow, with the public only later finding out just how severe the stroke was. However, the "Forever and Ever, Amen" crooner married Beougher in 2015, two years after the stroke.
Due to his language problems, Beougher became his unofficial spokesperson. She and Travis have learned to communicate in other ways, not just verbally.
The singer underwent brain surgery, and his long road to recovery was not an easy one. Travis has a hard time speaking and has had to relearn how to walk, but Beougher has been his biggest support throughout the entire process.
Travis may have grown up in a large family, but he does not have any children of his own. His mother had a soft heart, while his father had days when he was the meanest and days he was the kindest.
Travis loves children but never had any as his first wife was 16 years older than him, already at 40 when they got married, so they could not have kids.
Not having children has not stopped him from celebrating Mother's Day with his wife. In 2021, he surprised her with a bouquet of white roses while capturing the moment for his fans.
Please fill in your e-mail so we can share with you our top stories!