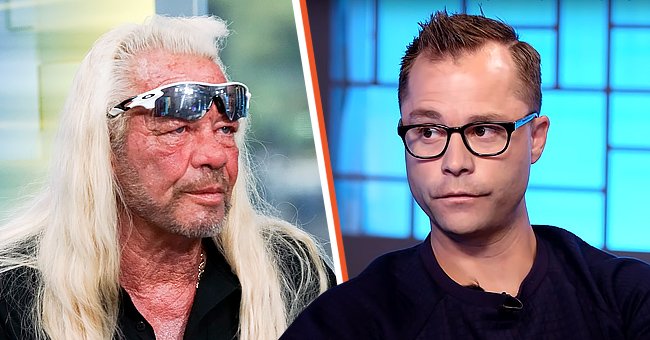 instagram.com/wesdchapman | Getty Images | youtube.com/TomBilyeu
Wesley Chapman Who Never Knew His Father Duane Chapman until 38 Celebrates His Daughter's 16th Birthday
Dog the Bounty Hunter's lesser-known son, Wesley, once called the opportunity to reconnect with his famous father and many siblings priceless in a moving Instagram post.
Duane "Dog" Chapman's son, Wesley Chapman, shared a heartwarming tribute for his daughter, Chloe's 16th birthday this week on Instagram, alongside a collection of photos of her through the years.
Wesley had a tough childhood. He once revealed that he did not have a mother or a father by seven. He never knew his father for 38 years until they reconnected a few years ago.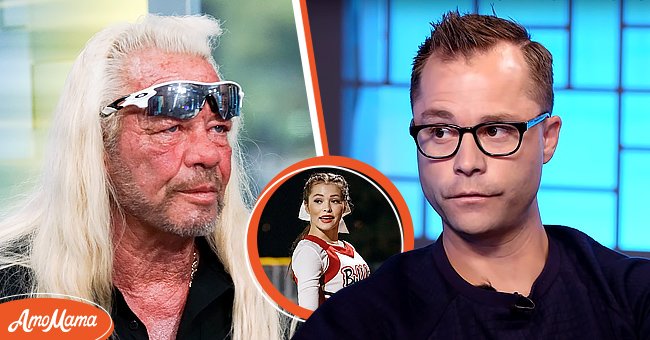 Duane "Dog" Chapman visits "FOX & Friends" at FOX Studios in 2019 [Left]. Chloe Chapman pictured cheerleading [Center] Wesley Chapman during an 2017 Interview with Tom Bilyeu [Right]
He explained in an Instagram post in 2019 that his childhood was "full of pain and fear," which included sexual abuse, physical torment, and suicide attempts while would make his "childhood read like a horror story."
Wesley also grew up being told he was worthless. He admitted for the first quarter of his life, he lived his life believing that he was useless.
However, he got a second chance to rebuild his life and reconnection with his father. It seems he reconnected with Chapman in 2019. He shared of having his father in his life:
"Having my dad in my life has been a dream and many years ago I decided that if it happened I would have zero expectations."
He also got to reconnect with his siblings including brothers, Leland and Duane Lee Jr. He has been open about his feelings in rebuilding his relations with his family and called it "priceless."
Despite having a rough childhood, Wesley shared on Instagram that he is grateful for every moment of his life, including "the bad and the ugly," because his life is filled with blessings.
He has a successful career and founded The Human Project, a private foundation that helps at-risk youths. Wesley and his wife, Jodie, also run a ranch filled with vacation rentals in Idaho.
Jodie and Wesley married in 2018 and live life with Wesley's two children, Chloe and Peyton, who he welcomed during a previous relationship. The family recently celebrated Chloe's 16th birthday.
Wesley took to Instagram to pen a heartfelt tribute for his daughter. He wrote that he was proud of his "wild one" and could not wait to see what she accomplished in the future.
He also shared a collection of photos of Chloe, which showed a few of her hobbies and passions. It seems she loves spending time grooming her horses and participating in cheerleading.
Please fill in your e-mail so we can share with you our top stories!