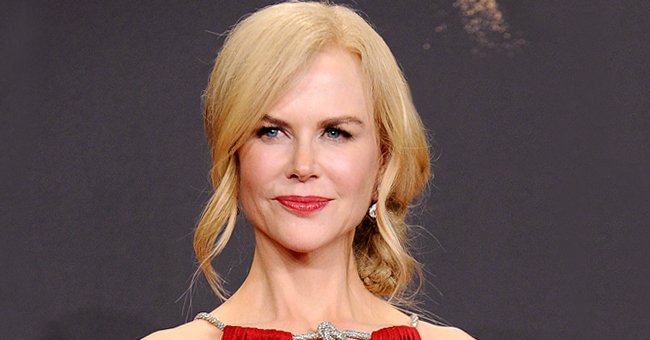 Getty Images
Nicole Kidman Shared Feeling 'Blessed' with Her Family & Hope to Heal Rift with Her Eldest Kids
Academy Award winner Nicole Kidman is a proud mother of four. Although she has passed the fragile stage of having kids, she still hopes to add to her brood.
In August 2017, actress Nicole Kidman revealed to Closer Weekly that she desires to have more children despite being blessed with three daughters and a son. The then-49-year-old said:
"I wish I'd have more children. I probably would've liked two or three more. My grandmother gave birth to my mother at 49. I still have the faintest hope that something may happen to me this year."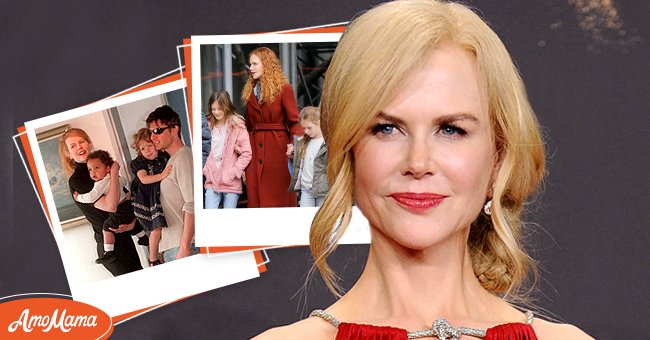 (L) Actors Nicole Kidman and husband Tom Cruise arrive at Sydney Kingsford Smith airport and introduce their children Connor and Isabella to the media January 24, 1996 in Sydney, Australia. (M) Nicole Kidman and her daughters, Faith and Sunday seen on March 29, 2019 in New York City. (R) Nicole Kidman attends the 69th annual Primetime Emmy Awards at Microsoft Theater on September 17, 2017 in Los Angeles, California | Photo: Getty Images
BEING BROODY
The Aussie native is a mom to Sunday, 13, and 10-year-old Faith, whom she shares with her second husband, musician Keith Urban.
Kidman gave birth to her daughter Sunday in July 2008 and welcomed her youngest child Faith in December 2010 via surrogate. She and Urban got married in June 2006.
The "Aquaman" star is additionally a mom to two older children, daughter Isabella Jane, 28, and 26-year-old son Connor whom she adopted with her first husband, actor Tom Cruise.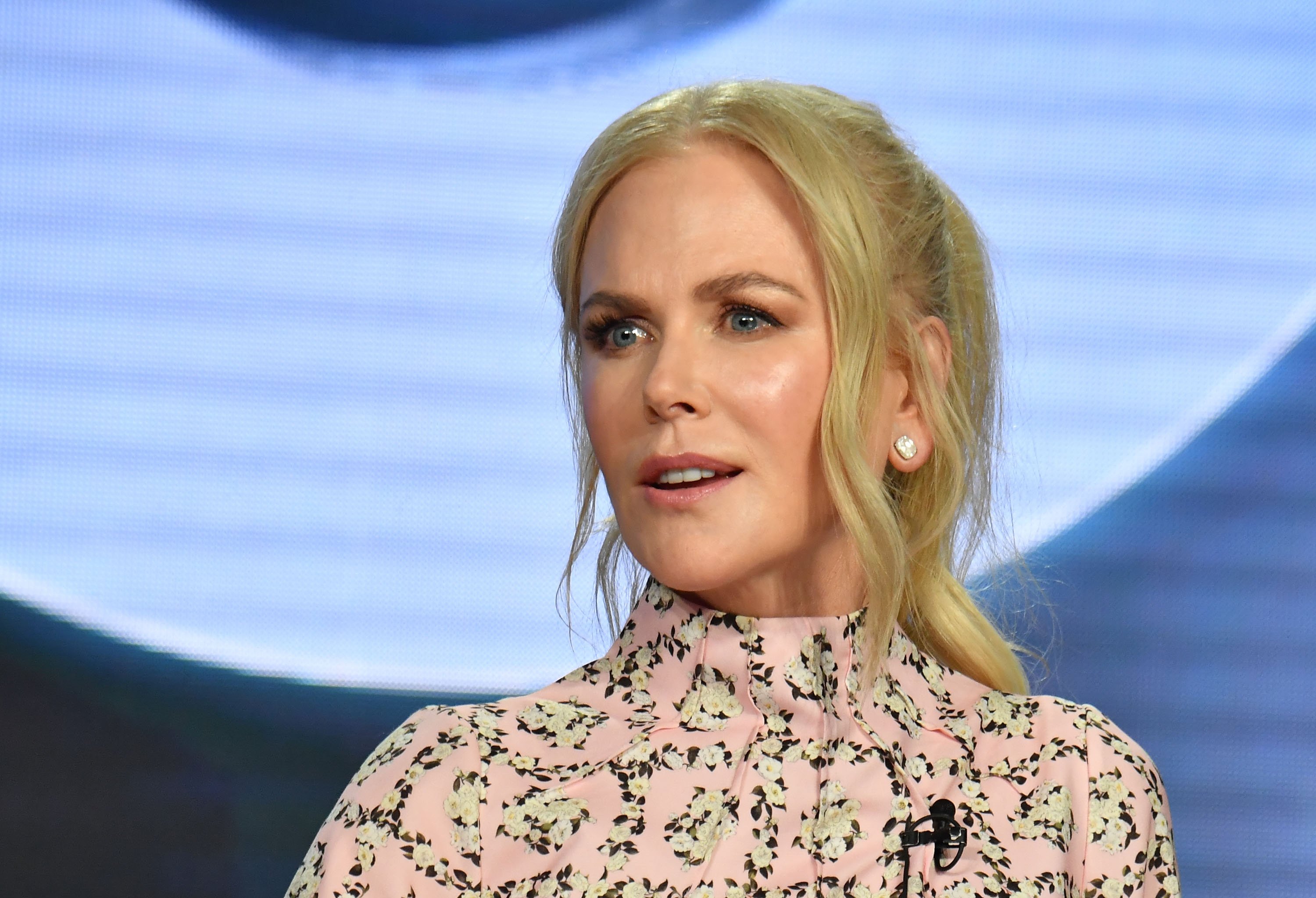 Actress Nicole Kidman speaks onstage during the "Big Little Lies" panel of the HBO portion of the 2019 Winter TCA on February 8, 2019 in Pasadena, California | Photo: Getty Images
With her wish to have more kids, Kidman admitted that she is aware that the process may be challenging because of her age:
"We went through a surrogacy with my second daughter because we wanted another child so much it hurt."
A friend of hers revealed that she might try to have her fifth child via surrogate because the producer loves the surrogacy program she previously used in Nashville and has no reservations about using them again.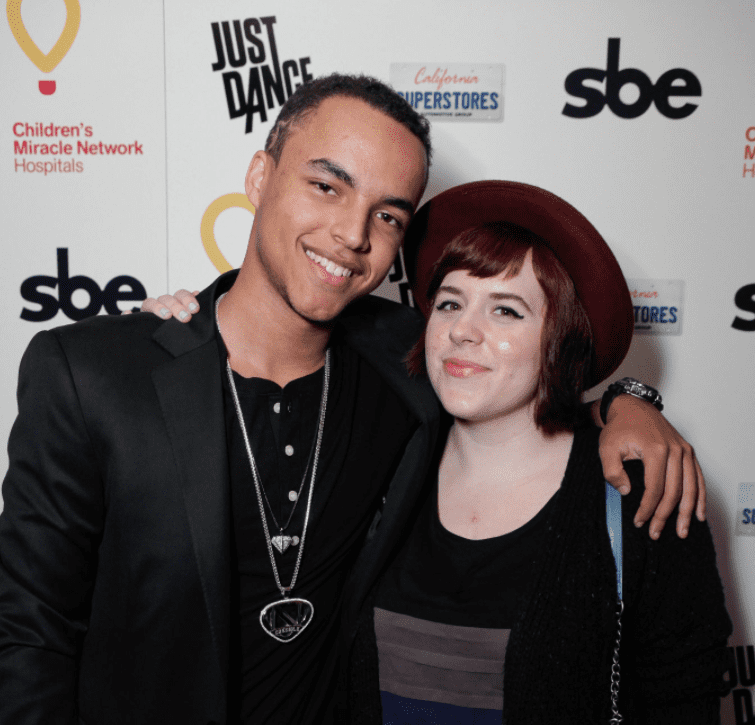 Connor Cruise and Bella Cruise attend Connor's 17th birthday party benefiting Children's Miracle Network Hospitals at Hyde Staples on January 18, 2012 in Los Angeles, California | Photo: Getty Images
RIFT WITH ELDER KIDS & ACCEPTANCE
In September 2019, Kidman disclosed that her older kids chose Scientology over her, saying she grew apart from them when they followed their father into the controversial Church of Scientology:
"Motherhood is about the journey. There are going to be incredible peaks and valleys, whether you are an adopting mother or birth mother. What a child needs is love."
She added that although they have made choices to be Scientologists, "it's our job as parents always to offer unconditional love."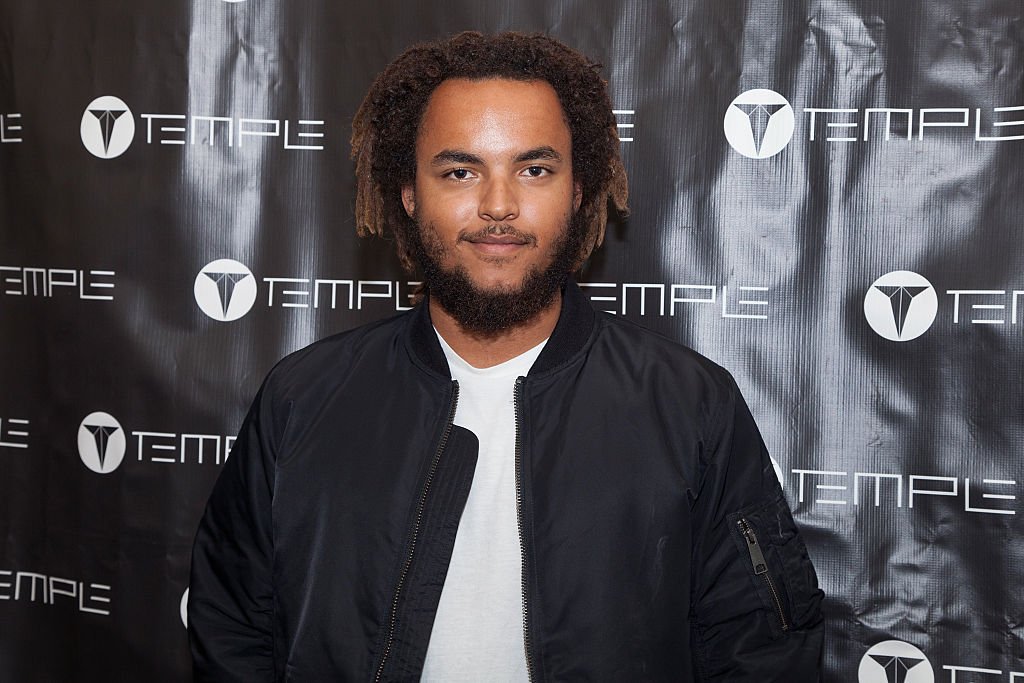 Connor Cruise arrives at Temple Nightclub on January 29, 2016 in San Francisco, California | Photo: Getty Images
Previously, there were rumors that Kidman was banned from attending her son's wedding to fiancée Silvia, a leader of the Italian arm of the Scientology church.
Additionally, she once had little contact with Isabella, who is married to IT consultant Max Parker and relocated to London years ago. But the two-time Emmy winner has finally made peace with her kids' lives:
"It's not about anything else other than I'm here to love and support you."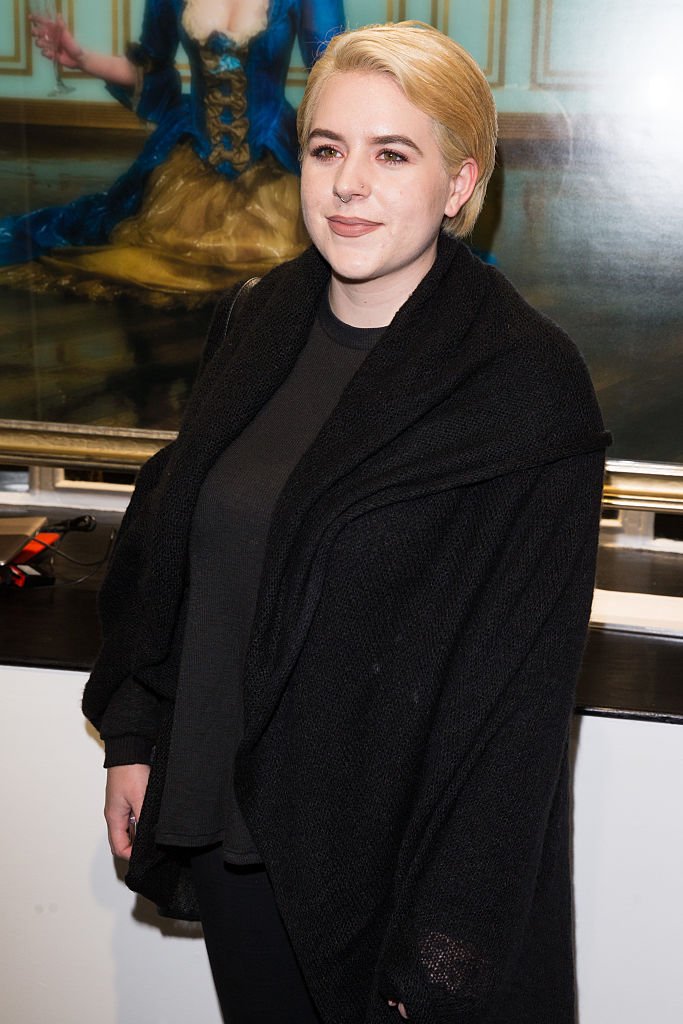 Isabella Cruise attends the private view of Tyler Shields: Decadence at Maddox Gallery on February 3, 2016 in London, England | Photo: Getty Images
HER DIVORCE FROM TOM CRUISE
Kidman and action movie star Cruise met in 1989 while filming "Days Of Thunder" and tied the knot on Christmas Eve in 1990. She said the "Mission Impossible" star swept her off her feet, and she fell madly and passionately in love with him.
Kidman put her life plans on hold because her love for Cruise consumed her. "I always make choices for love, and everything kind of had to fall in place around that," she explained.
But looking back now, she acknowledged that at 23, she should have waited before getting married. The "Paddington" actress had two children by age 27. She and Cruise were married for four years before splitting in 2001.
HER MARRIAGE TO URBAN KEITH
Kidman moved on with country music singer Urban whom she met in 2005 at the G'Day USA gala honoring Australians in Los Angeles.
While she thought it was not love at first sight for Urban, the 54-year-old assured her that it was but that he did not let on. Four months after they crossed paths, Urban called her. She told People in 2019:
"It was pretty intense. I believed he was the love of my life. Maybe that's because I am deeply romantic, but I just believed, 'Oh, okay, here he is.'"
Kidman has no regrets about making things official with the father of her kids, whom she married on June 25, 2006. She revealed to Elle Magazine in 2014 that she likes getting married first and then getting to know her partner after.
Although it may sound strange, it is more of a natural process for her. The couple has been married for fifteen years, and they love making memories with their beautiful children.
THEIR KIDS' INTEREST IN SHOWBIZ
Interestingly, the doting mom already wants her little ones to follow in her acting footsteps. An insider close to her revealed to Closer Weekly that the star plans to perfect her daughters' acting skills by giving them lessons at home.
According to the source, the siblings have already caught the acting bug. In addition to appearing in "Big Little Lies," they also acted in their mother's series "The Undoing."
The pal added the kids are adamant about taking after their mom and that the Golden Globe winner would do anything to get her children wherever they want to be.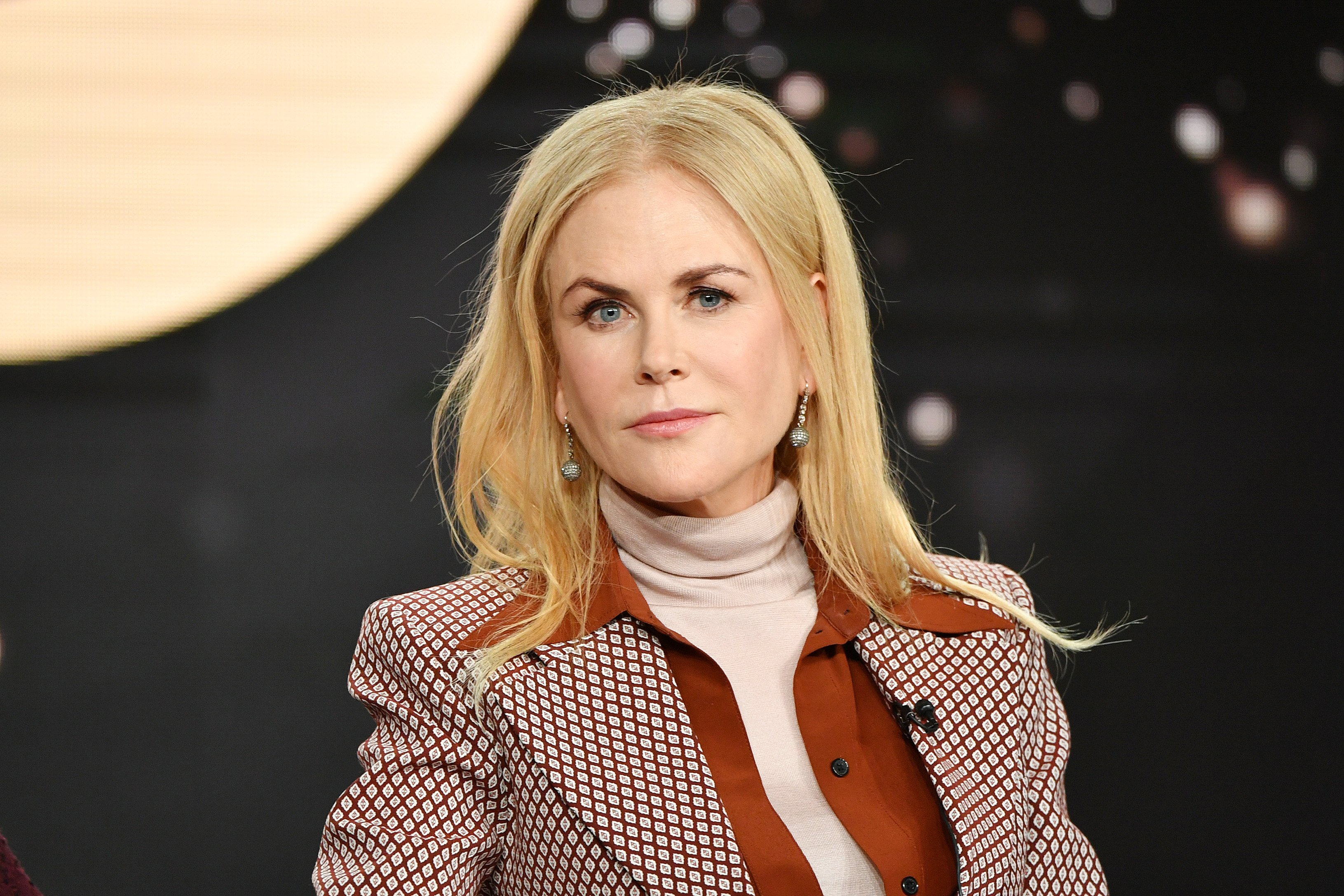 Nicole Kidman speaks during the HBO segment of the 2020 Winter TCA Press Tour at The Langham Huntington on January 15, 2020 in Pasadena, California | Photo: Getty Images
Kidman has also shared plans about enrolling them in acting classes, but she is still taking time to teach them herself in the comfort of her own home.
In September 2021, during an appearance on "Today," Urban echoed that his daughters are interested in show business. When asked if the girls were more interested in music or acting, he said it was a "bit of both."
The country hitmaker also revealed that his kids have an increasing interest in directing, just like their Screen Actors Guild Award-winning mom.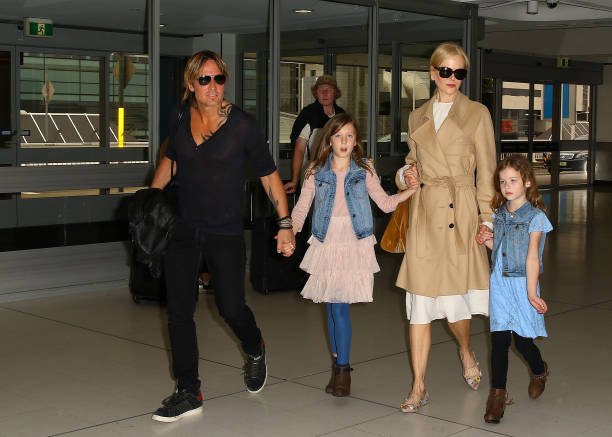 Nicole Kidman and Keith Urban arrive at Sydney airport with their daughters Faith Margaret and Sunday Rose on March 28, 2017 in Sydney, Australia | Photo: Getty Images
QUALITY TIME WITH MOM & DAD
The doting father loves spending time with the girls and listening to music with them when he is not on the road or coaching "The Voice Australia."
As for their mom, she spoke candidly about her special bond with the girls in an episode of "The Project." The 54-year-old revealed she was happy to relocate to Australia with her spouse to film the Amazon Prime series "Nine Perfect Strangers."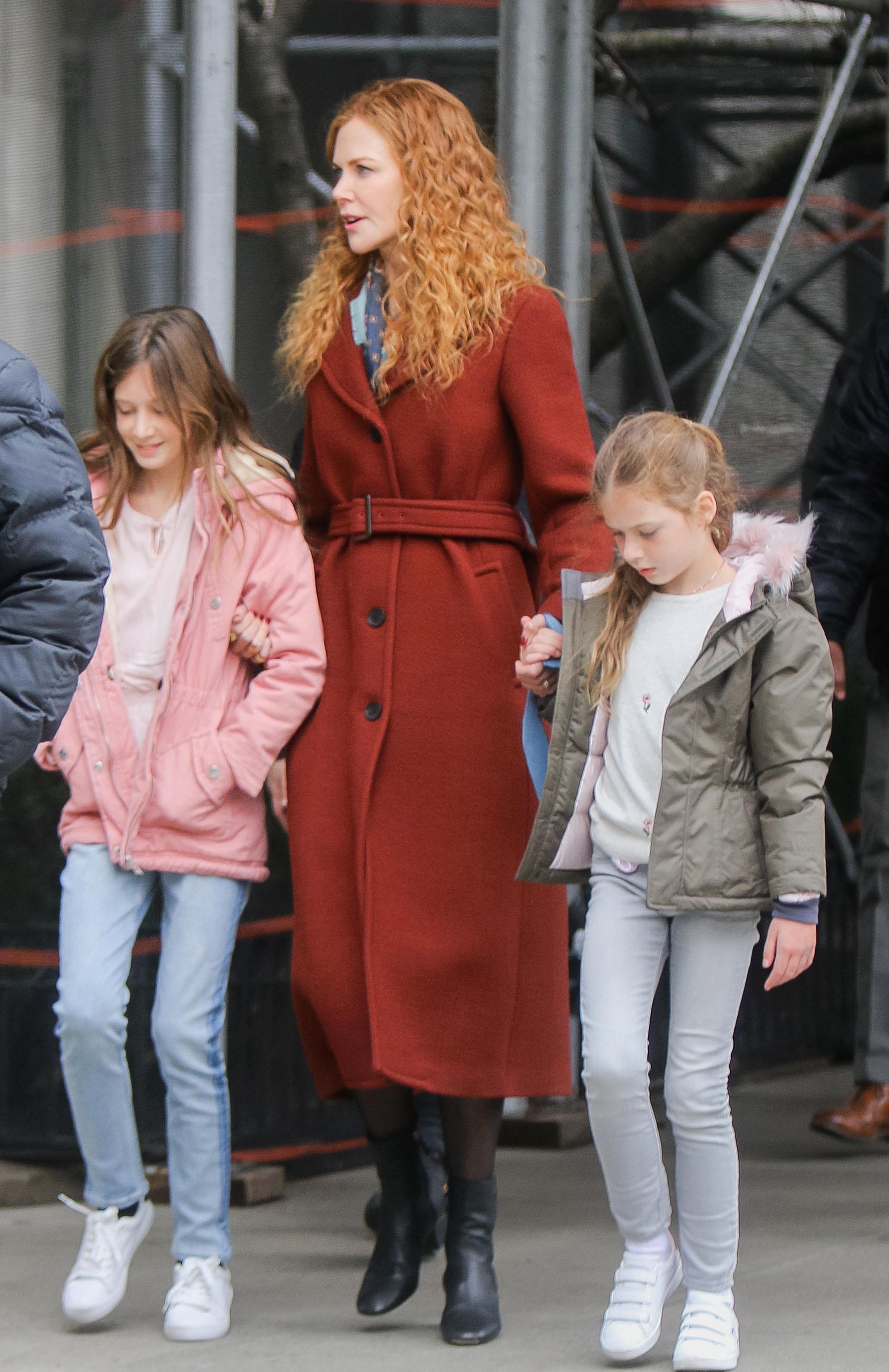 Nicole Kidman and her daughters, Faith and Sunday pictured on March 29, 2019 in New York City | Photo: Getty Images
She told host Carrie Bickmore, "I tell them, they're global children. They travel the world. They have friends all over the world."
Be that as it may, the siblings are also overwhelmed with moving around quite a lot. However, Kidman said it is essential that they remain together most of the time, adding they are fun girls, and she looks forward to what they will get up to in the future.
She told Entertainment Tonight in 2018 that her kids motivate everything that she does. "I think everything is motivated by wanting to take care of your children and carve a path for them and leave them with a sense of morality, dignity, and accountability."
Please fill in your e-mail so we can share with you our top stories!