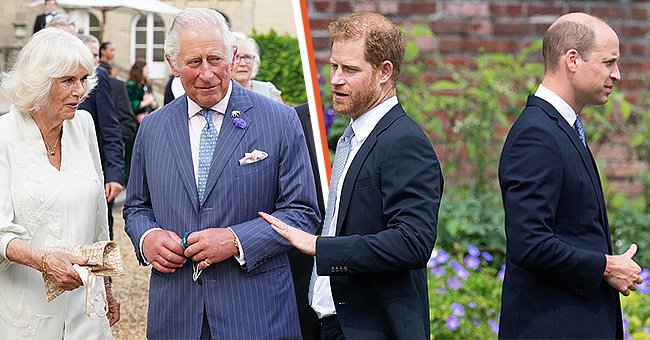 Getty Images
Prince Charles Wants Camilla to Be Queen - Harry and William Are 'Sick' of It
Prince Charles has been married to Duchess Camilla for over 15 years, so he wants her to be Queen even though Princes Harry and William are "sick" of it.
Royal titles are tricky. The inexperienced in monarchy-related topics might believe that Duchess Camilla Parker Bowles will become Queen when Prince Charles becomes King, but that is yet to be determined.
One thing is clear, though: most British people wouldn't like Camilla's Queen status. And according to a British historian, Princes William and Harry are not on board with the idea, either.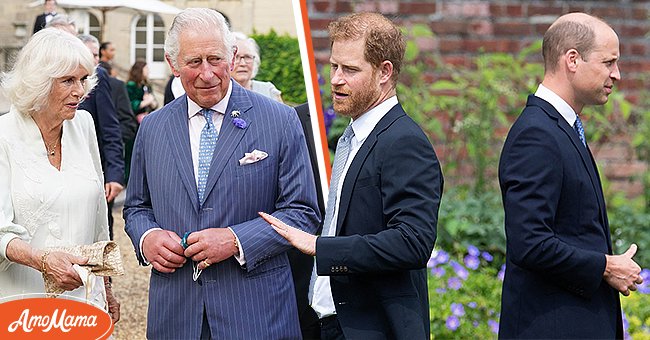 Prince Charles and Camilla Parker Bowles on July 14, 2021 in London, England [left]. Princes Harry and William in Kensington Palace, London on July 1, 2021 [right] | Photo: Getty Images
CHARLES AND CAMILLA'S LOVE STORY
Prince Charles and Duchess Camilla's romance was arguably one of the most controversial in the 1980s and 1990s, mainly because of his relationship with Princess Diana.
The exact date when Camilla and Charles met is unclear. Some sources report that they first crossed paths at a polo match in Windsor Great Park in 1970, but others claim they met at a party in 1972.
At that party, Camilla supposedly told Charles that her great-grandmother was Charles's great-great-grandfather's mistress, so she felt they had "something in common."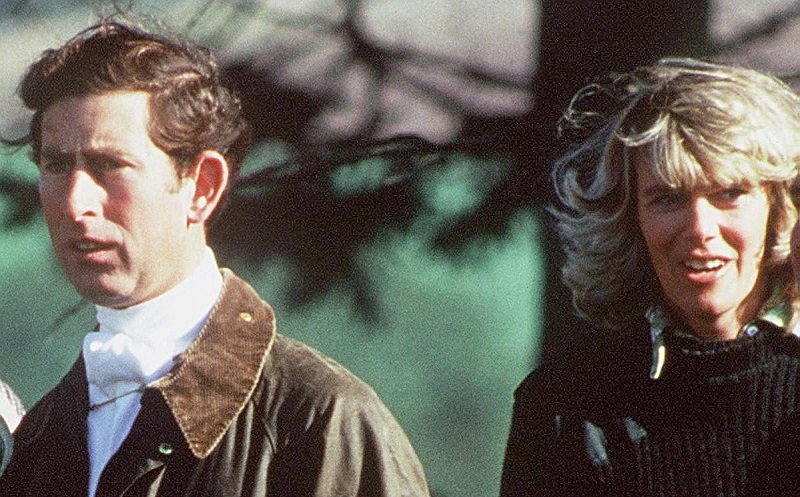 Prince Charles and Camilla Parker Bowles in the U.K. in 1979 | Photo: Getty Images
Charles and Camilla were attracted to each other right away and eventually started dating, but things stalled when Charles returned to serve in the Royal Navy in February 1973.
The lovebirds reportedly spent only six months courting each other, but he never proposed. On July 4, 1973, Camilla married her first husband, Andrew Parker Bowles.
Andrew and Camilla met in 1965 and were in a short relationship, but they parted ways and only rekindled their relationship eight years later. Even though they had two children, their love didn't stand the test of time.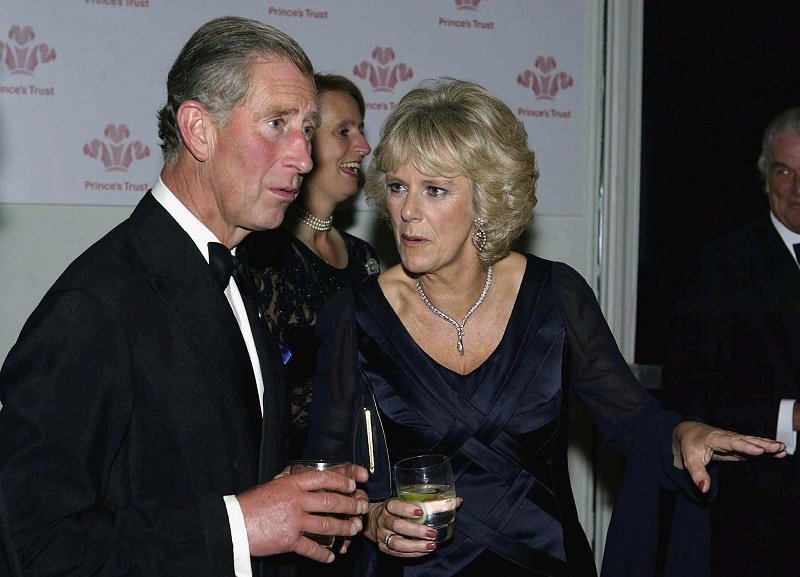 Prince Charles and Camilla Parker Bowles on October 15, 2003 in London | Photo: Getty Images
In Charles's case, he met Princess Diana in 1977 when she was just 16 years old. They announced their engagement in February 1981 and married weeks later, on July 29.
Diana already knew about Charles and Camilla's relationship even before saying, "I do." The Prince and Princess of Wales welcomed sons William and Harry in 1982 and 1984, but Charles supposedly resumed his romance with Camilla in 1986.
Another [challenge] seems to be around the corner: replacing Queen Elizabeth II on the British throne.
THIRD WHEEL IN THE MARRIAGE
Diana was in pain during her marriage to Charles. Even though he had a family to take care of, he risked everything to be with Camilla, and the People's Princess was well aware of their affair.
In 1993, recordings of a private and very intimate conversation between Camilla and Charles leaked. It was nothing short of a scandal, leading to Charles and Diana's separation.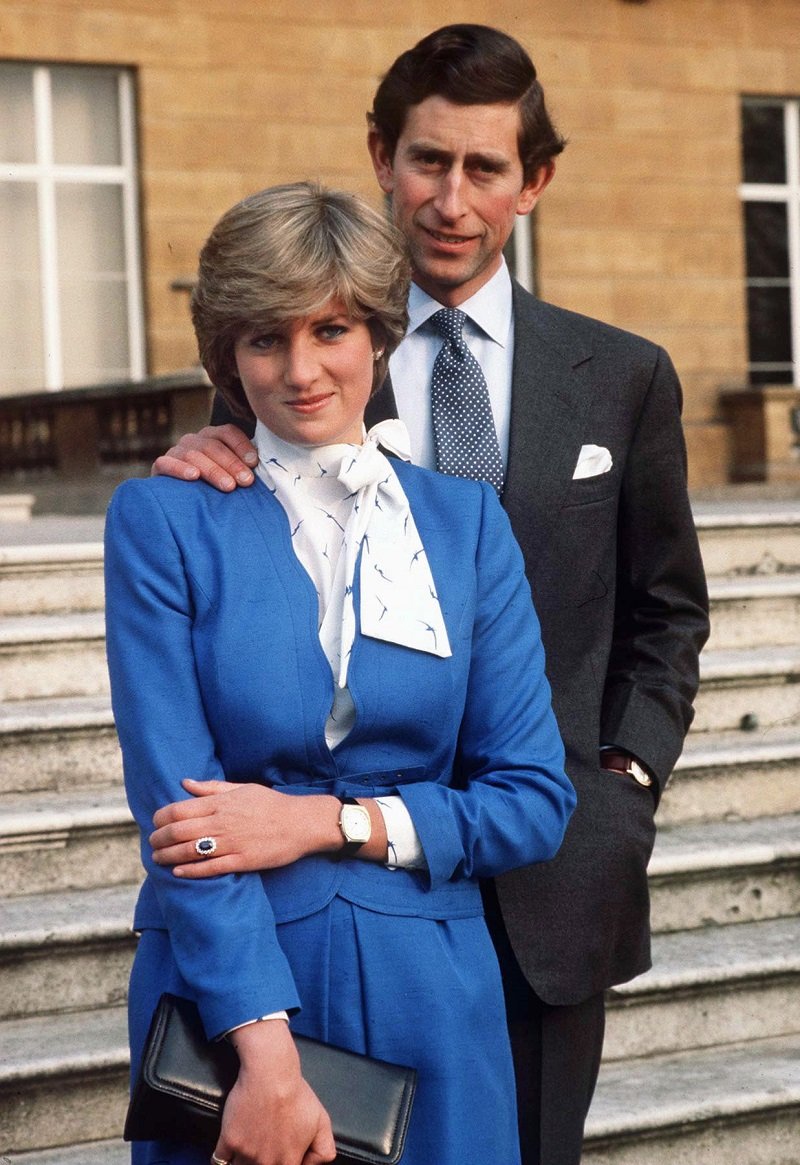 Princess Diana and Prince Charles in London, U.K. on February 24, 1981 | Photo: Getty Images
During Diana's famous interview for BBC One's Panorama, she did what not many other members of the British Royal Family have done: talk about their spouse's infidelities.
When British journalist Martin Bashir asked if she considered Camilla was a factor in the demise of her marriage to Charles, she said that her marriage was a bit crowded as there were three people in it.
In 1995, Camilla divorced her husband Andrew, and Charles and Diana's divorce became final in 1996. Three years later, Camilla and Charles appeared in public together for the first time. They married in 2005 and have been together ever since.
CHARLES WANTS CAMILLA TO BE QUEEN
Camilla and Charles's love story has been genuinely one of a kind. Although they have tackled many challenges, and she has been by Charles's side during their decades-long relationship, another one seems to be around the corner: replacing Queen Elizabeth II on the British throne.
Much has been said about Elizabeth's successor. Some think that Prince William should become King, but the next person in the line of succession is Charles.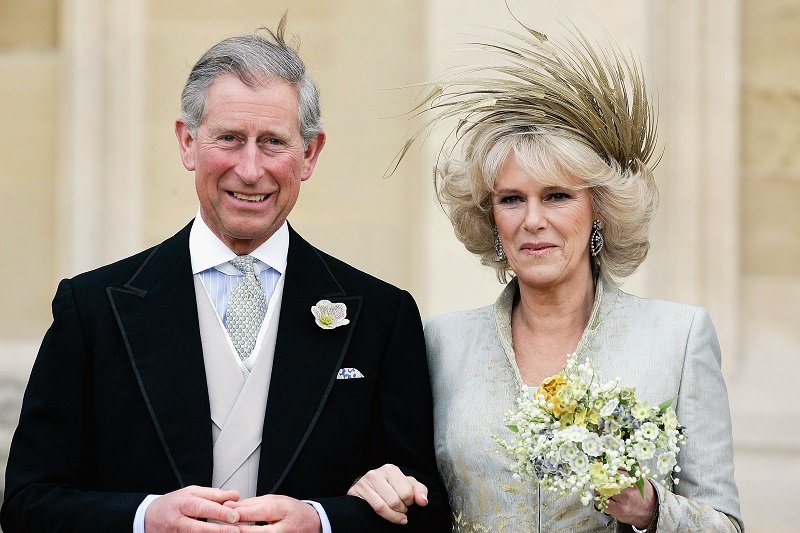 Prince Charles and Duchess Camilla Parker Bowles on April 9, 2005 in Berkshire, England | Photo: Getty Images
People might assume that when Charles becomes King, Camilla will be Queen. However, royal names and titles are far more complicated than that.
For example, Queen Elizabeth's late husband was Prince (not King) Philip. King George VI's wife was Queen Consort Elizabeth to remark that she was not the monarch.
28 percent [of voters] thought that [Camilla] should not have any title at all.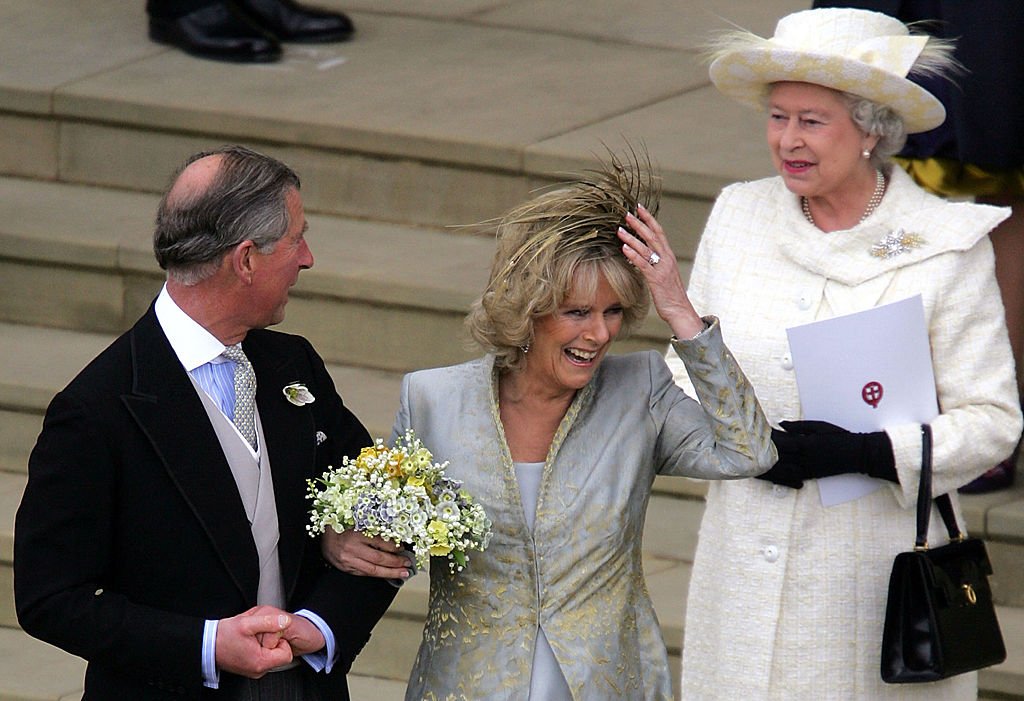 Queen Elizabeth II, Prince Charles and Duchess Camilla Parker Bowles on April 9, 2005 in Berkshire, England | Photo: Getty Images
Penny Junor, the author of Camilla's authorized biography, once admitted Camilla should receive the title of Queen as there are no reasons to give her a different one. Junor said:
"They were both divorcees, and the past was unfortunate. It happened. All over the world, people divorce, they make mistakes, and they divorce."
Junor added that Camilla had been a "superb Duchess" who has slowly worked her way into the role and put her name to brave causes. However, not everybody is on board with the idea of Queen Camilla.
WILLIAM AND HARRY'S THOUGHTS
According to historian Robert Lacey, Diana's sons William and Harry are "absolutely sick to the back teeth" of their father trying to convince everyone that Camilla should get full Queen status.
William and Harry are not the only ones still struggling with having Camilla as the new Queen. In a YouGov poll, most people (42 percent) agreed that she should be called Princess Consort.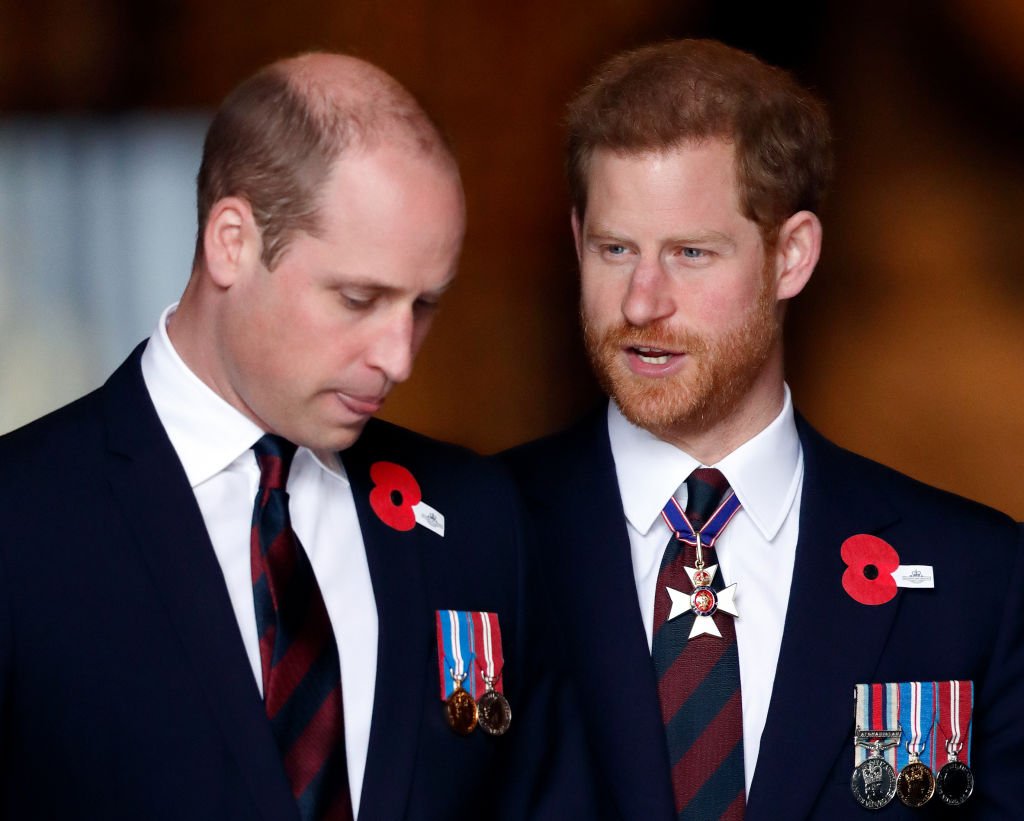 Prince William and Prince Harry on April 25, 2018 in London, England | Photo: Getty Images
What is most surprising is that 28 percent thought that she should not have any title at all. Only 18 percent pointed out that she should become Queen, and 13 percent were unsure.
The British public doesn't have a say in Royal titles, but if they did, Camilla would be swimming against the current because several people are still bitter about her and Charles's affair.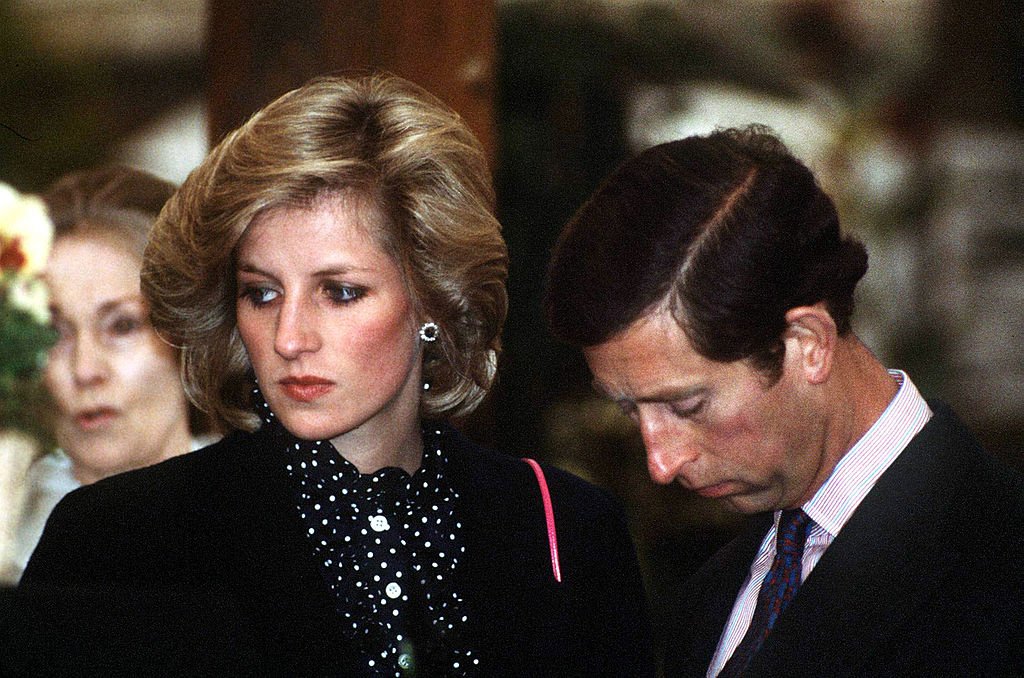 Prince Charles and Princess Diana in London, England, in May 1984 | Photo: Getty Images
It is not like Charles has not attracted negative attention lately. In March 2021, Duchess Meghan Markle and Prince Harry were in an interview with Oprah Winfrey, and they revealed several unsettling details of their lives as monarchs.
One of the most shocking things they said was that a royal family member questioned Archie's complexion and skin color, Harry and Meghan's baby when she was still pregnant.
Although the couple didn't say who did it, author Christopher Andersen accused Prince Charles. However, Charles's spokesman eventually denied the allegations and described them as "fiction."
Please fill in your e-mail so we can share with you our top stories!