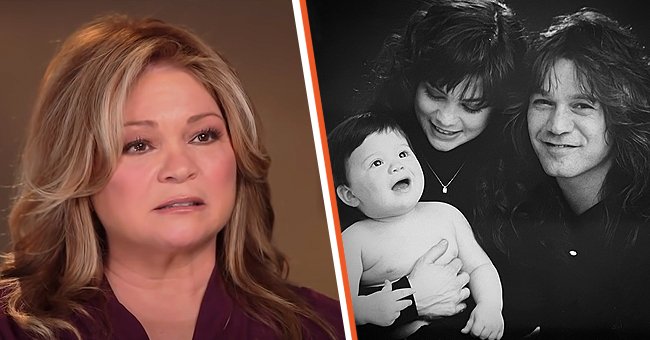 Youtube.com/TODAY - Twitter.com/Wolfiesmom
Valerie Bertinelli & Eddie Van Halen Wed Months after They Met & Divorced for the Sake of a Son
Valerie Bertinelli and Eddie Van Halen spent over 20 years as a celebrity couple. But then their marriage crashed, mainly due to one reason.
Eddie Van Halen was a legendary rock star and guitar player in a notable rock band. He passed away at 65, but before his demise, the singer suffered many illnesses, including bone marrow disorder, pneumonia, myelodysplastic syndrome, lung and skin cancer.
The first woman he tied the knot with was Valerie Bertinelli. At 62, Bertinelli is an accomplished American actress and television personality. She walked down the aisle with Van Halen in 1981.
Ten years after they got married, the pair welcomed their only child Wolfgang. Bertinelli and Van Halen stayed married for several years. However, their union eventually ended in 2007.
BERTINELLI AND VITALE'S UNION
Four years after her divorce from the rock star, the Hollywood icon found love again and married businessman Tom Vitale. For years, the couple was one of the most admired celebrity couples.
Last month, Bertinelli shocked the world when she announced that she was calling it quits with her husband. In the court documents filed in a Los Angeles court, the actress cited the cause of their split irreconcilable differences. The duo had a prenuptial agreement to handle the division of all assets.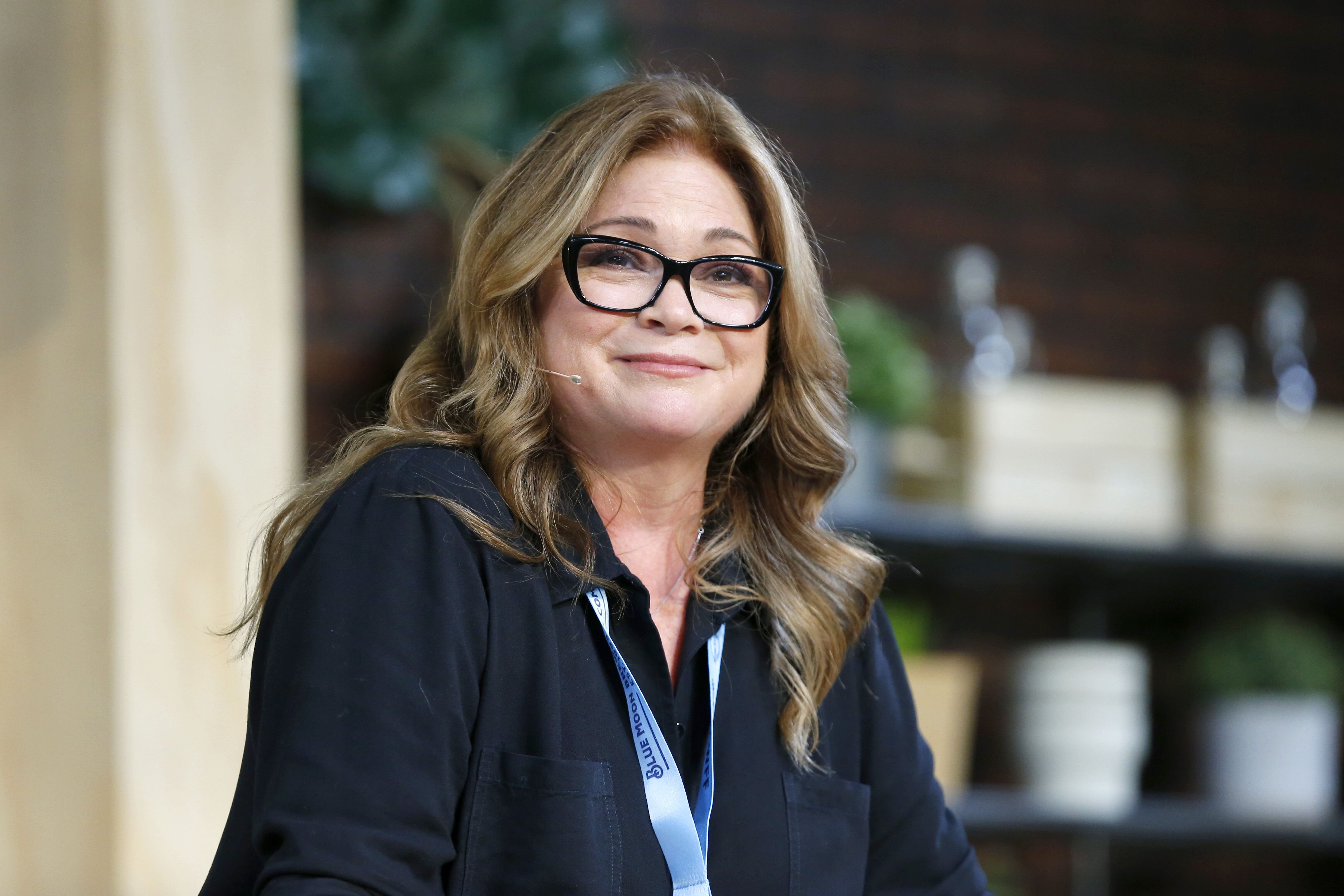 Chef Valerie Bertinelli during a presentation at the Grand Tasting presented by ShopRite at The IKEA Kitchen on October 12, 2019. | Photo: Getty Images
BERTINELLI MOURNS HALEN
Bertinelli and Halen maintained a healthy friendship despite their separation until the latter passed away. The musician died on October 6, 2020, and following his death, the mother of his child took to her Twitter account with a tear-jerking tribute. Bertinelli wrote:
"40 years ago, my life changed forever when I met you... Through all your challenging treatments for lung cancer, you kept your gorgeous spirit and that impish grin."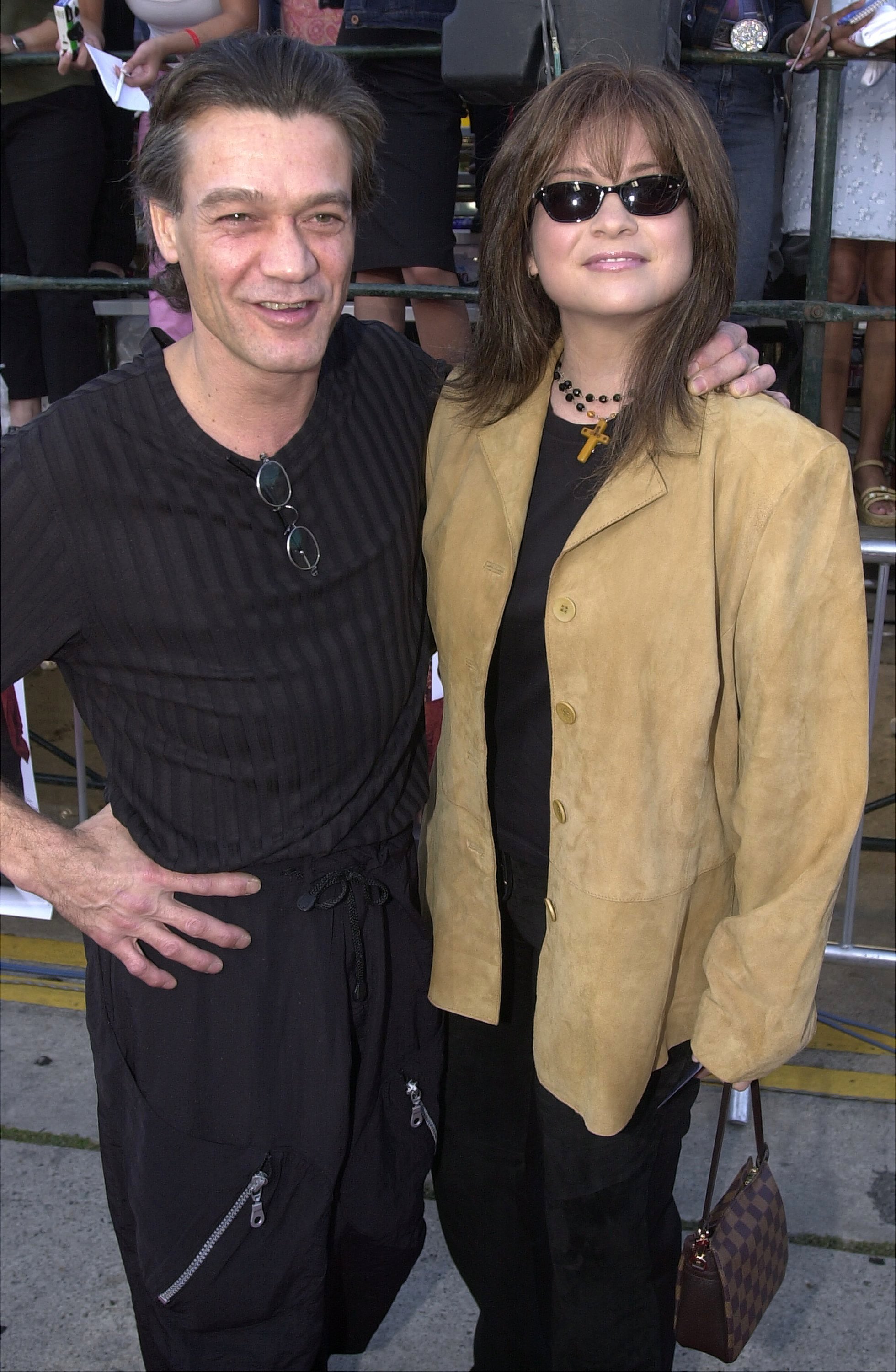 Eddie Van Halen and Valerie Bertinelli attend the film premiere of Colombia Pictures'' "America''s Sweethearts" July 17, 2001. | Photo: Getty Images
She also added: "I'm so grateful, Wolfie, and I was able to hold you in your last moments. I will see you in our next life, my love."
Apart from sharing her thoughts on Twitter, Bertinelli also took to her Instagram Live to mourn her ex-husband and empathize with those going through similar losses.
During the chat with mindfulness coach Angie Johnsey, the actress described her and Van Halen's relationship as messy. The mother of one said she and the late musician experienced some difficult times, but they also enjoyed some beautiful times.
Bertinelli explained that grief always made it easier to remember the beautiful moments than the challenging and challenging moments experienced.
Finally, Bertinelli hoped to live on through her son, as memories of her ex-husband lived on through them. The actress will never forget the last month she shared with Van Halen as the jazz rockstar died in her arms.
HOW DID THEY MEET?
The former lovebirds first crossed paths in 1980. The actress revealed that her brothers invited her to a Van Halen concert to help them get backstage. Bertinelli was reluctant at first, but after seeing a picture of VanHalen, she had a change of heart. The TV personality said:
"I took a look at the 8-track cassette that was in the back of my Corvette… and I saw a picture of Ed, and I went, 'Oh yeah, I'll be going. He's a cutie.'"
The pair finally met backstage, and Bertinelli said it was love at first sight. Three days later, she got a call from Halen, asking her to meet him, and the actress honored his invitation. She admitted that from that day, they were inseparable.
Bertinelli and Van Halen began a relationship, and after dating for eight months, they were ready to tie the knot.
INSIDE THEIR RELATIONSHIP/DIVORCE
The duo finally got married on April 11, 1981. They were head over heels in love with each other, but soon, their marriage began to fall apart. Van Halen's ex-wife said their union only appeared great from the outside, but their marriage was sad on the inside.
Bertinelli said she and her former husband had responsibilities, and living in the same house would cause a lack of connection. However, there were other more critical issues tearing the family apart.
As time went on, Bertinelli found out that Van Halen was unfaithful. She once got a call from an angry man who claimed that his wife was having an affair with the musician.
Despite Halen's unfaithfulness, the television personality was hopeful that their relationship would improve. The pair went for therapy, but it was only a matter of time before the marriage ended.
After staying married for 20 years, Bertinelli and Halen separated in October 2001 and 2007; they officially went their separate ways.
The former explained that one of the reasons she and the songwriter split was to give their son a better vision of what two people supposedly in love treated each other like.
She stated that she and Van Halen were not treating each other like two people in love, and she did not like her son seeing that. Bertinelli hoped that when Van Halen remarried, he would marry a friend and not over physical attraction.
WHERE IS WOLFGANG NOW?
Wolfgang is all grown up, and just like his father, he is pursuing a career in the music industry. The young man is in a band called Mammoth WVH, and he has revealed that sometimes, he finds himself making similar moves to his late dad.
After spending several months touring alongside Guns 'N' Roses, he told People that he noticed some things in his performance similar to Halen's iconic style. He said:
"I go up there and be myself. There's been a handful of moments though, where I've done something, and then I realize, 'Oh, dad used to do that all the time on stage."
Wolfgang is bent on preserving his father's legacy through his songs. His debut single "Distance" has been nominated for best rock song at the 2022 GRAMMYs. His fans are optimistic that he will bring the award home.
Please fill in your e-mail so we can share with you our top stories!